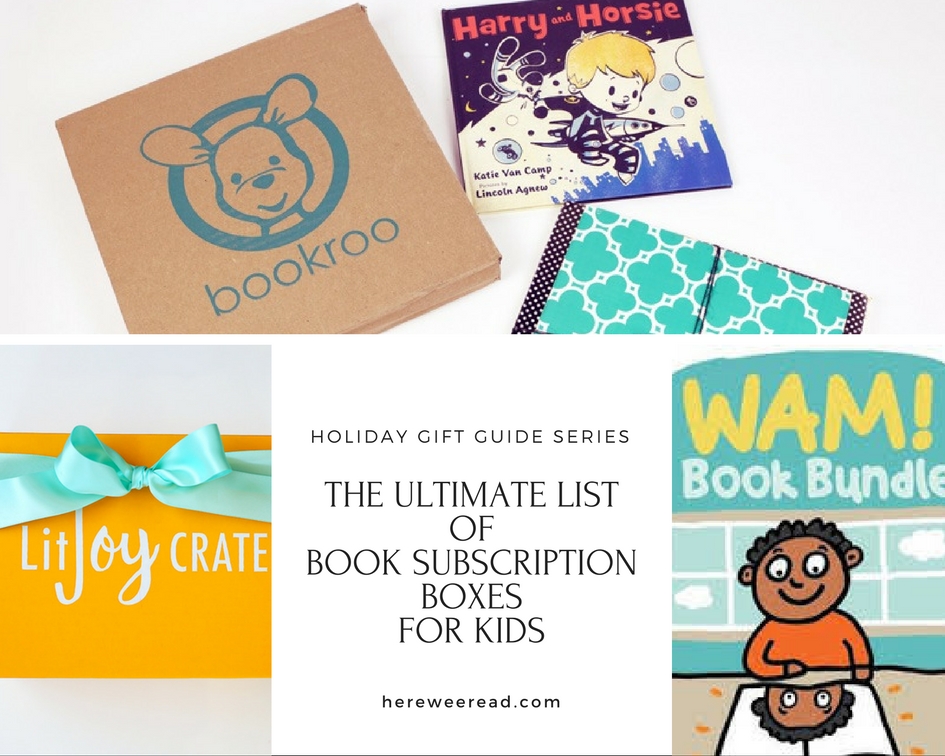 Are you planning to gift your little readers with a book subscription box this holiday season?
I love monthly subscription boxes because they offer unique educational experiences. They can give kids of all ages the chance to learn by reading great books, doing fun projects, crafts and activities. Many subscription boxes on the market today are designed to include everything you need to spend quality time together with your children.  Today, there are subscription boxes that appeal to all sorts of different interests and passions.  Below you'll find a huge list of book subscription boxes for kids (and young adults) to choose from.  Enjoy!
Books for young readers featuring diverse characters and themes that invite them to think, laugh, question, and learn about themselves and others.  Each box includes an activity and discussion guide, materials for two book-themed crafts and a snack recipe.  They have picture books (ages 3-5), books for growing readers (ages 6 – 8) and tweens (ages 9 -12).
Booklandia delivers 2 Bilingual and/or Spanish books every month.  Your box choice will contain beautiful wonders of carefully selected books everyone will enjoy from babies to middle schoolers.  Choose from hardcover/paperback board books, picture books or chapter books.
Bookroo makes reading exciting for kids and affordable and convenient for parents.  Each box contains either 3 board books or 2 picture books and the combined retail value of the books always exceeds the subscription price.  Bookroo is also in the process of rolling out a new Junior Box for kids ages 7-10.  Check out my review of this subscription box here.


Brown Toy Box was founded to help parents of children of color find toys, books, gifts and games that reflect them culturally.  Each themed box contains fun and engaging toys, books and games that feature brown children in all their awesomeness.
An affordable, exclusive subscription box service catered to girls of color ages 6-12.  This box is designed to educate and celebrate little brown girls all over the world!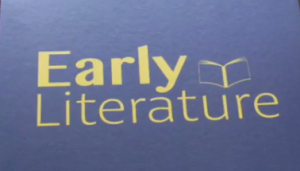 Early Literature is an exclusive service that is geared toward helping educators experience an effortless and exclusive way to grow their classroom libraries every month.  Each month teachers and early learning programs will receive a box of 4-5 curated books. Books that are new, upcoming releases, and classics!
Geared for ages 2 through 12, literary experts choose the perfect books for your child's age and reading skill. You pick the theme, including favorite fiction for boys or girls, fantasy, page turners, new releases, around the world, classics or historical fiction, and the literary experts can pick out the perfect book — or you can make your own substitutions.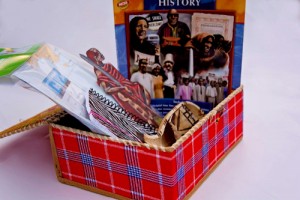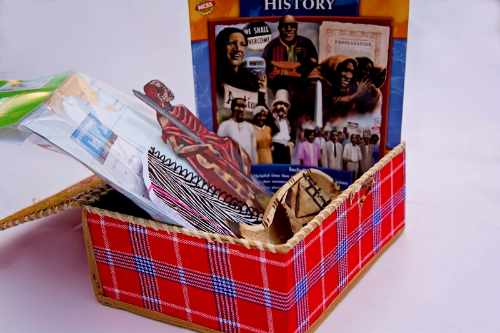 The first ever monthly subscription box specially curated to teach children ages 5  to 12 about Black History and geography of the countries of Africa.  Each month children can expect to receive a package alternating between Black History and African geography content! Each box will include exciting games, activities and a relevant book or souvenir for the African travel package. Check out my review of this subscription box here.
Hey Let's Read



HEY! Let's Read! has spent a lot of time researching and securing access to thousands of African American and Diaspora themed books. From classic children's books, foam and board books, award winners to books written by newly minted authors, HEY! Let's Read! relies on the expertise of a 36 year Education veteran to carefully curate and select books and resources for your child and classroom each month. Your monthly subscription will afford your children the opportunity to expand their imagination with books selected just for them!
Ivy Kids is a monthly educational subscription box for children ages 3-8.  Have the tools at your fingertips to ensure your child has a solid foundation in math, literacy, and science. Help your child build confidence and be well-rounded in all disciplines to ensure future academic success. The activities in the Ivy Kits have been created by certified early childhood teachers with children of their own.  Each kit contains books, activities and a parent guide for each activity.
The Just Like Me! Book Box was built on the foundation of exposing children of color to literature, characters, authors and stories that are reflective of them.  Each box contains two to three age appropriate African-American books and other learning tools for your child.  Once the contents of the box are selected the final product is a complete Just Like Me! Book Box filled with fun books, educational tools and fun gifts to encourage positive child development.  Check out my review of this subscription box here.
KidArtLit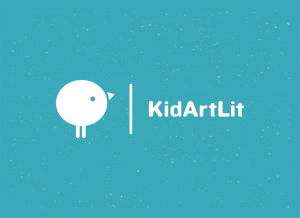 Each KidArtLit delivery includes a hardback picture book, all the high-quality supplies you need to complete a related, open-ended art project two times, and our mini magazine with easy-to-follow instructions & ideas for exploring the box's theme. Plus, each box includes a Ready-Set-Go Pack that your child can interact with the moment you open your box.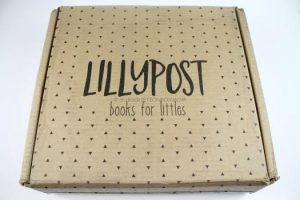 Lillypost is a monthly book subscription box that sends beautiful children's books and other goodies to your door! Each month, tiny fingers will eagerly open hand-wrapped packages and discover carefully curated books, a lovely little note and stickers for fun! We offer two options so you can choose the box that best suits the age of your child. Our Board Book Box is perfect for ages 0-2 and our Picture Book Box is great for ages 3+.
Each month you will receive a new release book (you may select a board book, picture book, or young adult novel) in the mail every month! But we are more than just a monthly book subscription…each month you will also receive 2-3 creative and quirky book-themed items to go with your new book!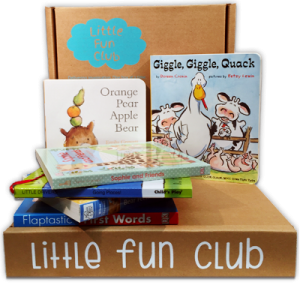 Each Little Fun Club box contains three age appropriate books for children ages birth – 12 years old.  The final product is a box filled with education, fun and opportunities for positive child development.


Little Proud Kid is a place to celebrate all people… one people.  They focus on bringing an array of multicultural toys, books, resources, greeting cards, and more to help you teach and celebrate the uniqueness in each and every child.
Outside The Box is a monthly subscription box for families with a focus on community and giving. Each box provides an opportunity for your family to connect, create and give to the community. Each box contains items based on the monthly theme: a children's t-shirt or fun wearable item, a hand-selected children's book, 2 – 4 crafts or activities that reinforce the monthly theme, community cards that inspire intentional ways to share Outside The Box, plus a spotlight on a different non-profit, community service or give-back company each month.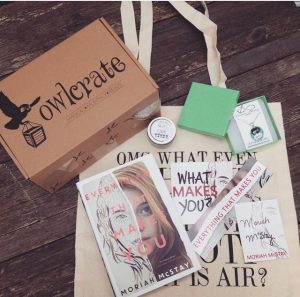 Every month Owl Crate send you a magical box tailored to a chosen YA theme (e.g. paranormal, first love, dystopia.) Each box will contain one new Young Adult novel, as well as 3-5 other bookish keepsakes to help set the mood for your literary adventure.  They also offer Owl Crate Jr. book boxes for kids!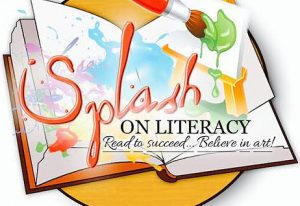 A subscription box of books and art for infants – 6 years old.  Each box contains a book, a mini lesson plan and art supplies.
Launching November 15, 2016!!  A monthly book box that introduces children ages 4-8 to different topics in Science, Technology, Engineering, and Math (STEM).  I think this new STEM Reads Book Club is a great way to introduce children to Science, Technology, Engineering, and Math (STEM).  Club members receive handpicked STEM books in a monthly subscription box.  I signed up for a chance to earn 12 free months of membership and you can too!  Check this out by clicking on the link or image above to earn free books, too, or just to learn more.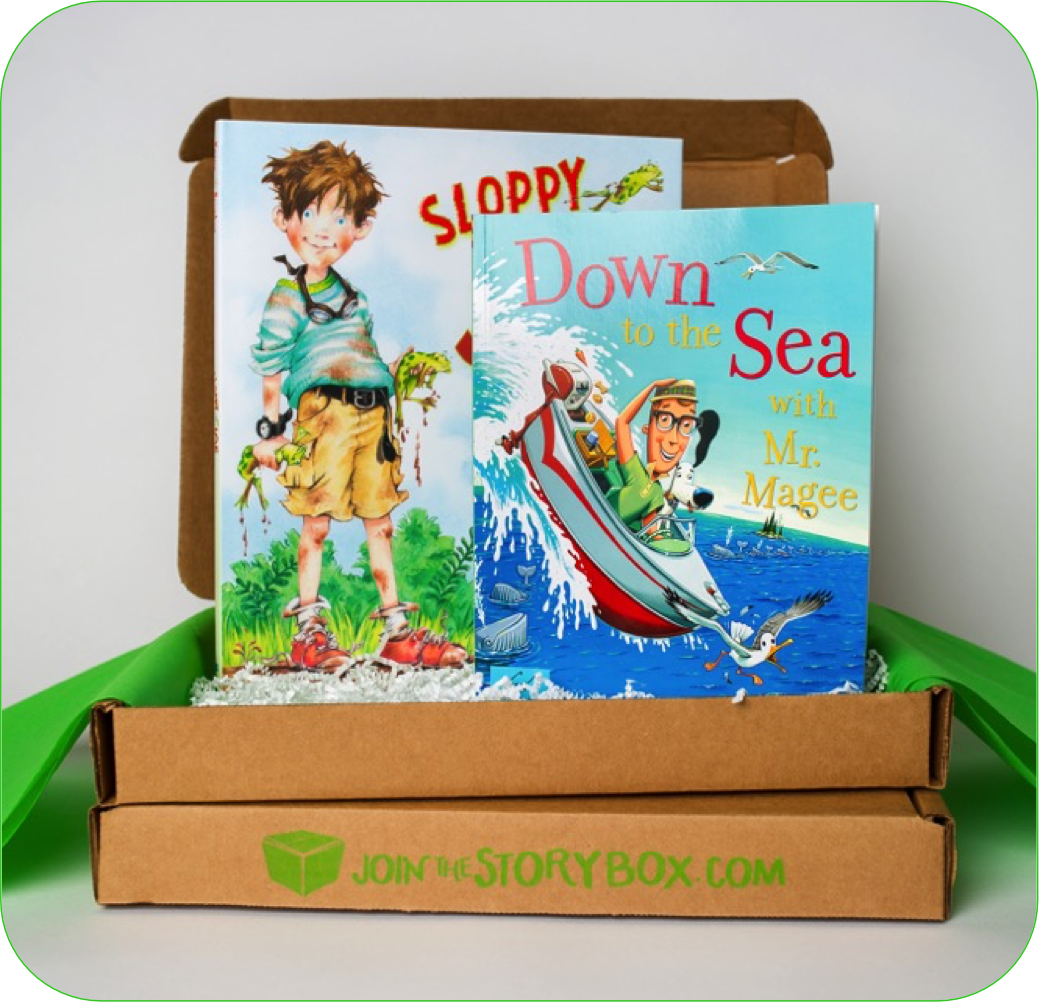 When you subscribe to The Story Box, your family will receive a monthly box that is curated by a nationally certified speech-language pathologist.  Each box contains 2 children's books and a guide for parents.  Use the books and guide to make the most of your family reading time, enhance your child's language skills, and improve your child's chances of becoming a successful reader.  The books in their boxes are most appropriate for children between the ages of 1-year old and 7-years old.
A portion of each subscription fee is used to purchase books and other educational materials to benefit children with disabilities and children from low-income families.  Check out my review of this subscription box here.

Did you see this subscription box featured on Shark Tank?  Each box contains all the necessary supplies for two activities, a book and yummy snack, plus fun extras.  All the things your child needs for unplugged learning. Surprise Ride works with experts to design hands-on courses for kids ages 5+. Subjects include art, geography, history, science and more!
The Conscious Kid Library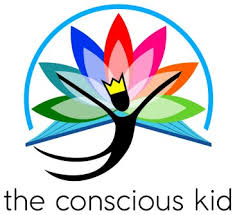 The Conscious Kid is an education, research and policy organization dedicated to reducing bias and promoting positive identity development in youth. They partner with organizations, children's museums, schools and families across the country to promote access to children's books centering underrepresented and oppressed groups.  They also offer book subscriptions for board books and picture books.  With their new book-a-month subscription option families and teachers can sign up to receive a diverse board book or picture book each month.
In the younger reader boxes there are three expertly chosen, age-appropriate books to keep your children engaged. Older reader boxes include two chapter books. Each month is based on a new theme.
Each book bundle contains a mix of 2-3 brand new hardcover and/or softcover diverse books as well an activity guide filled with great, informative tips. WAM's book selections feature a wide range of multicultural, diverse characters and reflect stories that will engage and excite children everywhere!
Well Read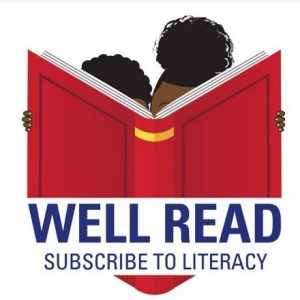 Well Read Inc. mission is to promote enhanced literacy in the African-American community by providing exciting and culturally relevant books to children ages 3-12 through our monthly subscription service.
A key part of our mission is to reduce the literacy gap in the African-American community.
Your Turn:  Do you have a favorite kids book subscription box? Is there an awesome subscription book box for kids missing from my list? Please let me know in the comments.