During my holiday gift guide series, I mentioned a new children's book subscription box called The Story Box.  You can check out the original post here.
Owned by speech-language pathologist (Holly) and her husband (Clint), the Story Box is a subscription box that is intended to be an inexpensive way for parents to grow their children's personal library of books.   When you subscribe to The Story Box, your family will receive a monthly box that is curated by a nationally certified speech-language pathologist.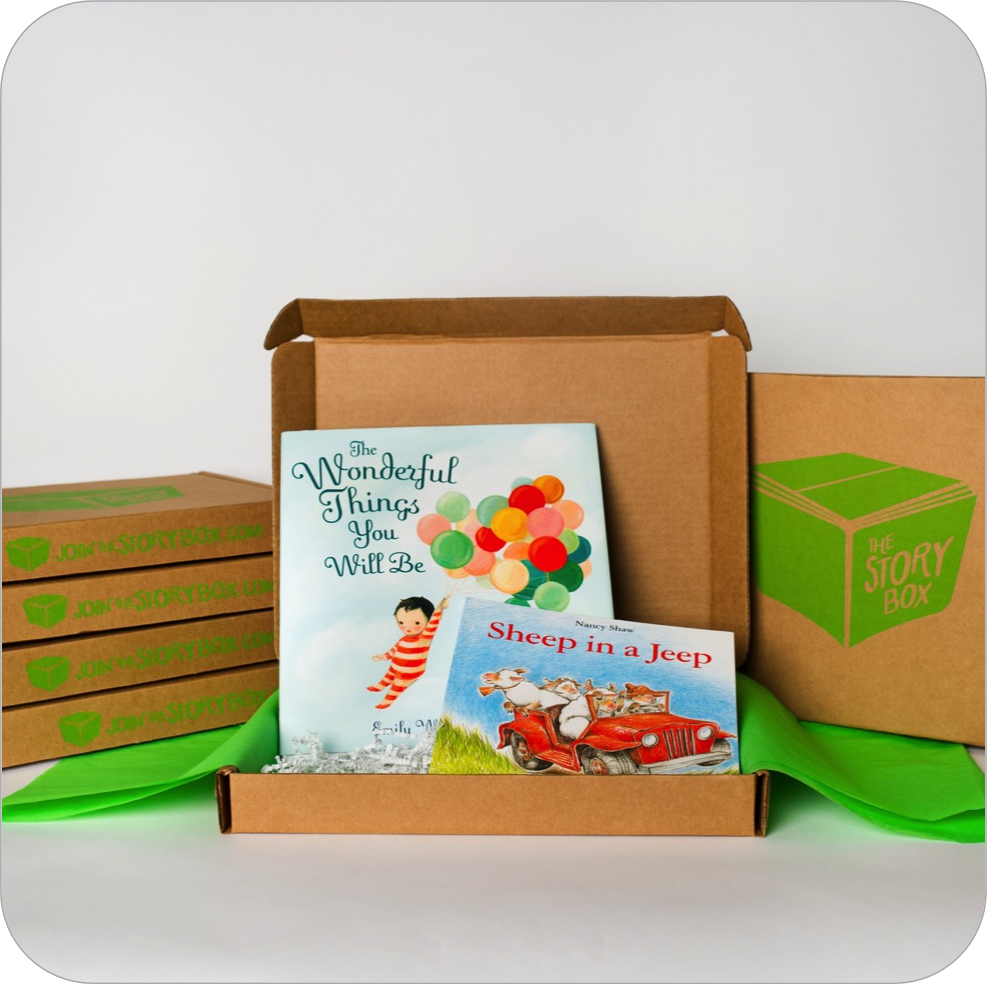 Each box contains 2 children's books and a guide for parents.  Use the books and guide to make the most of your family reading time, enhance your child's language skills, and improve your child's chances of becoming a successful reader.  The books in their boxes are most appropriate for children between the ages of 1 and 7-years old which includes: babies, toddlers, preschoolers, and early elementary students Kindergarten-2nd graders.
I LOVE the fact that a portion of each subscription fee is used to purchase books and other educational materials to benefit children with disabilities and children from low-income families.  What a nice touch!
The books were shipped in a flat brown box with a large bright green Story Box logo on it.  When I opened the box, the kids immediately started flipping through the books.
Here are the two books we received:  It's Monday, Mrs. Jolly Bones! and Kiss the Cow.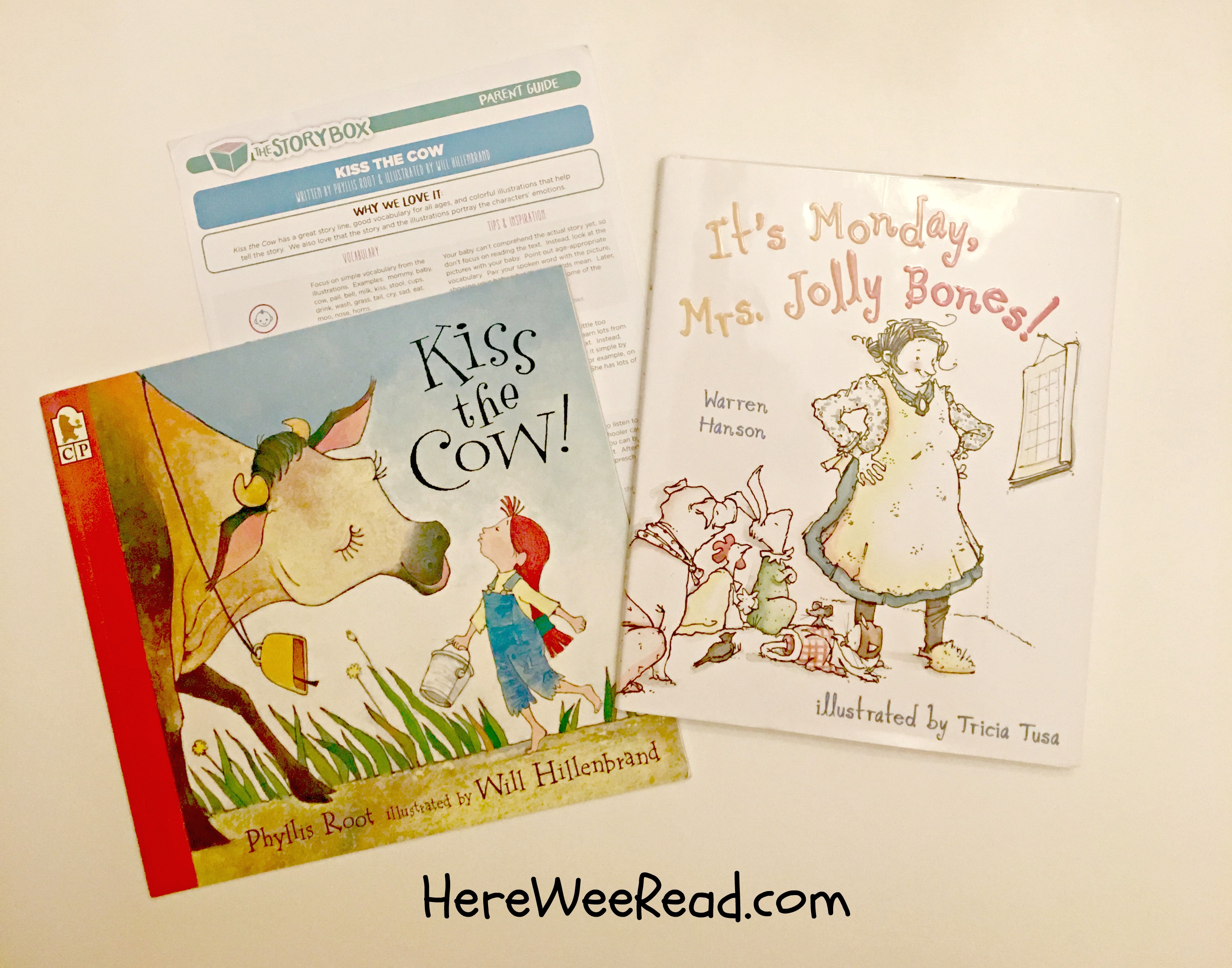 There are several things I like about this subscription box:
the well thought out and organized parent guide which includes: tips & inspiration, vocabulary tips, language concepts, example hands-on activities you can do with your children that are related to the books you just read (this is by far my

favorite

thing about this box!!)
the variety in reading difficulty, rich illustrations, messages, and styles of the books
the relatively simple story lines, basic language, and cute characters also make these accessible books for early readers to explore independently
it would make a great gift because you could add a birthday card and you're all set to go to a kid's birthday party!
Overall, I was very impressed with this subscription service.  I think there is a lot of thought that goes into their book selections.  In addition, the great value, plus the nice presentation and personalization makes this a fantastic subscription for little ones!
The Subscription: The Story Box
The Cost:
Month-to-Month Plan: $21.99 per month
3 Month Prepay: $20.99 per month
6 Month Prepay: $19.99 per month
Shipping is always FREE for all plans!
The Discount: Here Wee Read readers get $10.00 off, good through January 19, 2016.  Just use coupon code HEREWEEREAD at checkout!
Disclosure: I received this complimentary box for review purposes. I was not compensated in any way. All opinions are my own. Post may contain affiliate and/or referral links.
Your turn:  Have you tried this fantastic subscription service for your little ones yet?  Feel free to share in the comments.