I've featured several literary subscription boxes here on the blog before like Bookroo, My Lit Box, Heritage Box and The Story Box.  Today, I'm introducing you to a new subscription box that was built on the foundation of exposing children of color to literature, characters, authors and stories that are reflective of them: Just Like Me Box.
After first-time mom, Tamara McNeil, grew frustrated with searching for books featuring black characters, she took matters into her own hands and created Just Like Me!.  By day, Tamara is a public relations director for a national nonprofit, and by night, she's juggling the role of wife, mother, and newly minted entrepreneur.
The mission of Just Like Me! is to spark a lifelong love of reading and self-discovery with every box they ship. Each month they will send you a perfectly curated box filled with 2-3 African-American children's books and other educational tools. Before making their selections they consider the subject, authors, awards, and prices of each item. Each book is read and discussed by their team before it is included in any subscription box.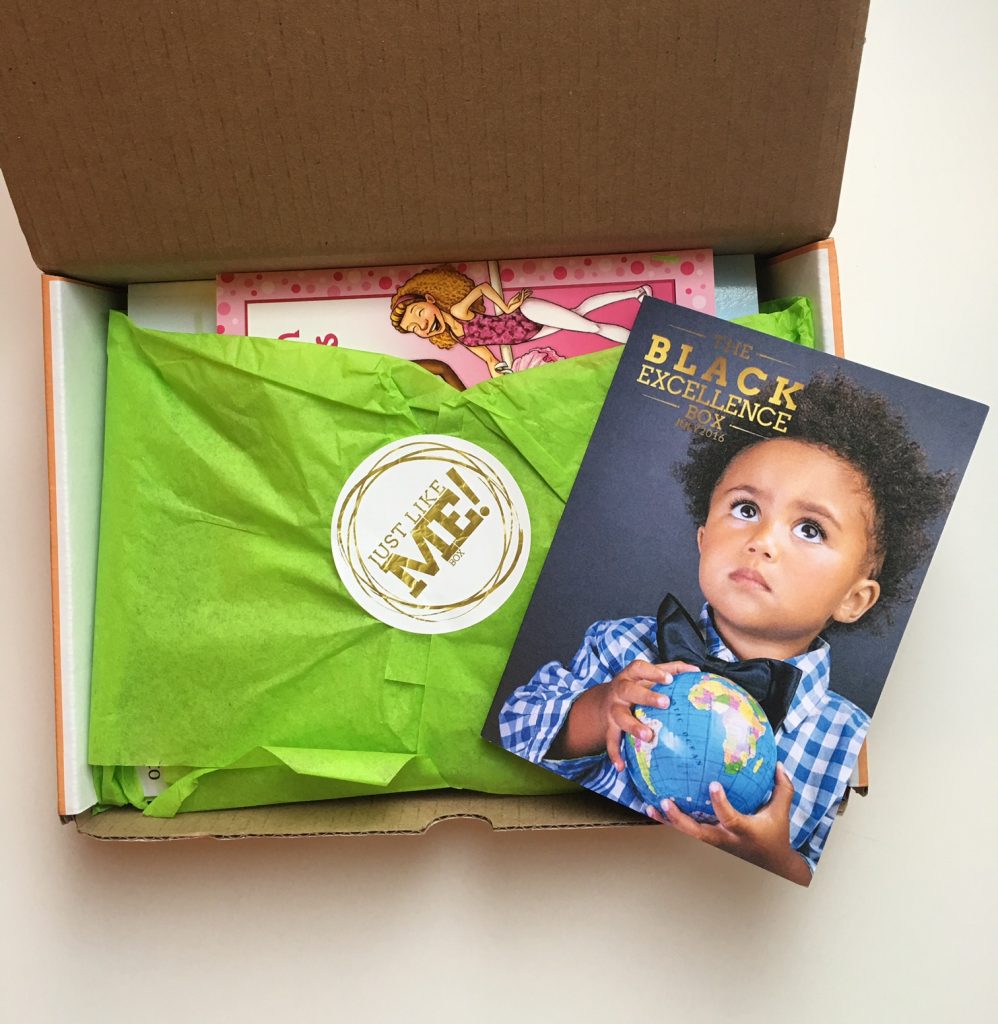 Just Like Me! has access to thousands African American themed books. From classic children's books, board books, award winning literature to books written by new authors sharing exciting new adventures, Just Like Me! hand picks items for your child each month.  Books are chosen based on educational value, merit, and awards.  The Just Like Me! team will search and identify the books that are perfect additions to your child's reading list each month.
Our friends at Just Like Me! were kind enough to send us a sample of one of their boxes.  It came in a sturdy cardboard box and it was nicely packaged.  The theme of their July box was "Black Excellence".  A beautifully designed pamphlet was included which contains a definition of what the word excellent means along with some inspirational words and tips that encourage children to achieve and maintain a high level of excellence.
Our box contained the following items:
1 copy of Sugar Plum Ballerinas Plum Fantastic by Whoopi Goldberg
1 copy of Marvelous Me by Lisa Bullard
1 copy of The Marley Adventures: Get to Know Marley by K. Alicia Bolton
1 copy of Tar Beach by Faith Ringgold
1 copy of The Marley Adventures Activity Book
Just Like Me! is a simple subscription service with no strings attached.  You are free to cancel anytime.
Cost: $25 per month plus tax with FREE shipping (includes 2-3 books and other educational tools)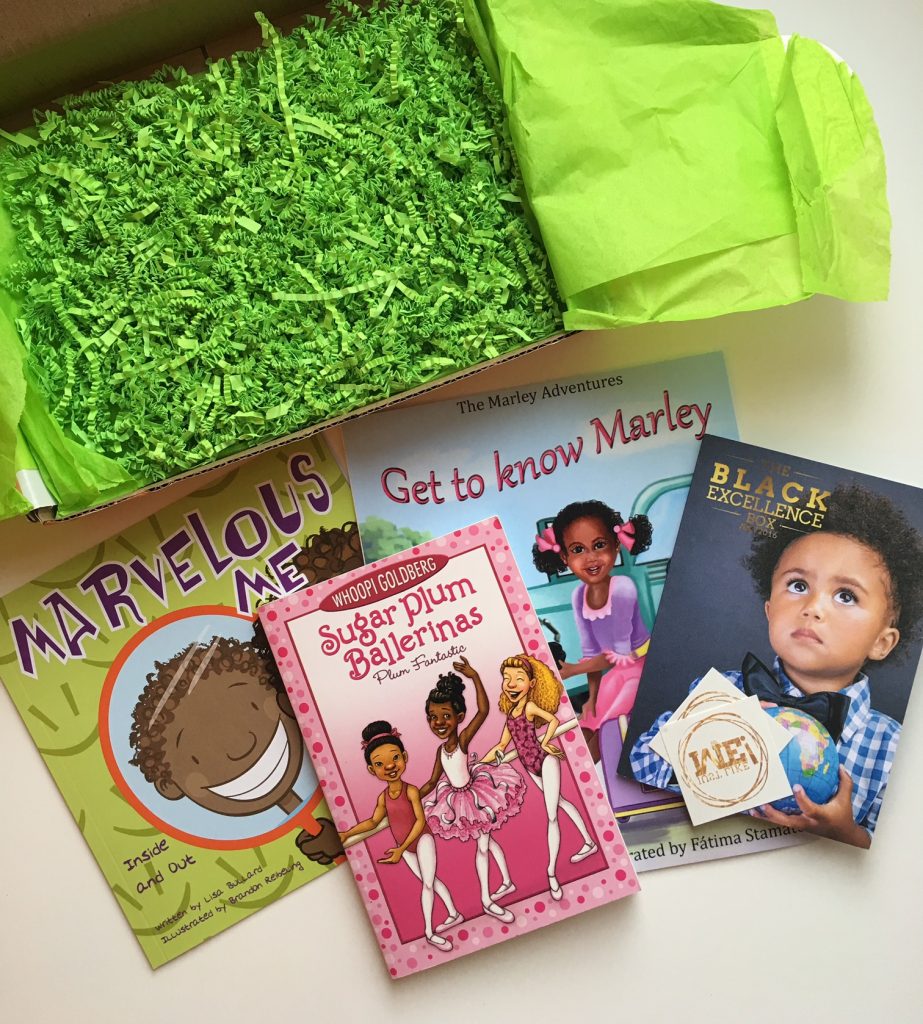 Connect with Just Like Me Box!
Website | Facebook | Instagram | Twitter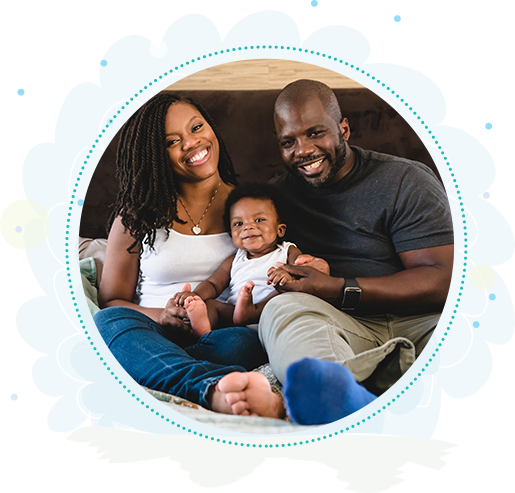 The Giveaway!
Just Like Me! was generous enough to sponsor a giveaway to receive a FREE subscription box!  Sorry international friends, this is only for US residents due to high shipping costs.  Good luck to all who enter!