When Neema Went on a Journey by Olive Elmer Burke, illustrated by Fraser & Kelvin Ntukula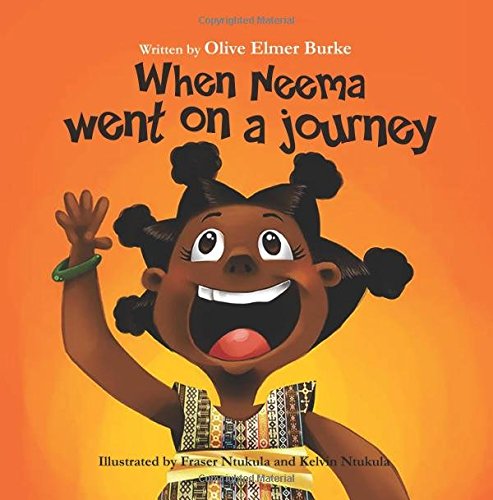 Publisher: CreateSpace Independent Publishing Platform
Pages: 28

Synopsis (from Amazon)
Oh My! So what did Neema do after she counted four drums? Here is a clue… Neema likes adventures where she can hippity hop, wiggle wobble and stompty stomp smoothly. What? You do too! Well this book is all about that and more… go on, take a look.

Reflection
As a Black parent, I'm always on the lookout for empowering and inspiring books that feature Black children.  It's important for me to constantly show my kids that they don't have to follow one narrative.  And since books are among the first representations of the broader world that kids see, I try to choose books like When Neema Went on a Journey that will not only have important messages, but will also leave a lasting impression.
Set in Tanzania, this exuberant, colorful counting journey is a treasure trove of visual and auditory pleasures.  It's a rhyming book that opens little readers' eyes to new cultures and ideas whilst introducing them to numbers in a fun way.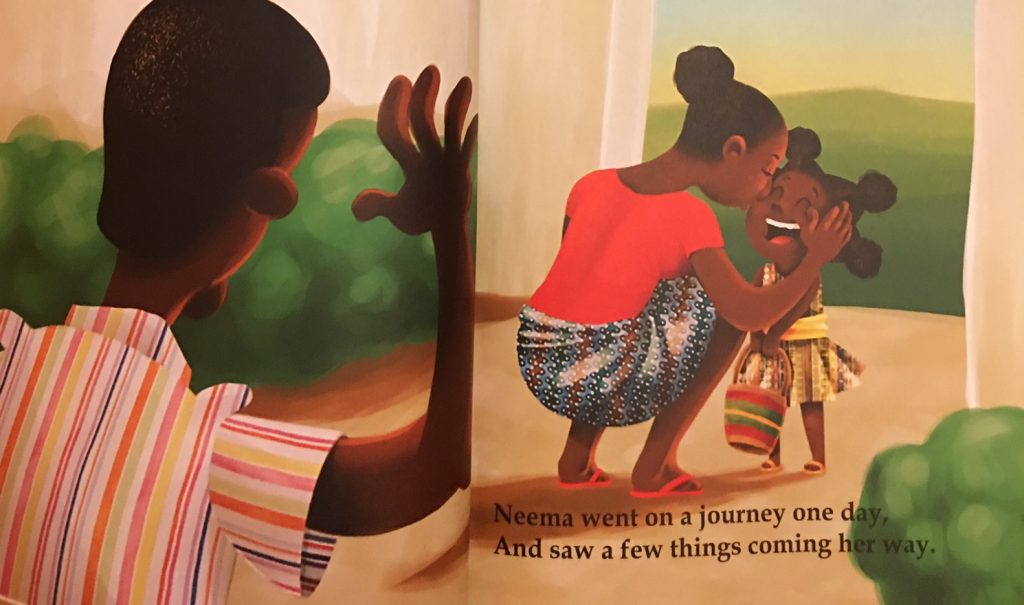 Sporting her adorable bantu knot hairstyle and African garb, Little Neema sets off on a journey walking through her Tanzanian village and encounters several people, objects and animals along the way like: 4 drums on the ground and 9 birds in a tree just to name a few.  After each item or person she encounters is mentioned, Neema does some sort of action like waving, hopping or stomping.
"Eight jumping fish swimming so gracefully, so Neema stompty stomped beautifully."
Each number (1 – 10) is prominently displayed boldly in the left hand corner which helps with number recognition.  The illustrations are so bright, warm and cheerful with plenty to see and discuss on every page.  The playful language used throughout will not only introduce new vocabulary words, but it will also help toddlers and preschoolers develop auditory discrimination and recognize language patterns.  Since this book incorporates rhyming, repetition and playful language, I think it makes reading more fun.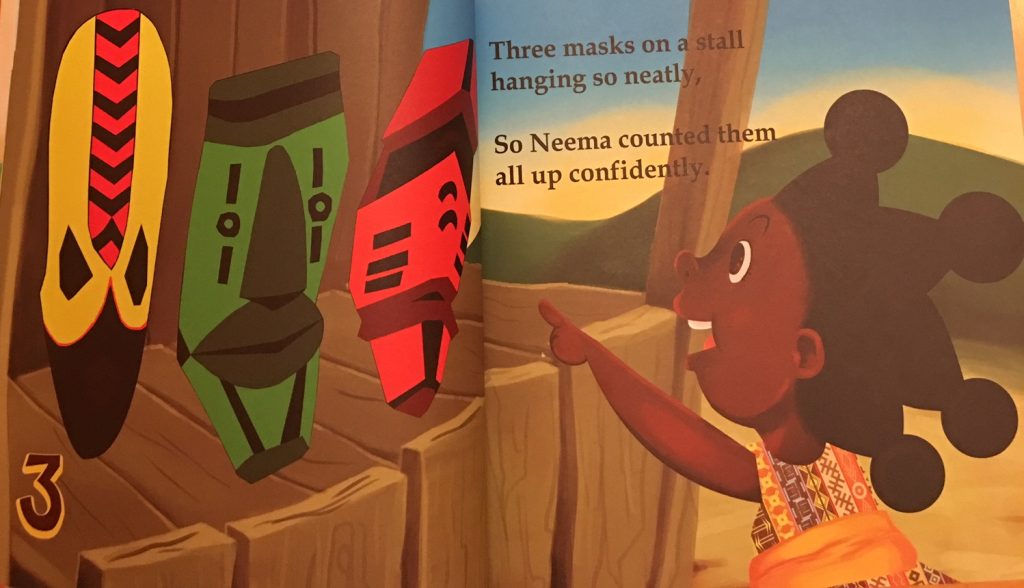 This book teaches more than counting, something just as valuable: a look at another culture.  Overall, the kids and I enjoyed this book.  It has a very nice cadence to it that is calming before bedtime and the pictures are very engaging.  An effervescent and irresistibly cute read-aloud to add to your child's home library collection.
Connect with Olive Elmer Burke!
Website | Twitter | Instagram

Your turn: Have you read this book yet?  Feel free to share in the comments.