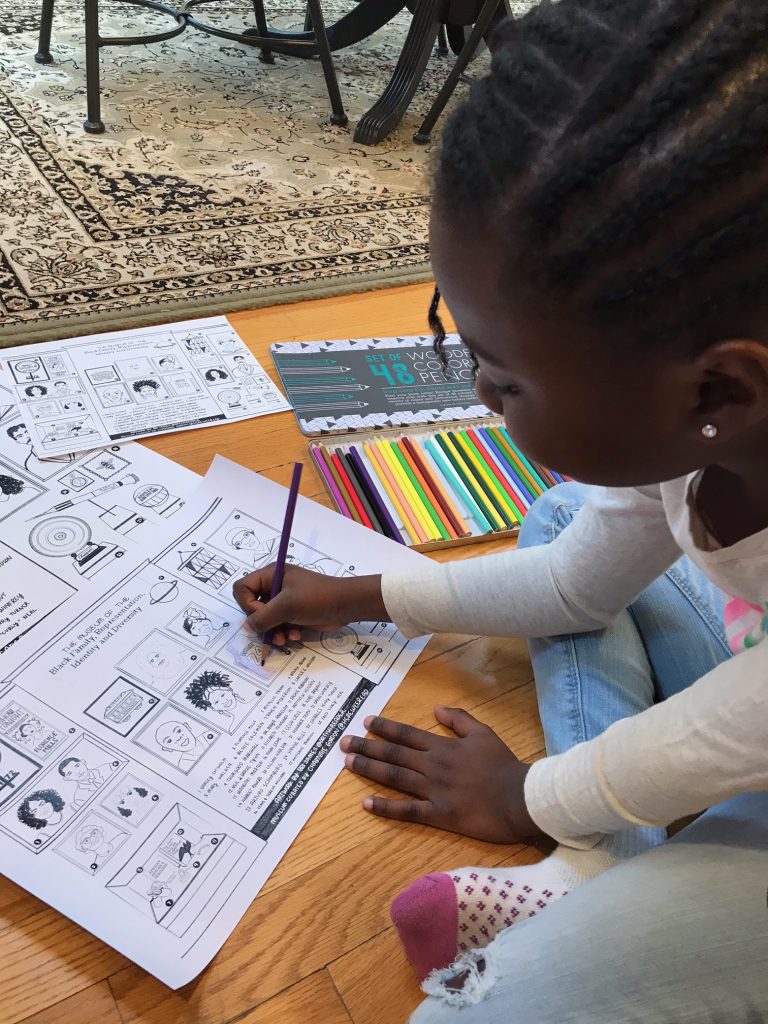 Black History is American History and should be celebrated and acknowledged all year, not just in February. Black History month reminds us that although there has been some progression over the years, there is still so much work that needs to be done. It's a time to celebrate Black Joy, learn about Black inventors, scientists, and politicians. Read books not only about civil rights, but also read books about self-love and ones that showcase Black kids being everyday kids.

I hope you'll enjoy this FREE resource and use with your little readers, your students or on your own. If you're an educator, why not print a poster sized copy for your classroom and work on it with your students? Parents and caregivers can also enjoy using this resource in their homes.

To create this printable, I collaborated with Briana James of Artish Reader, a talented Art student. If you've been following me for a while, you may remember the first project Briana and I collaborated on for my 31 Days of Women's History coloring sheet and The Mocha Express Holiday Reading Challenge.

I talked to Briana about my idea and concept and she used her creative genius to produce this printable that corresponds to the Black History Month Theme for 2021 which is The Black Family: Representation, Identity and Diversity. Get in touch with Briana, give her a follow on Instagram, and support her as she continues to build up her art portfolio. It's always such a pleasure to work with her and help support another Black woman at the same time.
This coloring printable is a fun way to celebrate Black History Month. It features an array of influential Black/Afro-Latino/a celebrities, athletes, politicians, artists and activists from past and present. You can enjoy this coloring page printed in various sizes from 11 x 17 up to 24 X 36 if you'd like jumbo poster size.
Each day during the month of February (or any time of the year), color in person or object until the whole poster is complete. I designed this printable to be used starting February 1st (in the U.S.), but you can start using it any day throughout the year you choose.

The idea is to either read a book, do research, or work on a craft project about each person featured in the list. By the end of the challenge you should be more familiar with each person and their achievements.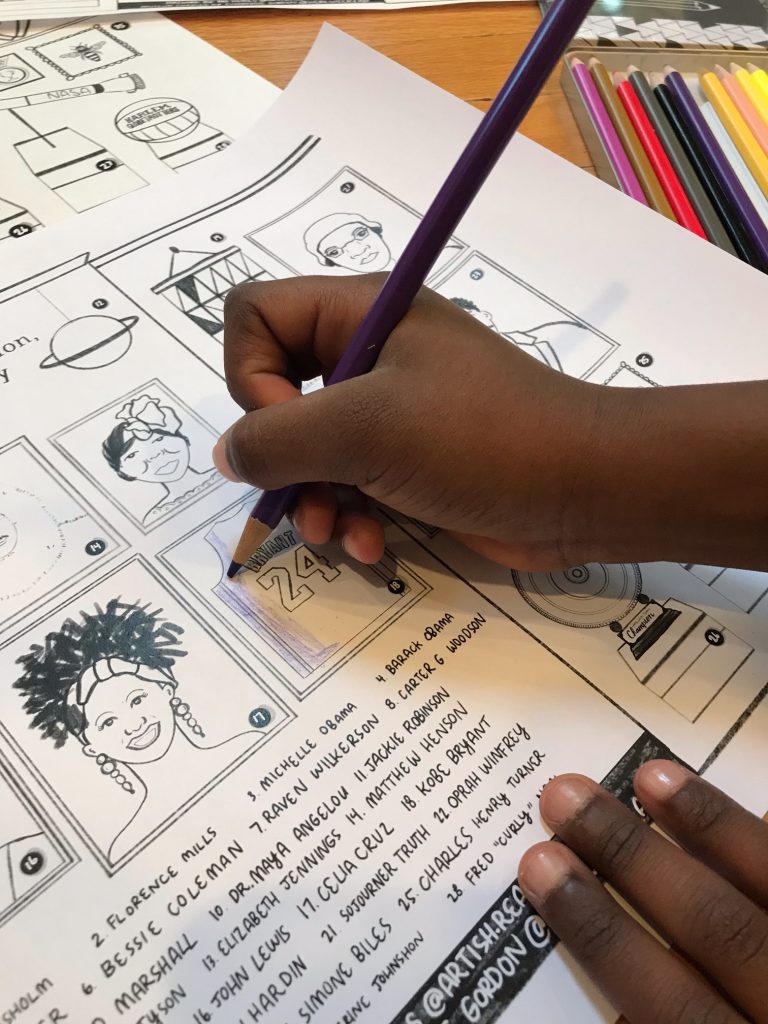 If you need book recommendations throughout the challenge, I have created several categorized lists in my online Bookshop and Amazon stores to assist you. Also, if purchasing new or used books isn't in your budget, be sure to utilize your local library.

Here are a few of my book lists to help get you started:

African-American Picture Books Featuring Males
African-American Picture Books Featuring Females
Latinx & Afro-Latino Picture Books
Happy Reading!
CLICK HERE TO DOWNLOAD THIS PRINTABLE! 
CHECK OUT MORE OF MY RESOURCES (INCLUDING MY POPULAR PRINTABLE READING JOURNAL and 28 DAYS OF BLACK HISTORY) ON MY TEACHER'S PAY TEACHERS WEBSITE AND GIVE ME A FOLLOW OVER THERE TOO.

AS ALWAYS, THANK YOU FOR YOUR SUPPORT!