Disclaimer: This post is sponsored by Hero Elementary on PBS Kids.
I have two superpowers. I disappear into books and I am a book recommender! When some people are not sure what to read, they turn to me: the book recommender. I can use my mind and reading skills to take a journey through your reading history and think up the perfect next read for you. Everyone has a superpower even though each person's strength is different. What superpowers do you have?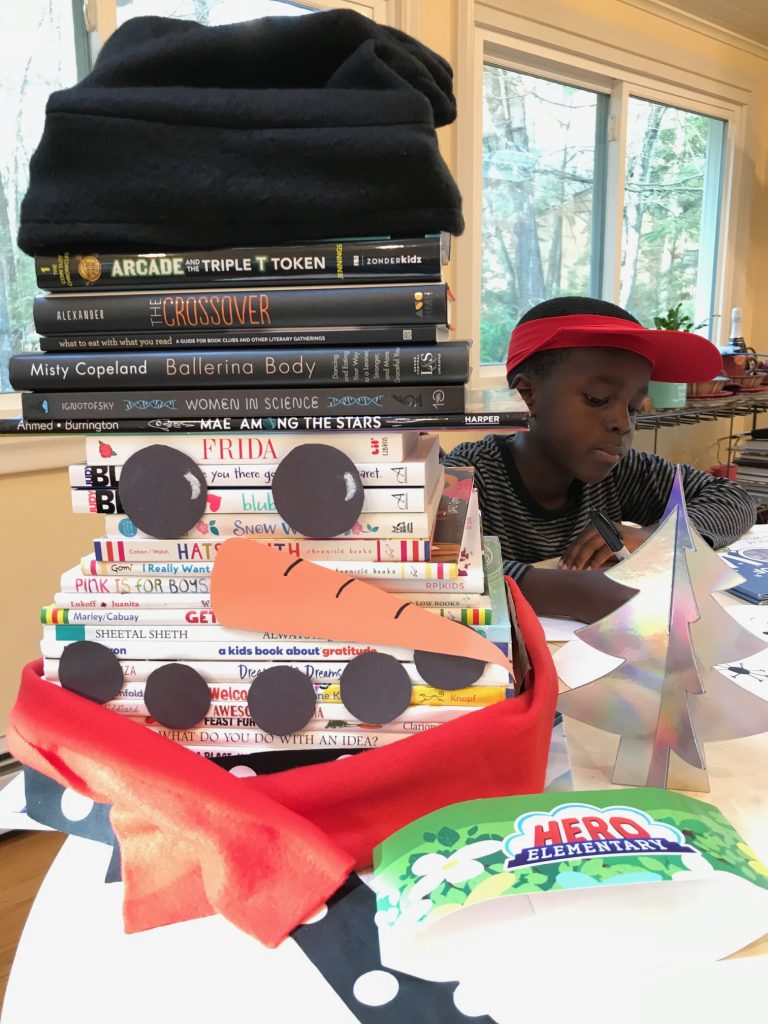 Have you heard of the show Hero Elementary on PBS KIDS? Hero Elementary is an animated STEM series designed to give kids important tools to help them solve problems by encouraging them to act like scientists. It is also filled with fun, age-appropriate superhero action geared towards kids ages 4 to 7.
I love that the show features a diverse group of Super Students who are all learning to master their Superpowers of Science.
The main cast includes:
Lucita Sky: a Latina girl who can fly; ironically, she is also afraid of heights.
Sara Snap: An Asian American girl who has two powers: teleportation and super-strength.
Benny Bubbles: A Caucasian boy with the ability to generate forcefield-like bubbles. Benny's also an animal lover.
AJ Gadgets: an African-American boy with the ability to project his thoughts visibly to others (dubbed "thought projection"). AJ's also an avid inventor, and on the autism spectrum.
Mr. Sparks: a Latino man who's the students' teacher. He does not seem to have any superpowers, but still can teach superheroes-in-training.
Fur Blur: the class pet; she is a hamster with super-speed.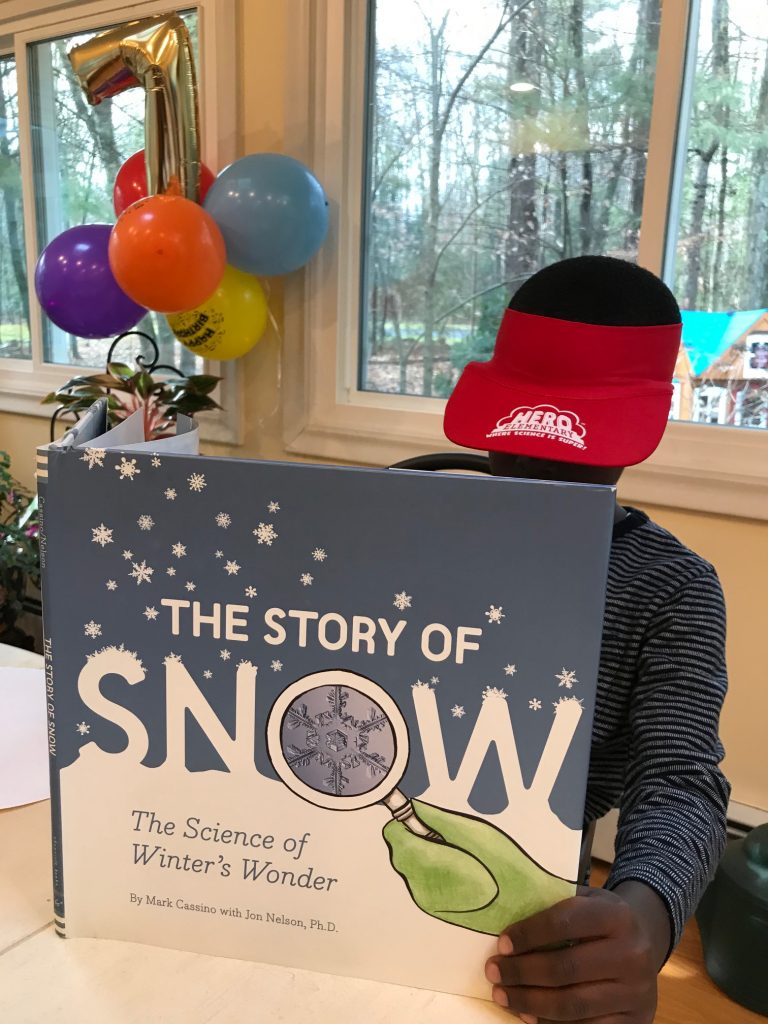 After watching the "Snowy Journey" episode of Hero Elementary, we were inspired by Sparks' Crew and read books about snow and did a few snowman activities using construction paper and ice. My kids enjoyed making different observations about what happens to ice in the heat as it started to melt.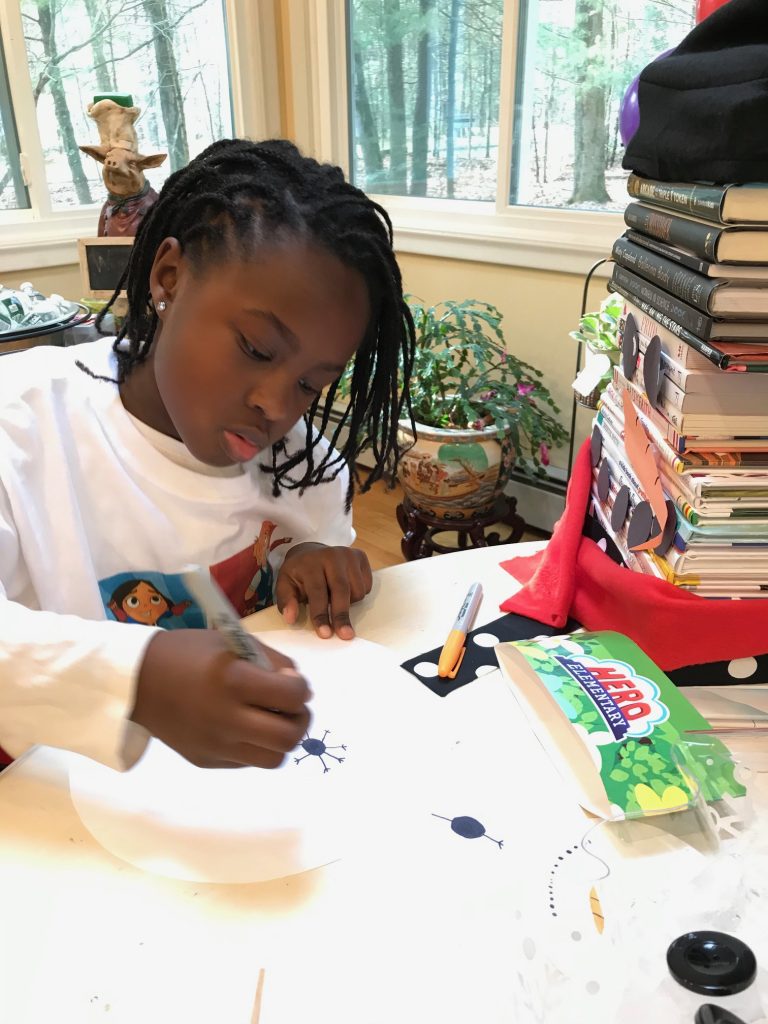 We also learned why snow is the color white and talked about some animals that hibernate in the winter. Hibernation was a topic covered in the Hero Elementary episode "Snowy Journey" so it was a nice way to tie it back to things that were discussed in the show. (Do you see our book snowman pictured here in the background? We had fun making that together!)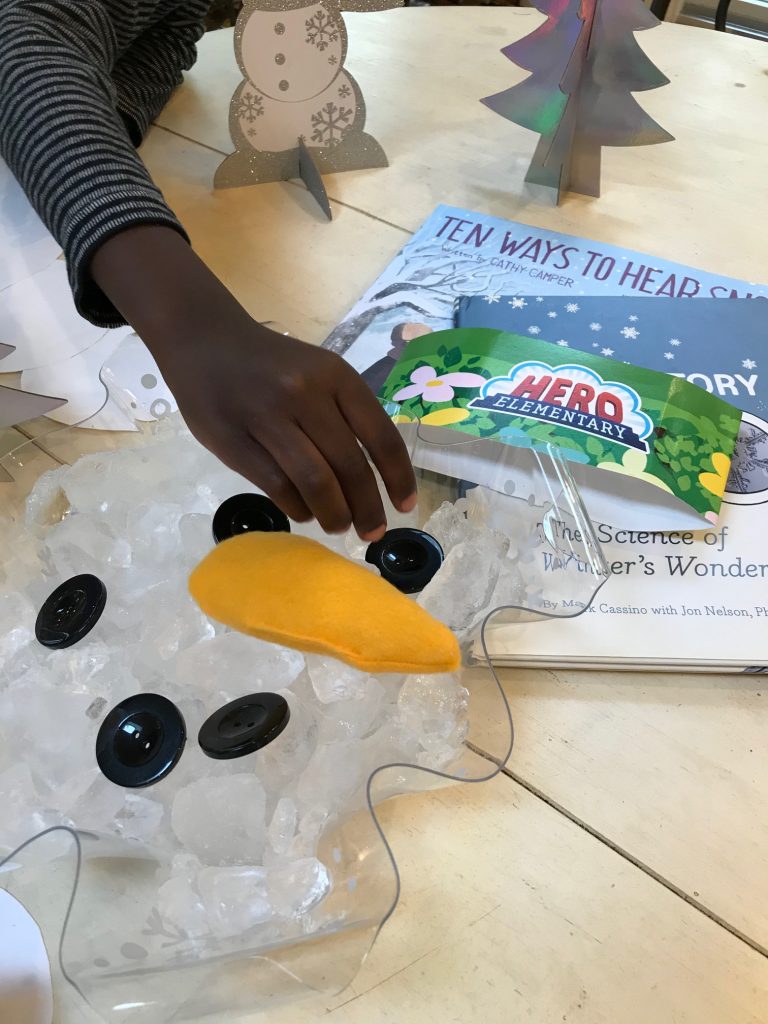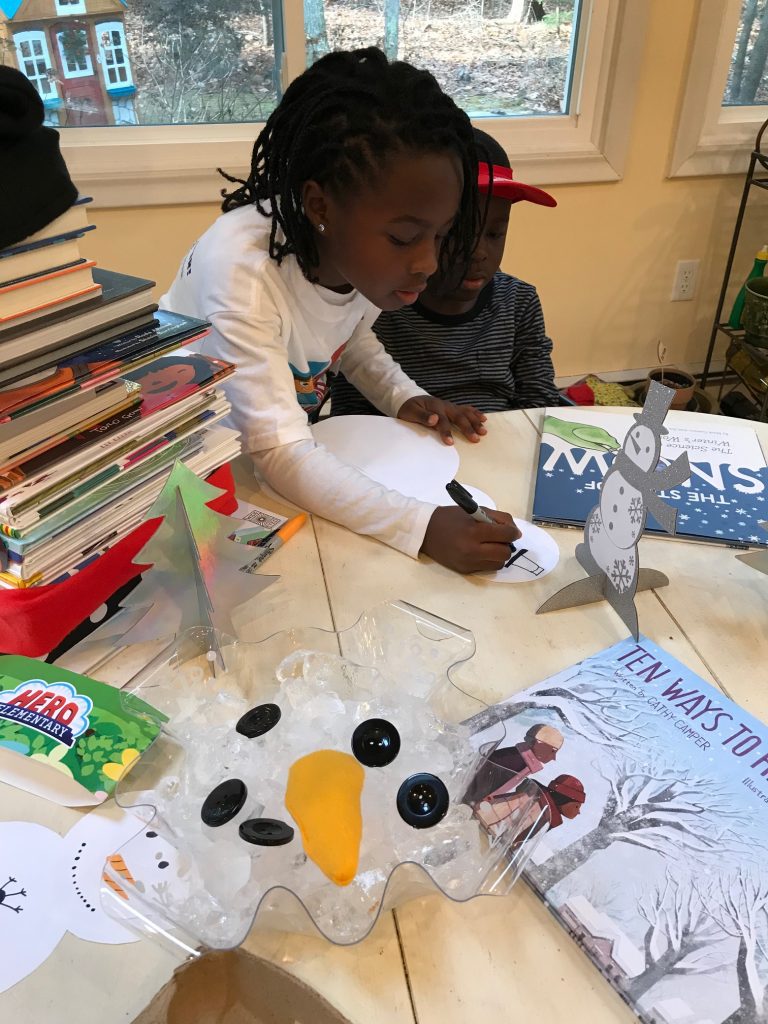 Hero Elementary goes beyond just showing kids how science is present in everyday life, it empowers them to make a difference in their own backyards and beyond by actively doing science. I would highly recommend this animated series for any young budding scientists and fans of superheroes. Also, if you are homeschooling or if your kids are participating in distance or hybrid learning, Hero Elementary can be used to supplement core curriculum and extend science lessons into real life. Give it a try!
You can watch Hero Elementary on PBS KIDS. Check your local listings for showtimes or watch anytime on PBSKIDS.org or on the PBS KIDS video app!
This post is sponsored by Hero Elementary on PBS KIDS.