Disclaimer: We partnered with Hatch to share a few thoughts about the Hatch Restore and Hatch Rest and to showcase how we've incorporated these products into our bedtime routine. As always, any opinions expressed are my own.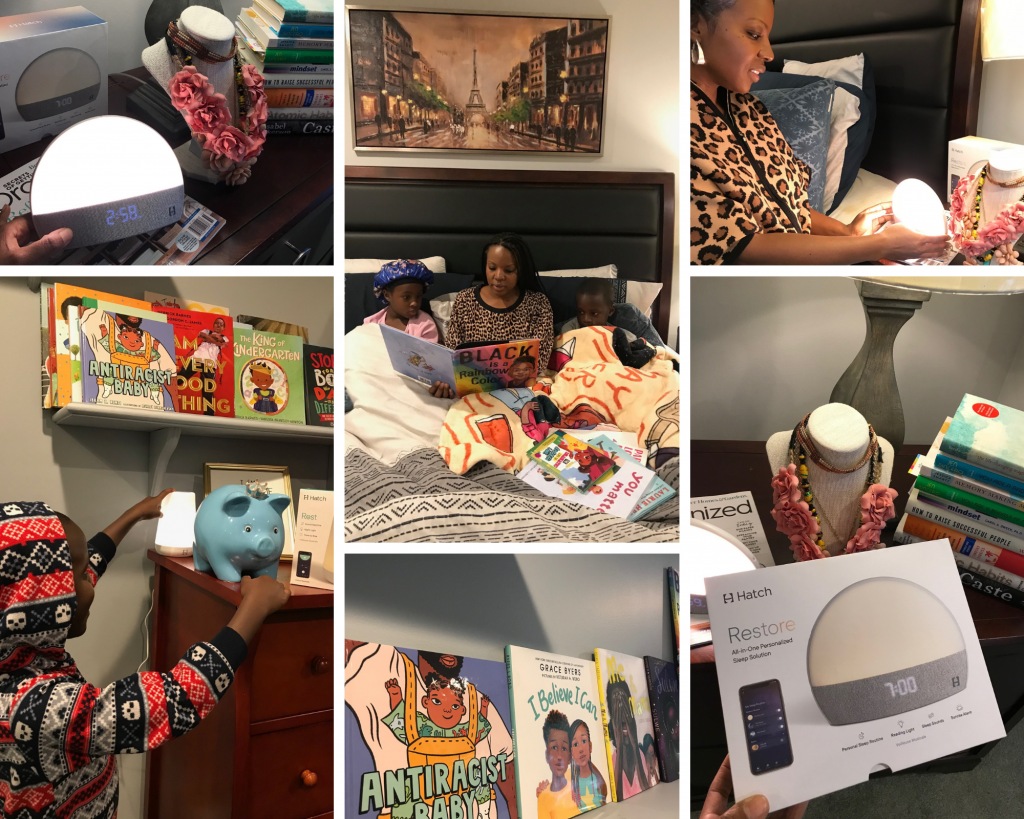 Sleep. It is absolutely essential to our overall well being. There are so many benefits to getting a good night's sleep like: memory retention, improved appetite, increased energy and mood regulation.
Reading also has amazing benefits for both your physical and mental health and those benefits can last a lifetime. The same is true for the topic of diversity. It can benefit and enrich our world by providing more colorful life experiences and enhance our social relationships and communities.

When people are well rested and well read they are more likely to have empathy and be open to embracing diversity and inclusion in order to build a balanced world for our future children. Yes, sleep, reading and diversity can go hand in hand if you allow it to.

Our nightly bedtime routine usually consists of the following
eat dinner together as a family
15 – 30 minute clean up time (wash dishes, clean the kitchen, put away toys, gather books for story time)
bath time
story time (15 – 20 minutes)
bedtime for the kids (their Hatch Rest alarm clock goes off at 8:30pm during the school week)
My Hatch Restore alarm goes off at 9:00pm to prepare my mind and body for sleep
We've enjoyed incorporating our Hatch Rest and Hatch Restore into our nightly routine. It has really helped us make sleep more of a priority in our household. Since you can personalize Hatch devices to fit the normal rhythm of your family that really makes it so easy and seamless to set them up on your own using their handy app.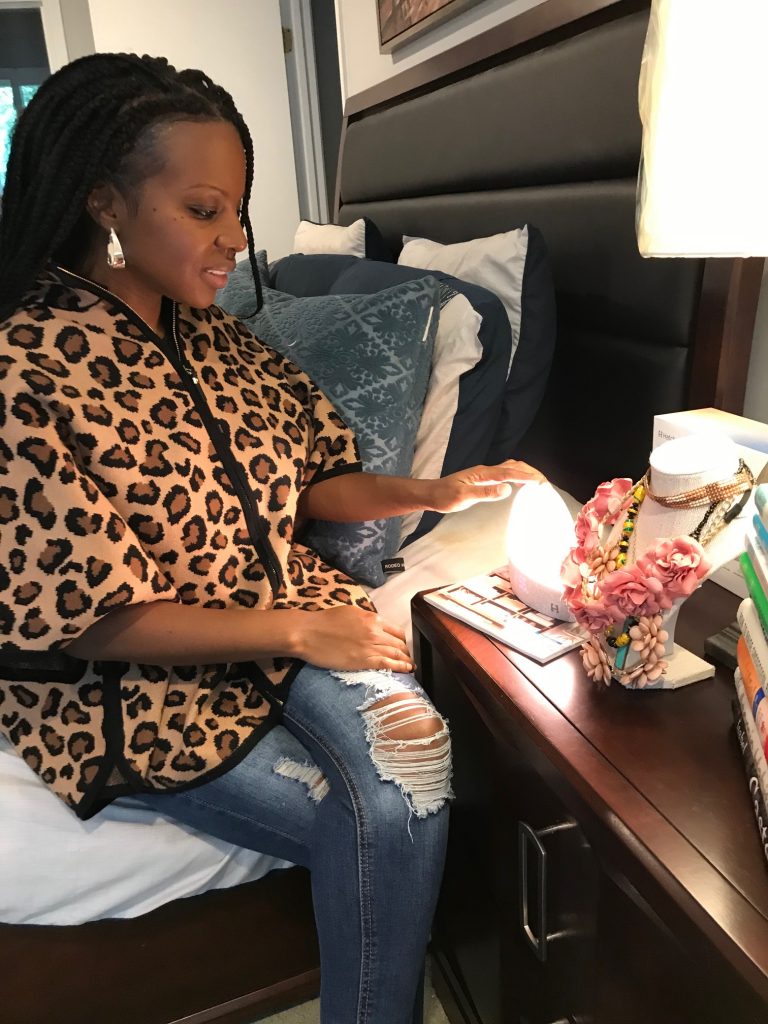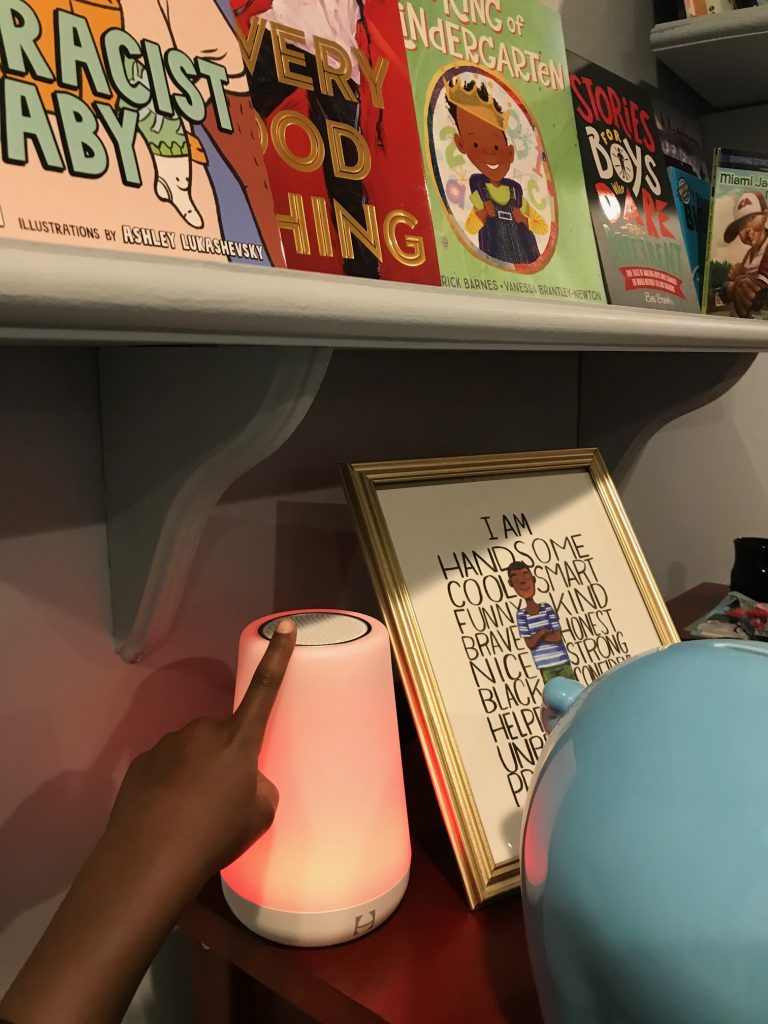 When it comes to reading and diversity, these two topics have always been a priority for our family. When searching for books that serve as mirrors and windows for my children, I'm always mindful of exactly which books we choose to read. While we don't discriminate when it comes to literature, I do make it a point to select diverse books that reflect my children and our family. Why? Because I know if I don't expose my kids to these books, they might not see them otherwise.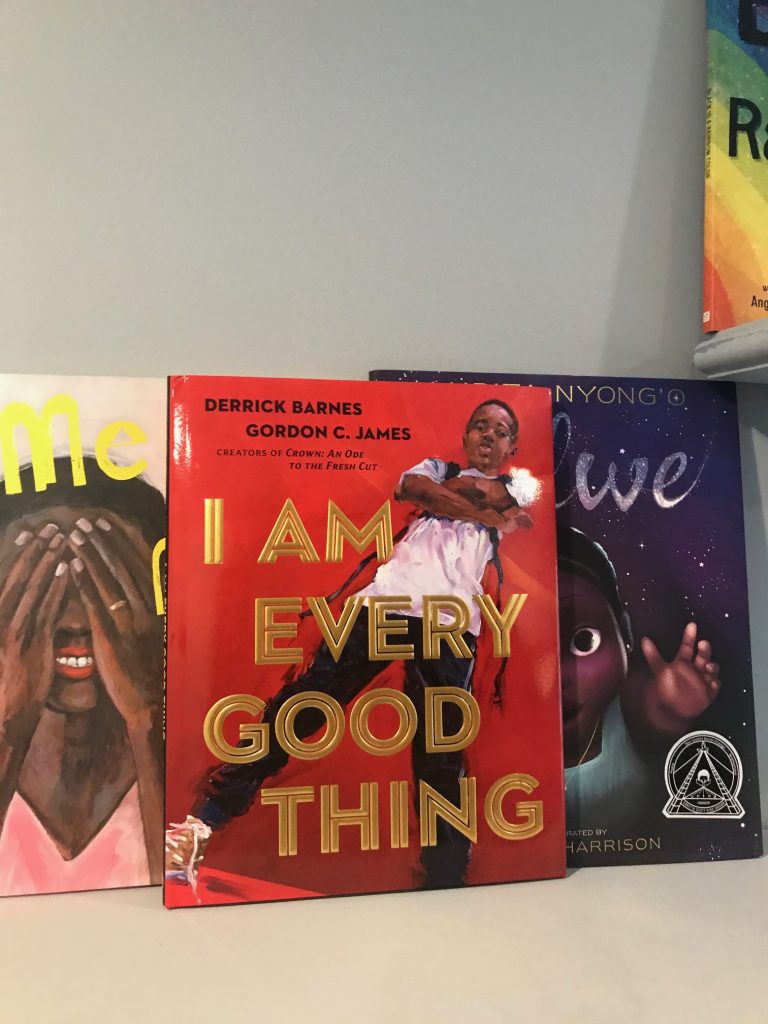 I believe all children should be exposed to a wide range of people, experiences, abilities, races and cultures. As a parent, my goal is to present my children with a full spectrum of brown and Black characters in a variety of books. I want their experiences of story and representations of the world to include people of color, people they can imagine being like — people like Oprah Winfrey, Barack Obama, Misty Copeland, Michelle Obama, and Michael Jordan — or fictional characters with whom they can identify.
I also use bedtime stories to help my children grow and learn about other important topics such as race, LGBTQ+ rights, disabilities, and mental health.
If you'd like to make sleep, reading or diversity a priority in your home, here are a few tips:
Set a goal – Whenever something is important to me, I make it a goal. Make it a goal to get a certain number of hours of sleep each night (or week), read a certain number of books or incorporate diversity into your life in various ways if it's important to you.
Establish a custom bedtime routine that matches the rhythm of your family's schedule
Limit screen time and electronic devices before bed
Read a variety of diverse books that showcase people of all colors, religions, abilities and cultures
Use a sound machine like the Hatch Restore which also includes guided meditations to help encourage sleep before bedtime
Your turn:  I would love to hear your favorite tips on how you make sleep, reading or diversity a priority in your life. Feel free to share in the comments.
Meet Hatch Rest
Rest is the magical all-in-one sleep must-have that parents are raving about. It can be controlled remotely from your phone and is completely customizable — making it a parent's dream come true. Perfect for babies, toddlers, and big kids!

Check out the features for Hatch Rest:

● Sound machine: Parents can choose from a range of sound options, from white noise to soft lullabies. Simply crank up the volume remotely when the dog barks or the neighbors throw a party.
● Night light: This feature provides soft and soothing for midnight feeding sessions, or parents can adjust to be bright and reassuring when the dark feels scary. Choose from a rainbow of colors to make it your own.
● Time-to-rise: Green means go! This feature enables parents to teach toddlers and preschoolers to stay in bed until it's time to rise (and enjoy those extra minutes of sleep).

Rest means that parents are no longer the bedtime bad guy, and bedtime struggles and early wake ups are a thing of the past.

Designed for the Modern Nursery: Rest features a modern design with a night light, sound machine, and time-to-rise in one smart device.

Controllable Remotely from Your Phone: Turn Rest on and off and change the volume and brightness remotely from your smartphone so there's no need to disrupt a sleeping baby. Or, set programs to run each day to help your child get on a healthy sleep schedule.

Personalized with Custom Colors and Sounds: Create the ideal sleep environment for your child's unique sleep needs by choosing from a range of custom colors and sound choices. The night light feature, which stays cool to the touch, helps your child feel secure and has the option to stay on all night.

The device also comes equipped with a toddler lock so only you can make adjustments when it's enabled.