Title: All Because You Matter
Published by Orchard Books an imprint of Scholastic
Pages: 40
Age Range: 4 – 8 years
Grade Level: Preschool – 3
Disclaimer: I received a complimentary copy of this book from Scholastic, Inc. in exchange for an honest review. As always, all opinions expressed are my own.
Synopsis
Discover this poignant, timely, and emotionally stirring picture book, an ode to black and brown children everywhere that is full of hope, assurance, and love.
Tami Charles pens a poetic, lyrical text that is part love letter, part anthem, assuring readers that they always have, and always will, matter. This powerful, rhythmic lullaby reassures readers that their matter and their worth is never diminished, no matter the circumstance: through the joy and wonder of their first steps and first laughs, through the hardship of adolescent struggles, and the pain and heartbreak of current events, they always have, and always will, matter. Accompanied by illustrations by renowned artist Bryan Collier, a four-time Caldecott Honor recipient and a nine-time Coretta Scott King Award winner or honoree, All Because You Matter empowers readers with pride, joy, and comfort, reminding them of their roots and strengthening them for the days to come.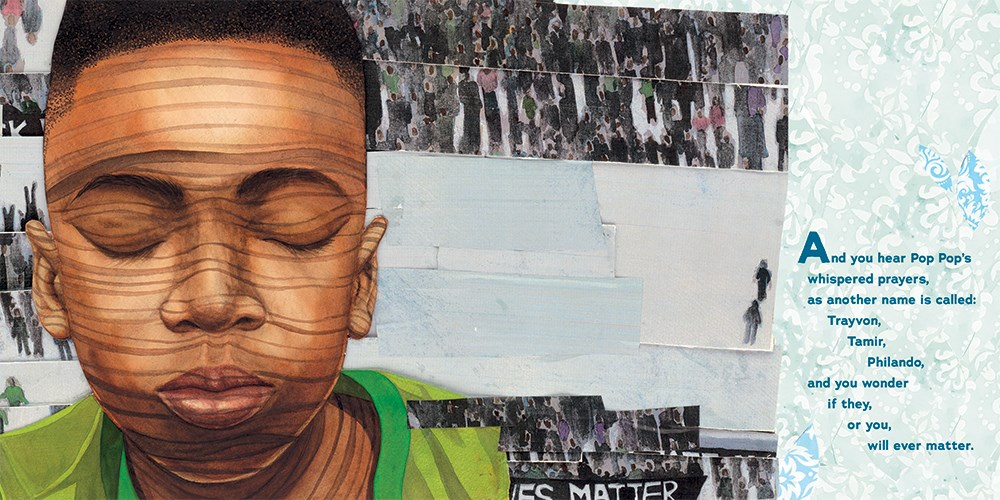 Reflection
"They say that matter is all things that make up the universe: energy, stars, space…If that's the case, then you, dear child, matter."
We all matter. Each person on Earth has something worth noticing and appreciating. This forthcoming October 2020 release written by Tami Charles and illustrated by Bryan Collier is a beautiful and affirming tribute to children.
Our kids deserve to be fully seen by their grown-ups' accepting eyes. Their presence, thoughts, and words should also be acknowledged at all times. This book is filled with so much heart, hope and joy that can be used as a conversation starter to help kids understand how extraordinary they are and how much their lives matter.
Most people don't realize how amazing they are, and our children are no exception. In fact, many of us often look for permission and acceptance from others to bring our full brilliance to the table.
I think after reading this book, many adults will want to pull their little readers close, look them in the eye and let them know how much they believe in them and their abilities.
When we believe in children, acknowledge them, validate their ideas and feelings, and encourage them to believe in themselves, we hand them the keys to their own power and brilliance. Wouldn't you agree?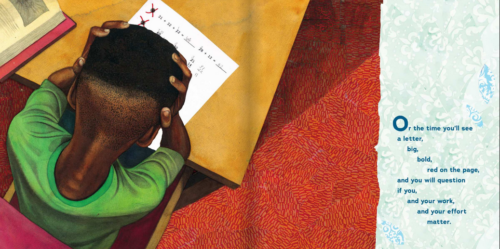 "I wrote All Because You Matter to provide parents with a starting point for conversations about the racial climate in our country today. These are issues that should be discussed in all families, of all backgrounds, if we are to raise empathetic future leaders." —Tami Charles
"I tried to capture the musicality, rhythm, and bounce of the text as it takes readers on a journey that zooms through time and space shouting All Because You Matter. And I wanted to remind readers when they walk into a room, all those voices, faces and ancestors walk with them. You are not alone." —Bryan Collier
About the Author
Former teacher. Wannabe chef. Tami Charles writes books for children and young adults. Her middle grade novel, Like Vanessa, earned Top 10 spots on the Indies Introduce and Spring Kids' Next lists, three starred reviews, and a Junior Library Guild selection. Her recent titles include a humorous middle grade, Definitely Daphne, picture book, Freedom Soup, and YA novel, Becoming Beatriz. When Tami isn't writing, she can be found presenting at schools both stateside and abroad.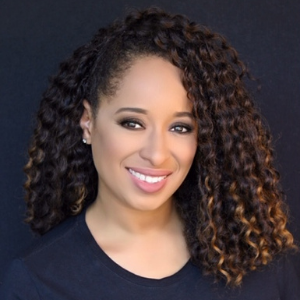 About the Illustrator
Bryan Collier is an American writer and illustrator known best for illustrating children's books. He won both the Coretta Scott King Award, as illustrator, and the Ezra Jack Keats New Illustrator Award for UPTOWN, the first book he both wrote and illustrated. He has won six King Awards as illustrator and he is a four-time Caldecott honor recipient. For his lifetime contribution as a children's illustrator, Collier is U.S. nominee for the biennial, international Hans Christian Andersen Award in 2014.