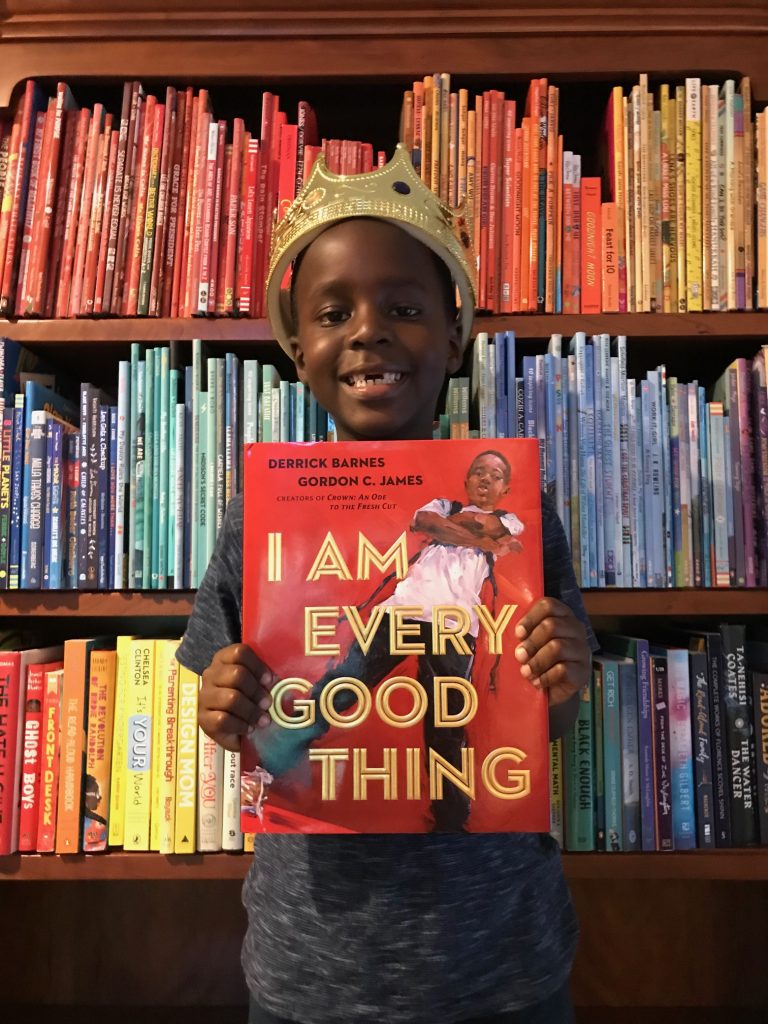 Title: I Am Every Good Thing by Derrick Barnes, illustrated by Gordon C. James
Published by Pengin Kids
Pages: 32
Age Range: 4 – 8 years
Disclaimer: I received a complimentary copy of this book from Penguin Kids in exchange for an honest review.  As always, all opinions expressed are my own.
Synopsis
An upbeat, empowering, important picture book from the team that created the award-winning Crown: An Ode to the Fresh Cut.
I am
a nonstop ball of energy.
Powerful and full of light.
I am a go-getter. A difference maker. A leader.
The confident Black narrator of this book is proud of everything that makes him who he is. He's got big plans, and no doubt he'll see them through–as he's creative, adventurous, smart, funny, and a good friend. Sometimes he falls, but he always gets back up. And other times he's afraid, because he's so often misunderstood and called what he is not. So slow down and really look and listen, when somebody tells you–and shows you–who they are. There are superheroes in our midst!
Reflection
As a parent, my goal is to present my children with a full spectrum of Black and brown characters in a variety of books. I want their experiences of story and representations of the world to include people of color, people they can imagine being like — people like Oprah Winfrey, Barack Obama, Nelson Mandela, Kamala Harris, and Chadwick Boseman — or fictional characters from books or movies with whom they can identify.

While I think it's important to teach kids about history and other topics, it's also equally important to expose them to stories about joy. Let's normalize having more inclusive conversations about joy, specifically Black joy. I believe children of all races need to be exposed to "feel good" stories that feature Black children being celebrated and feeling joyful. Picture books like I Am Every Good Thing by Derrick Barnes is a good place to start.

This powerful picture book is the companion to the award-winning book Crown: An Ode to the Fresh Cut. In the introduction, the author dedicated the book to Tamir Rice, Trayvon Martin and five other Black boys who were senselessly killed by police officers. The illustrator dedicated the book to his autistic son Gabriel. Fun fact: Gabriel is the boy featured on the cover of the book.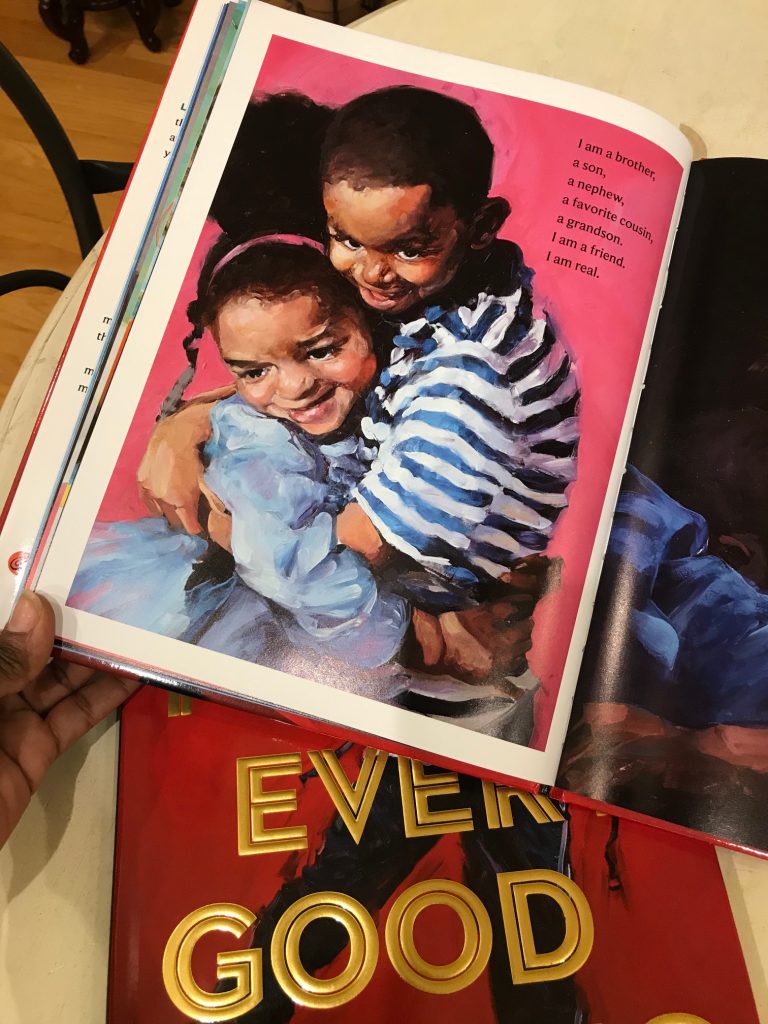 I Am Every Good Thing is a beautiful book that encourages readers to celebrate everything that makes them the person they are. Kids learn they can be a leader, an explorer, the life of the party, and an undisputed champion. They also learn it's okay to make mistakes, to get back up when they fall down, and to be a shoulder to cry on when needed.
This affirming book will likely leave kids (and adults) feeling like they can achieve anything. My heart was so full as I read this with my kids and I shed happy tears. I want to gift this to every child I know to let them know how special they are.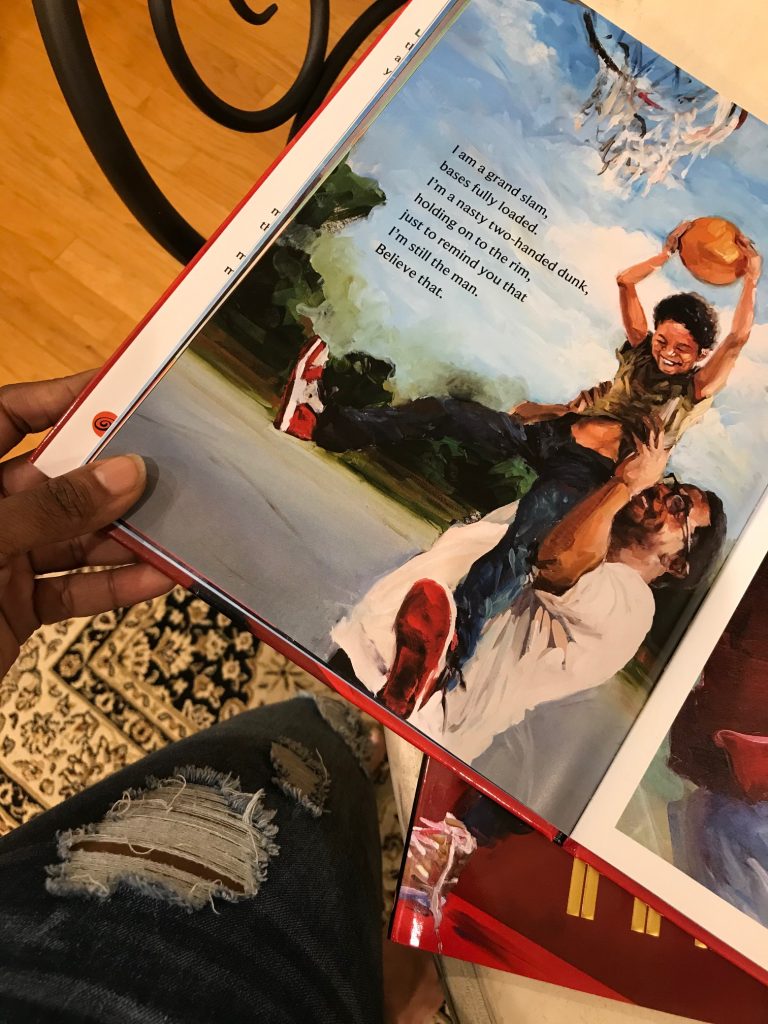 As the ending states, "I am worthy of success, of respect, of safety, of kindness, of happiness. And without a shadow of a doubt, I am worthy to be loved." Isn't that such a beautiful message to read with kids?
While this book is a celebration of Black joy and self-love, it's a story to be enjoyed by everyone. Children of all races and cultures can appreciate the uplifting and positive messages in this book. If your children or students ever start do doubt their own beauty and begin to reject themselves, let this book serve as a mirror for children by reflecting and reminding them of how special they are. I Am Every Good Thing is an excellent resource to help reinforce a positive self image.

Your turn: How do you help children find joy in everyday life? What are your best tips for teaching kids about self-love and acceptance? Feel free to share in the comments.