With the growing accessibility of books and reading materials, bookish accessories are in high demand now more than ever before. But let's face it, being a bookworm is a lot of work. It takes dedication, concentration and plenty of time. Below I've compiled a list of essentials I have found to be essential to ensure a pleasant, stress free reading experience.

Read Everyday. Essential #1: Something to read
If you're going to be a bookworm (or a writer), you're going to need a lot of books to read. So start by compiling a wish list of books you'd like to read and start reading.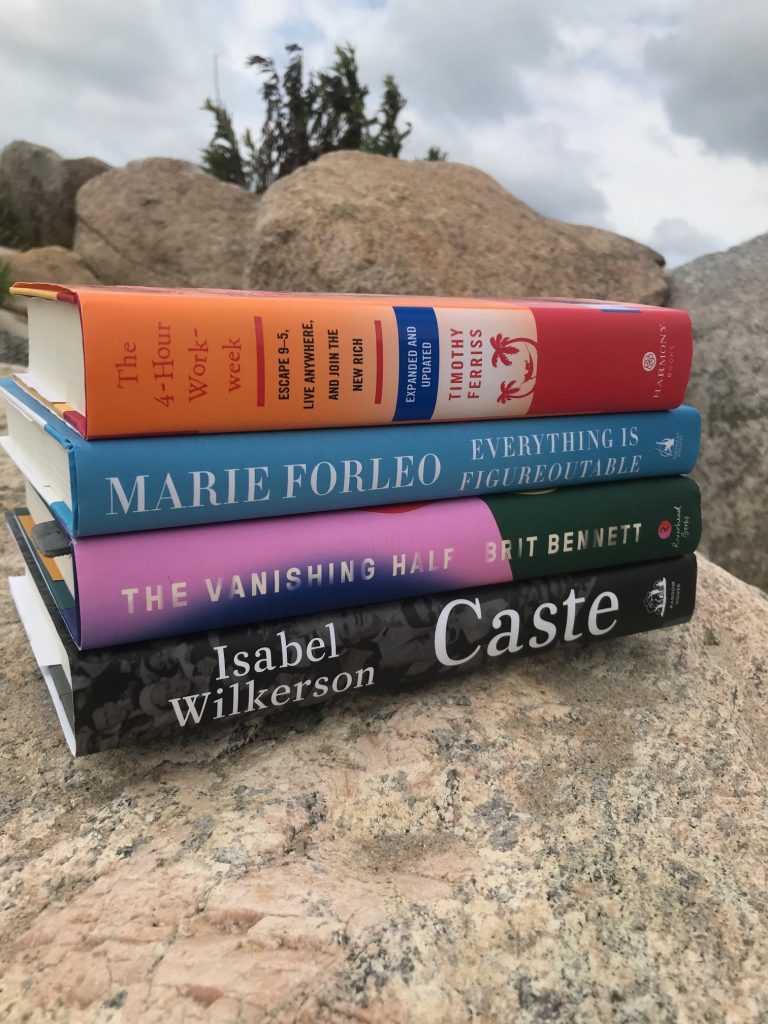 No Dog Eared Pages, Please! Essential #2: Book Darts
These magical little bookmarks are invaluable for not only marking your place, but prepping for book club (or blog post writing). Mark not only your page, but the exact line you want to remember. Once you try them you might not want go back to your old bookmarking ways.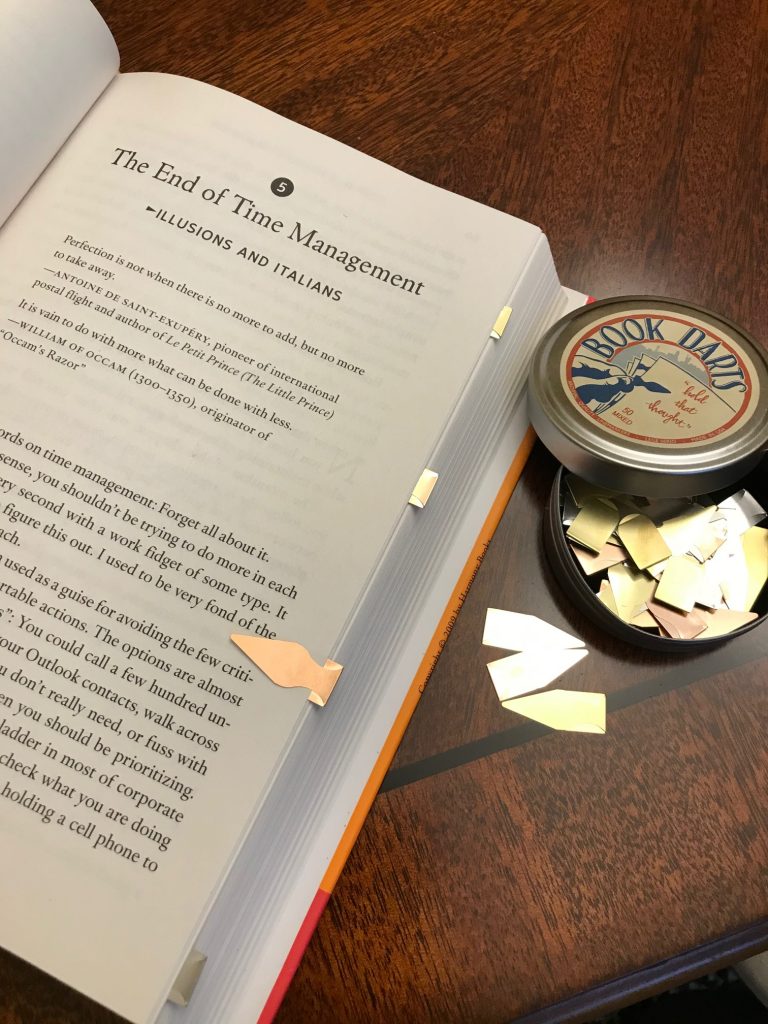 Say Goodbye to Flapping Pages. Essential #3 Page Anchor
If you've ever struggled with pages flapping in your face while reading a physical book, this little accessory may just be your reading BFF. You can read my previous review of the Page Anchor here. BONUS: Use my coupon code HEREWEEREAD15 to get 15% off your Page Anchor! Head over to www.page-anchor.com now!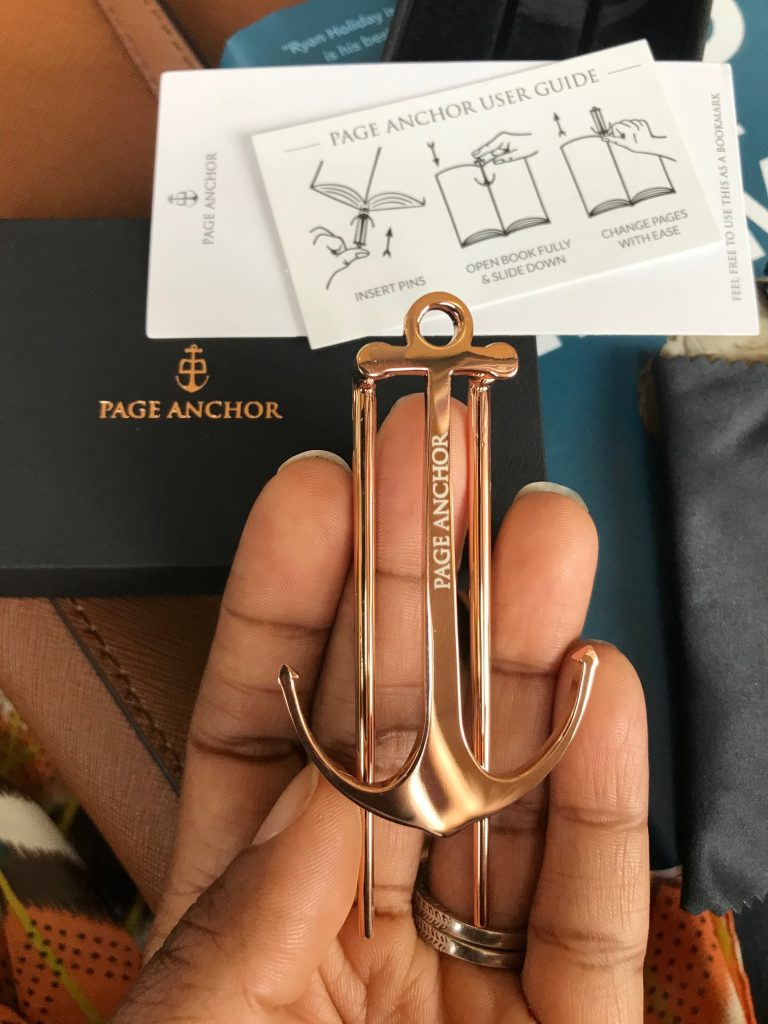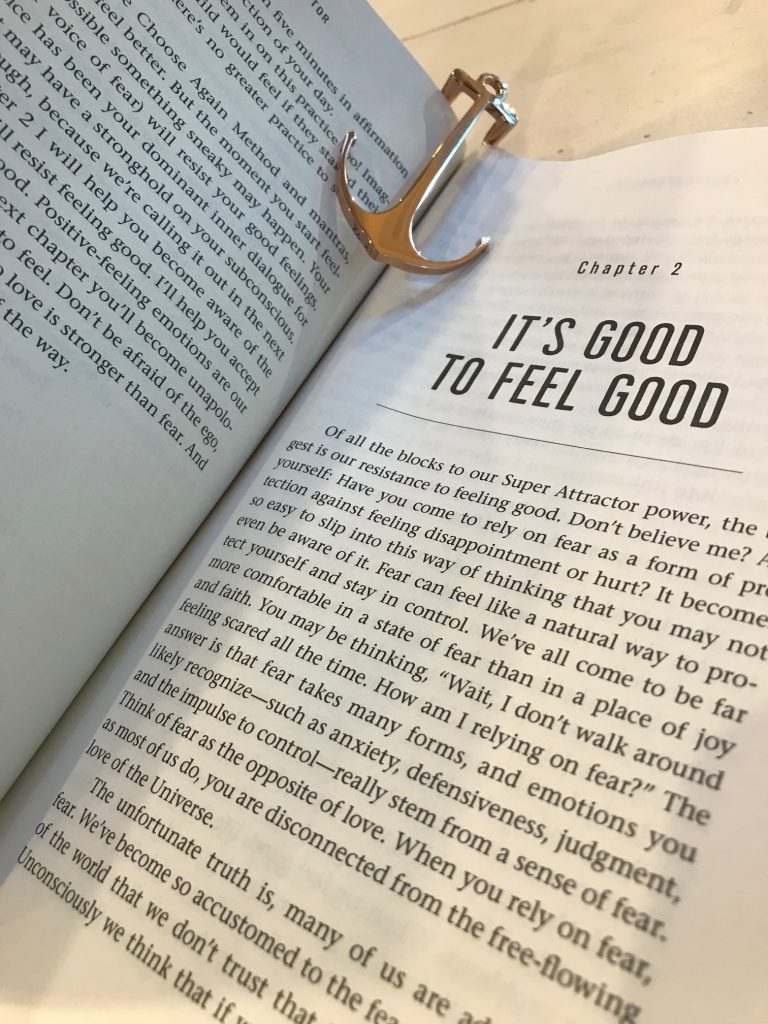 Let there be light! Essential #4: An LED Book light
If you read in bed like I do, you may want to have an LED book light like this one handy. I find portable book lights really useful for reading in bed at night. I also use my book light in the car or while traveling by plane.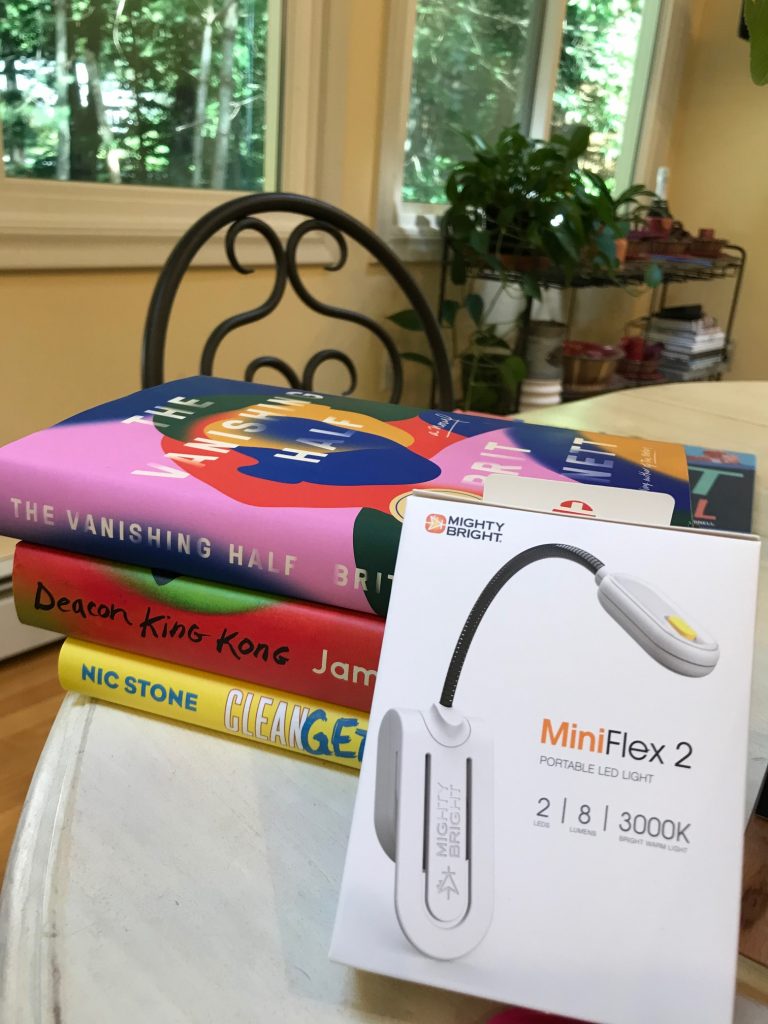 Protect your bookish investments. Essential #5: A book sleeve
Whether you're book is in your home, at the bottom of your beach bag or the top of your carry-on, it will be protected from the bumps and bruises of travel inside a cute protective sleeve.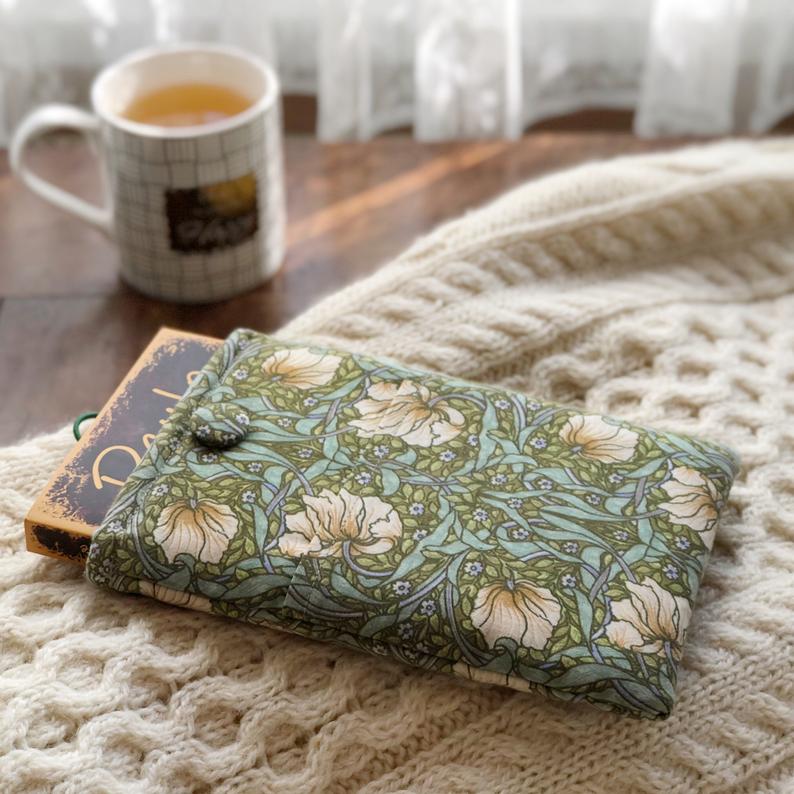 Read while you eat. Essential #6: A wooden book holder
Do you love to read books while eating,cooking, drinking tea, having coffee, or while knitting? Do you need a gadget to hold books open while you are reading? Then you might want to invest in a wooden book holder like this one. Bonus: It also doubles as a cookbook recipe holder or a tablet holder.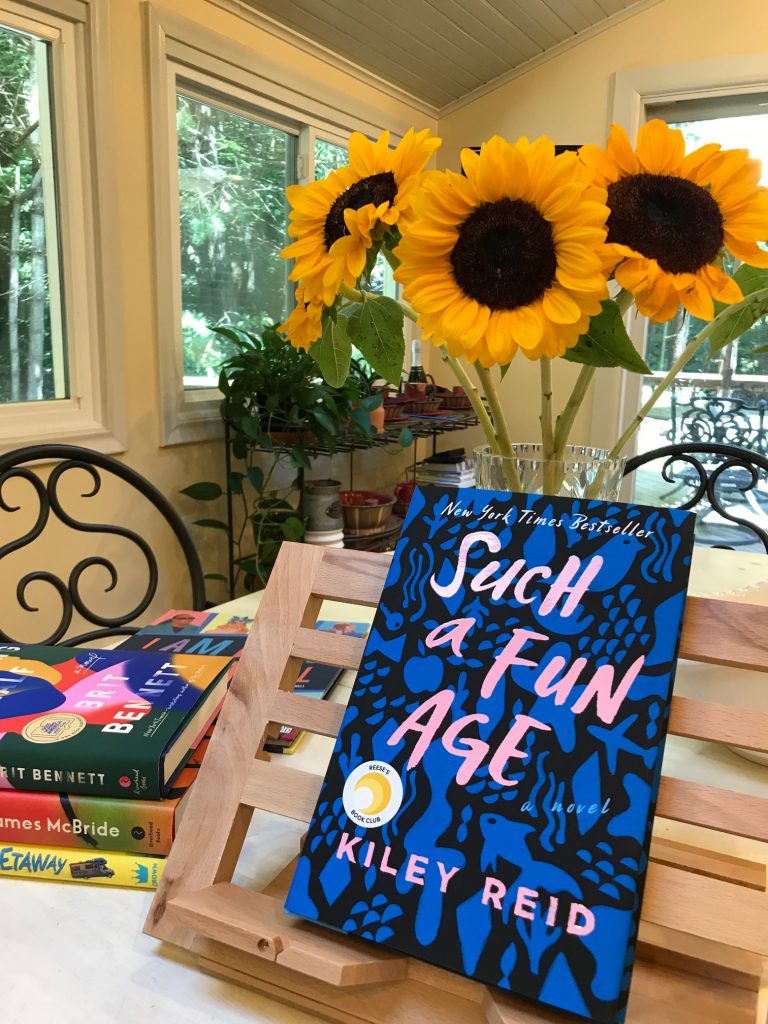 Set a daily reading timed goal. Essential #7: A reading timer
I aim to read for at least 20 – 30 minutes daily in the morning and at night right before bed. I find using a reading timer helps me stay on track with my daily reading goals. Simply set the timer for the allotted period, read until it goes off, then lights out. Both of my kids use this children's reading timer since they don't have mobile devices of their own yet.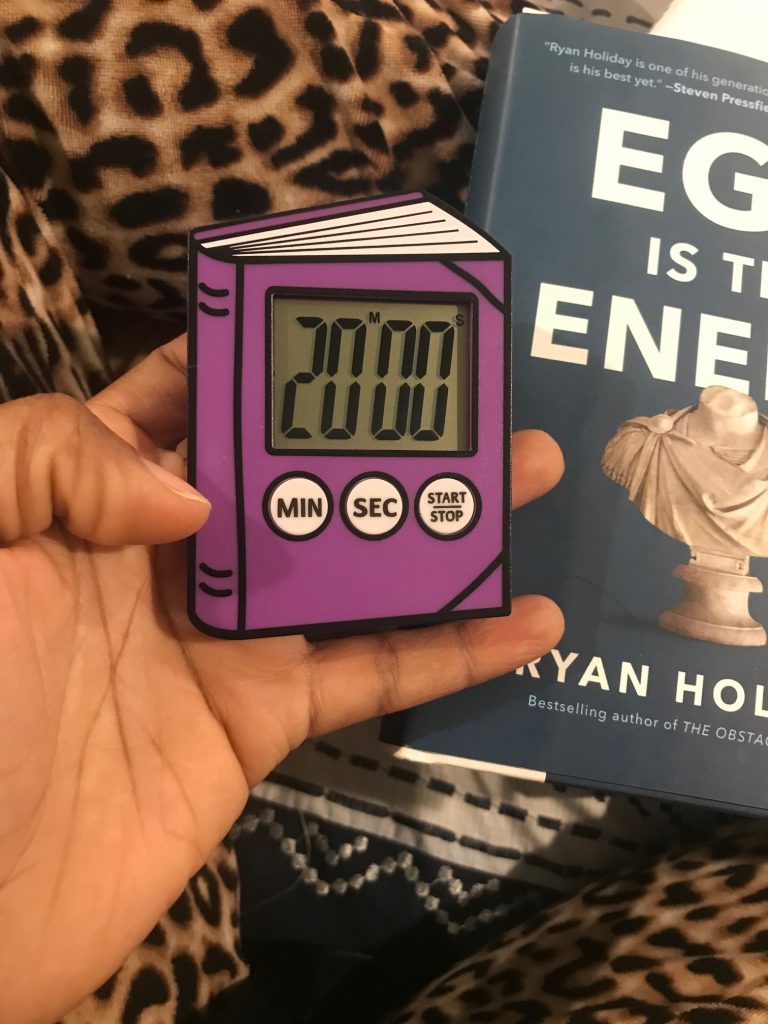 Bookmark It. Essential #8: Literary Tattoos
Ok, so these are not essentials, but they are fun… Literary Tattoos!
Just add water: Simple stick, wet, and peel instructions mean easy application for all of these temporary tattoos.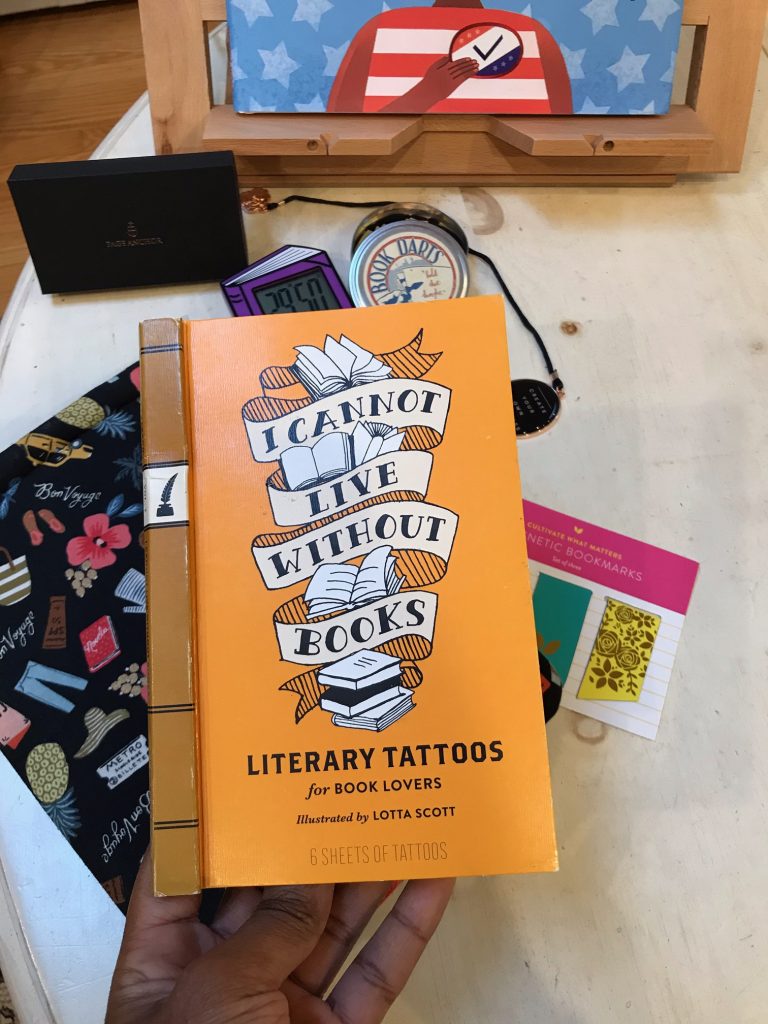 Bookmark It. Essential #9: Bookmarks
I'm really picky when it comes to bookmarks. In the past, I have used paper bookmarks, bobby pins, paper clips and index cards to save my place in a book. However, over the years I've learned bookmarks have to be functional, easy to use and long-lasting. Today, there are so many types of bookmarks to choose from – even magnetic ones!

Lately, I've been loving the durable leather bookmarks from our friends at Ox and Pine. Oh, and did I mention their bookmarks can be personalized? They also sell beautiful journals and a few other bookish items.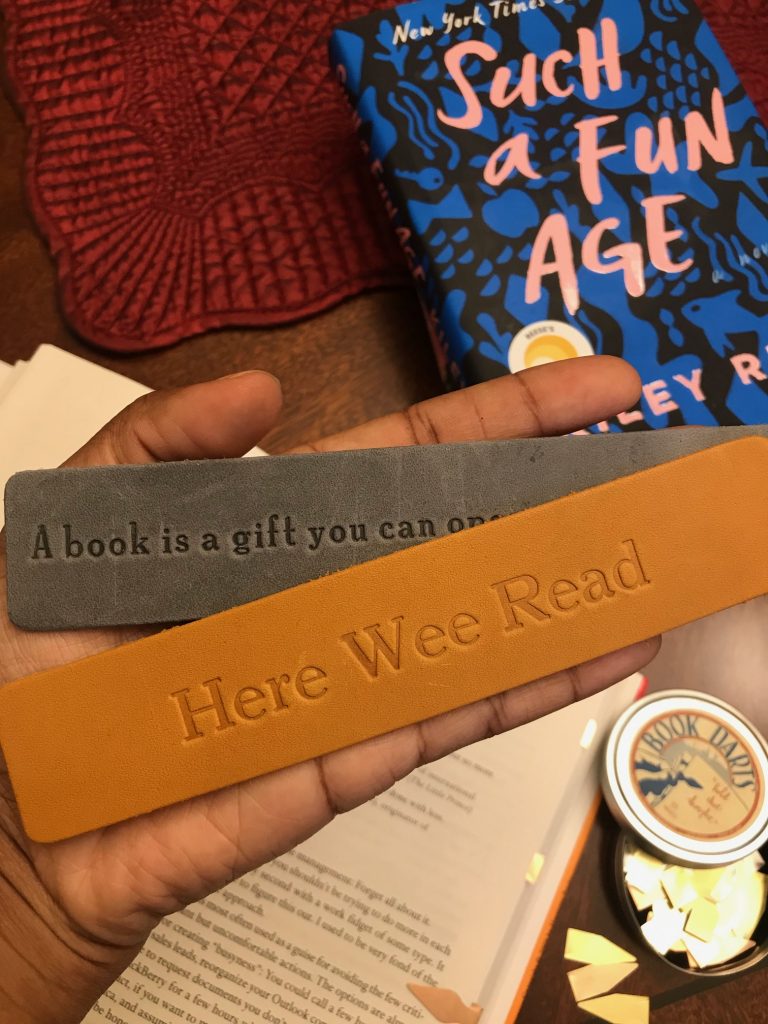 And hey, fellow bookworm, have you heard of our diverse summer reading challenge? Although summer is almost over, you can still use this resource all year round. Happy Reading!
The Giveaway!
Our friends at Ox and Pine are offering two FREE personalized bookmarks to one (1) lucky US based resident! Enter for your chance to win below. Good Luck!Ox and Pine: Two Personalized Leather Bookmarks
Your turn: What are some of your favorite bookworm essentials? Feel free to share in the comments.