Disclaimer: This post is brought to you by our sponsor, "Always Eat After 7 PM". As always, the opinions expressed below are my own.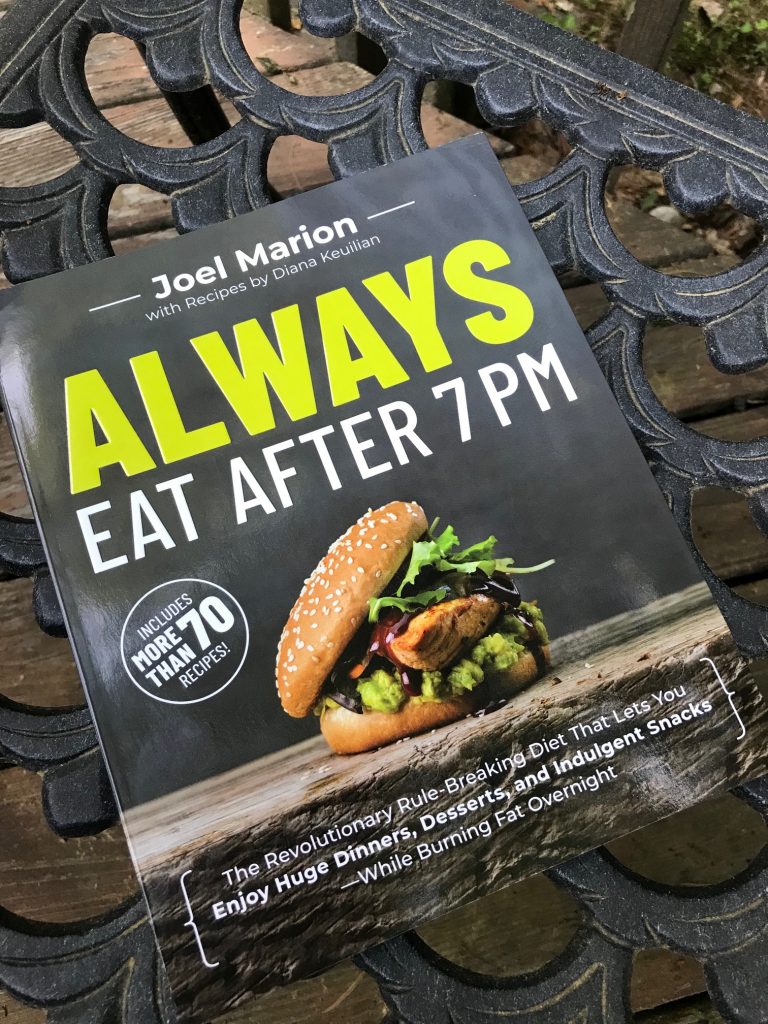 Throughout my life, I've been blessed to have a healthy and stable metabolism which helps keep my body in shape. I also work out regularly at least three to four times per week and eat a well-balanced diet. Although I don't have a goal to shed any excess weight, I would like to tone up my arms, thighs and stomach. That's why when the offer to receive an advanced copy of the book Always Eat After 7 PM by Joel Marion came up, I was so excited! Over the next month, I'll be sharing my experience of the book and program.
The book is divided up into three parts: The Foundation, Burn Fat in Three Easy Phases and Hit the Kitchen. Joel explains his easy-to-follow program which consists of a 14-day Acceleration Phase that helps kick start the program so you can see rapid results in the first 14 days. Next, is the Main Phase that advises you of which nutritional foods to eat followed by the Lifestyle Phase that teaches you how to say goodbye to your shed pounds for good.
Although I never followed any before diets in the past, I do recall hearing about the many fitness myths like "You should never skip breakfast because it's the most important meal of the day" and "Eating food after 7pm makes you fat." I was pleased to hear Joel debunk four of popular myths many of us have been led to believe over the years within the first few pages of the book.
"It's probably been drilled into your head that eating late at night leads to obesity and excess belly fat. Myths like this one are strangely persistent, even though there's little research to back them up."
In addition to toning up my body, I'm excited to read about the list of fat-burning sweet and salty pre-bedtime snacks and learn some new recipes in the easy-to-follow meals plans. I'll post an update soon, so stay tuned!
In the meantime, check out Joe's go-to snacks and recipes here. Learn more about the book and how to purchase here.
About the Author
Joel Marion is a six-time bestselling author, host of the top-ranked inspirational podcast Born to Impact, and the co-founder of BioTrust Nutrition (the largest eCommerce supplement company in the United States). Additionally, his work has been featured in the pages of more than 20 popular national newsstand magazines including Men's Fitness, Woman's Day, Men's Health, Oxygen, Men's Journal, and Clean Eating. He resides with his wife, Lisa, and two daughters in Clearwater Beach, Florida.