Disclaimer: This post is brought to you by our sponsor, "Always Eat After 7 PM". As always, the opinions expressed below are my own.
A few days ago, I introduced you to the book Always Eat After 7pm written by Joel Marion.  You can refer back to my first update post here.

Today, I'm updating you on my first week progress since starting the 14-day Acceleration Phase of Joel's program.

Before I get into my update, let me fill you in on some of my favorite things I learned in the first part of the book:
Regular nut consumption has been shown to boost metabolism by as much as 11 percent and increase fat burning by up to 50 percent.
Almonds, Brazil nuts, cashews, pecans, pistachios and walnuts are great late-night snacks fat burning snacks.
Other foods like cottage cheese, Greek yogurt, hard boiled eggs, grapefruit, blueberries and cherries are also recommended for late-night snacking
The simple 3-minute fat burning morning ritual recommended by Joel – this is my new favorite thing to do in the mornings!
At the start of the second part of the book, Joel lets readers know what to expect during the first phase of his program:

"During this phase, you get to eat a variety of protein choices and many different kinds of veggies. You'll be limiting your calories and carb intake a bit so that your body shifts quickly into fat-burning mode; this is the only phase in which you won't eat Super Carbs. You do get to enjoy berries, cherries, and dark chocolate, though, along with friendly fats, all of which supply energy and help you feel satisfied."

The goal is to focus on getting a certain ratio of macronutrients: protein, carbohydrates, and fat to ensure you're getting enough for fat burning and overall well-being.  Other traditional diets recommend staying under a set calorie threshold each day.

Once you figure out how many grams of each macro you want to aim for you can plan your meals accordingly.  Joel also recommends utilizing the help of apps like My FitnessPal and My Macros+ to help you easily track your macros daily.  It may sound overly complicated, but it's not once you get the hang of it.
I appreciate that there are daily menu and guides with serving sizes listed for both men and women shown in the book.  I found this to be super helpful and made the process feel less intimidating.  I'm also thrilled that many of the foods listed in the daily menus are foods I regularly eat like: grilled chicken breast, grilled lamb chops, and baked salmon.  Win-win!
Since this is was week one of the program, I was allowed to have a breakfast snack, but the goal was to wean myself off of it through the week which I did for three days.

Overall, my body feels wonderful, energized and more alert.  I also managed to lose two pounds even though weight loss is not my ultimate goal.  So far, eating at 7pm seems to be working!
I'll post another update soon, so stay tuned.

In the meantime, get up close and personal with Joel Marion by reading a few interview questions below. Also, you can find my Week 1 update by clicking here.
Q: What inspired you to write the book?
A: After authoring 6 best selling books it was glaringly obvious there were 2 huge misconceptions about dieting that needed to be exposed. The first is that you can't eat late at night or before bed, which science now shows is NOT true. And second, you can't eat large portions that satisfy your natural instinct. This book solves both these problems by providing an evidence-based, enjoyable approach to dieting that can be used by any person to quickly achieve their weight loss goals.
Q: You're a six-time best selling author, what is different about this book compared to your others?
A: Although many of the concepts are similar, the biggest difference is that you don't have to deprive yourself of your favorite foods. You don't have to deal with the burden of eating every few hours. And you don't have to skip the carbs at dinnertime or avoid eating before bed.
 Q: How difficult is the Always Eat After 7 PM plan to follow?
A: It's not. And that's exactly why I wrote the book. While any diet is never truly easy, it can be more enjoyable and much easier to adhere to when you understand how Always Eat After 7pm works because it caters to our bodies natural instincts.
Always Eat After 7 PM: The Revolutionary Rule-Breaking Diet That Lets You Enjoy Huge Dinners, Desserts, and Indulgent Snacks—While Burning Fat Overnight by Joel Marion is now available to purchase.
About the Author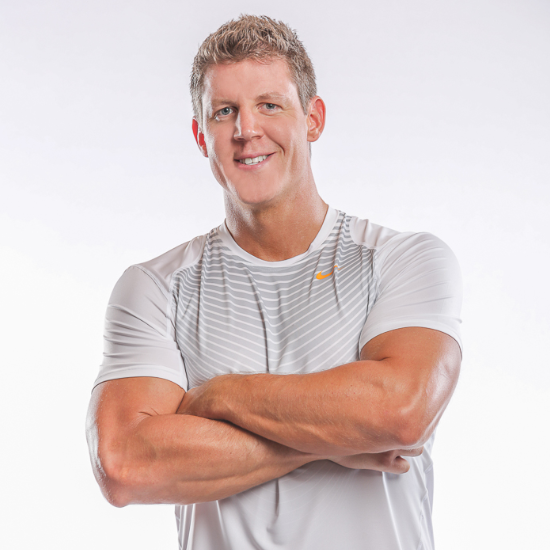 Joel Marion is a six-time bestselling author, host of the top-ranked inspirational podcast Born to Impact, and the co-founder of BioTrust Nutrition (the largest eCommerce supplement company in the United States). Additionally, his work has been featured in the pages of more than 20 popular national newsstand magazines including Men's Fitness, Woman's Day, Men's Health, Oxygen, Men's Journal, and Clean Eating. He resides with his wife, Lisa, and two daughters in Clearwater Beach, Florida.