MADE FOR ME
by Zack Bush, illustrated by Gregorio De Lauretis
Published by Familius
Recommended for ages 3 – 5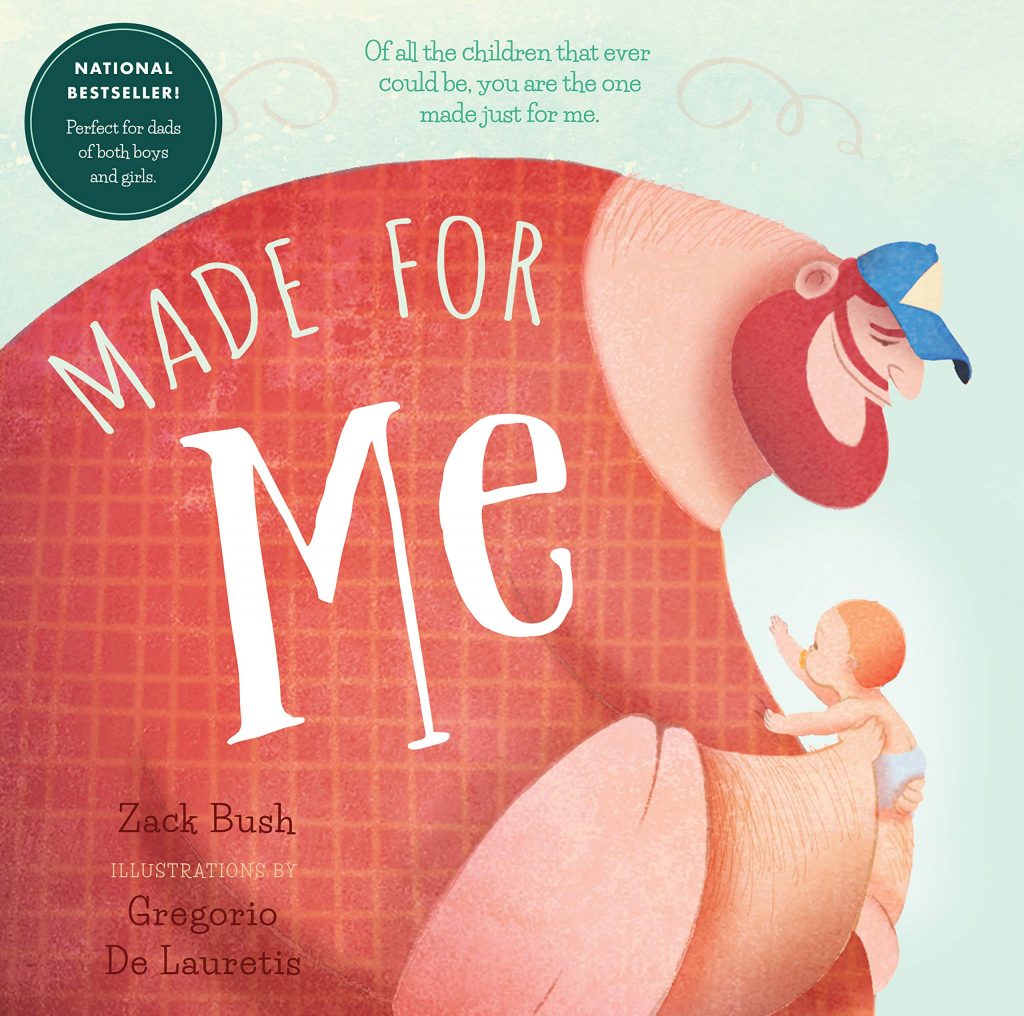 Of all the children that ever could be,
You are the one made just for me.
From a child's first uttered "Dada" to his or her first unsteady steps, nothing can adequately convey the joy and awe of watching the birth and growth of a new child. Now releasing as a board book filled with adorable illustrations and the refrain, "You are the one made just for me," Made for Me is a winning presentation of tender moments that tie a father and his new child together–forever.
This heartwarming story celebrates a father's love for his child. Told in rhyming couplets with darling illustrations to match, this story follows a father from his child's birth through toddlerhood. The repeated phrase "Of all children that ever could be, / you are the one made just for me" allows children to participate and engage in the story while anticipating what will happen next.

Made for Me makes a great gift for new fathers, Father's Day or Grandparent's Day. It beautifully expresses a love for a child in the most endearing way.
Visit Familius to learn more about the book.
Ready for your chance to win a copy?  See the giveaway details listed below.
Father's Day Giveaway!One (1) lucky winner will receive a copy of Made for Me (U.S. addresses), courtesy of Familius!
Made for Me: A Father's Day Giveaway