Disclaimer: This post is brought to you by our sponsor, "Always Eat After 7 PM". As always, the opinions expressed below are my own.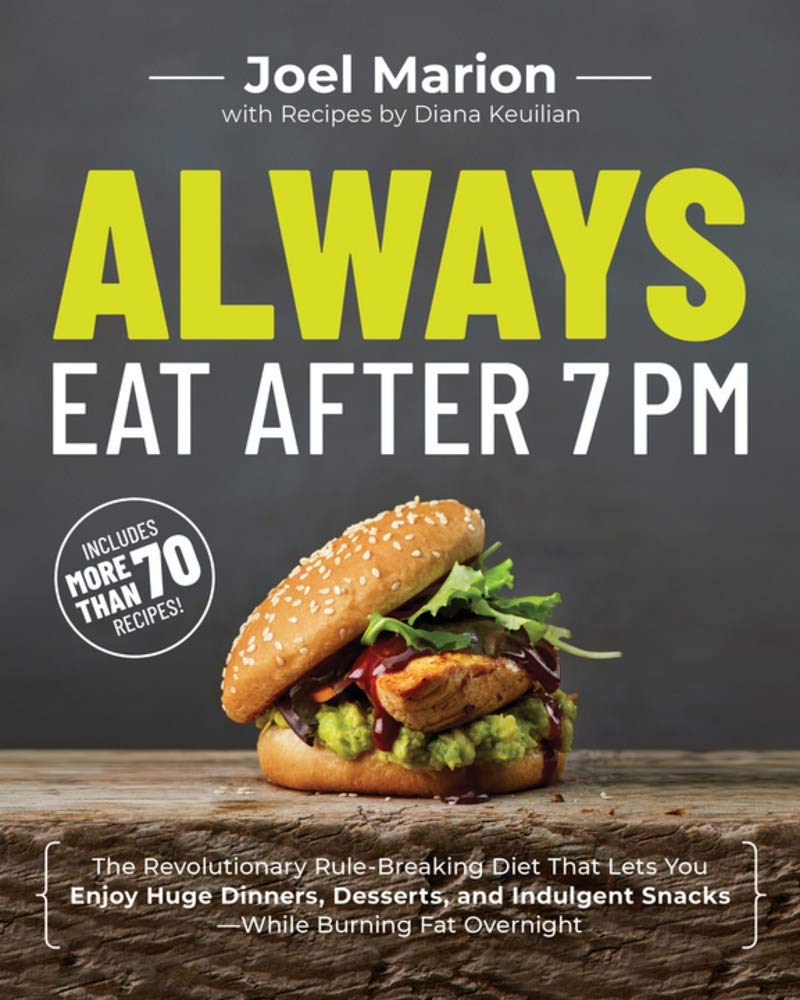 I recently finished reading the book Always Eat After 7pm written by Joel Marion.  It was certainly an informative and engaging read that taught me so much about healthy eating.  By following Joel's straightforward approach, I was able to press the reset button on my entire diet and get serious about toning up my body. One of the best things was trying out some of the recipes from the book like the no-bake salted caramel bars, fruit tarts and the chili loaded baked potatoes…yum!
 In case you're unfamiliar with the book and what it's all about, here is a brief explanation and direct quote taken from the book:

"Always Eat After 7 PM is a three-phase program that teaches you how to lose big by strategically eating big when you are naturally hungriest—in the evening. This may sound too good to be true, but let me assure you it is no gimmick. It's all about making strategic and smart food swaps, and you can still eat your favorite foods."

I'm happy to report I lost a total of four pounds since beginning my fitness journey.  At the start of this program I told you my goal was to tone up certain areas of my body.  What I didn't expect was to lose a few pounds along the way which isn't necessarily a bad thing.  Although I feel and look relatively the same since the start of this program, I do notice I have slightly more energy in the mornings which lasts throughout my day until bedtime.

Here are a few additional highlights from the book I'd like to share:
Protein is the most fat-loss-friendly food because it burns more calories while being digested than any other macronutrient.
The biggest challenge people face when following any type of diet is getting adequate amounts from whole foods each day to reap these benefits. This is when protein powder comes in handy and can help you further accelerate your fat loss.
Probiotics are friendly, living microbes in the gut that help us stay healthy.  You carry about four pounds of microbes (bacteria, yeasts, fungi, and so forth) in your gut—that's about 100 trillion microbes.
The recipes, the meal plan, and lots of scientific backup in this book make it easy to follow along and enjoy.  Joel also provides you with of motivation to keep going after you complete the program so you can maintain your weight.
I'll post my final update soon, so stay tuned!

In the meantime, check out my two previous posts from the first two weeks here:

Week 1 Update
Week 2 Update

Always Eat After 7 PM: The Revolutionary Rule-Breaking Diet That Lets You Enjoy Huge Dinners, Desserts, and Indulgent Snacks—While Burning Fat Overnight by Joel Marion is now available to purchase here.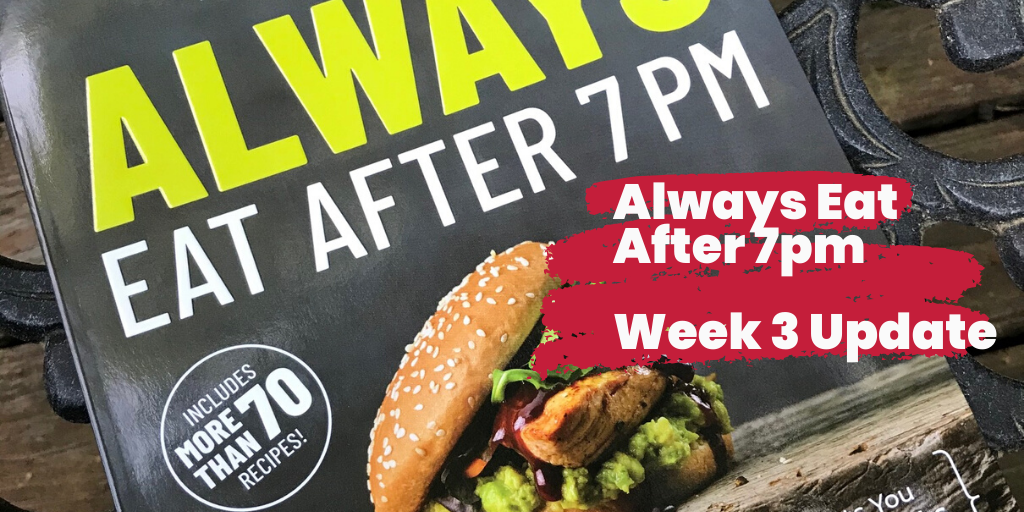 About the Author
Joel Marion is a six-time bestselling author, host of the top-ranked inspirational podcast Born to Impact, and the cofounder of BioTrust Nutrition (the largest eCommerce supplement company in the United States). Additionally, his work has been featured in the pages of more than 20 popular national newsstand magazines including Men's Fitness, Woman's Day, Men's Health, Oxygen, Men's Journal, and Clean Eating. He resides with his wife, Lisa, and two daughters in Clearwater Beach, Florida.