Disclaimer: This post is sponsored by The Harlem Globetrotters and US Family Guide who provided us with tickets to the show.  We appreciate their support that allows us to share information about events we think your family may enjoy.  As always, all opinions expressed are my own.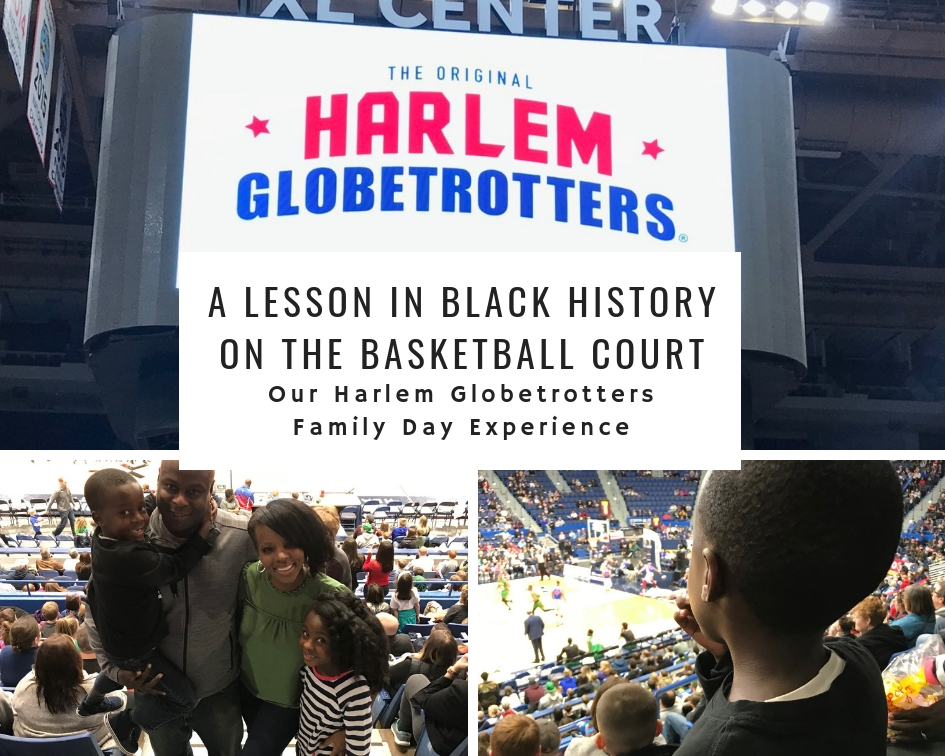 This Black History Month we had the pleasure of attending a Harlem Globetrotters basketball game. We had an awesome family day at The XL Center in Hartford, CT watching The Harlem Globetrotters take on the exhibition team, The Washington Generals.
The Harlem Globetrotters have been a staple of family entertainment throughout the country since 1926. Their creativity and genuine showmanship have excited generations of fans and created a lasting impact on American sports culture.  If you're looking to spend some quality time together as a family and be entertained, attending a Harlem Globetrotters game (at least once in your lifetime) is a must!
This was our family's first time going to one of their games and we thoroughly enjoyed it.  The tricks, the comedy, the dancing, the music – they really put on an amazing show.  My favorite part of the game was the slow motion re-enactment that involved the entire audience and players.  It really looked like everything was happening in slow motion – so cool!  The kids favorite part was watching "Hot Shot" standing on top of the basketball hoop and watching "Hammer" perform the song "Let It Go" from the movie Frozen.  So many memorable moments!
In addition to enjoying the game, we also used our family outing as a Black history lesson.  We talked to the kids about the history of the team from the 1920's to present day.  Since the Globetrotters are an all Black team, we also mentioned some of the racism the team faced over the years due to segregation laws.
Overall, a great time was had by all of us.  The Globetrotters proved they are not only wonderful basketball players, but excellent entertainers too!  Their comedy is fun an family-friendly and they are crazy talented too!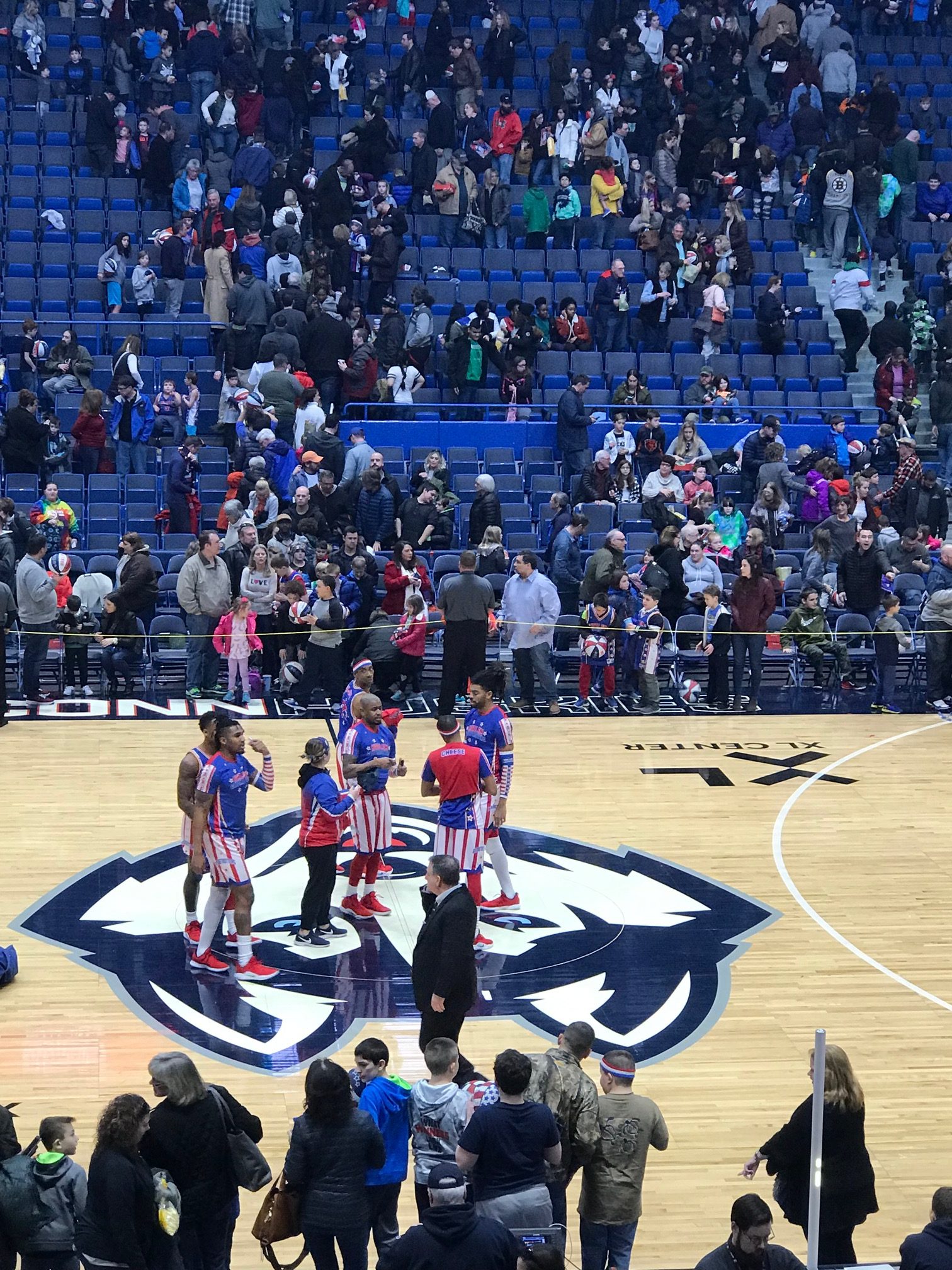 For the latest news and information about the Harlem Globetrotters, visit the Globetrotters' official Web site: www.harlemglobetrotters.com and follow them on Twitter @Globies.
Your turn: Has your family ever been to a Harlem Globetrotters basketball game?  Feel free to share in the comments.