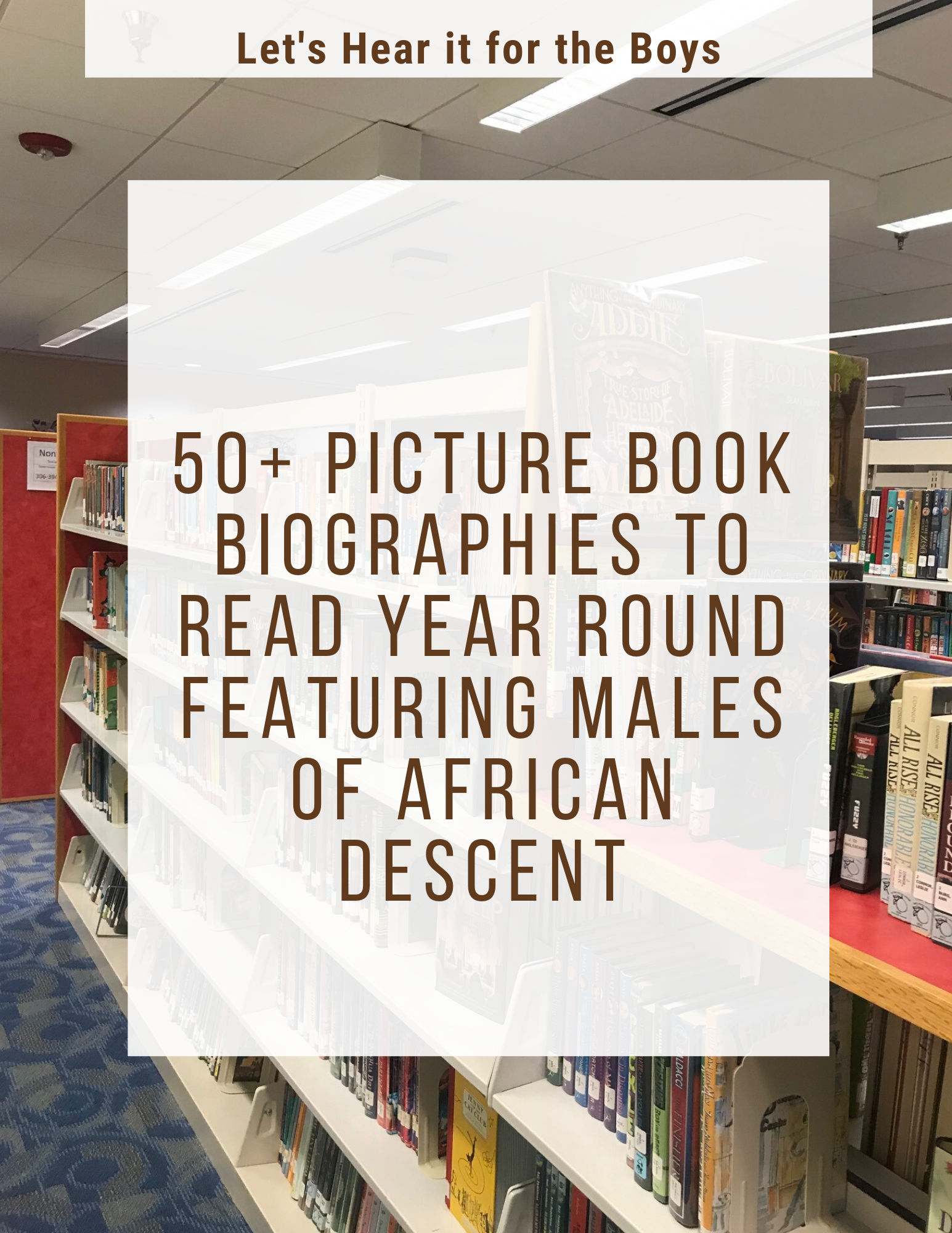 This round-up of picture books highlights prominent and a few lesser-known male leaders of African descent.  Each male featured has a distinct story and legacy, but they all share some commonalities: poise and confidence that no doubt added to their iconic statuses. I hope you'll enjoy this list and explore each story to witness their perseverance through oppression and their determination through struggle.  These books are great to read during Black History Month or anytime of the year.
Happy Reading!
Art Tatum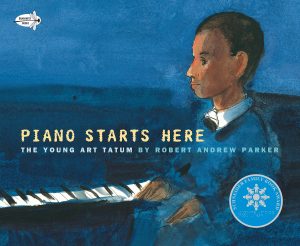 Art Tatum, an African American pianist, and one of the greatest jazz pianists of all time, was born in 1909, in Toledo, Ohio.  Did you know he was blind in one eye and visually impaired in the other?  He was an amazing child prodigy with perfect pitch who learned to play the piano by ear.
Arturo Schomburg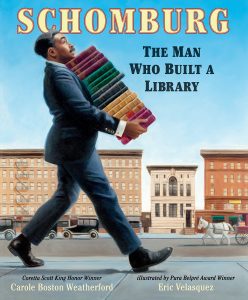 Arthur Schomburg was a Puerto Rican historian, writer, and activist in the United States who researched and raised awareness of the great contributions that Afro-Latin Americans and African-Americans have made to society.
Barack Obama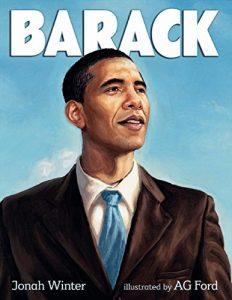 Barack Hussein Obama is an American attorney and politician who served as the 44th president of the United States from 2009 to 2017.
Bass Reeves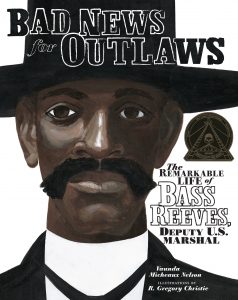 Bass Reeves was the first Black deputy U.S. marshal west of the Mississippi River. He worked mostly in Arkansas and the Oklahoma Territory.  During his long career, he was credited with arresting more than 3,000 felons. He shot and killed 14 outlaws in self-defense.
Bob Marley

Bob Marley was a powerful musician and messenger; a poet and prophet of reggae culture. His music echoed from Jamaica all the way across the globe, spreading his heartfelt message of peace, love, and equality to everyone who heard his songs.
Carter G. Woodson

Carter G. Woodson is known as The "Father" of Black History.  He dedicated his life to educating African Americans about the achievements and contributions of their ancestors.
Charles Albert Tindley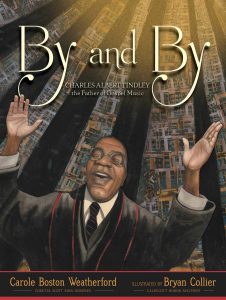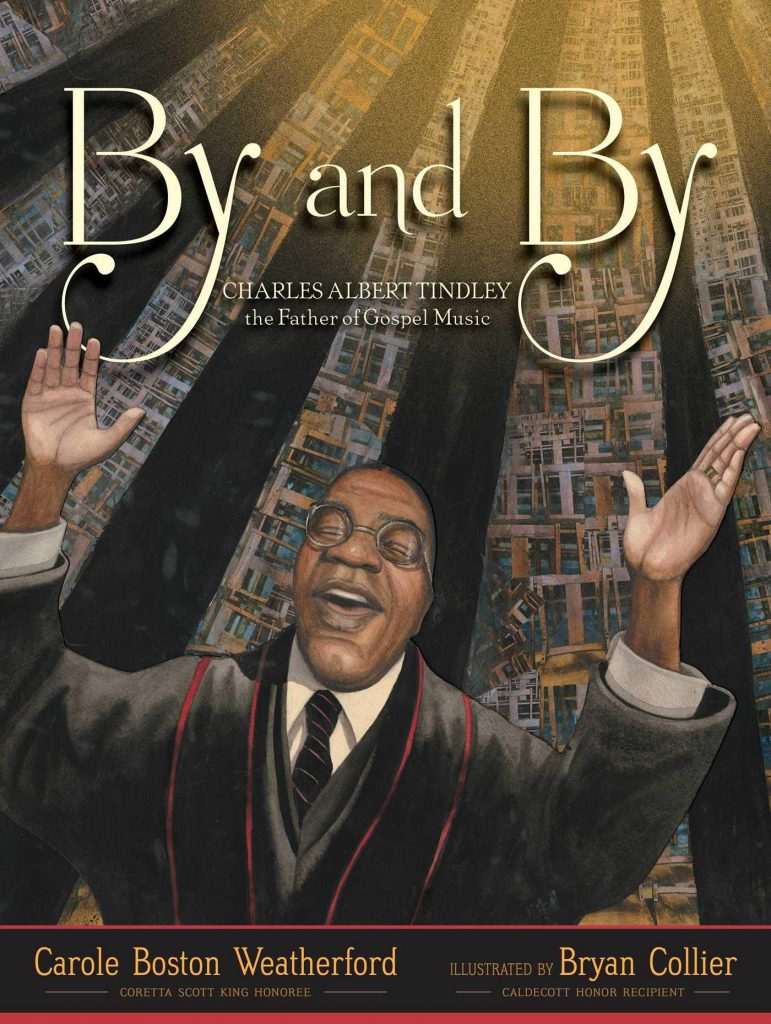 Known as The Founding Father of American Gospel music, Charles Albert Tindley was born in 1851 in Berlin, Maryland. His father was enslaved, but his mother was born free.  Tindley wrote over 40 hymns in his lifetime. His "I'll Overcome Some Day" was the basis for the American Civil Rights anthem "We Shall Overcome," popularized in the 1960's. Other songs he wrote include: "Stand By Me", "I Know the Lord Will Make a Way", and "The Storm Is Passing Over" among others.
Charles White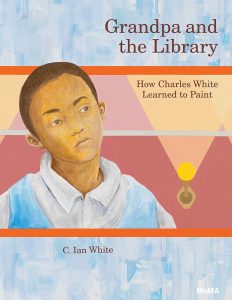 Born in Chicago in 1918, Charles W. White was one of America's most renowned and recognized African-American & Social Realist artists.
Charlie Sifford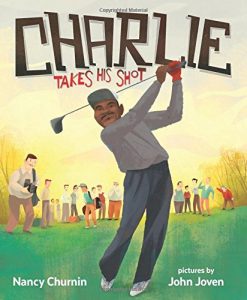 Charles Luther Sifford was a professional golfer who was the first African American to play on the PGA Tour.
Claude Mason Steele

Claude Mason Steele is an American social psychologist.  He is best known for his work on stereotype threat and its application to minority student academic performance.
Clive Campbell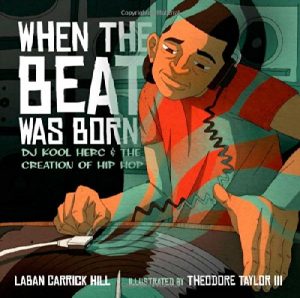 Born in 1955 in Kingston, Jamaica, Clive Campbell is known as "The Father of Hip Hop".
Cornelius Washington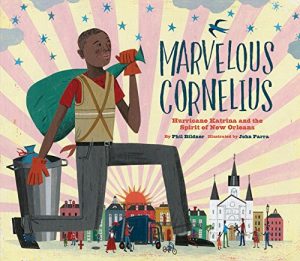 Cornelius Washington was a veteran French Quarter sanitation worker who became famous following Hurricane Katrina in New Orleans, Louisiana.
David Drake

David Drake, also known as Dave the Potter, was an American potter who lived in Edgefield, South Carolina. Dave produced over 100 alkaline-glazed stoneware jugs between the 1820s and the 1860s.
Dizzy Gillespie (John Birks "Dizzy" Gillespie)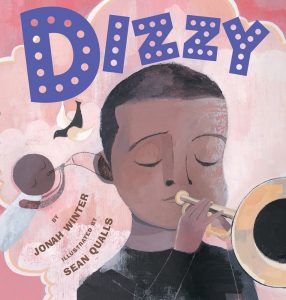 John Birks "Dizzy" Gillespie was an American jazz trumpeter, bandleader, composer, and singer. Some call him one of the greatest jazz trumpeters of all times.
Ernie Barnes

Ernie Barnes was an African-American painter, well known for his unique style of elongation and movement. He was also a professional football player, actor and author.  Did you know his popular paintings were featured in the sitcom Good Times?
Frederick Douglass

Famed 19th-century author and orator Frederick Douglass was an eminent human rights leader in the anti-slavery movement and the first African-American citizen to hold a high U.S. government rank.
George Crum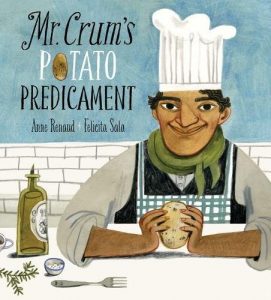 Meet George Crum, inventor of potato chips!
George Fletcher

George Fletcher was the first African American to compete for a world championship in bronco riding at the 1911 Pendleton Roundup.
George Moses Horton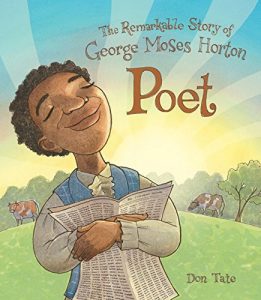 George Moses Horton was an African-American poet from North Carolina, the first to be published in the Southern United States. His book The Hope of Liberty was published in 1829 while he was still enslaved.
Gordon Parks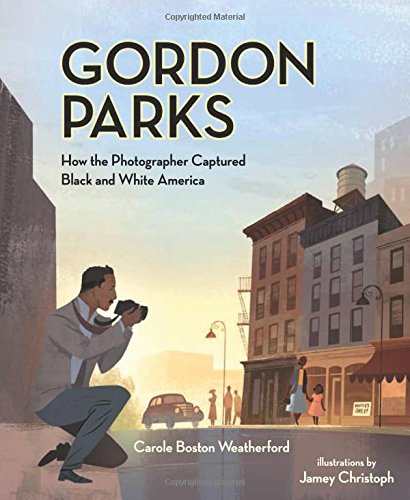 A man of many talents, Gordon Parks is most famous for being the first Black director in Hollywood.
Henry Brown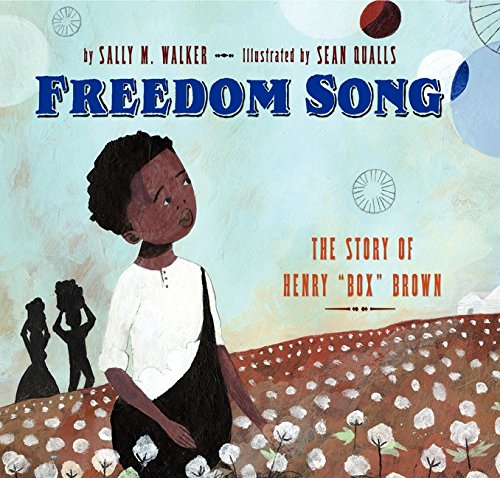 Henry "Box" Brown was an enslaved man who shipped himself to freedom in a wooden box.
Horace Pippin

Horace Pippin was a self-taught African-American painter.
Howard Thurman

Howard Washington Thurman was a Black author, philosopher, theologian, educator, and civil rights leader.
Jacob Lawrence

Jacob Lawrence was one of the most important artists of the 20th century, widely renowned for his modernist depictions of everyday life as well as epic narratives of African American history and historical figures.
Jackie Robinson

Jackie Robinson broke boundaries as the first African American player in Major League Baseball. But long before Jackie changed the world in a Dodger uniform, he did it in an army uniform.
James Madison Hemings

Madison Hemings, born James Madison Hemings, was the son of the mixed-race enslaved Sally Hemings. He was the third of her four children— fathered by her master, President Thomas Jefferson.
James Van Der Zee

James Van Der Zee was an African-American photographer known for his distinctive portraits from the Harlem Renaissance.
Jean-Michel Basquiat

Jean-Michel Basquiat and his unique, collage-style paintings rocketed to fame in the 1980s as a cultural phenomenon unlike anything the art world had ever seen.
Jimmy "Wink" Winkfield

Born into an African American sharecropping family in 1880s Kentucky, Jimmy Winkfield grew up loving horses. He later went on to become the last Black jockey to win the Kentucky Derby.
John Coltrane

John William Coltrane was an American jazz saxophonist and composer.
John Lewis

John Roy Lynch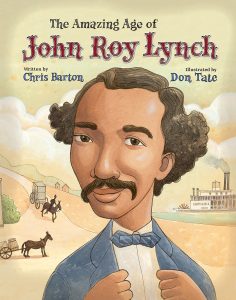 John Roy Lynch was the first African American Speaker of the House in Mississippi. He was also one of the first African American members of the U.S House of Representatives during Reconstruction, the period in United States history after the Civil War.
Langston Hughes

James Langston Hughes was an American poet, social activist, novelist, playwright, and columnist from Joplin, Missouri.
Lonnie Johnson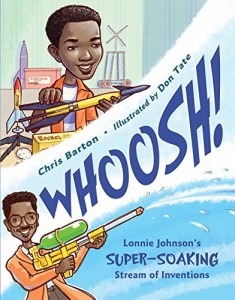 Meet the inventor of the Super Soaker Water Gun!
Malcolm X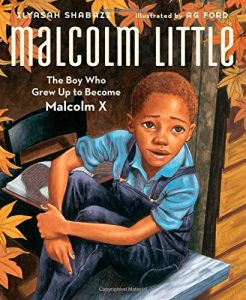 Malcolm X was an American Muslim minister and human rights activist.
Martin Luther King Jr.

Dr. Martin Luther King Jr. was an American Baptist minister and activist during  the Civil Rights Movement.
Michael Jordan

Regarded by most as the NBA's greatest all-time player, Michael Jordan won six titles with the Chicago Bulls.
Muhammad Ali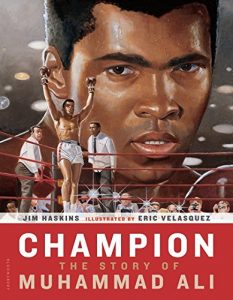 Muhammad Ali was an American professional boxer, activist, and philanthropist. Nicknamed "The Greatest", he is widely regarded as one of the most significant and celebrated sports figures of the 20th century and one of the greatest boxers of all time.
Neil deGrasse Tyson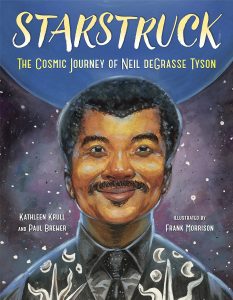 Neil deGrasse Tyson, is an American astrophysicist whose work has inspired a generation of young scientists and astronomers to reach for the stars!
Nelson Mandela

Born on July 18, 1918 Nelson Mandela is best known for promoting messages of forgiveness, peace and equality.
Paul Laurence Dunbar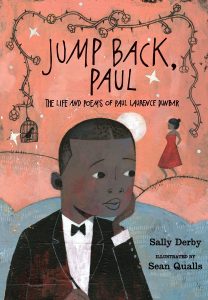 Born on June 27, 1872, Paul Laurence Dunbar was one of the first African American poets to gain national recognition.
Paul Robeson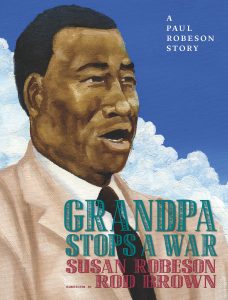 Paul Leroy Robeson was an American bass baritone concert artist and stage and film actor who became famous both for his cultural accomplishments and for his political activism.
Ray Charles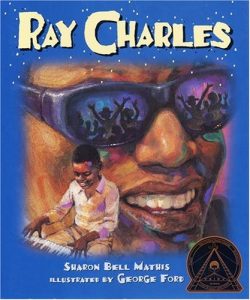 Ray Charles Robinson, known professionally as Ray Charles, was an American singer, songwriter, musician, and composer.
Richard Wright

Pioneering African-American writer Richard Wright is best known for the classic texts Black Boy and Native Son.
Romare Bearden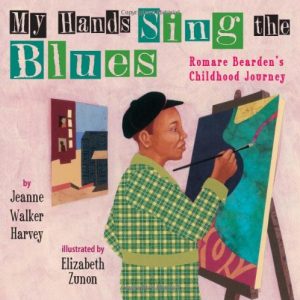 Romare Bearden was a visual artist who utilized painting, cartoons, and collage to depict African-American life.
Thurgood Marshall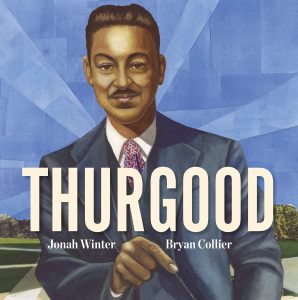 Thurgood Marshall was an American lawyer, serving as Associate Justice of the Supreme Court of the United States from October 1967 until October 1991. He was the Court's 96th justice and its first African-American justice.
Vivien Thomas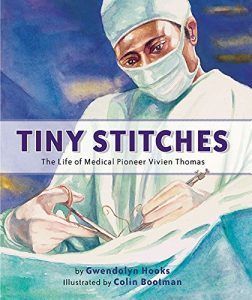 Overcoming racism and resistance from his colleagues, Vivien ushered in a new era of medicine—children's heart surgery. This book is the compelling story of this incredible pioneer in medicine.
Wendell O. Scott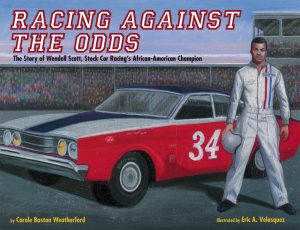 Wendell Oliver Scott was the first African American race car driver to win a race in what would now be considered part of the Sprint Cup Series.
William "Doc" Key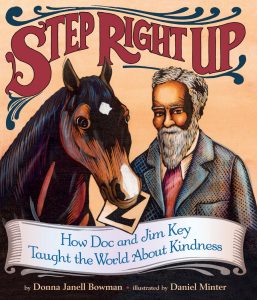 William "Doc" Key, a formerly enslaved man and self-taught veterinarian believed in treating animals with kindness, patience, and his own homemade remedies.
William "Bill" Lewis

William "Bill" Lewis was an enslaved man who earned enough money being a blacksmith and set a daring plan in motion: to free his family.
William J. Powell

William J. Powell was an American businessman, entrepreneur, and pioneering golf course owner who designed the Clearview Golf Club, the first integrated golf course, as well as the first to cater to African-American golfers.
Your turn: Did you learn about someone or something new after reading this post?  What other books would you add to this list?  Feel free to share in the comments.