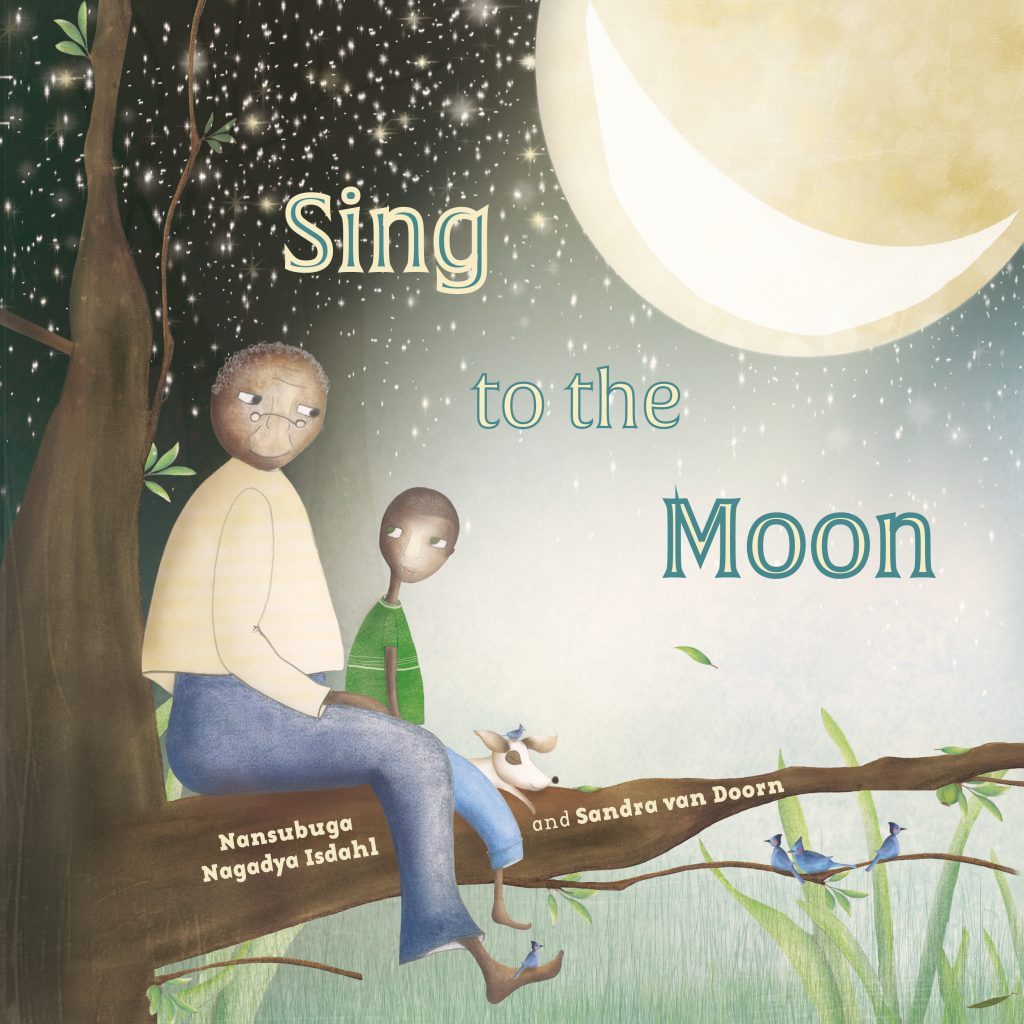 In partnership with Lantana Publising, this summer I revealed the cover of the picture book Sing to the Moon written by Nansubuga Nagadya Isdahl.  Now I'm excited to partner with them again and join the blog tour for this beautiful book.  You may be already be familiar with the dynamic author and illustrator duo of this book.  They also created the equally beautiful book Sleep Well, Siba and Saba.
Sing to the Moon features a little boy from Uganda who likes to dream big.  This story was inspired by the rainy days the author spent with her family in Uganda during the rainy season. It's a beautifully written and illustrated story that shows the precious bond between a grandfather and grandson.
Available for Sale: October 1, 2018
Age Range: 4 – 8
Grade Level: PreK – 2
Synopsis
For one little Ugandan boy, no wish is too big. First he dreams of reaching the stars and then of riding a supernova straight to Mars. But on a rainy day at his grandfather's house, he is brought down to earth with a bump. Do adventures only happen in galaxies far away or can he find magic a little closer to home? A touching story of a grandfather's love for his grandson and the quiet pleasures of a rainy day.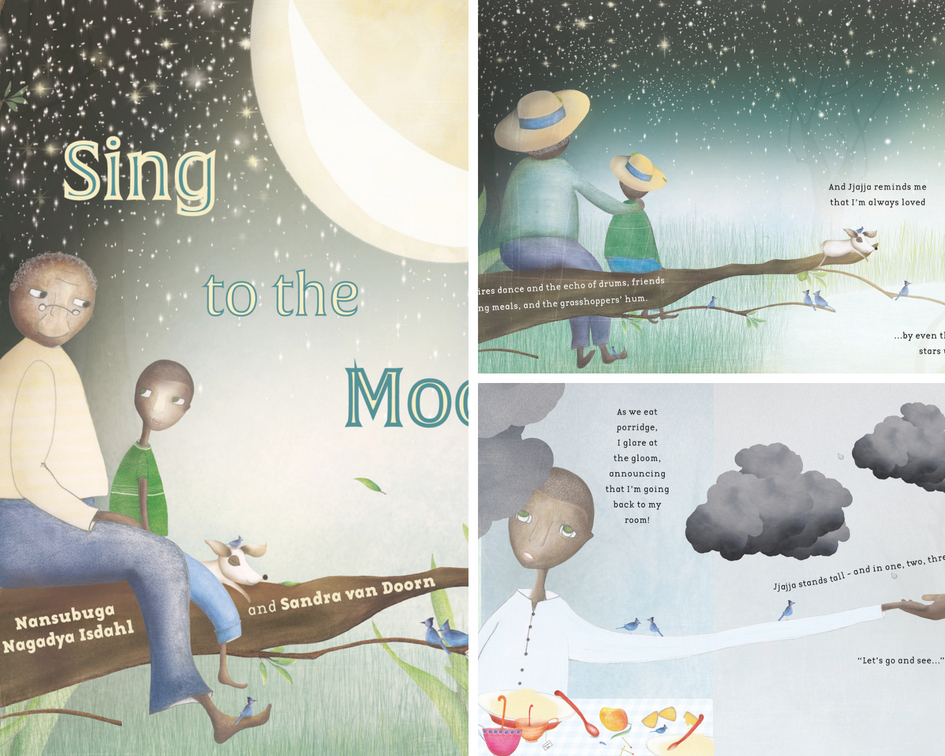 About the Author
Nansubuga Nagadya Isdahl was born to Ugandan parents in Cambridge, MA, USA. For over ten years, Nansubuga has worked in international development in East and Southern Africa. In her current role as a technical writer and editor, she produces a range of written work for international organizations such as the UN and the World Bank. Having lived in seven countries across three continents, creative writing has always been her way to re-connect with her cultural heritage. Sleep Well, Siba and Saba is her first children's book.
About the Illustrator
Sandra van Doorn was born in a small medieval town in France and now lives in Australia. She attended art classes at Emily Carr University in Vancouver before embarking on her career as a children's illustrator. You can find out more about her work at www.sandravandoorn.com.
The Giveaway!
One (1) winner will receive a copy of Sing to the Moon.  Enter to win using the entry form below.  Good Luck!
Sing to the Moon Book Giveaway