Sisters and Champions: The True Story of Venus and Serena Williams by Howard Bryant, illustrated by Floyd Cooper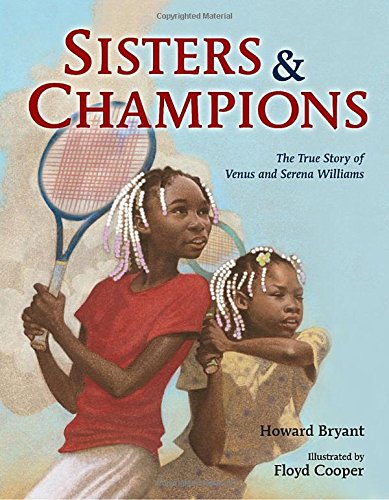 Synopsis
Everyone knows the names Venus & Serena Williams. They've become synonymous with championships, hard work, and with shaking up the tennis world. This inspirational true story, written by award-winning sports journalist, Howard Bryant, and brought to beautiful life by Coretta Scott Kind Award and Honor winner, Floyd Cooper, details the sisters' journey from a barely-there tennis court in Compton, CA, to Olympic gold medals and becoming the #1 ranked women in the sport of tennis. Here is a worthy ode to Venus and Serena Williams, the incredible sister duo who will go down in history as two of the greatest athletes of all time.

Reflection
Every time I read this book it moves me to tears. Not because it's a sad story, because it fills my heart with so much joy and inspires me to keep on pushing and grinding despite any odds, haters or obstacles I may face.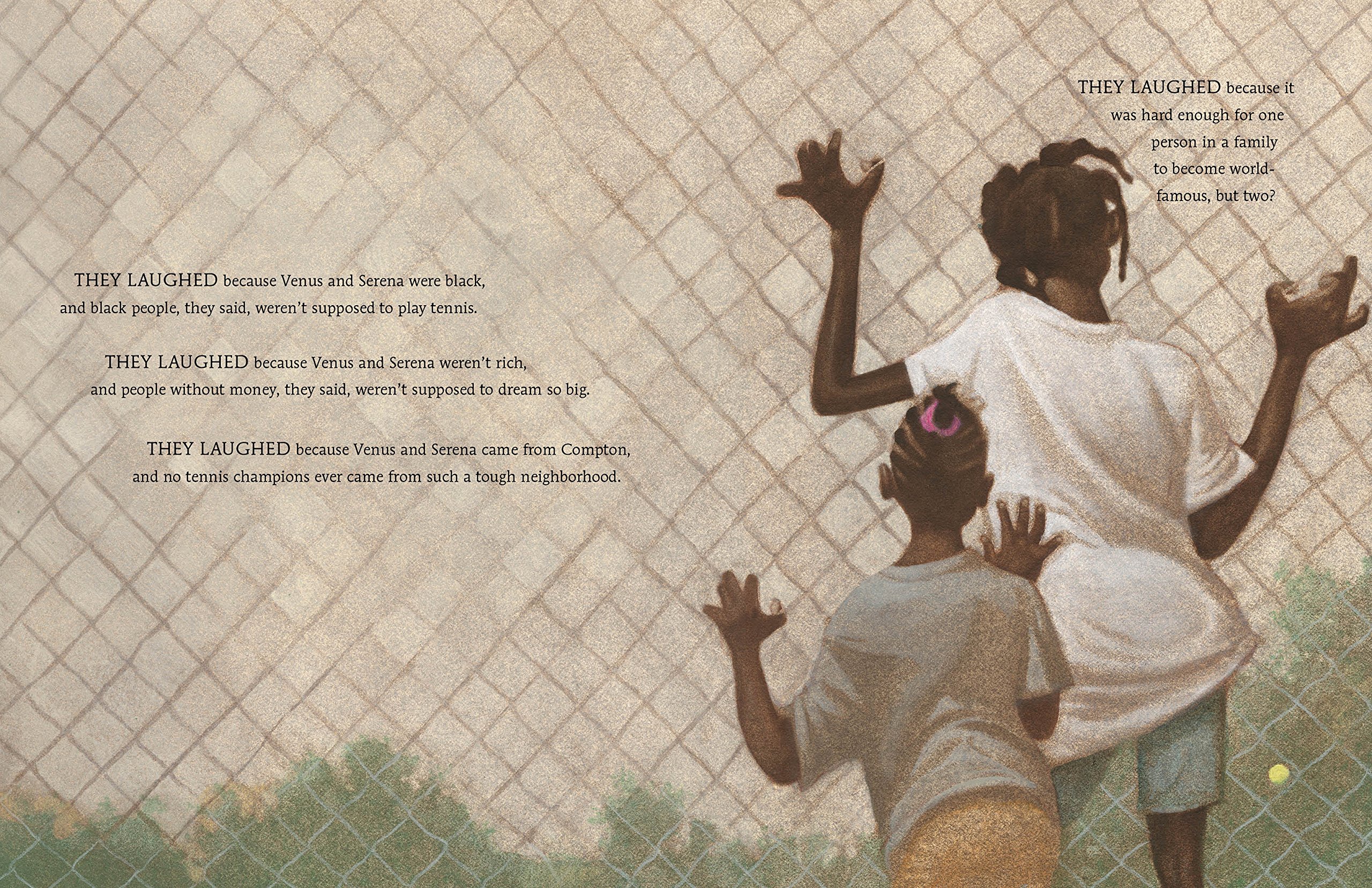 Venus and Serena's tennis careers began before they could even hold a racquet properly at the tender age of 3. Their father, Richard Williams a former sharecropper from Louisiana, knew from the day he put tennis racquets in their hands they would be known as the greatest tennis duo in the world. Others laughed whenever Richard would talk about it.
Sisters and Champions gives you an inside glimpse into the lives of tennis legends Venus and Serena Williams. You learn about some challenges they overcame (like racism and health issues) and their many impressive victories.  Floyd Cooper's vivid and gorgeous illustrations really complement the story so well.
I love how the girls' parents took a gamble by putting everything they had on making tennis stars out of their daughters. All of their hard work and dedication eventually paid off…big time! In February 2002, Venus was ranked number one in the world. Six months later, it was Serena's turn to be number one. It is the only time in history two siblings were ranked first and second in the world.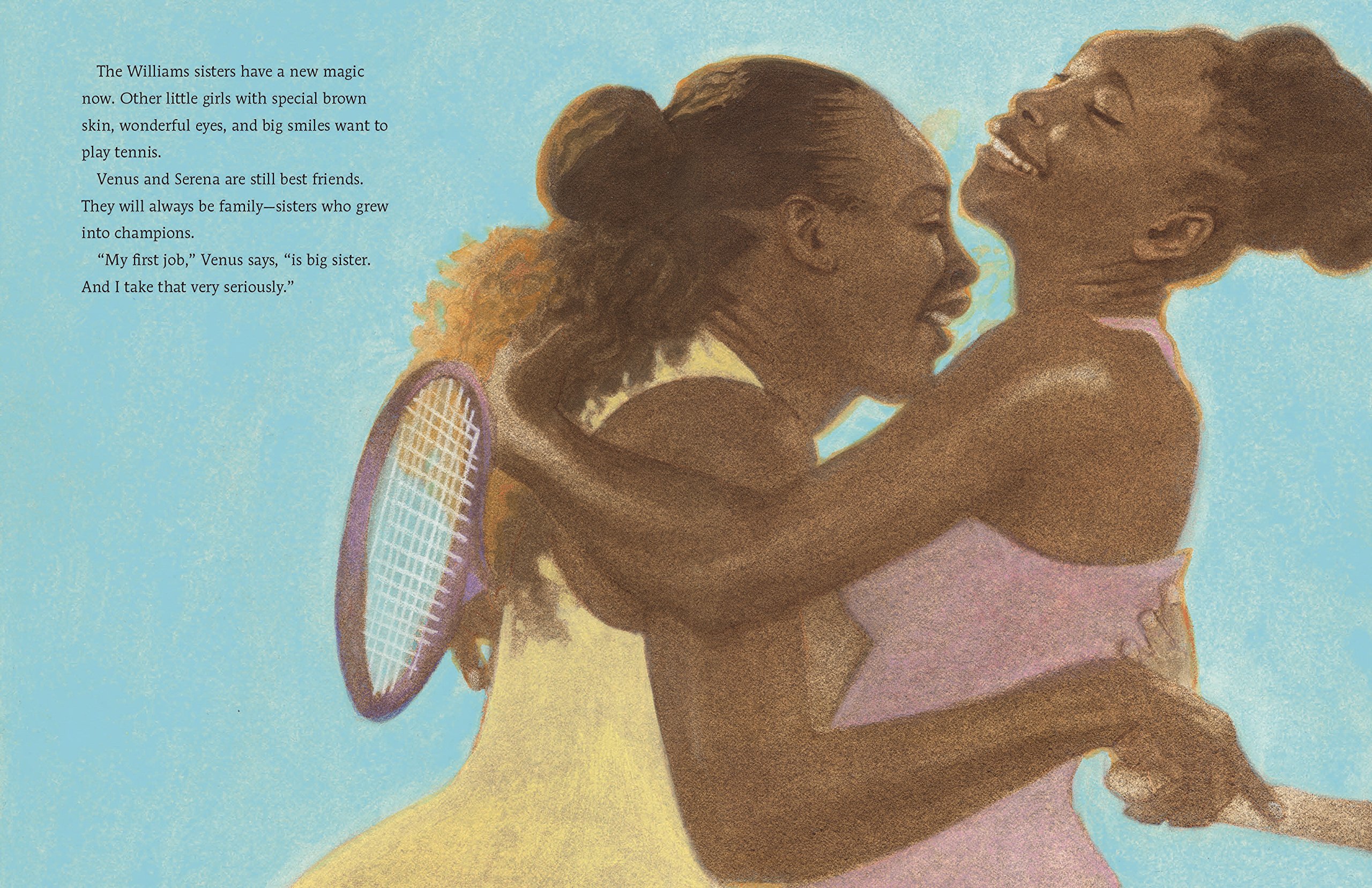 Check this one out if you want to read about Venus and Serena's story, if you need a dose of inspiration, or if you have any aspiring little tennis players in your life. Makes a nice addition to any home or school library. Now available wherever books are sold. Recommended for ages 4-8 and up.
"It's not about winning today, it's about winning tomorrow. You're building your game." -Richard Williams