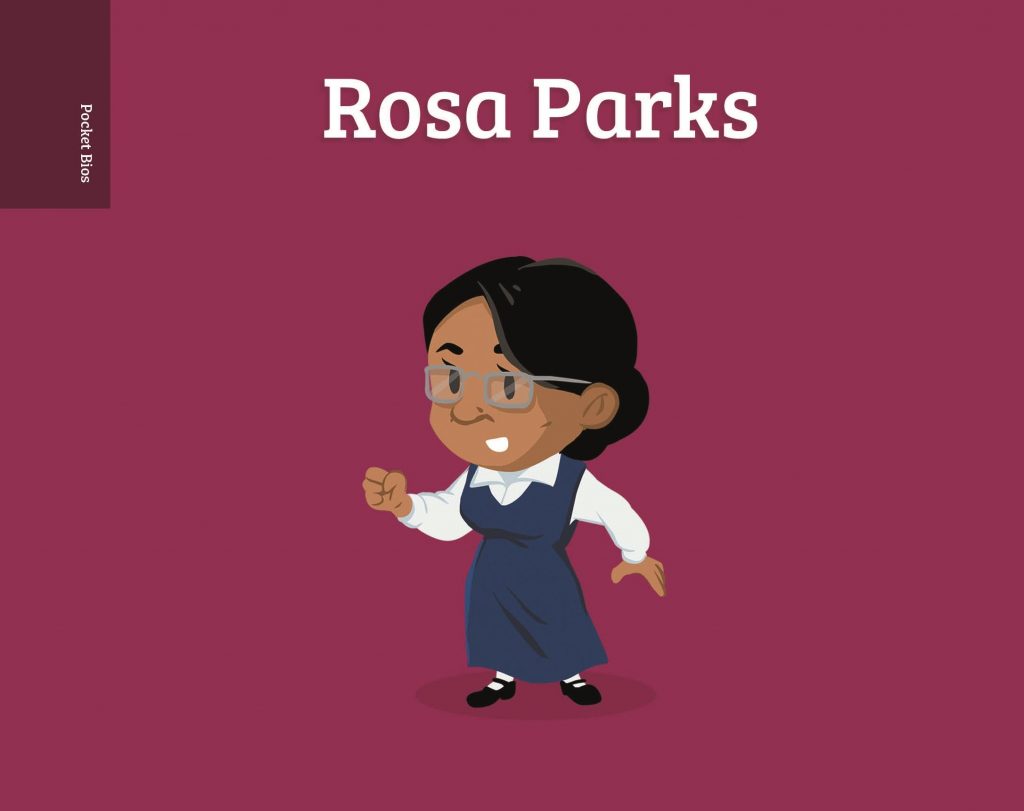 Have you heard about pocket bios yet?  They are adorable pocket-sized picture book biographies that are full of personality.  Each book introduces readers to fascinating figures from history with simple storytelling and cheerful illustrations. Titles include men and women from history, exploration, the sciences, the arts, the ancient world, and more.
Written and illustrated by Al Berenger, some pocket-bio books are currently due to be released in July 2018, October 2018 and early 2019.  The books are recommended for children ages 4-7.
Here's a list of the famous historical figures who I know pocket-bios are either written for or are being worked on:
Martin Luther King, Jr.
Christopher Columbus
Blackbeard
Rosa ParksMarie Curie
Abraham Lincoln
Nelson Mandela
Anne Frank
Coco Chanel
Al Capone
Charlie Chaplin
Neil Armstrong
Albert Einstein
Isaac Newton
Frida Kahlo
Muhammad Ali
Marie Antoinette
Cleopatra
Pocahontas
Vincent van Gogh
Gandhi
Buddha
We're looking forward to checking these out when they are released.  I'm so curious to see if they truly are small enough to fit inside of a pocket!
Your turn: Which historical figures would you like to see written about in a pocket-bio?  Feel free to share in the comments.