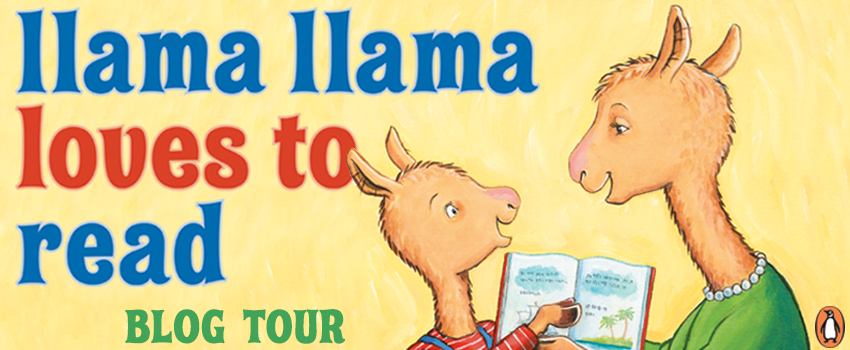 Disclaimer: I was provided a complimentary copy of this book from the publisher as part of the Llama Llama blog tour.  As always, all opinions expressed are my own.

Llama Llama Loves to Read by Anna Dewdney, illustrated by Reed Duncan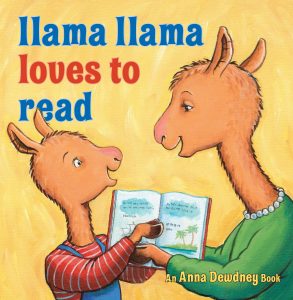 Publisher: Viking Books for Young Readers
Format: Hardcover
Pages: 40
Age Range: 3 – 5
Grade Level: Preschool – Kindergarten
Synopsis
Anna Dewdney's Bestselling Llama Llama series continues with Llama learning to read!
Llama Llama learns at school. 
Counting, writing, reading, rules. 
Friends and school — there's nothing better. 
Llama learning all the letters!
Anna Dewdney's beloved Llama Llama is growing up and learning to read! Throughout the school day,the teacher helps Llama Llama and the other children practice their letters, shows word cards, reads stories, and brings them to the library where they can all choose a favorite book. By the end of the day, Llama Llama is recognizing words and can't wait to show Mama Llama that he's becoming a reader!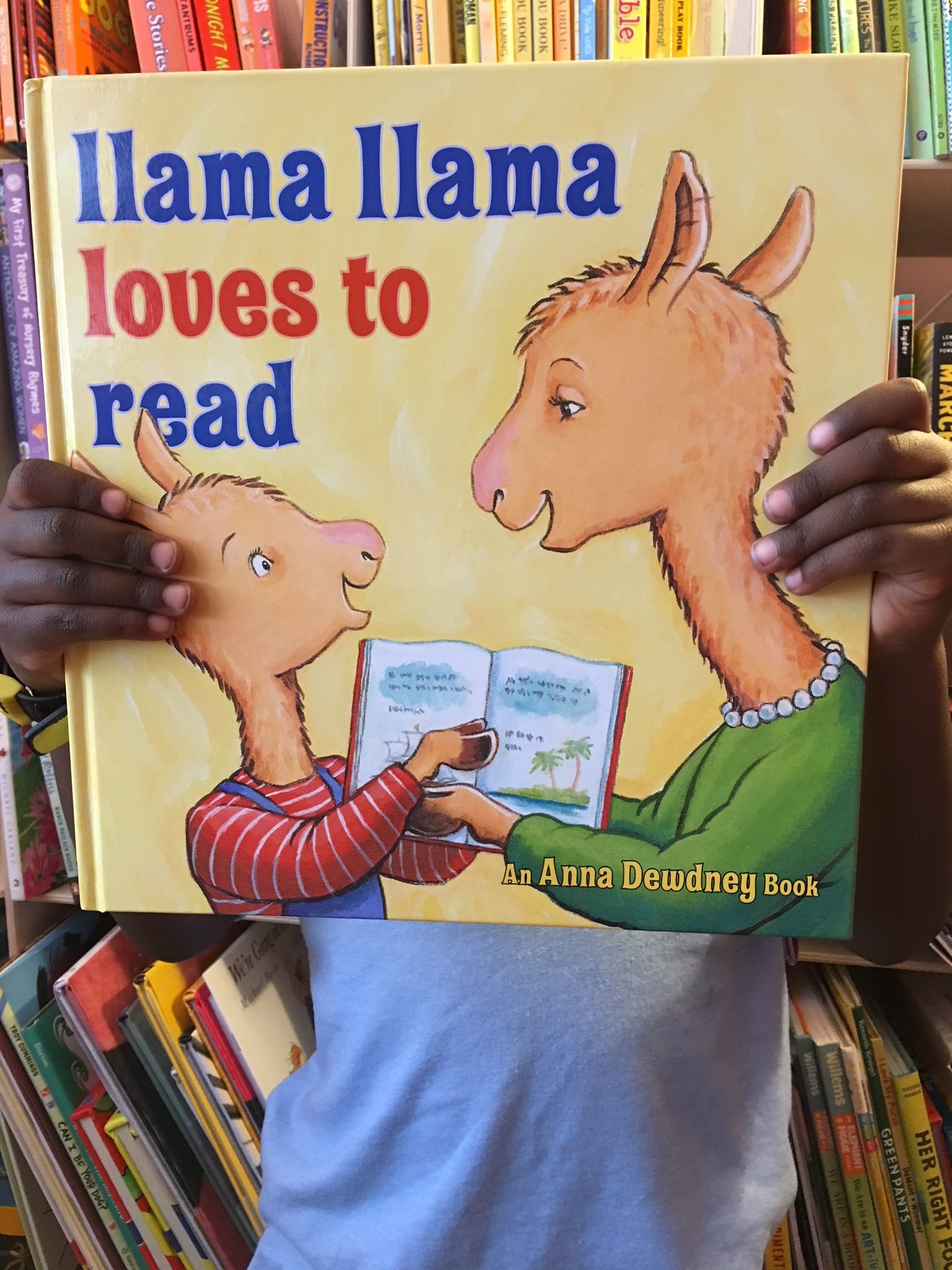 Reflection
It was a sad day for book lovers of all ages when the inspiring author of the beloved Llama Llama series, Anna Dewdney, passed away nearly two years ago from brain cancer. Anna was a champion of children's literacy and learning who was probably best known for her Llama Llama series.  Llama Llama books are centered around a precocious young Llama navigating his way through childhood.  Undoubtedly, that series has touched many lives and helped put countless kids to sleep over the years. Thankfully Llama Llama's story is not quite over yet.
Of course it goes without saying, I love the overall concept behind this book – literacy and reading.  Just like all of the of the other Llama Llama books we've read, Llama Llama Loves to Read has a relevant theme, lilting rhythms, and great illustrations.  This book is sure to inspire a love of reading in every preschool and kindergarten mind that is blessed to hear/read the rhythmic story about Llama's reading adventure.
In true Anna Dewdney style, this book is written in fun, catchy rhymes.  It starts with a simple life problem and proceeds to solve it, with lessons learned along the way.  In this book, Llama Llama is faced with the problem of not being able to read some harder words.  He learns to do his best and take his time to sound words out.  In the end, he's so proud of his newfound reading skills and can't wait to tell his mother all about it.
My kids and I are so happy Anna Dewdney and Llama Llama will continue to live on through this book and the remaining ones yet to be released. Check out Llama Llama Loves to Read if you want to inspire little people to love reading and conversing about literature.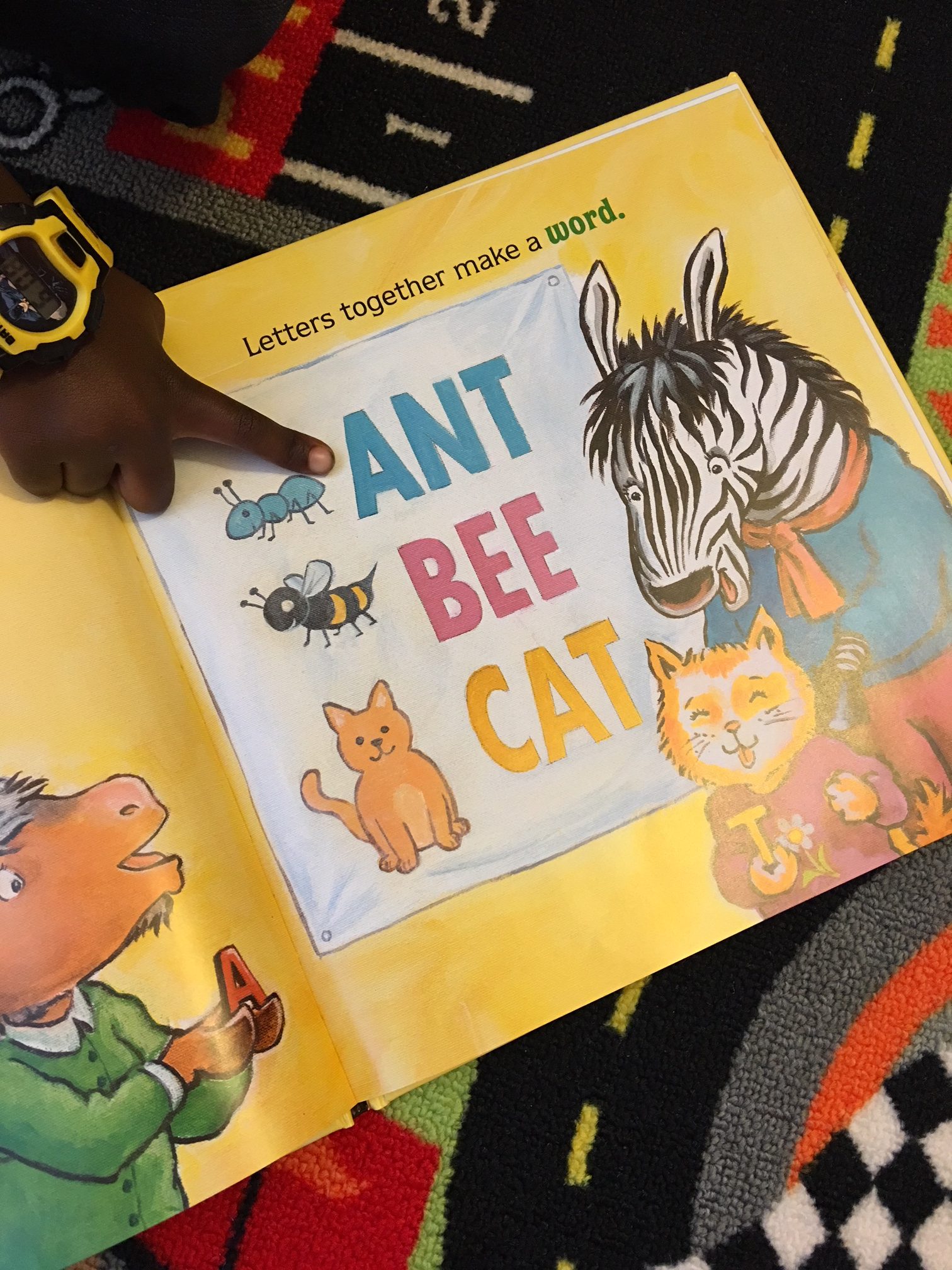 AUTHOR BIO
Anna Dewdney passed away in September, 2016, at the age of fifty from cancer. A teacher, mother, and enthusiastic proponent of reading aloud to children, she continually honed her skills as an artist and writer and published her first Llama Llama book in 2005. Her passion for creating extended to home and garden and she lovingly restored an 18th century farmhouse in southern Vermont. She wrote, painted, gardened, and lived there with her partner, Reed, her two daughters, two wirehaired pointing griffons, and one bulldog. Anna was a warm-hearted, wonderful, wise soul who will be forever missed, but whose spirit lives on in her books.
Your turn: What is your favorite Llama Llama book?  Have you read this book with your little readers yet?  Feel free to share in the comments.