Nina: Jazz Legend and Civil-Rights Activist Nina Simone by by Alice Brière-Haquet, illustrated by Bruno Liance
Disclaimer: I was provided a copy of this book from the publisher in exchange for an honest review.  All thoughts and opinions expressed are my own.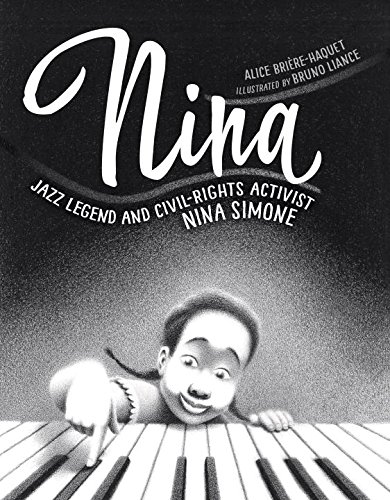 Publisher: Charlesbridge Publishing
Pages: 40
Format: Hardcover
Age Range: 4 – 8
Grade Level: Preschool – 3
Publication Date: December 5, 2017, Available for pre-order now by clicking here!
Synopsis
A stunning picture-book biography of the High Priestess of Soul and one of the greatest voices of the 20th century.
With evocative black-and-white illustrations and moving prose, readers are introduced to Nina Simone, jazz-music legend and civil-rights activist. Shared as a lullaby to her daughter, a soulful song recounts Simone's career, the trials she faced as an African-American woman, and the stand she took during the Civil Rights Movement. This poignant picture book offers a melodic tale that is both a historic account of an iconic figure and an extraordinary look at how far we've come and how far we still need to go for social justice and equality. A timeless and timely message aptly appropriate for today's social and political climates.
Reflection
If you are a Nina Simone fan you are definitely going to want to add this picture book to your home library! Even if you're not a Nina fan or have no idea who she is, I'd still highly recommend this book.
I think it's so well done! It uses the black and white keys on the piano as a metaphor to tell a beautiful story with themes of: racism, activism, standing up and speaking out, talent and success. Oh, and the black and white illustrations throughout are to die for!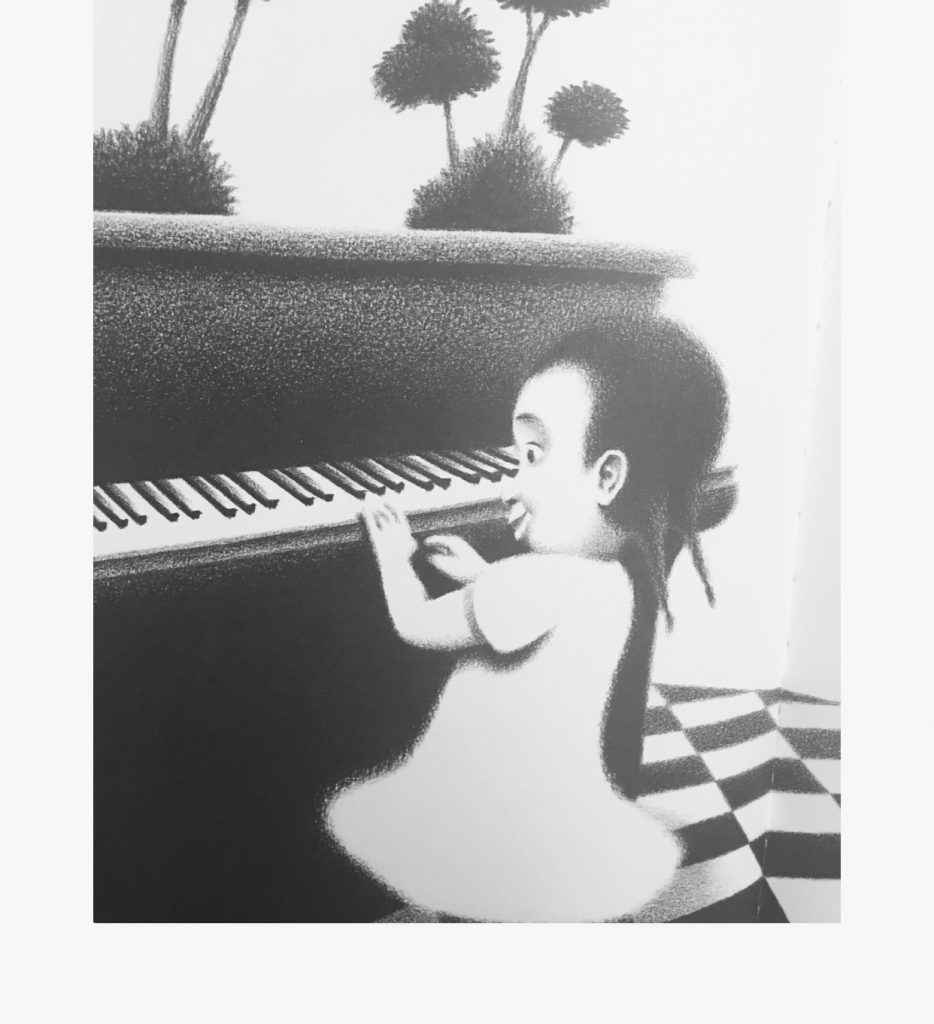 Here are a couple quotes from the book that really stood out to me:
Music has no color.  In music there is only one rhythm.  Only one heart.

Black people were nothing but half notes on a huge ivory keyboard.

Martin's dream (referencing Dr. Martin Luther King Jr.) was my symphony.  Black and white people could come together in the big dance of life.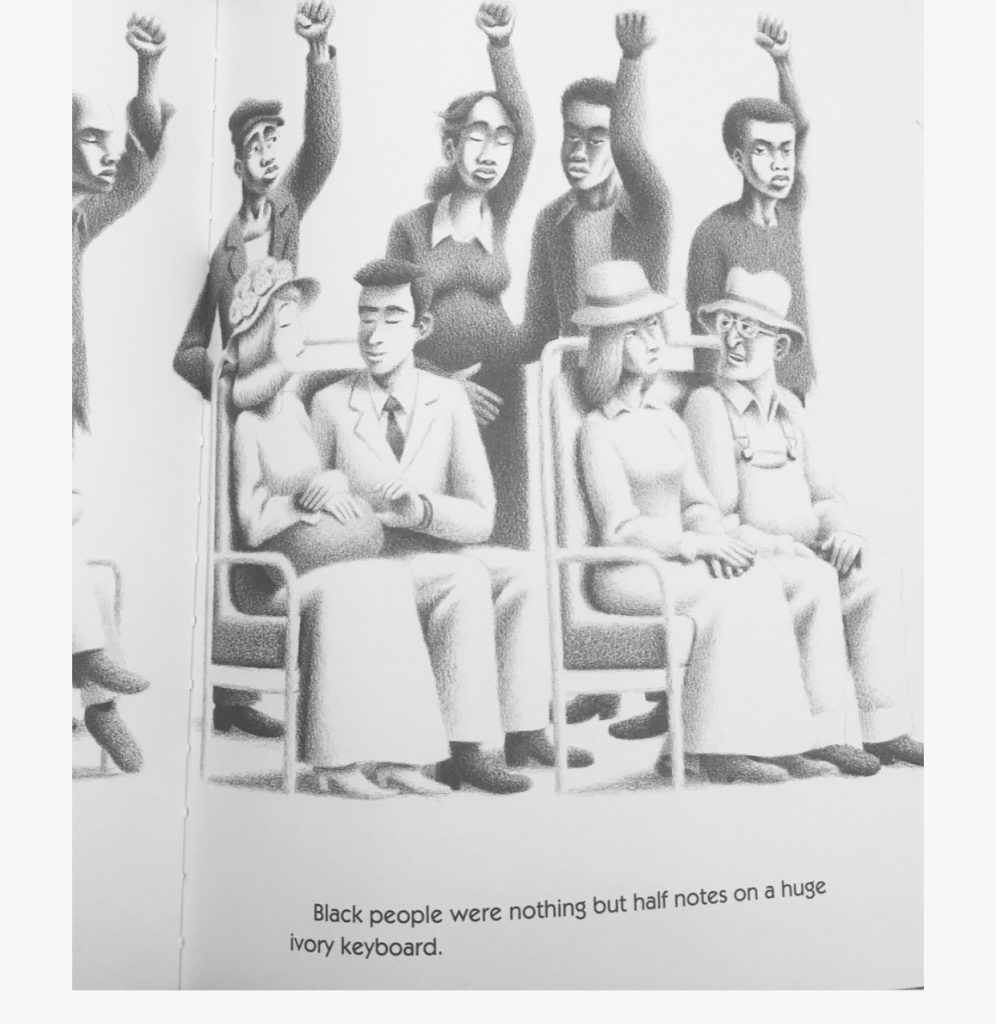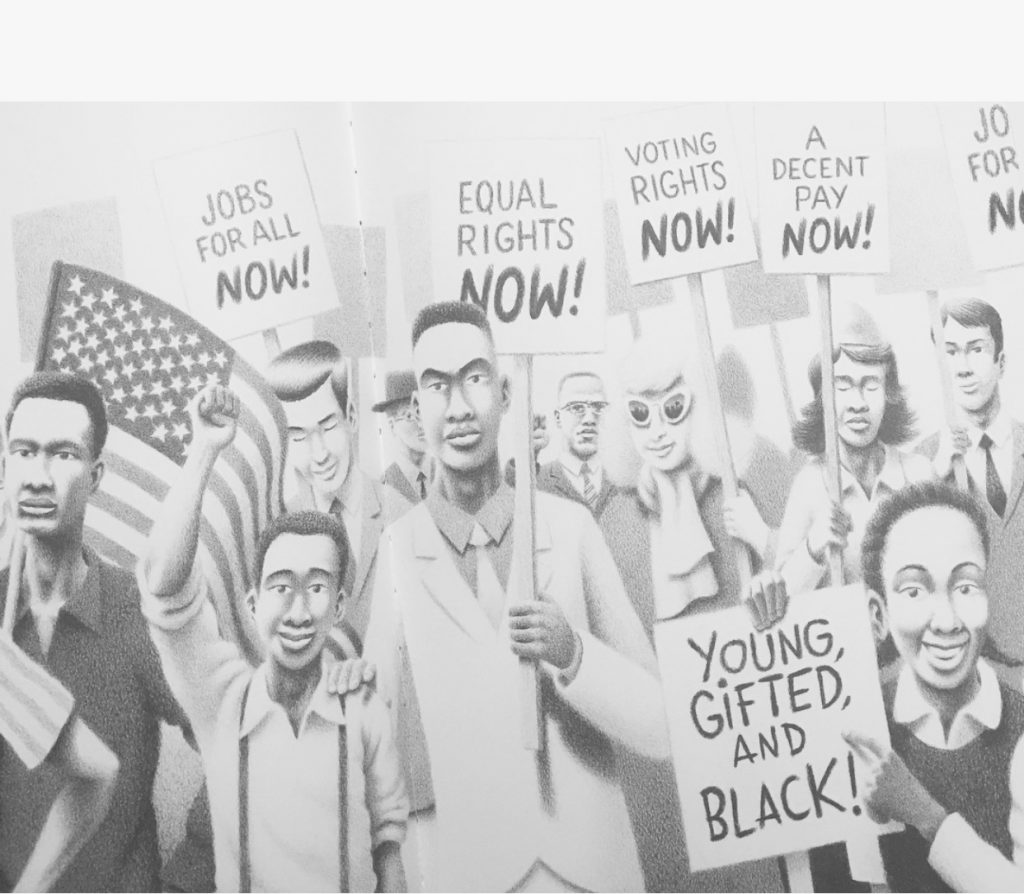 I also want to point out this book is not a historical biography about Nina Simone's life.  There are some parts of Nina's childhood that are highlighted like her first childhood memory of seeing a piano for the first time.  There's also mention of Nina's first solo piano performance at her church concert.  The book reads like a melodic lullaby being told from the perspective of Nina Simone from beginning to end.  Her daughter has trouble falling asleep so Nina tells her a bedtime story.  Fun fact: Nina Simone's daughter is currently still alive and well.  Her name is Lisa Celeste Stroud and she is a singer, songwriter and actress.
Overall, I think it's a great introduction to Nina Simone and activism for little readers.  Not knowing much about Nina Simone and her life myself, this book made me curious to want to learn more.  I think some children may also want to do their own research and find out more about her too after reading this book especially since this book does not contain any biographical information about Nina's life in the back matter.  That is perhaps the only thing I can think to add – a brief one page summary about some hit songs, accomplishments and achievements throughout Nina's lifetime in both jazz and civil rights.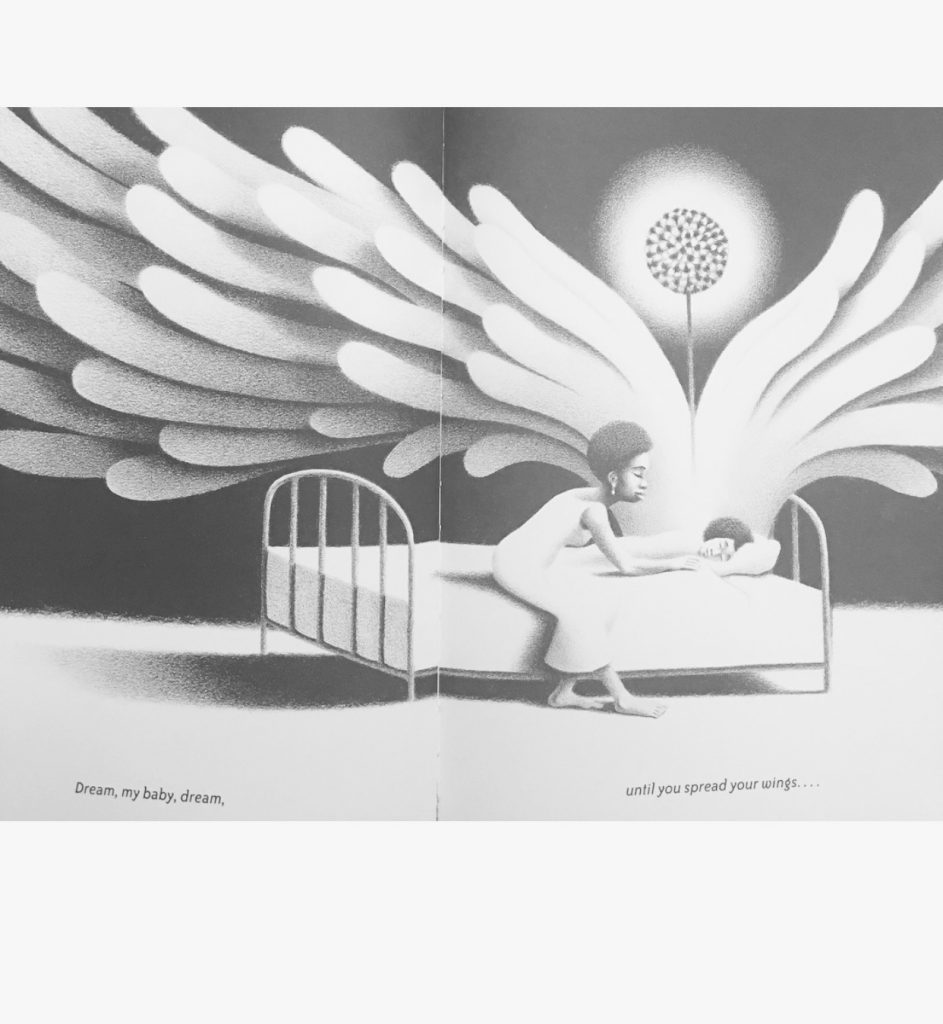 Your turn: Are you looking forward to reading this book with your little readers?  What's your favorite Nina Simone song?  Feel free to share in the comments.