Disclaimer: We partnered with Scholastic to share this fun and groovy post!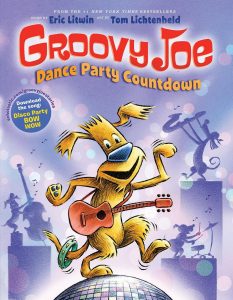 By Eric Litwin and illustrated by Tom Lichtenheld
Release: September 12, 2017
Recommended for ages 3-5
By now you should know how much we love to read AND have fun!  So when Scholastic asked us to partner with them on a fun children's book about music, dancing, singing AND learning math we were all in!  Have you and your kids heard of Groovy Joe yet?  If not, you're missing out!  Check out the official book trailer to get a glimpse of exactly who Groovy Joe is!  We had fun with the first Groovy Joe book along with the Pete the Cat I Love My White Shoes book so I had no doubt this one would be great too!
Having our own Groovy Joe dance party in the comfort of our own home was a great way for the kids to unwind after a long day at school.  We read the book, ate yummy and healthy snacks, made our own music shakers, sang songs and of course we danced!  Check out some of the highlights below.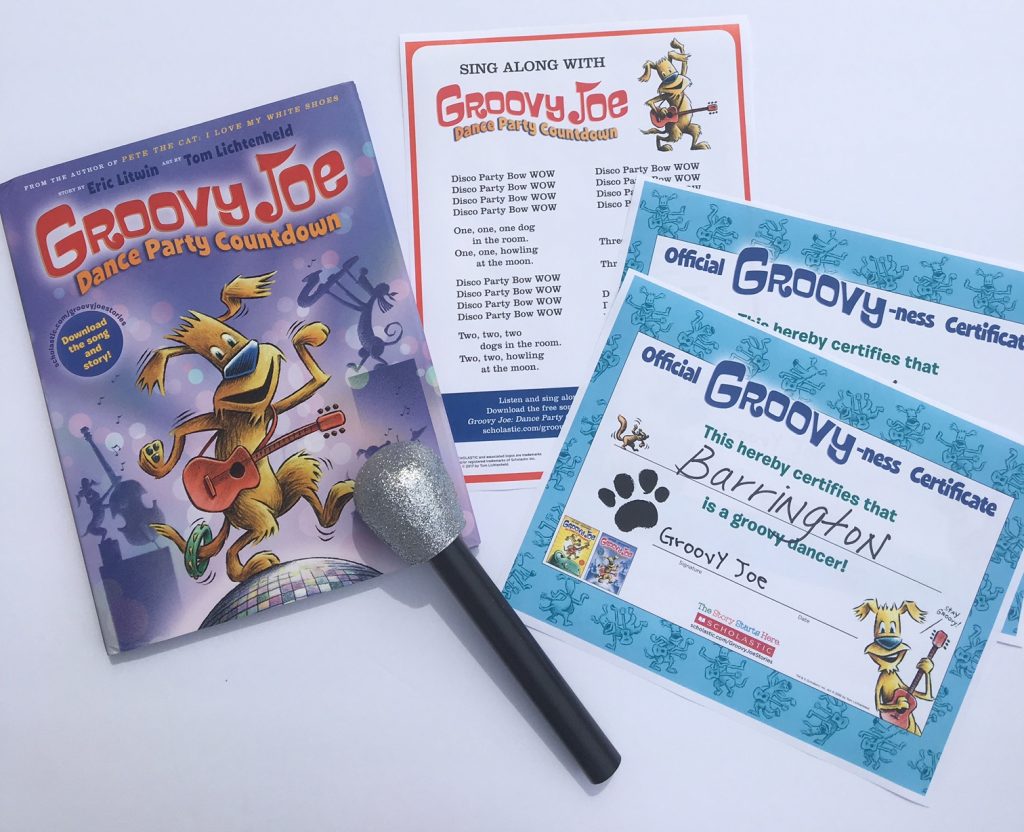 We printed out the song sheet and these fun certificates!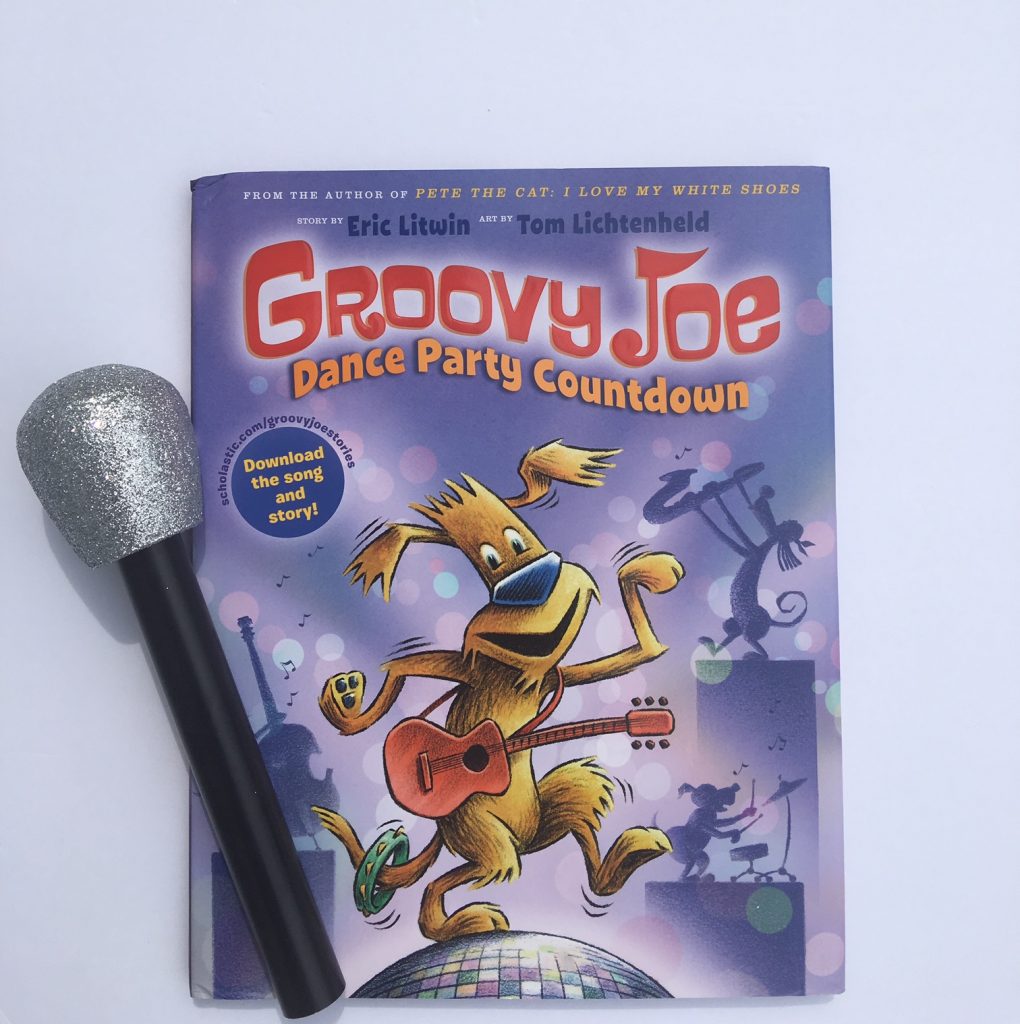 Like my homemade microphone?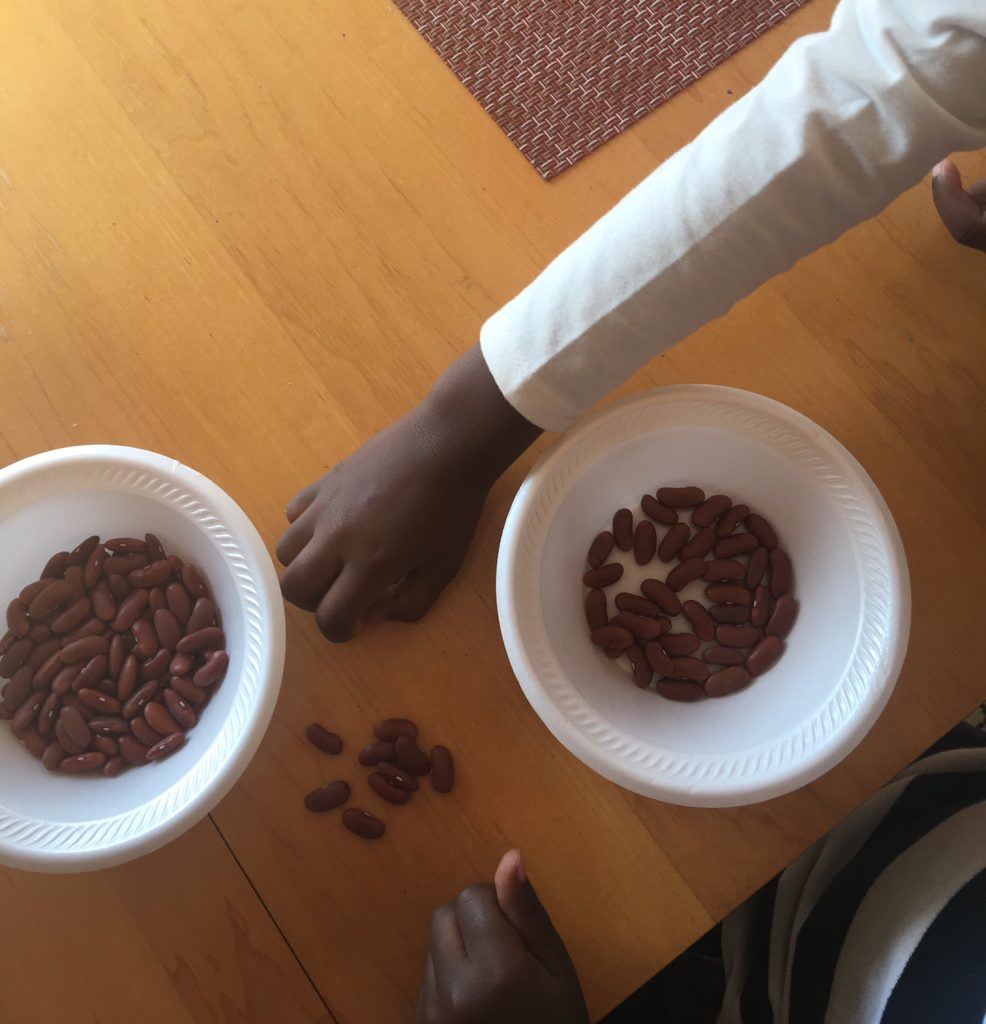 Making homemade music shakers with bowls and kidney beans.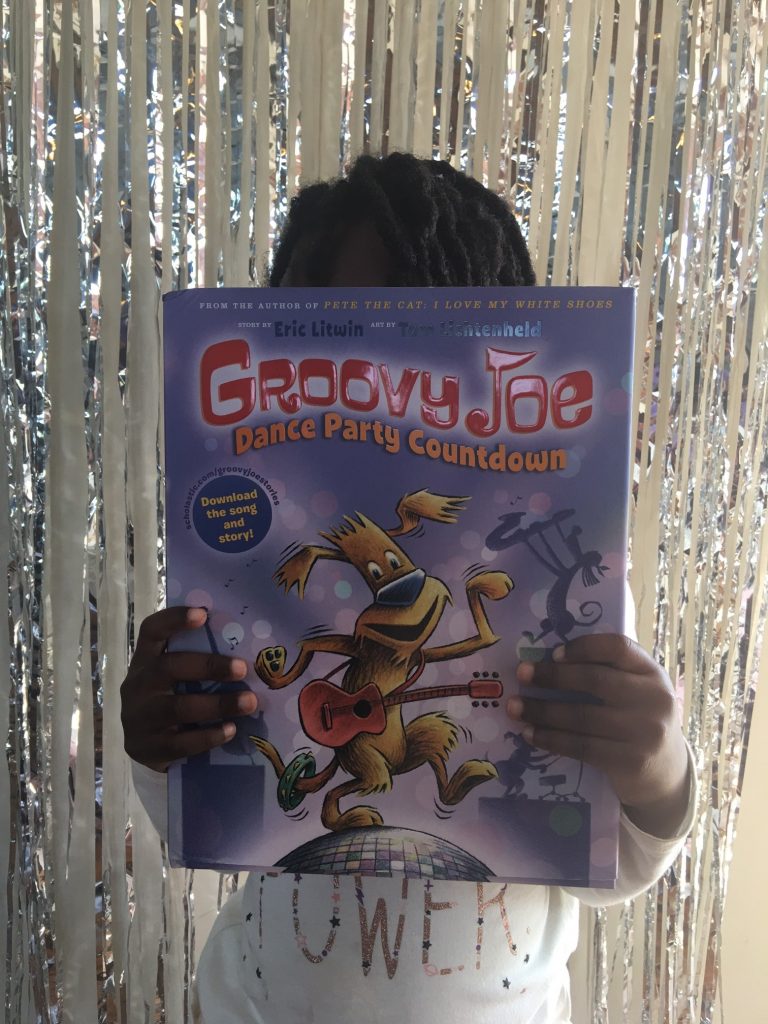 Peek-a-boo, I see you!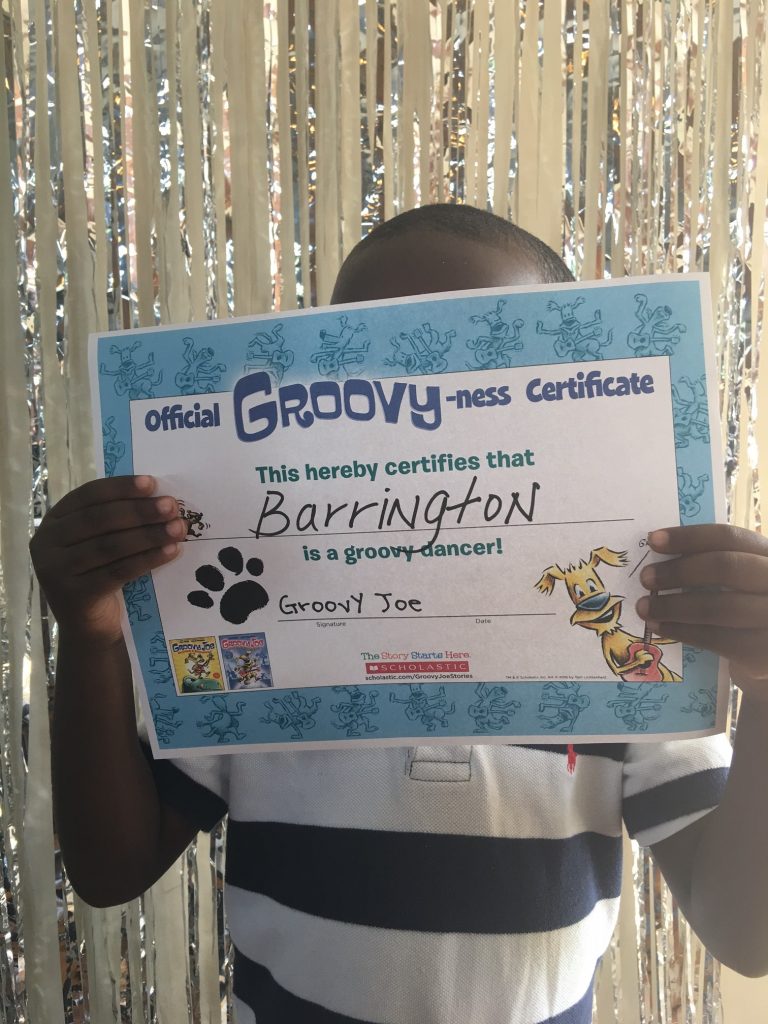 My certified "groovy" dancer!  These certificates seemed to help make it more official and legit for the kids.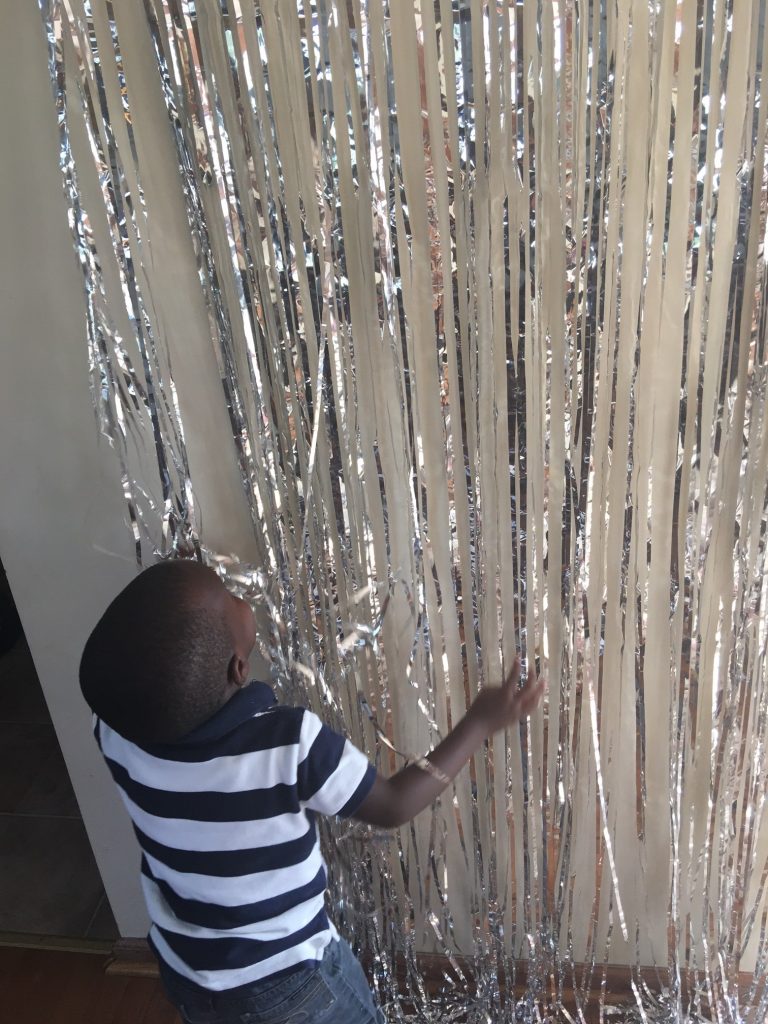 Of course they had to play with our photo backdrop afterwards!
About the Book
Knock! Knock! Groovy Joe, the fun-lovin', guitar-strummin' easy goin' doggy is back and ready for a dance party with you . . . and a whole new math-lovin' doggy crew!
Groovy Joe is totally fun.
He's a tail-wagging, song singing party of one!
And he rocks like this:
Disco party bow wow!
#1 New York Times bestsellers Eric Litwin (Pete the Cat: I Love My White Shoes) and Tom Lichtenheld (Goodnight, Goodnight, Construction Site) are back again in another groovy story that will have little ones singing, dancing, and learning math to a whole new beat.
In his second book, Groovy Joe has a dance party. But Oh no! More and more doggies are knocking on his door, asking to come in. Will there be enough room for everyone? Joe knows just what to do and soon enough he everyone moving and grooving — the party has only just begun! Signature rhyme, repetition, and musical writing style, combined with wild and witty illustrations infused and gentle math concepts come together to create an unforgettable new Groovy Joe story all about positivity, creativity, math, and kindness. Groovy Joe is back, ready to get groovy!
Do you want to have your own Groovy Joe party?  How fun would this be at a kid's birthday party!
Read tips for hosting your own Groovy Joe party
Groove to the Groovy Joe songs and sing-along with Groovy Joe song sheets
Hand out Certificates of Groovy-ness to your party attendees!
About the Author
Eric Litwin is a #1 New York Times bestselling author who merges music and early literacy together. He is the author of the first fourPete the Cat picture books and the exciting new musical series The Nuts. Eric's books have sold more than 6.5 million copies and won eighteen state and national awards, including a Theodor Geisel Seuss Honor Award. Eric is a popular performing artist who plays guitar, sings, tells stories, and brings books to life. Visit him at ericlitwin.com.
About the Illustrator
Tom Lichtenheld is the illustrator of the New York Times bestsellers Duck! Rabbit!; Exclamation Mark; Steam Train, Dream Train; Shark vs. Train; and Goodnight, Goodnight, Construction Site, which has been on the bestseller list for over three years. He has also written and illustrated a number of books, including What Are You So Grumpy About?, Cloudette, and E-mergency, a Publishers Weekly and Boston Globe Best Book of 2011. For more information, visit him at tomlichtenheld.com.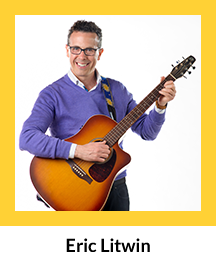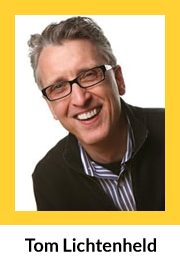 Don't be Shy…Get Social – Connect with Scholastic, the author or the illustrator!

Like on Facebook
@scholastic  | @scholasticparents | @scholasticteachers
@mrericbooks | @tom.lichtenheld
Follow on Twitter
@ericlitwinbooks | @tlichtenheld
Follow on Instagram
@scholasticinc | @scholasticparents