Disclaimer: I was provided a complimentary copy of this book from the publisher to facilitate this review.  As always, all opinions are my own.

A Night Out With Mama by Quvenzhané Wallis, illustrated by Vanessa Brantley-Newton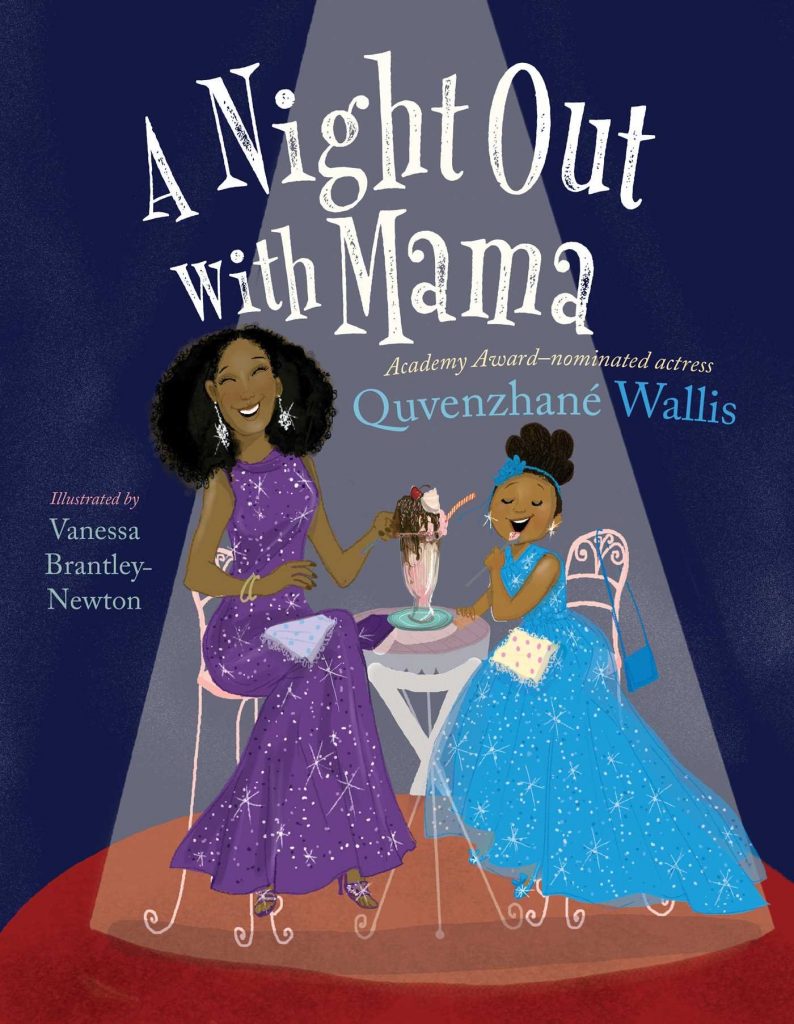 Publisher: Simon & Schuster Books for Young Readers
Pages: 40
Age Range: 4 – 8 years old
Grade Level: Preschool – 3
Available for Sale: October 3, 2017
Synopsis
From Academy Award–nominated actress Quvenzhané Wallis comes a story about glitz, glamour, and the most important thing of all—family.

A very talented little girl has a very special night ahead of her. A night where she'll get to wear a new dress in the most beautiful shade of blue with shoes that match it perfectly. A night where she'll get to ride in the biggest car she's ever seen! A night that will, of course, include ice cream.
But most special of all, it will be a night out with her mama.
Reflection
A very talented little girl has the pleasure of going with her Mama to her very first fancy awards show. She'll get to wear her blue shoes along with her matching dress and headband, ride in a limousine and of course, eat lots of ice cream.

I love picture books like this that showcase everyday kids being kids. Of course, it's not everyday a kid gets to attend a glamorous awards show or take pictures on the red carpet, but many kids do have family interactions.  You see the family eating breakfast together, the girl getting teased by her big brother, and being given a flower by her baby brother.  That scene reminds me of myself and my son.  My son loves giving me flowers and it warms my heart every time he does it.  It's also so cute to see the girl and her mother all dressed up having such a great time out on the town.  This book inspires me to start having regular one-on-one mommy and me dates with my kids no matter how glitzy and glamorous or laid back they may be.  The main thing is they be FUN!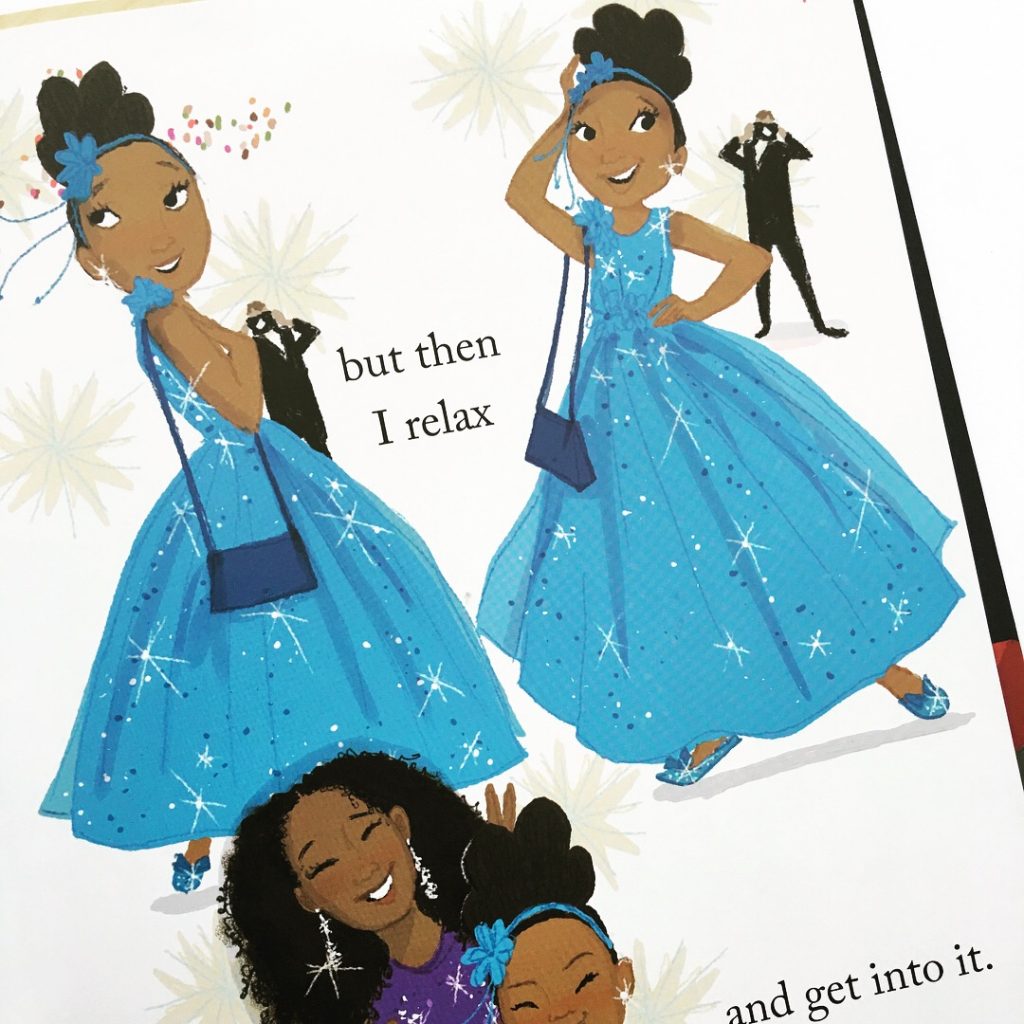 At first I'm shy…but then I relax and get into it.
The book doesn't specify whether this story is based on a real life experience, but I'm willing to bet it is.  Especially since the author is actress Quvenzhané Wallis.  At the age of 9, Wallis was the youngest ever nominee for the 2013 Academy Award for Best Actress for her role in the movie Beasts of the Southern Wild.  To me, this picture book appears to be a fictional (or real) account about Quvenzhané 's first academy award experience.  The topic is lighthearted and understandable with minimal text that is easy to read.  There are themes of: family, confidence, overcoming fears, love, mother-daughter bonding, glitz and glamour.  An absolutely adorable book with gorgeous illustrations for mothers and daughters to enjoy reading together!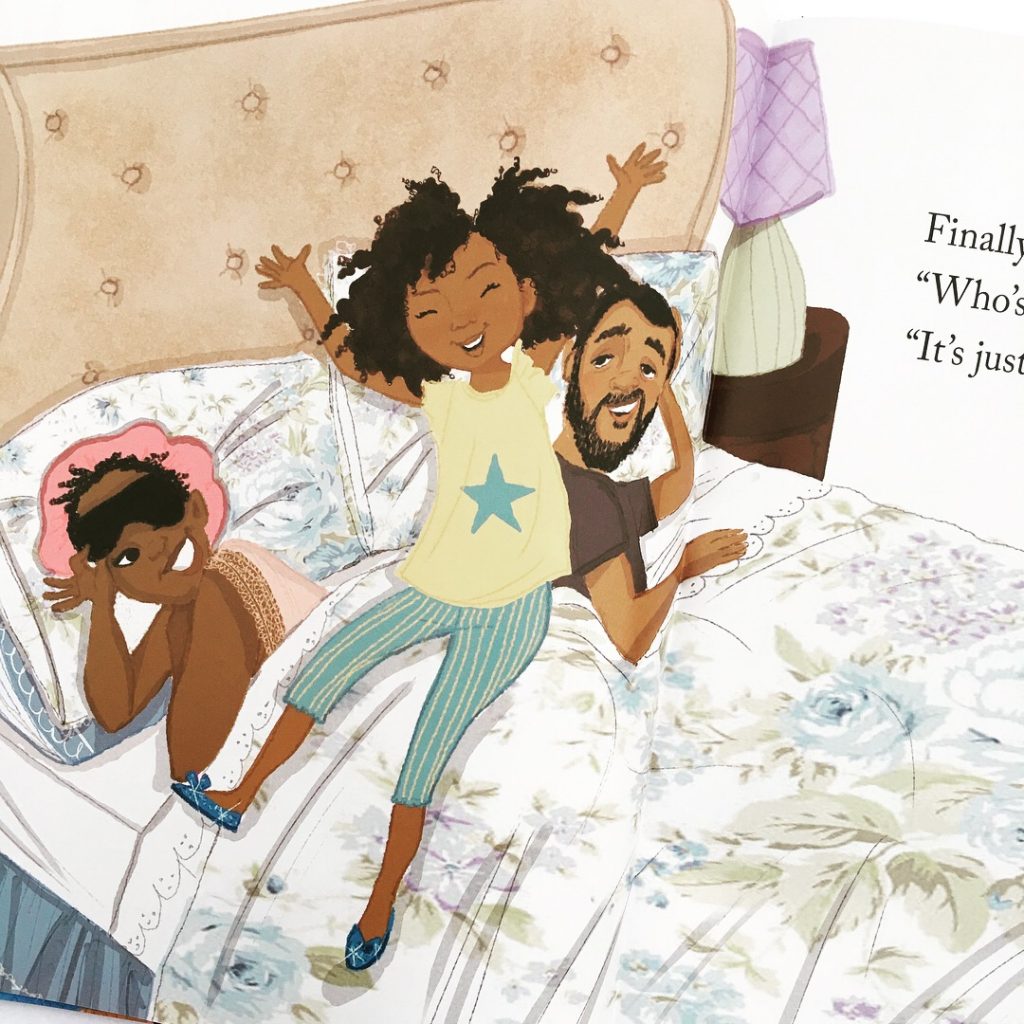 Your turn: Are you looking forward to reading this book?  Feel free to share in the comments.  What are some of your other favorite "Mommy and Me" themed books?