Disclaimer: I received an Osmo Creative Kit directly from Osmo in exchange for an honest review.  All opinions expressed are my own.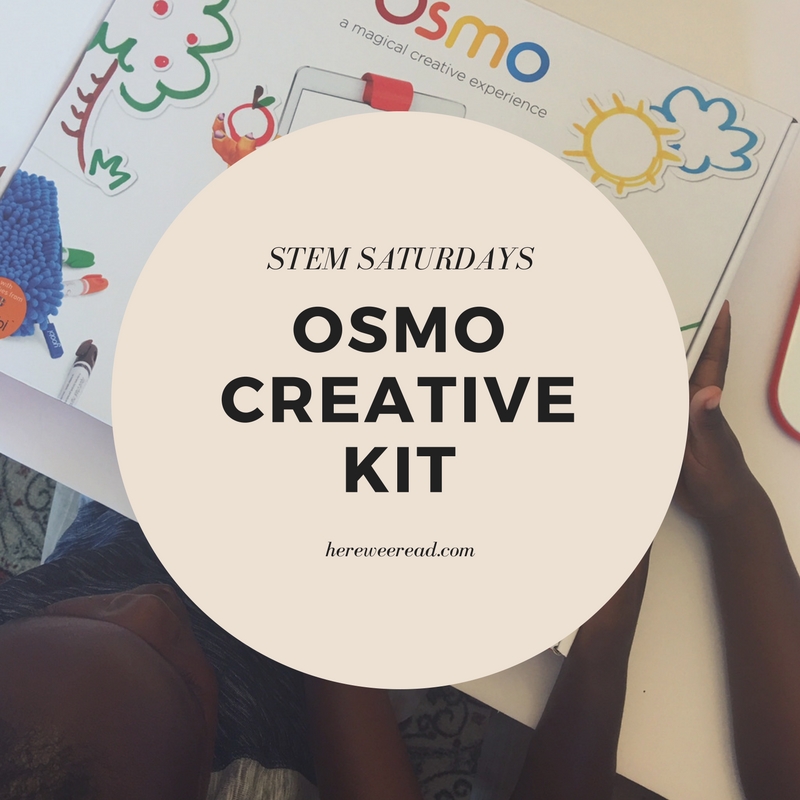 As a Computer Programmer and lover of all things STEM (science, math, engineering and technology), it's important for me to expose my children to technology in order to help them build foundations for future academic and career success.  I want them to be as computer-savvy as possible from a young age.  Online skills are becoming as important as reading and writing for the younger generations, so why not give them a head start in life?  Since my kids are both still currently under the age of 5, my main goals are making sure they know their way around computers, smartphones and tablets without over exposing them too much.
What is Osmo?
I've been a huge fan of Osmo since discovering them a couple of years ago.  Simply put, Osmo is a unique gaming accessory for the iPad that comes with games that will change the way your child plays.  To date Osmo has been named one of Time Magazine's Best Inventions, is a Parent's Choice award winner, a winner of the prestigious Oppenheim award, and a 2016 finalist for Toy of The Year.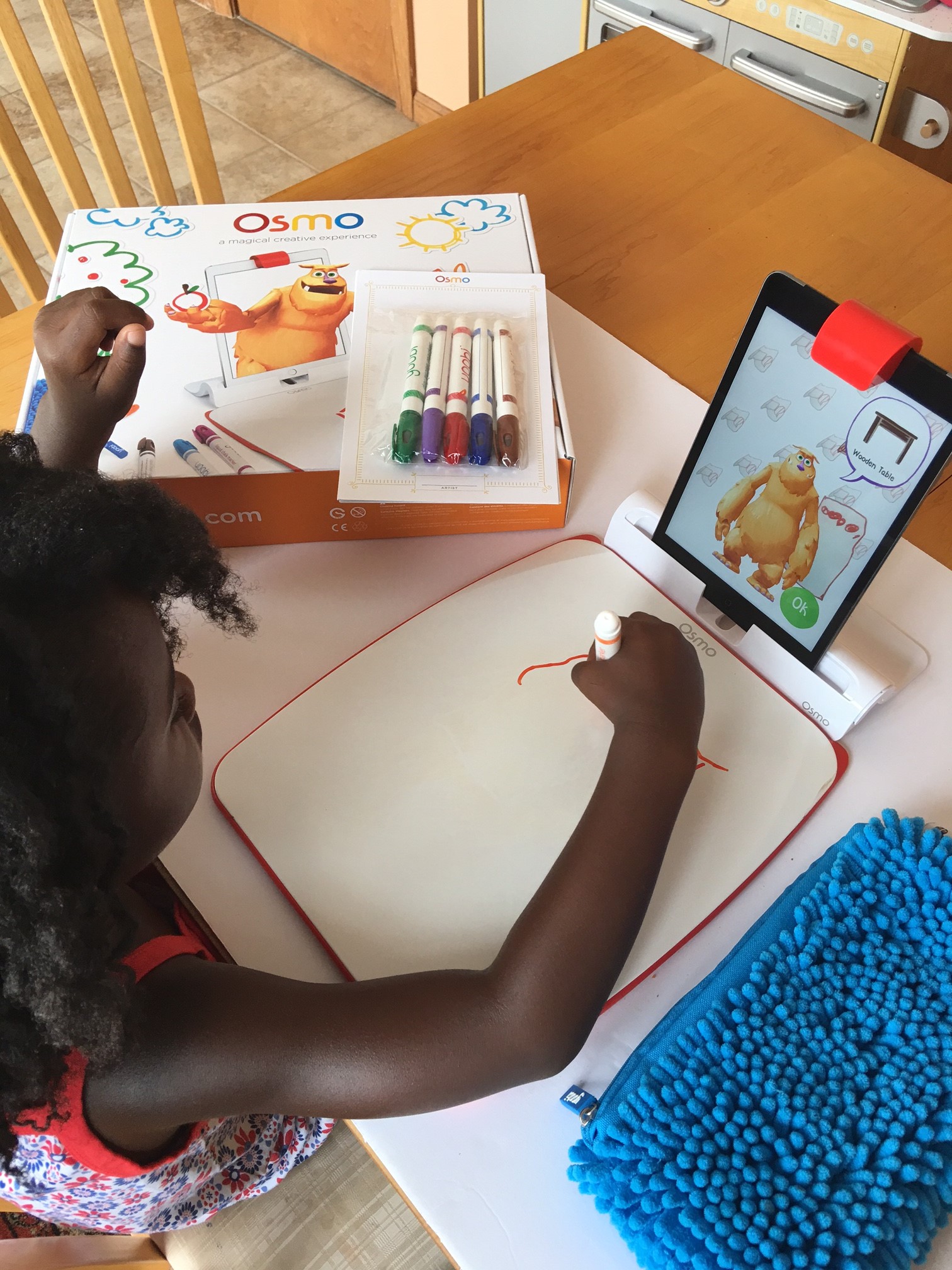 What's Included?
We received the Osmo Creative Kit which uses interactive art tools in 3 creative apps: Monster, Masterpiece and Newton. With the creative kit you receive: a white board, dry erase markers, a pouch, and a cloth to erase.
Each of the three apps you download transforms your drawings and instantly brings them to life on the screen right before your eyes! The drawings then become animation to take part in a story, solve a puzzle or they become a one-of-a-kind artwork piece you can frame!
How Do You Play Osmo?
All that you need to play Osmo is an iPad with a camera.  Osmo is currently compatible with: iPad 2, iPad (3rd Generation), iPad (4th Generation), iPad Mini, iPad Mini 2, iPad Mini 3, iPad Mini 4, iPad Air, iPad Air 2 and the 9.7-inch iPad Pro. Osmo does not currently work with Android-based tablets, however they hope to develop for Android in the future. Right now they are just focusing on iOS.
Setting up your Osmo gaming system is easy.  You simply download the apps from the app store, place your iPad in the white Osmo base, and then clip on the red Reflector.  And once you set up your Osmo account(s), you're ready to play!  Note:  If you have multiple children or people who will be using your Osmo you can set up different accounts.  I think this great to be able to track the progress each person has made.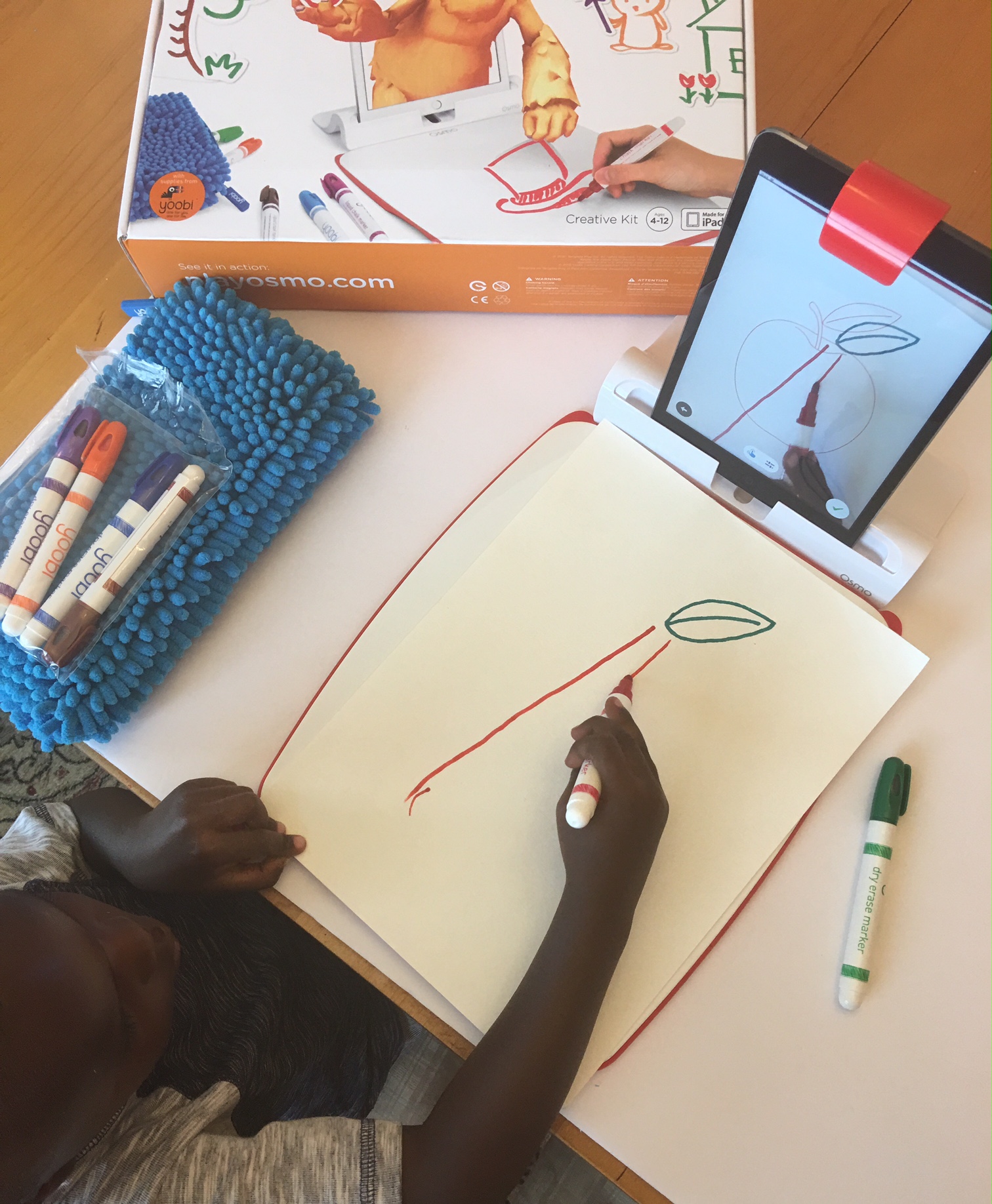 Why We Love Osmo
Although we haven't quite figured out how to play the Newton game yet, we truly love our Osmo gaming system! The kids enjoy playing Monster the best – they love Mo (and so do I)!  It's so cool to see all of the things the kids draw being pulled onto the screen.  I'm still amazed at the technology and how it all works.  I want to see the code behind, but that's just the techie in me I guess!
I personally love the Masterpiece game since I am not the best at drawing.  My drawings always turn out looking amazing!  Now if only I could actually draw that well on my own – ha!  The Masterpiece app has several pictures in the library that you can choose from to sketch. I also like the fact that you can take photos of different objects in your home and draw them as well.  Initially getting used to looking at the iPad screen instead of looking at the paper takes some time and practice.  We love watching our drawings in fast play once we're done creating them.
My favorite thing about our Creative Kit is all of the games encourage creativity and lots of imagination.  In addition, they encourage children to work on their fine motor skills in a simple way that's really easy to understand.  You're learning while having fun and strengthening muscles in your body including your brain.  How cool is that?
Osmo games teach children a wide variety of things like:
• logic and problem solving skills
• spatial relational skills
• spelling and critical thinking skills
• drawing and creative confidence
• counting, addition and multiplication
• math, money, fractions and nonverbal communication
Osmo is recommended for children ages 5 – 12, but my children are able to use it just fine with very little adult supervision required.
To learn more about the affordable Osmo gaming system kits and games visit their website.
Your turn: Do your children have an Osmo gaming system?  How do you teach your children about STEM and/or technology?  Feel free to share in the comments.