Disclaimer: I was provided a copy of this book from the publisher to facilitate this review.  As always, all opinions are my own and are not influenced in any way.

I Just Kept Spinning by Destini Berry, illustrated by Ashley Foxx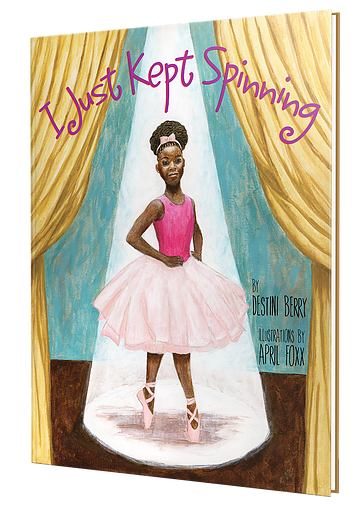 Publisher: Kifani Press
Format: Hardcover
Age Range: 5-8 and up
Can Black girls do ballet?  Oh yes, they can (and so can other girls too)!
Synopsis
Follow the story of 7-year-old Destini, who wants more than anything to dance but is banned from her first recital because her long locs seemingly don't fit the mold of a prima ballerina. Little readers however, will see that Destini won't let anyone else define her beauty or her destiny.
Reflection
One day after ballet class, little 7 year-old Destini is pulled aside and told by her dance teacher she can no longer participate in class because she has dreadlocks in her hair. Her teacher tells her ballet dancers should be "neat and clean". She calls her braids unruly and tells her they must go. Feeling devastated and dejected, Destini tells her mother what happened. Soon the news spreads like wildfire and the local media is involved. In the end, the teacher has a change of heart and Destini gets to keep on spinning. Based on a true experience, this beautiful book inspires young girls to believe in themselves.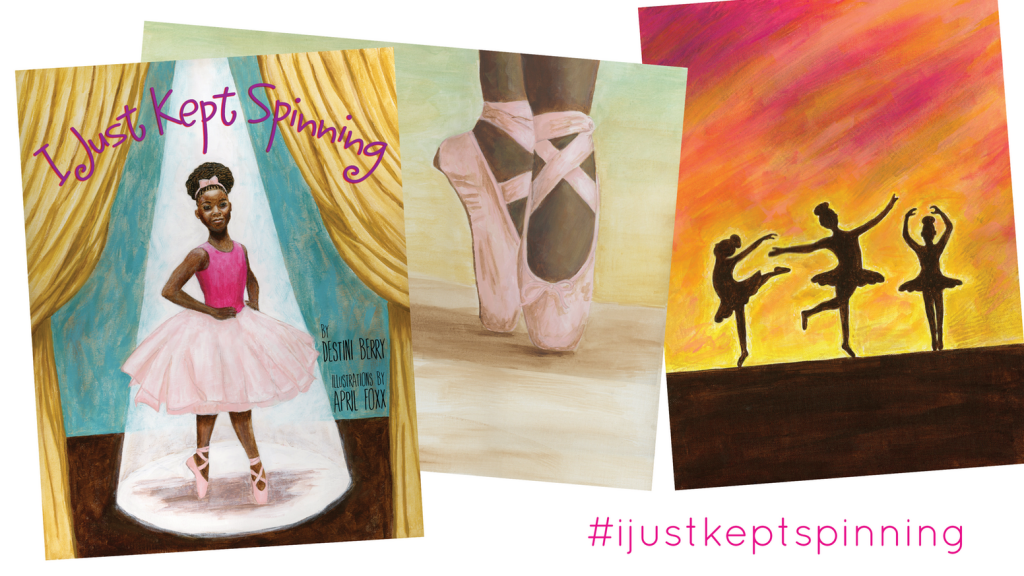 The "ideal" ballet standards have alienated many non-white women from the dance world for decades here in America and worldwide. Non-white girls and women have been told they have flat feet, they've been criticized and ridiculed about their hair, skin color or weight.  I'm so happy there are books like this to remind little girls not to accept "no" for an answer when they are faced with obstacles. It also teaches themes of self-acceptance, standing up for yourself and confidence.
The hand drawn illustrations by Ashley Foxx are so colorful and gorgeous and really make this book come alive. A great book to read with aspiring ballerinas, lovers of dance or anyone who is striving to make it with the odds against them.  Little girls with dreadlocks or braids who dance ballet are sure to be delighted to see themselves reflected in this wonderful book.
Kifani Press is committed to publishing high-quality works of fiction featuring characters of color by authors and illustrators of color. Recommended for ages 5-8. Visit http://ijustkeptspinning.com for more information or to pre-order.  You can also use discount code DYS15 to receive 15% off your entire order through September 15, 2017.
Your turn: Are you looking forward to reading this book with your little readers?  Feel free to share in the comments.