Looking for an irresistible, page turning and suspenseful summer beach read?  Look no further than The Marriage Pact by Michelle Richmond.
So far my summer has been filled with a series of mini weekend family adventures, endless kids' birthday parties, lots of good books and beach trips.  We have at least two more summer beach trips soon and I'm excited to sink my teeth into this new psychological thrilled called The Marriage Pact.  Have you heard of it yet?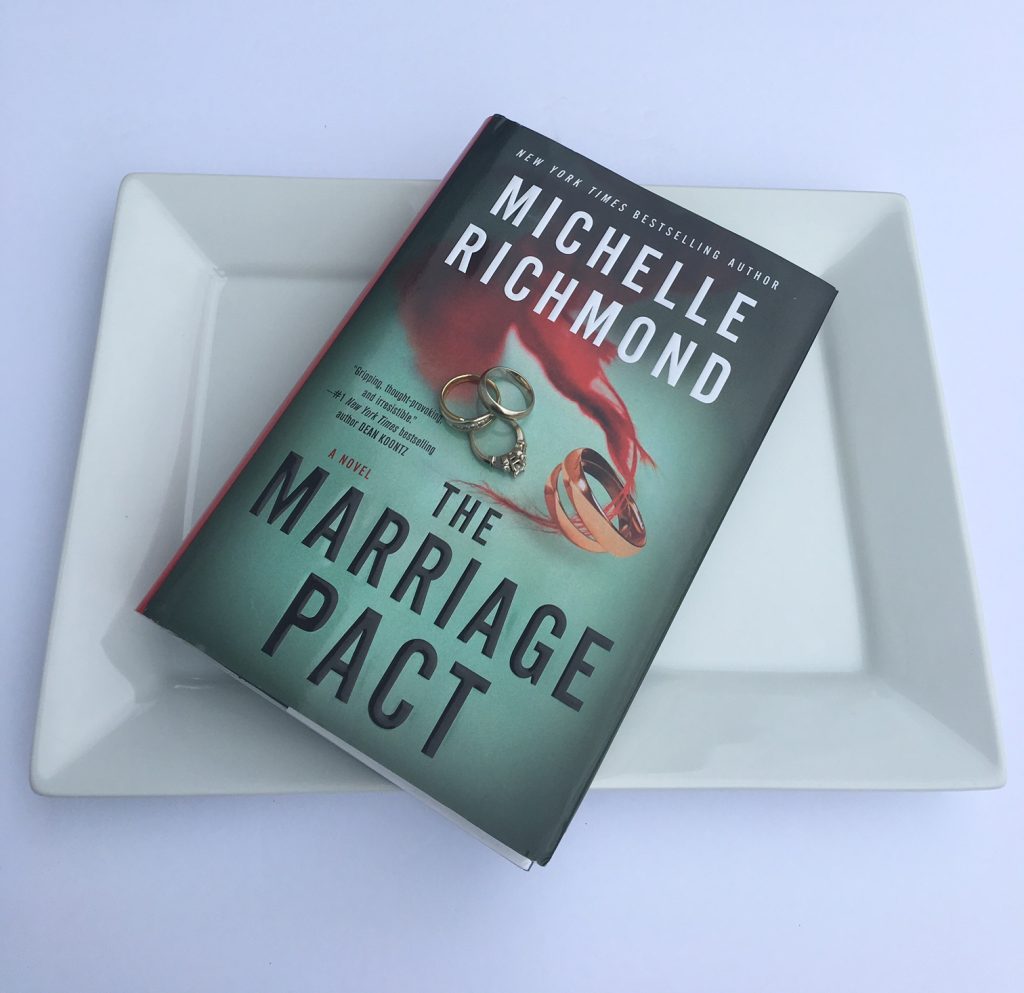 Here's a brief synopsis:
Newlyweds Alice and Jake are a picture-perfect couple. Alice, once a singer in a well-known rock band, is now a successful lawyer. Jake is a partner in an up-and-coming psychology practice. Their life together holds endless possibilities. After receiving an enticing wedding gift from one of Alice's prominent clients, they decide to join an exclusive and mysterious group known only as The Pact.
The goal of The Pact seems simple: to keep marriages happy and intact. And most of its rules make sense. Always answer the phone when your spouse calls. Exchange thoughtful gifts monthly. Plan a trip together once per quarter. . . . 
Never mention The Pact to anyone.
Alice and Jake are initially seduced by the glamorous parties, the sense of community, their widening social circle of like-minded couples.  And then one of them breaks the rules.  The young lovers are about to discover that for adherents to The Pact, membership, like marriage, is for life. And The Pact will go to any lengths to enforce that rule.
Doesn't that sound juicy?  If you liked the books "Gone Girl" or "Girl on a Train" as much as I did, I have a feeling you are sure to love this book!  It explores the ultimate question: How far is too far when it comes to protecting your marriage?  There are themes of marriage, domestic suspense, unfaithfulness and more!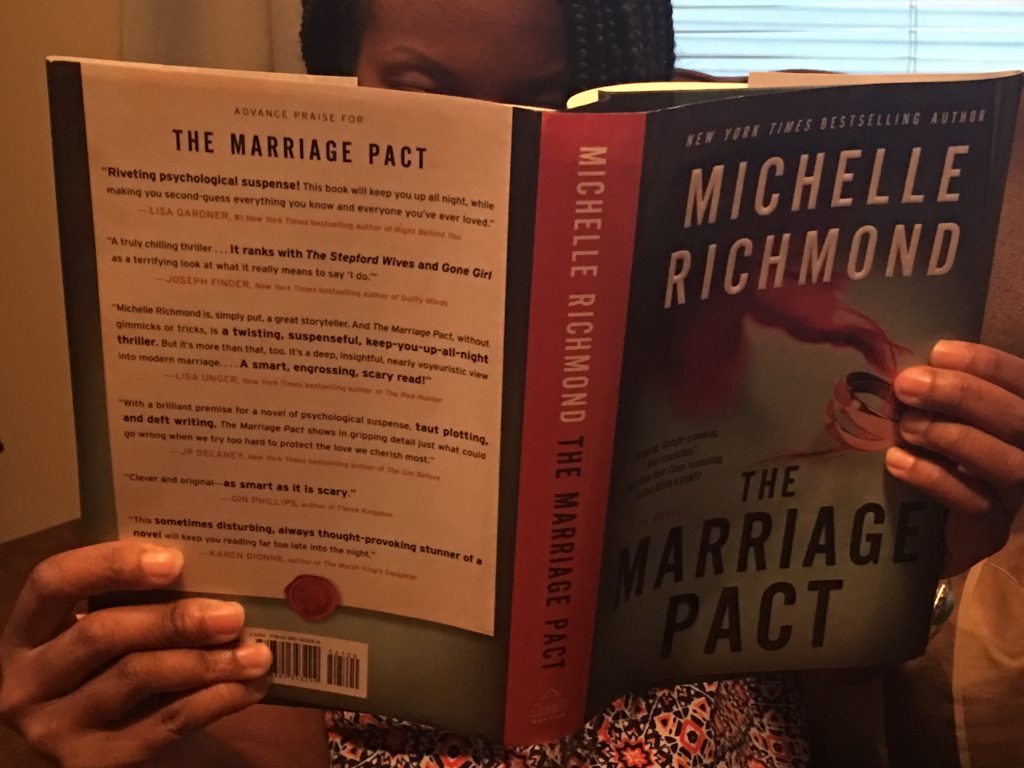 Our beach trip can't come soon enough so I can find out what happens with Jake & Alice.  I need to know, who broke the rules and why?  Will their marriage last?  Why is it forbidden to mention The Pact to others?  So many questions! I finished the first two chapters so far and can't wait to finish the rest.  By the way, the chapters seem fairly short so far which makes it perfect to read a good amount of the book while relaxing on the beach.  Anyone else planning to throw this book in their bag on your next beach trip?
Click here to find out more or purchase "The Marriage Pact".