Disclosure: I received a complimentary review copy of this book from Zonderkidz and an additional copy for a reader giveaway. All opinions are my own.

I'm Going to Give You a Bear Hug! by Caroline B. Cooney, illustrated by Tim Warnes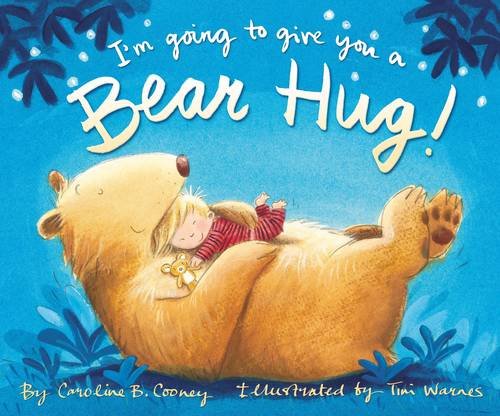 Publisher: Zonderkidz
Pages: 32
Age Range: 4 – 8 years
Grade Level: Preschool – 3
Format: Hardcover
Synopsis
I'm Going to Give You a Bear Hug! is a playful and comforting bedtime book that imagines all the wonderful ways a child might give and receive a hug.
Whether it's a big bear, gasp for air, knock over a chair hug or a wet and drippy, slimy, slippy fish hug, children will giggle their way through all the imaginative examples. Cooney's sweet and simple rhymes encourage playful interaction between parent and child and ultimately help them wind down before they snuggle into bed and drift off to sleep.
Reflection
I think kisses, hugs and cuddles are all nurturing for the soul – especially at bedtime.  Bedtime is snuggle time at our house.  Each night we read books with our children and spend some time together one on one at the end of the day. Some nights any book will do, but there are those nights when we need an "extra special" book to help you them calm down.
I'm Going to Give You a Bear Hug! is an adorable story all about hugging.  It uses different animals and playful text to describe the different types of hugs.  Caroline Cooney's expressive rhyming and gentle text is paired with Tim Warnes's colorful illustrations to create a picture book that is perfect for bedtime reading.  I think there is a feeling of calm and relaxation thrown in with a little fun that accompanies the book.  I instinctively start reading it softly, almost to the point of a whisper towards the end. I can't help hugging my kids a little closer as the Mama and the bear in the book snuggled and cuddled the little boy for the night.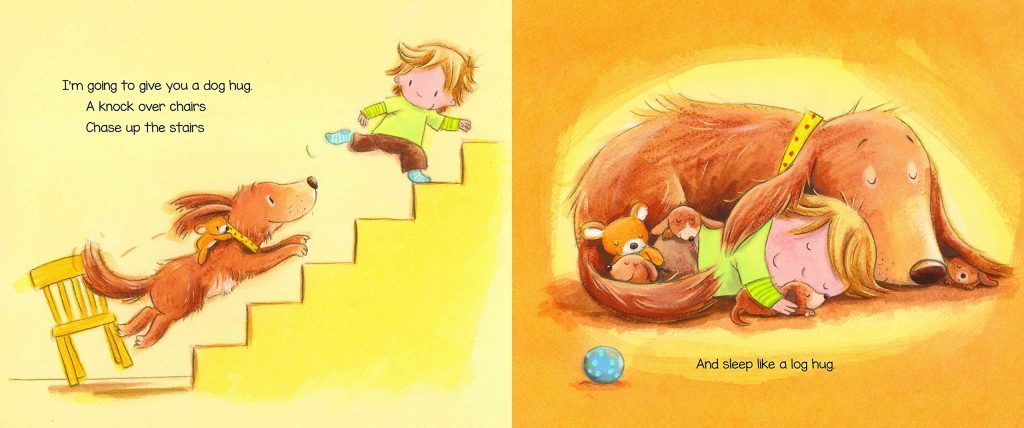 This book helped me to remember that my children are only little for such a short time. Take the time now to snuggle and cuddle with them, because a time will come when they no longer want to.  Spoil your kids with plenty of bear hugs or cat hugs or horse hugs!
The Giveaway!
One (1) lucky winner will receive (See image of the prize pack below):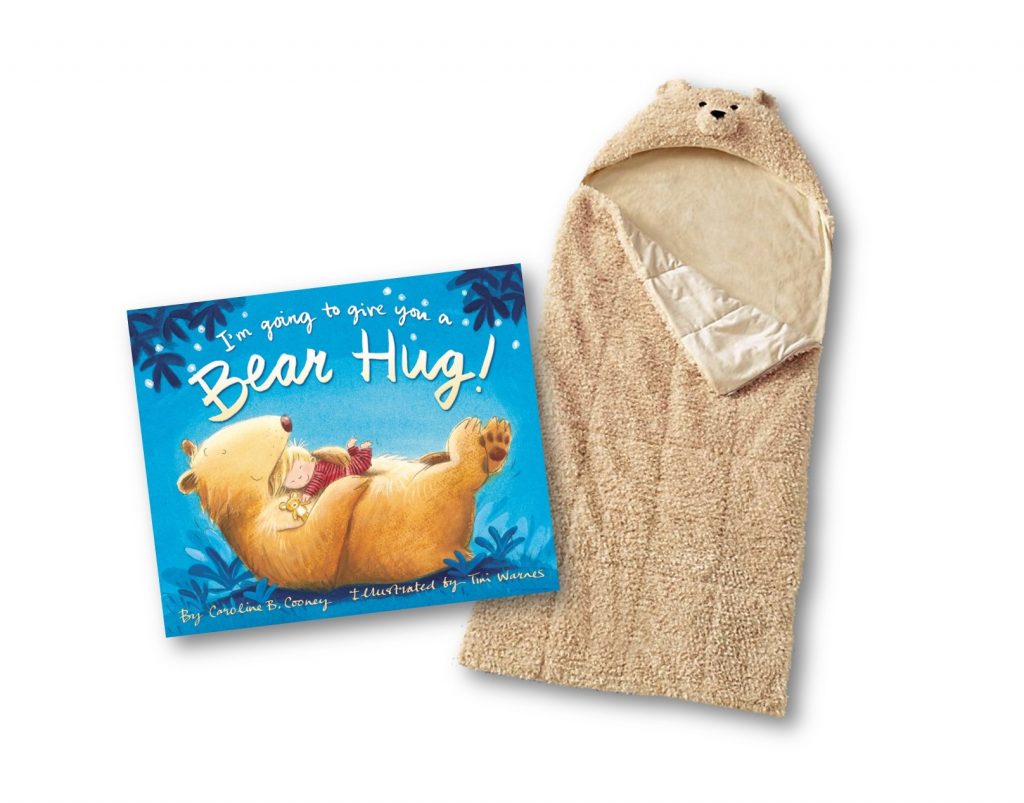 I'm Going to Give You a Bear Hug Book Giveaway

ABOUT THE AUTHOR
Caroline B. Cooney was born in New York, grew up in Connecticut, and now lives in South Carolina. Caroline is the author of 90 Young Adult novels in many genres, and her books have sold over fifteen million copies. I'm Going to Give You a Bear Hug! is her first picture book. It's based on a verse she wrote for her own children, Louisa, Sayre and Harold, who are grown now.
LEARN MORE
Buy the book at Barnes & Noble
Follow ZonderKidz on Twitter, Facebook, and Instagram
Like Caroline B. Cooney on Facebook
Watch the book trailer here on YouTube!
#BearHugBook