Disclosure: This post is sponsored by Disney-Hyperion.

We love Elephant & Piggie at our house, and were so excited to partner with Disney-Hyperion on a sponsored post to celebrate 10 years of the series!  Can you believe this series has been around for 10 years?
Recently, the kids and I celebrated in a big way with our own Elephant & Piggie book party! The kids said their favorite part was pressing the good for nothing button (over and over again) while reading the latest Elephant & Piggie book entitled The Good for Nothing Button. So fun!  We also wore our party hats, ate yummy snacks, unwrapped our book presents in the adorable themed wrapping paper and of course, enjoyed story time.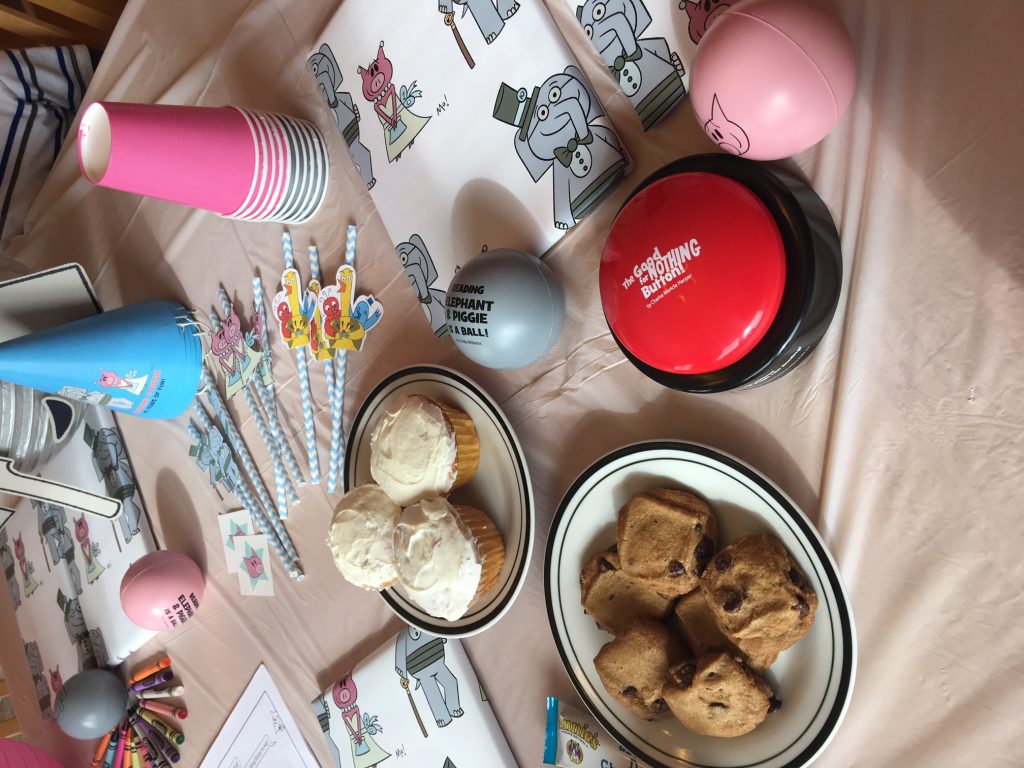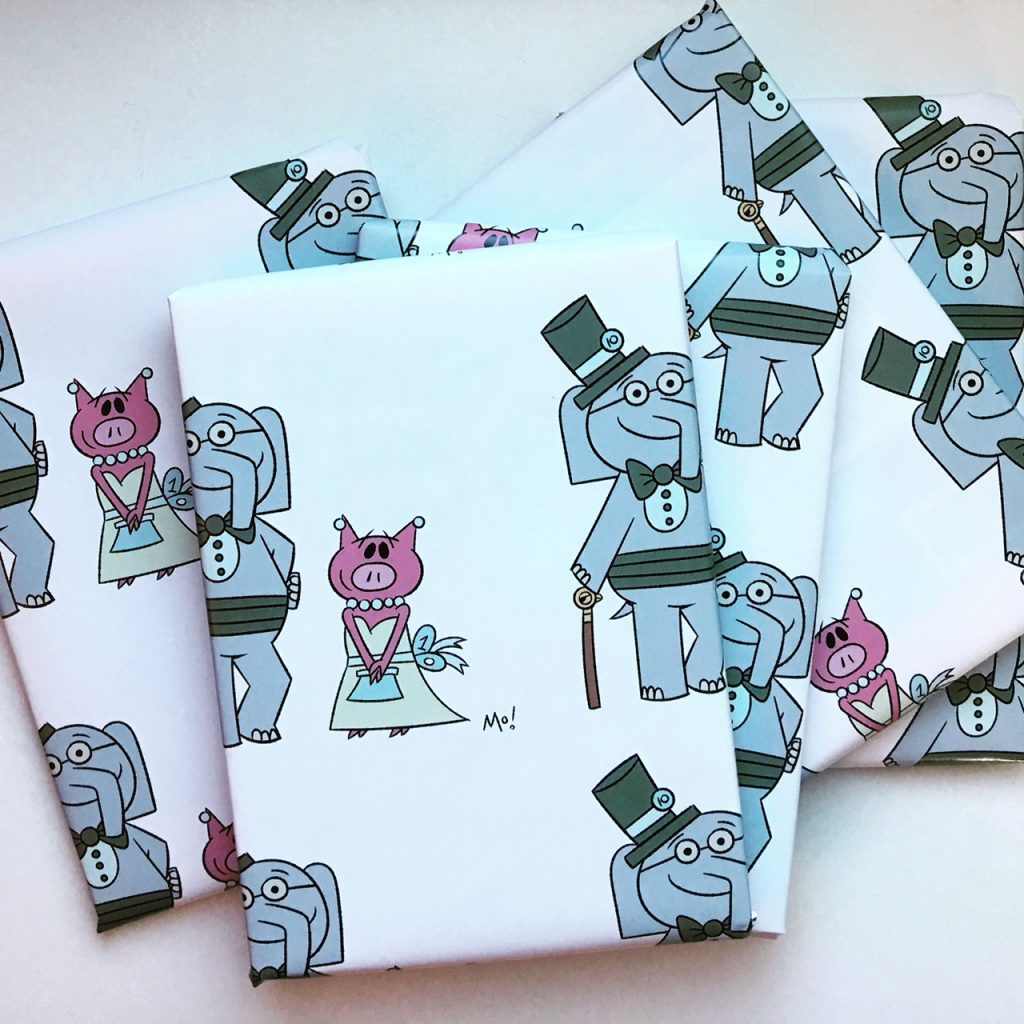 How cute and fun is this Elephant & Piggie themed wrapping paper?
When it comes to Elephant and Piggie I may be a wee bit obsessed with them, more so than my kids, but they seem to love these books too. Apart from the humor, I love the simplicity of these books. The illustrations, expressions and word bubbles are so well done making reading simple for kids. Plus, they have a lot of repetition of sight words so they are great for beginning readers.  Our top 10 favorite books E&P books (in no particular order) are: I Broke My Trunk, Waiting is Not Easy, We Are in a Book, Let's Go for a Drive, I Am Invited to a Party!, Should I Share My Ice Cream?, I Love My New Toy, The Thank You Book, I Really Like Slop and I Will Take a Nap.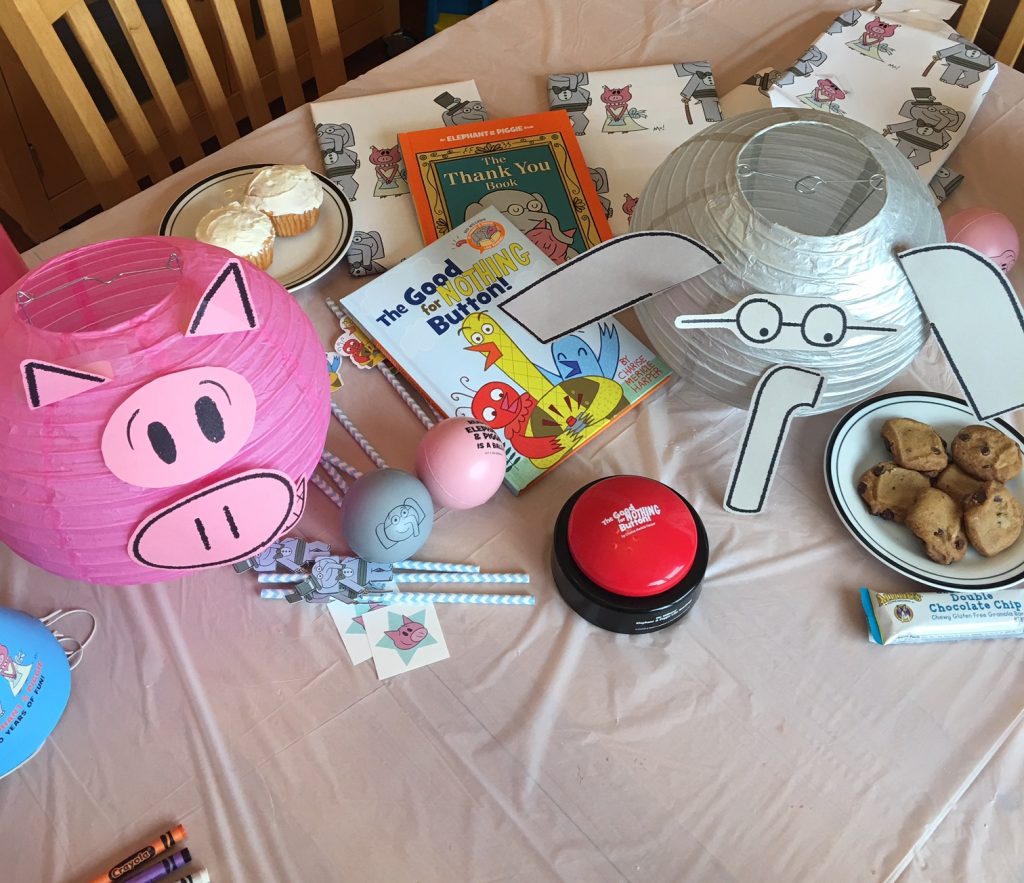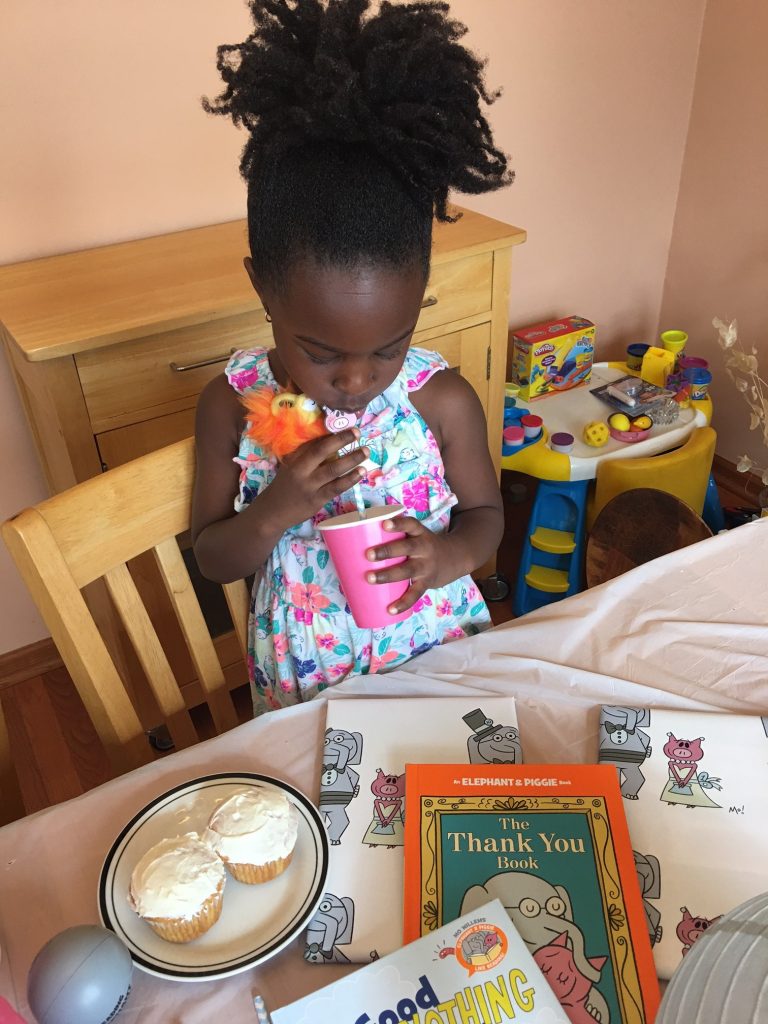 Right now, we have an exciting giveaway taking place over on our Instagram page.  One (1) lucky winner will receive the following:
•The Good for Nothing Button
•4 books from the Elephant & Piggie series
•Plus Elephant & Piggie stress balls and temporary tattoos!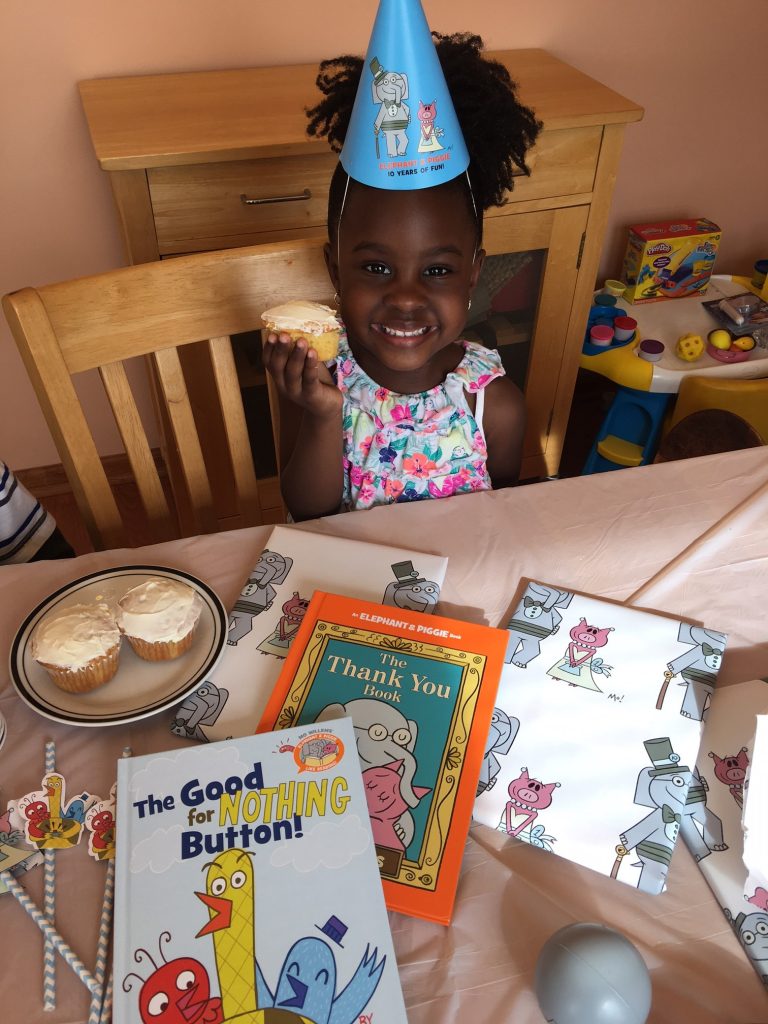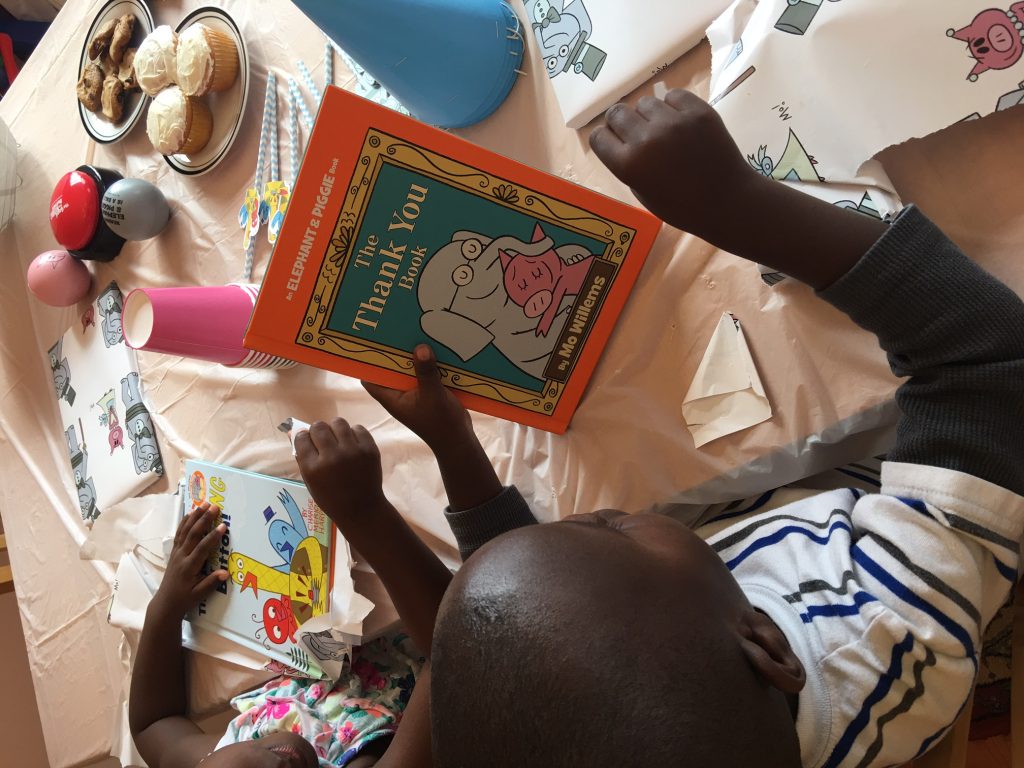 Want to use some of the fun printables we used at our book party?  You can download the free printables to make your own lanterns at home here!  You can find the free printable activity sheets here.
Be sure to follow along with all the fun celebrating 10 years of Elephant and Piggie by doing any of the following:
Visit the PigeonPresents.com website
Follow @The_Pigeon and @DisneyHyperion on Twitter
Follow @DisneyBooks on Instagram
Like @MoWillems on Facebook
Check out the hashtag #MoFun across Twitter, Facebook and Instagram!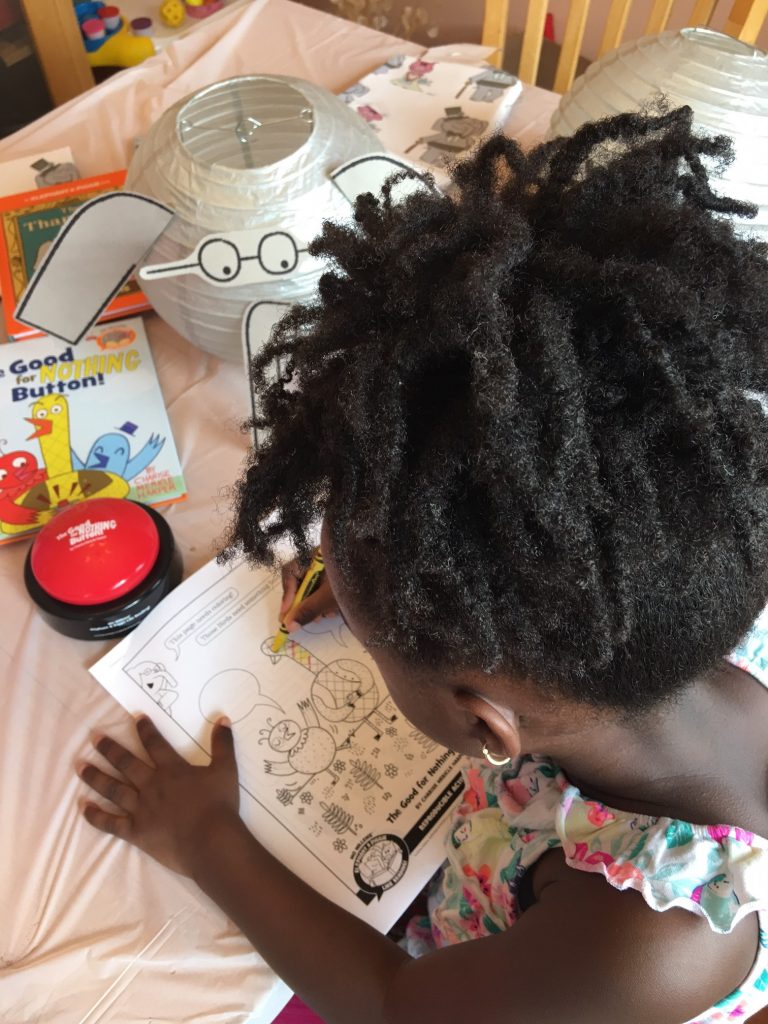 Your turn: Have you read any of the Elephant and Piggie books to your kids? If so, what are some of your favorites? Feel free to let me know in the comments.