A Book of Bridges Here to There and Me To You by Cheryl Keely, illustrated by Celia Krampien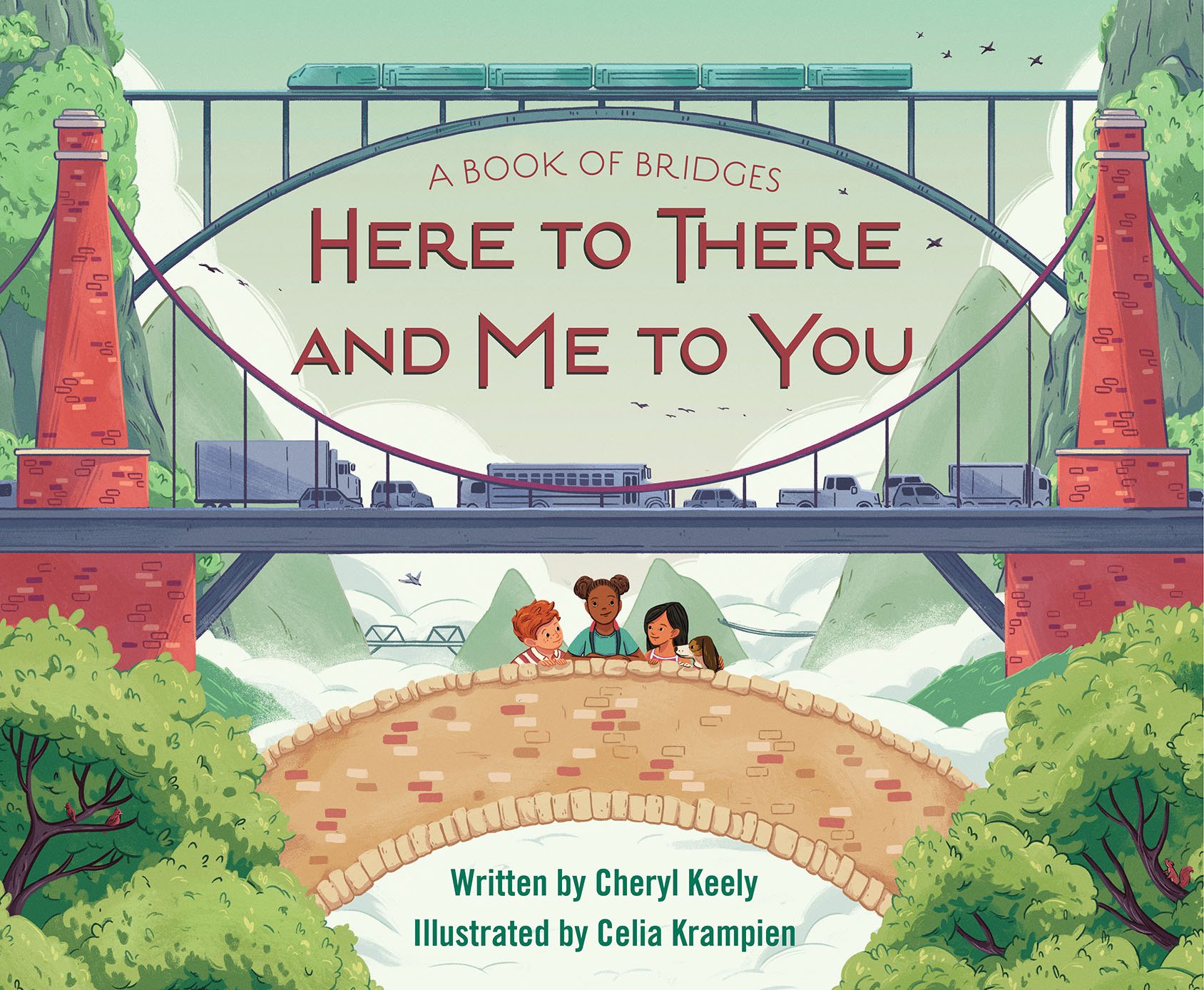 Publisher: Sleeping Bear Press
Format: Hardcover
Pages: 32
Age Range: 5 – 8 years
Grade Level: Kindergarten – 3
Synopsis
Bridges are some of the most fascinating structures in our landscape, and they come in all forms. From towering suspension bridges to humble stone crossings, this book visits them all in sweet, bouncing text with expository sidebars. But while bridges can be quite grand, this reminds us that their main purpose is bringing people together. This is perfect for budding architects, as well as readers who can relate to having loved ones who live far away.
Reflection
Children are curious and fearless by nature.  They love exploring and observing their environment and the world around them.  You could think of children as being natural born engineers and architects.  A Book of Bridges Here to There and Me To You is a great book to read with your little budding architects and engineers.
This book features a diverse cast of characters exploring several different types of bridges including: wood-covered bridges, stone bridges, drawbridges, suspension bridges, wildlife bridges and more.  The overall text is sparse, but there is additional text on each double-page spread that provides more factual information about the different types of bridges.  For example, did you know Banff National Park in Canada has the most wildlife bridges in the world?  Or that days before the Brooklyn Bridge opened to the public P.T. Barnum led 21 elephants over it to prove it was safe?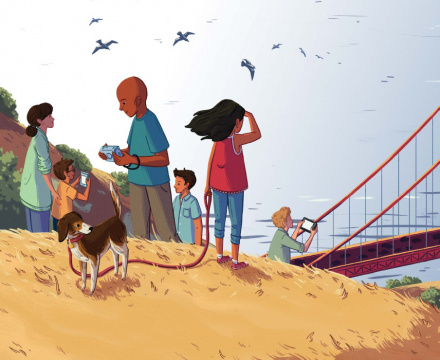 Image courtesy of sleepingbearpress.com
The kids and I really enjoy this STEM themed book.  By reading this book children will discover the many ways bridges can bring people and animals together which may spark curiosity in how to construct their own bridges.  I also love the overall message of this book about staying connected and building bridges with people.
But the bridge I like the best isn't so grand.  It connects me to you and you to me…through the simple holding of hands.
It shouldn't come as a surprise that in order for younger students to succeed in our 21st-century world they are going to need to have experiences with creativity, engineering, and technology.  I think this simple book, yet detailed book is a great example of the type of books you can read with little readers to provide an early introduction to architecture and engineering.  This book may also help children have a better understanding of how bridges help bring the whole world together.
About the Author
Cheryl Keely became a journalist because she never wanted to stop learning.  Writing picture books combines her love of learning and love of play.  When not writing, she volunteers with her dog as a pet ambassador team with a local pet therapy organization.  She currently lives in Louisville, Kentucky.
About the Illustrator
Celia Krampien grew up near Owen Sound in Ontario, Canada in a house in the woods.  She was inspired by the surrounding wildlife and developed a love of naure and animals.  She currently lives in Oakville, Ontario.
This post may contain affiliate links and may include items that I received at no cost in exchange for an honest review.  All thoughts and opinions are my own.