Breaking the Sickle: A Snippet of the Life of Dr. Yvette Fay Francis-McBarnette by Louie McClain II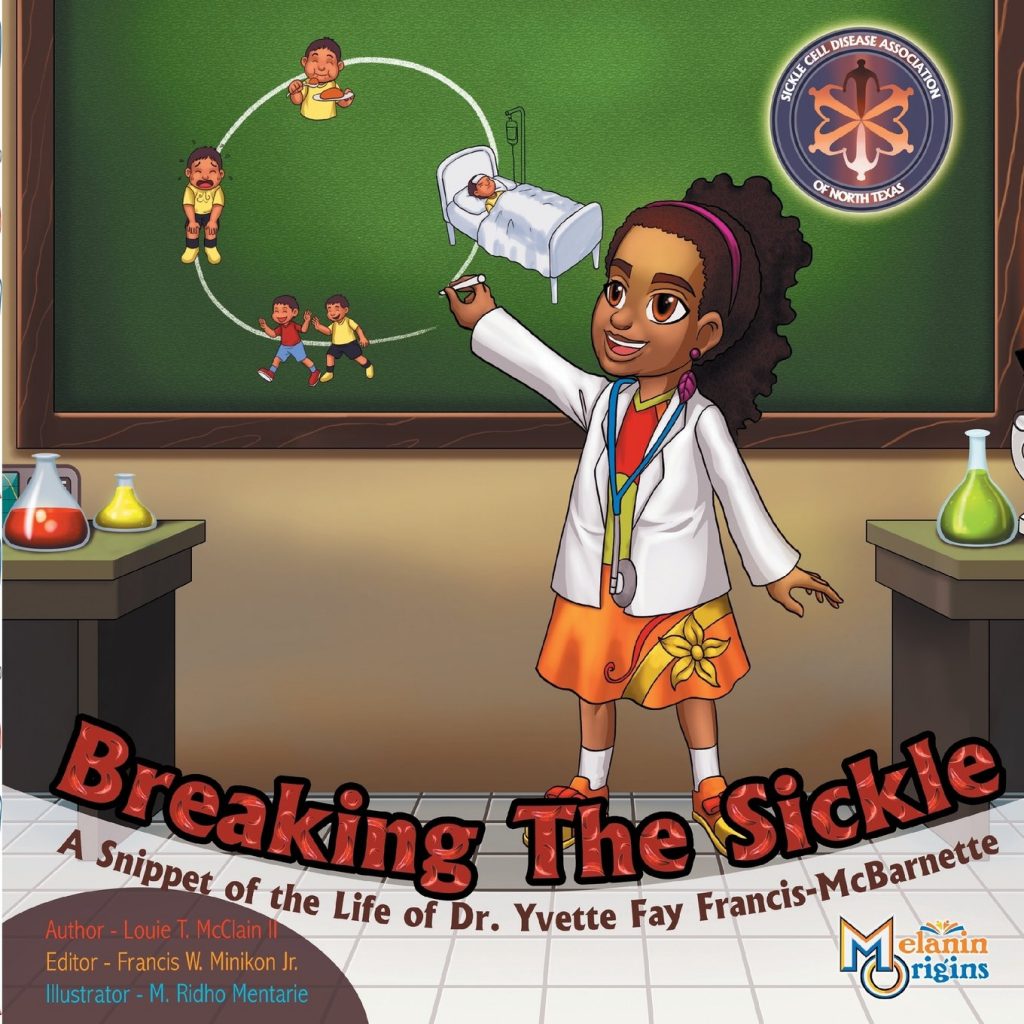 Publisher: Melanin Origins LLC
Pages: 34
Format: Paperback
Grade Level: Kindergarten – 2nd Grade
Synopsis
Have you ever wondered what your passion was? What you were put on this Earth to do? Dr. Yvette Fay Francis-McBarnette, a trail blazing woman of medicine, understood exactly what her purpose was in life. Her interest and area of expertise was researching ways to identify those with sickle cell early on, and providing therapeutic solutions to induce an improved quality of life for those who suffered from the disease. Dr. Francis-McBarnette led an extraordinary life that tells such an amazing story of hope and encouragement. Read along as Melanin Origins presents a childlike perspective of her formula for breaking the cycle of Sickle Cell Disease.
Reflection
In this third book in the Melanin Origins series, little readers learn about Dr. Yvette Fay Francis-McBarnette, a Jamaican-born medical pioneer in treating children with sickle cell anemia.  Dr. McBarnette was born in Kingston, Jamaica, on May 10, 1926.  She died on March 28, 2016 in Alexandria, Virginia. She was 89 years old.
In true Melanin Origins fashion, Breaking the Sickle exposes children to another important and prominent historical figure with a modern twist.  The graphic illustrations are vivid and include a variety of diverse childlike and adult characters throughout.  Not only does this book teach children about Dr. McBarnette's life, it also explains what sickle cell disease is along with listing a few of the symptoms and statistics.  So there is a little STEM involved in this book too!  Through easy to understand text and illustrations, children can see the difference between normal red blood cells and sickle cells.
I think Breaking the Sickle does a wonderful job educating children about a strong woman who broke down barriers of both race and gender throughout her lifetime.  I'm also impressed that 25% of all proceeds from this book will be donated to the Sickle Cell Disease Association of North Texas.  Those proceeds will be used to help fund research to cure Sickle Cell Disease and enhance the quality of life for people suffering from this disease around the world.
Since sickle cell disease mostly affects people of African ancestry, I think this is an important book to expose to African-American children (or any children) who may be suffering from the disease.  Children (or adults) born with sickle cell will be able to relate to this book in a positive way seeing themselves being represented.  Check out this great story of determination, hope and encouragement with your little readers.
Connect with Melanin Origins!
Website | Facebook | Twitter | Instagram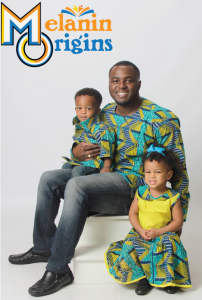 Disclaimer: I received a FREE copy of this book in exchange for an honest review.  All opinions expressed are my own.
Your turn: What is your favorite book in the Melanin Origins series?  Feel free to share in the comments.