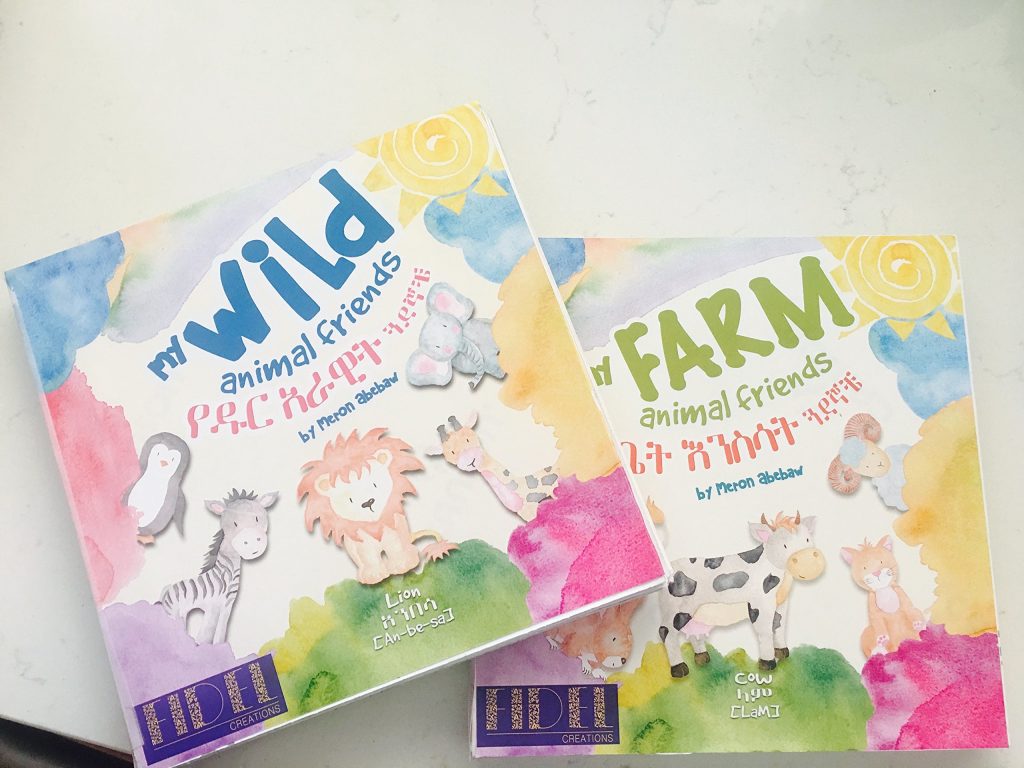 Have you ever heard of Ge'ez Script?  It's a native African writing system used in Ethiopia and Eritrea.  Fidel Creations has a goal to celebrate this fascinating ancient script and bring it to the forefront through their line of beautiful bilingual books and other baby and parent-friendly products.
The books My Farm Animal Friends and My Wild Animal Friends introduces colorful and delightfully illustrated animals to children.  The text is written in both Amharic and English.  Both books include the names of common farm animals as well as exotic wild animal life: cat, dog, rooster, elephant, monkey and lion just to name a few. Transliteration of Amharic names are also displayed to help guide readers to correctly pronounce Amharic translations as well as enable non-Amharic readers to learn a few Amharic words.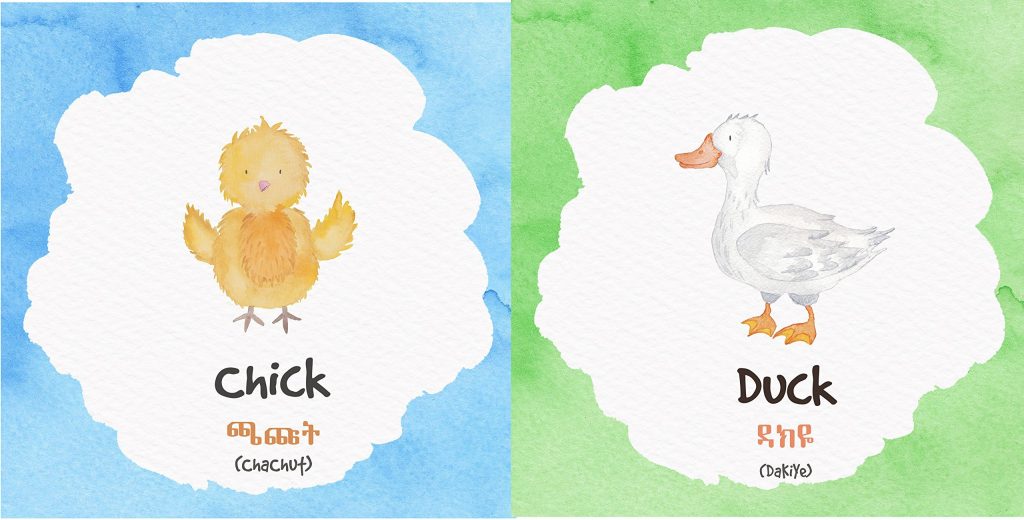 While I don't currently have any plans to learn Amharic or teach it to my children, these books may help other families – especially families raising children from Ethiopia or Eritrea.  I think it's important to keep kids connected to their birth culture.  By Fidel Creations making these bilingual board books they are helping babies, toddlers and parents learn a few Amharic words to use in their everyday life.  A durable and high quality bilingual board book series for babies and toddlers.  Check them out!
Connect with Fidel Creations!