Work Pause Thrive: How to Pause for Parenthood Without Killing Your Career by Lisen Stromberg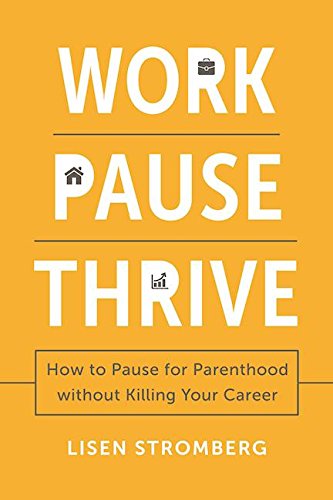 The first time I found out I was pregnant with my daughter I wondered how becoming a parent would alter my everyday life. Even though I was elated to be pregnant, a part of me was afraid of all the unknowns. More specifically, I was worried about how I would manage having work/life balance especially when my son came around just 15 months after having my daughter. Perhaps you can relate.
This book dispels the outdated thinking of putting our family first means we'll be forced to abandon our careers. No longer should women be afraid to live the lives they want to lead just because they have children. Read this book to find out how you can build a career and have a family without killing or abandoning your career.
With Stromberg's guidance, you'll learn:
Who pauses and how and why
How pausing can enrich both your career and your life
How to innovate your own path by strategically incorporating a pause into your career
What we can—and need—to do as a society to make it pausing possible for more people to achieve their personal and professional goals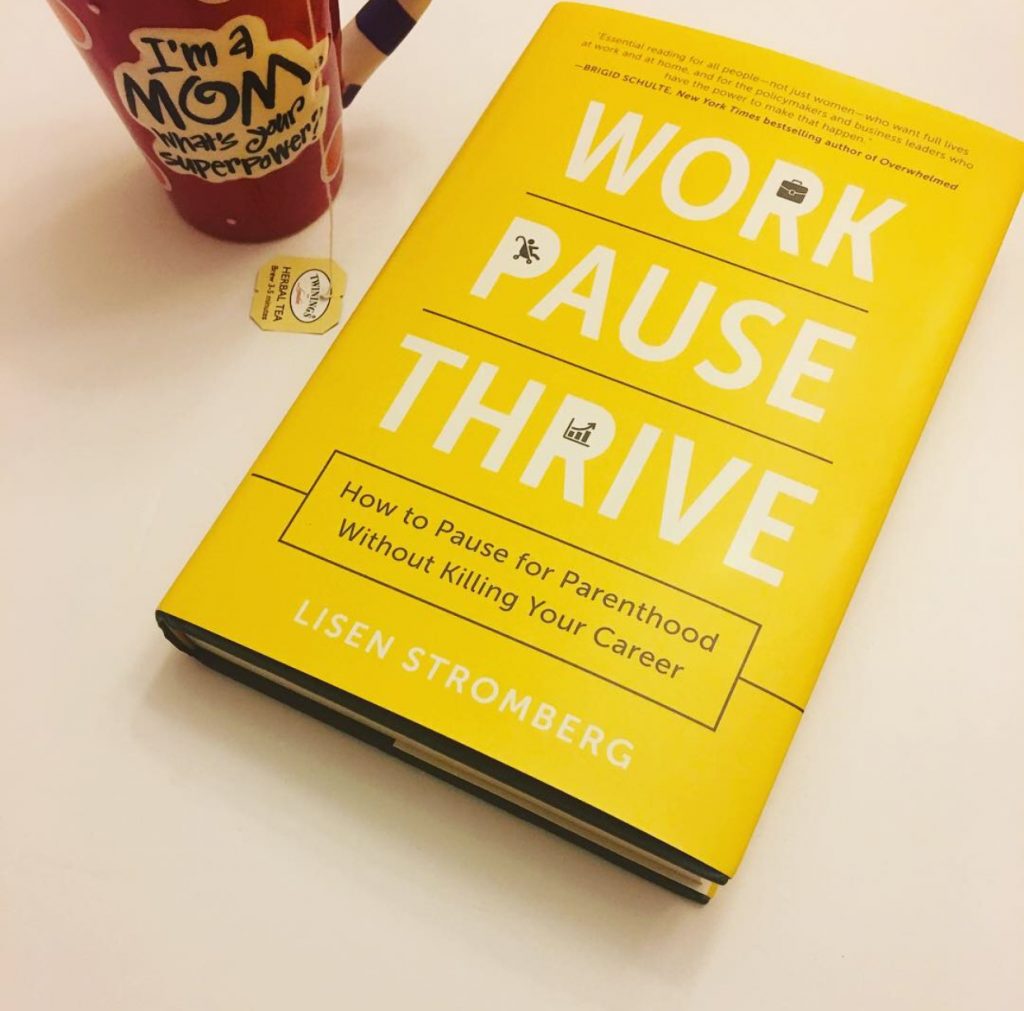 The workplace is changing, slowly.  Many workplaces now offer more flexibility for working moms, parental leave is on the rise and so are return-to-work internships.  This book covers those topics and so much more.  It helps you get clear on what it is you truly want and provides tips on choosing the right career and company to fit your needs.  The backmatter includes a an interesting and useful appendix that summarizes the results from a recent "women on the rise" study.  The goal of the study conducted was to ascertain how highly qualified women are integrating kids with careers and assess whether pausing for parenthood does actually kill a career.
The Giveaway!
Giveaway details:
Prizes: One of 15 copies of Work PAUSE Thrive by Lisen Stromberg ($25 ARV)
Dates: February 21, 2017 – March 11, 2017
Entry Options: Readers may enter the giveaway via the widget with the following options:
Notification: Winners will be randomly selected and notified by CLEVER by March 14, 2017
Terms & Conditions: The official Terms & Conditions are included in the widget; here is the high-level eligibility criteria:

Age 18+
US resident only
Only one winner per household
I was selected for this opportunity as a member of CLEVER and the content and opinions expressed here are all my own.