2017 promises to be a year filled with some amazing literature for kids, teens and adults.  Below I've rounded up 15+ diverse picture and young adult books being released this month.  Which ones are you looking forward to reading with your little readers?  Feel free to share in the comments.  Enjoy!
January 3, 2017
Martin's Dream Day by Kitty Kelley


Bestselling author and journalist Kitty Kelley combines her elegant storytelling with Stanley Tretick's iconic photographs to transport readers to the 1963 March on Washington, bringing that historic day vividly to life for a new generation.
Muhammad Ali: A Champion is Born by Gene Barretta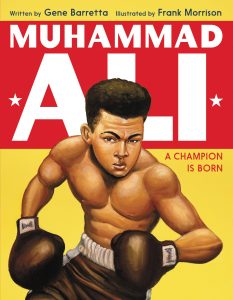 In this picture book biography of Muhammad Ali, author Gene Barretta and illustrator Frank Morrison tell the unforgettable childhood story of this legendary boxing champion and how one pivotal moment set him on his path to become the Greatest of All Time.
One Last Word: Wisdom from the Harlem Renaissance by Nikki Grimes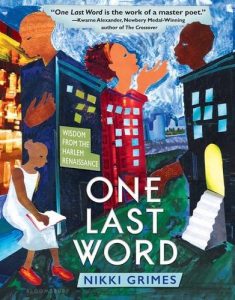 In this collection of poetry, Nikki Grimes looks afresh at the poets of the Harlem Renaissance — including voices like Langston Hughes, Georgia Douglas Johnson, and many more writers of importance and resonance from this era — by combining their work with her own original poetry. Using "The Golden Shovel" poetic method, Grimes has written a collection of poetry that is as gorgeous as it is thought-provoking.
Midnight without a Moon by Linda Williams Jackson


It's Mississippi in the summer of 1955, and Rose Lee Carter can't wait to move north. But for now, she's living with her sharecropper grandparents on a white man's cotton plantation.
The Sweetest Sound by Sherri Winston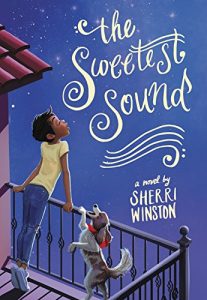 For ten-year-old Cadence Jolly, birthdays are a constant reminder of all that has changed since her mother skipped town with dreams of becoming a singing star. Cadence inherited that musical soul, she can't deny it, but otherwise she couldn't be more different – she's as shy as can be.
Pathfinders: The Journeys of 16 Extraordinary Black Souls by Tonya Bolden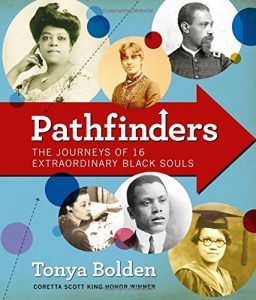 Award-winning author Tonya Bolden offers an insightful look at 16 figures, from Venture Smith, who bought his freedom; to Sadie Alexander, who contributed to the Civil Rights movement in the United States; to Katherine Johnson, who helped the United States land on the moon.
Flying Lessons & Other Stories by Ellen Oh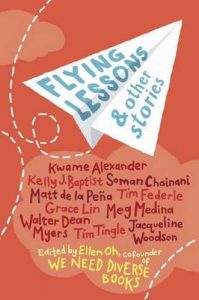 Whether it is basketball dreams, family fiascos, first crushes, or new neighborhoods, this bold anthology—written by the best children's authors—celebrates the uniqueness and universality in all of us.
In a partnership with We Need Diverse Books, industry giants Kwame Alexander, Soman Chainani, Matt de la Peña, Tim Federle, Grace Lin, Meg Medina, Walter Dean Myers, Tim Tingle, and Jacqueline Woodson join newcomer Kelly J. Baptist in a story collection that is as humorous as it is heartfelt.
January 10, 2017
Let's Clap, Jump, Sing & Shout: Dance, Spin & Turn It Out: Games, Songs, and Stories from an African-American Childhood by Patricia McKissack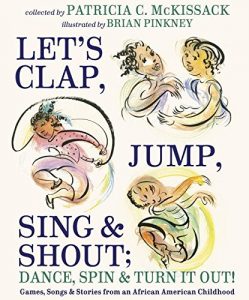 Parents and grandparents will delight in sharing this exuberant book with the children in their lives. Here is a songbook, a storybook, a poetry collection, and much more, all rolled into one. Find a partner for hand claps such as "Eenie, Meenie, Sassafreeny," or form a circle for games like "Little Sally Walker." Gather as a family to sing well-loved songs like "Amazing Grace" and "Oh, Freedom," or to read aloud the poetry of such African American luminaries as Langston Hughes, James Weldon Johnson, and Paul Laurence Dunbar. And snuggle down to enjoy classic stories retold by the author, including Aesop's fables and tales featuring Br'er Rabbit and Anansi the Spider. Read my review of this book here.
Zoo Day by Anne Rockwell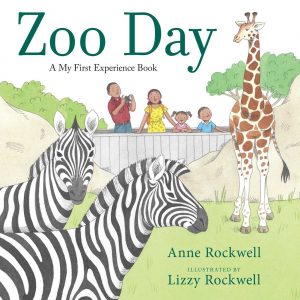 A young boy and his family visit the zoo for the very first time. From gorillas to lions, polar bears to parrots, Anne Rockwell and her daughter, artist Lizzy Rockwell, celebrate a day he will never forget. With simple, lyrical text and bright illustrations that jump off the page, Zoo Day brings the joys of visiting the zoo vividly to life.
Stone Mirrors: The Sculpture and Silence of Edmonia Lewis by Jeannine Atkins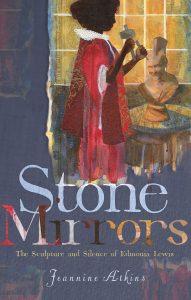 A sculptor of historical figures starts with givens but creates her own vision. Edmonia Lewis was just such a sculptor, but she never spoke or wrote much about her past, and the stories that have come down through time are often vague or contradictory. Some facts are known: Edmonia was the daughter of an Ojibwe woman and an African-Haitian man. She had the rare opportunity to study art at Oberlin, one of the first schools to admit women and people of color, but lost her place after being accused of poisoning and theft, despite being acquitted of both. She moved to Boston and eventually Italy, where she became a successful sculptor.
January 17, 2017
Fancy Party Gowns: The Story of Fashion Designer Ann Cole Lowe by Deborah Blumenthal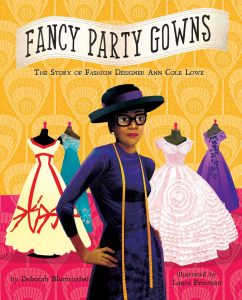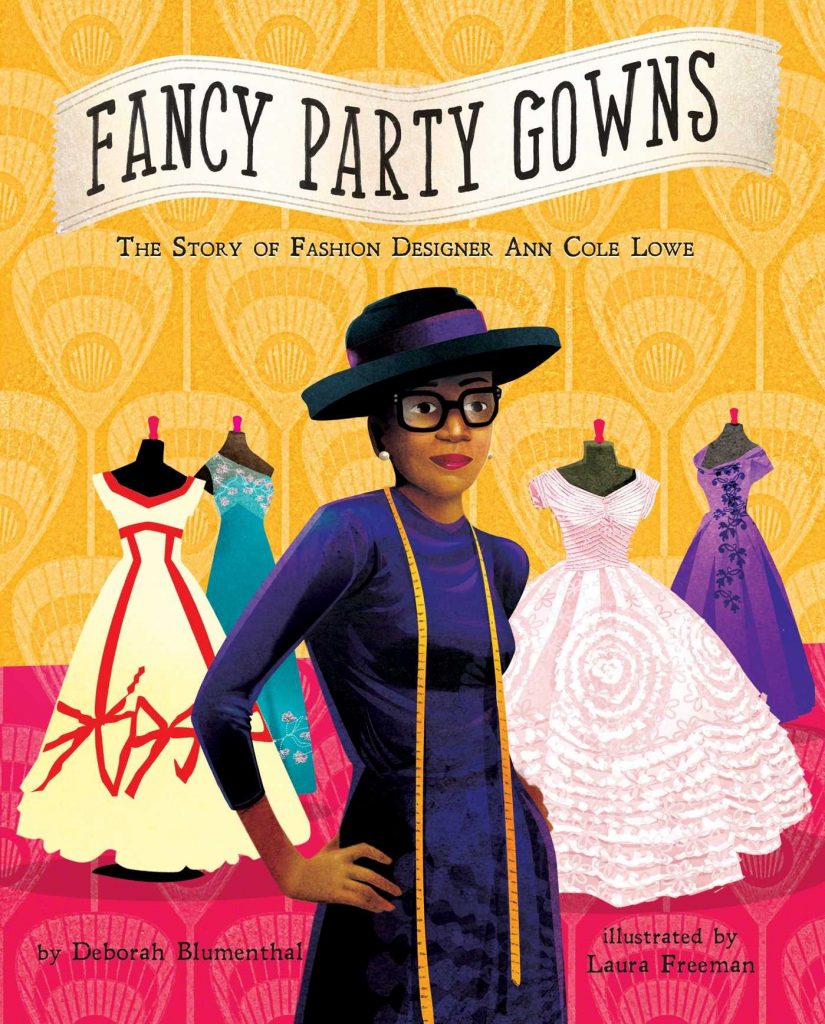 A beautiful picture book about Ann Cole Lowe, a little-known African-American fashion designer who battled personal and social adversity in order to pursue her passion of making beautiful gowns and went on to become one of society's top designers.
The Youngest Marcher by Cynthia Levinson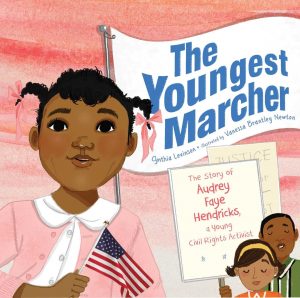 Meet the youngest known child to be arrested for a civil rights protest in Birmingham, Alabama, 1963, in this moving picture book that proves you're never too little to make a difference.  Read my review of this book here.
January 24, 2017
Love Is by Diane Adams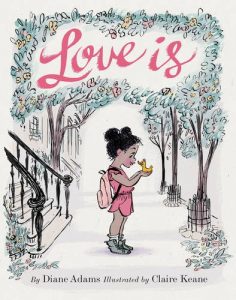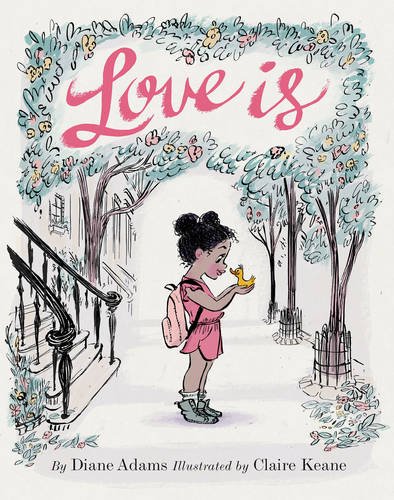 Perfect for Valentine's Day—or any tender moment—this story of a girl and a duckling who share a touching year together will melt hearts old and young. In this tenderly funny book, girl and duckling grow in their understanding of what it is to care for each other, discovering that love is as much about letting go as it is about holding tight. Children and parents together will adore this fond exploration of growing up while learning about the joys of love offered and love returned.
The Legendary Miss Lena Horne by Carole Boston Weatherford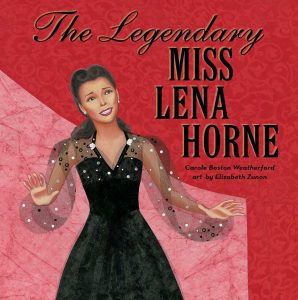 Celebrate the life of Lena Horne, the pioneering African American actress and civil rights activist, with this inspiring and powerful picture book from award-winning author Carole Boston Weatherford.
Fredrick Douglass: The Lion Who Wrote History by Walter Dean Myers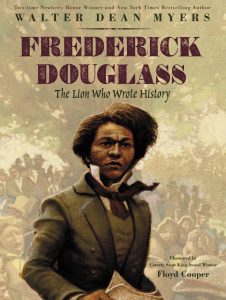 In this picture book biography, the late New York Times bestselling author Walter Dean Myers and acclaimed artist Floyd Cooper take readers on an inspiring journey through the life of Frederick Douglass.
January 31, 2017
The Wall of Fame Game (The Magnificent Mya Tibbs #2) by Crystal Allen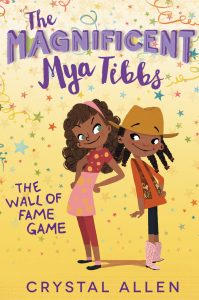 Nine-year-old Mya Tibbs is in a triple heap of trouble. As the Tibbs household prepares for the new baby, Mya is extra excited to spend time with her mom watching their favorite Annie Oakley marathon before her new sister arrives. Until she's cornered into a bet with her number-one enemy, Naomi Jackson, that she can beat her in the famous fourth-grade Wall of Fame Game—which means Mya is stuck studying every night instead of hanging out with Mom. As if that wasn't enough, Mya just entered Bluebonnet's annual chili cook-off, even though she doesn't know how to cook! Holy moly!
The Harlem Charade by Natasha Tarpley


Harlem is home to all kinds of kids. Jin sees life passing her by from the window of her family's bodega. Alex wants to help the needy one shelter at a time, but can't tell anyone who she really is. Elvin's living on Harlem's cold, lonely streets, surviving on his own after his grandfather was mysteriously attacked.
Loving vs. Virginia by Patricia Hruby Powell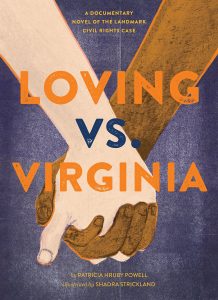 From acclaimed author Patricia Hruby Powell comes the story of a landmark civil rights case, told in spare and gorgeous verse. In 1955, in Caroline County, Virginia, amidst segregation and prejudice, injustice and cruelty, two teenagers fell in love. Their life together broke the law, but their determination would change it. Richard and Mildred Loving were at the heart of a Supreme Court case that legalized marriage between races, and a story of the devoted couple who faced discrimination, fought it, and won.