The Youngest Marcher: The Story of Audrey Faye Hendricks by Cynthia Levinson, illustrated by Vanessa Brantley Newton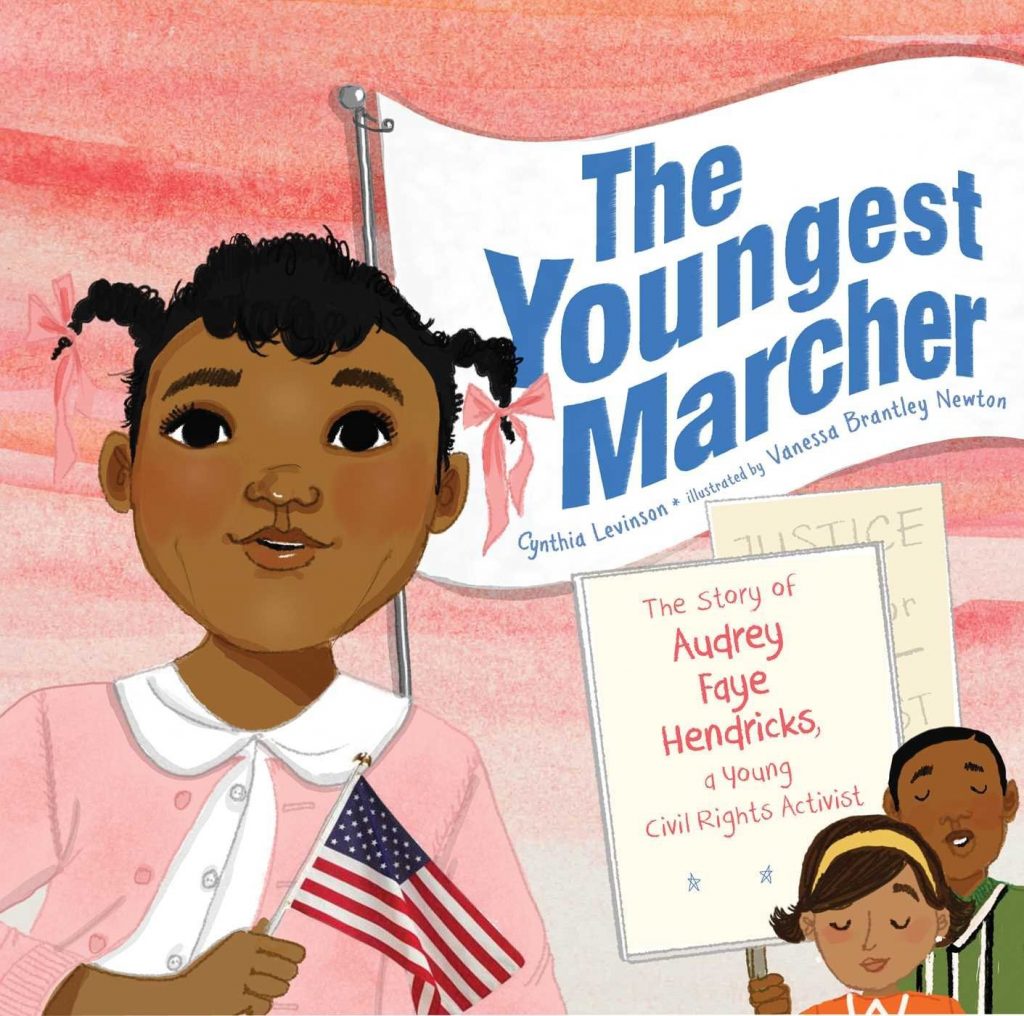 Age Range: 5 – 10 years
Grade Level: Kindergarten – 5
Hardcover: 40 pages
Publisher: Atheneum Books for Young Readers
Available for Sale: January 17, 2017
Synopsis
Meet the youngest known child to be arrested for a civil rights protest in Birmingham, Alabama, 1963, in this moving picture book that proves you're never too little to make a difference.
Nine-year-old Audrey Faye Hendricks intended to go places and do things like anybody else.
So when she heard grown-ups talk about wiping out Birmingham's segregation laws, she spoke up. As she listened to the preacher's words, smooth as glass, she sat up tall. And when she heard the plan—picket those white stores! March to protest those unfair laws! Fill the jails!—she stepped right up and said, I'll do it! She was going to j-a-a-il!
Audrey Faye Hendricks was confident and bold and brave as can be, and hers is the remarkable and inspiring story of one child's role in the Civil Rights Movement.
Reflection
Nine year-old Audrey Faye Hendricks was just an ordinary girl in a lot of ways.  She liked to help her mother cook, she sang in the church choir, she went to school, she loved to eat ice cream, but she especially loved her mother's recipe for hot rolls baptized in butter…yum!
Audrey also just wanted to go to different public places and do things just like everyone else. Why couldn't she eat inside of her local ice cream shop (Newberry's) and why did she always have to get hand-me-down schoolbooks?  I'll tell you why – because Audrey grew up in Birmingham, Alabama at the height of racial segregation in the South. After participating in the Children's March in May 1963, Audrey is the youngest of more than three thousand children who get arrested.  She spent a total of seven days in jail.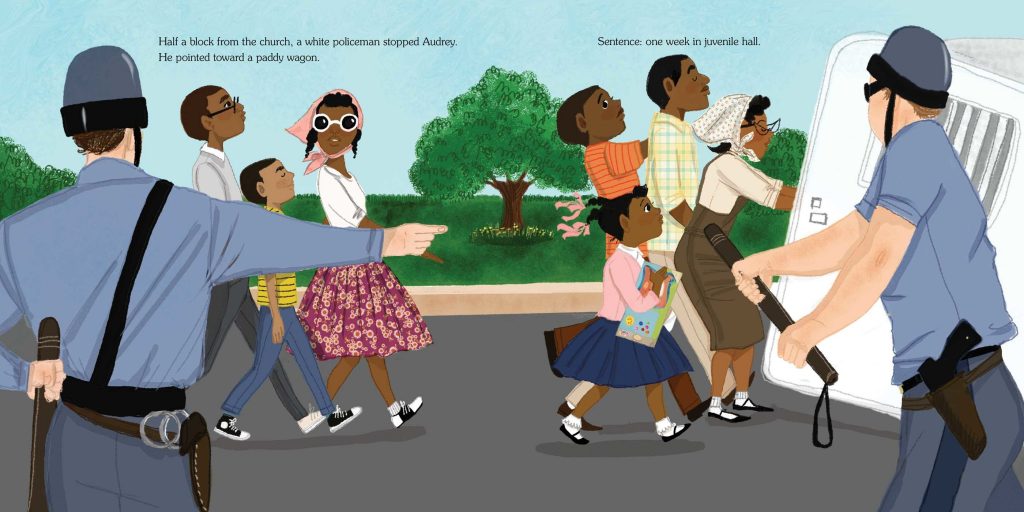 Remember I said Audrey was ordinary in a lot of ways?  Well, not only did being the youngest child to get arrested in the 1963 Children's March make her quite extraordinary, but so did being blessed with the opportunity to eat dinner with Dr. Martin Luther King Jr. on several occasions at her house.  That's right, Dr. King used to come to little Audrey's house to eat dinner with her family and other ministers.  The dinner conversation would revolve around different strategies to help wipe out segregation laws.  It was from overhearing those conversations that Audrey decided she would stand up for what's right despite the consequences.
This book is very inspirational and quite moving.  I absolutely LOVE Audrey's courage and passion for wanting to do the right thing even if it meant she had to spend a few days behind bars.  As always, Vanessa Brantley-Newton delivers exquisite illustrations that really capture the essence of this true story.  My favorite illustrations are when Audrey is shown laying down in bed in the jail cell and the other illustration where she is sitting criss-cross applesauce in the cell.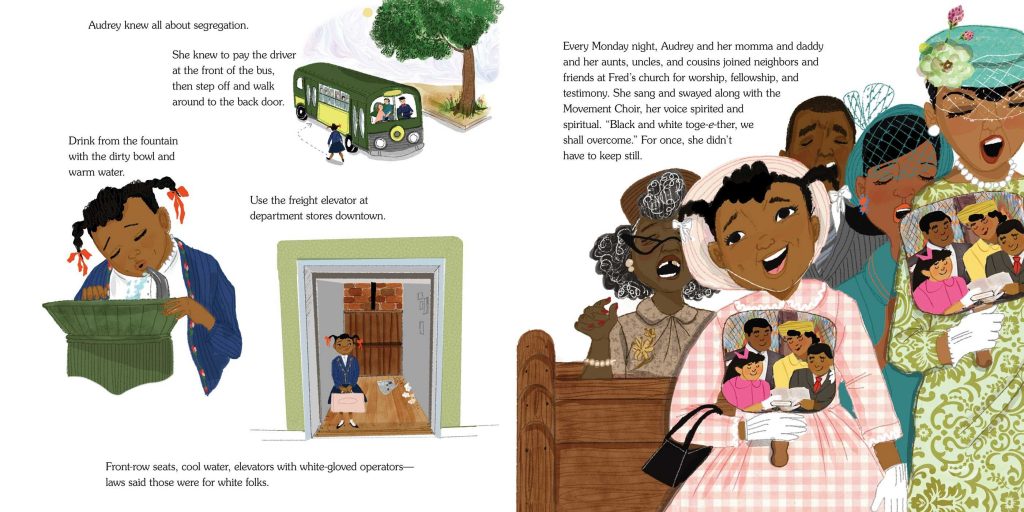 Later in life, Audrey went on to graduate from college and became a teacher. Nicknamed the "Civil Rights Queen", Audrey Faye Hendricks passed away in 2009. The back matter includes a timeline of events, a recipe for "Hot Rolls Baptized in Butter" and an author's note.
Overall, I think this is a beautiful and important non-fiction book that helps children understand they are never too young to make a difference and change the world.  Perfect for reading with your little readers during Black History Month, Women's History Month or any time of the year.