Penguins Love Colors by Sarah Aspinall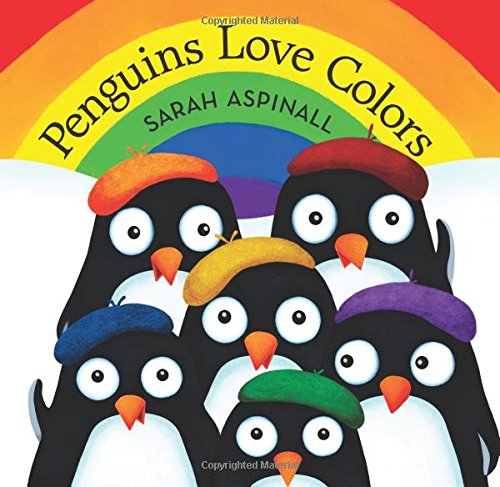 Age Range: 3 – 5 years
Grade Level: Preschool – Kindergarten
Hardcover: 40 pages
Publisher: The Blue Sky Press
Synopsis
Mama loves brightly colored flowers and her little penguins too!  Tulip, Tiger Lily, Dandelion, Bluebell, Violet and Broccoli use red, orange, yellow, blue, purple, and green to color in their snowy world and paint a wonderful surprise for Mama.   Will she know who painted what?  Of course she will!  But will YOU know?
Simple language and arresting, graphic illustrations introduce readers to the six primary and secondary colors and the adorable antics of six creative little penguins. A lively text, asking children to participate by answering questions, makes this an engaging, heartwarming story that is perfect for bedtime, story time, or anytime.
Reflection
My kids absolutely LOVE this cute little book – honestly!  Since the day we received it, it's been in our bedtime story rotation on repeat at the top of the pile.  I think the kids are attracted to the bright colors and of course the six little penguins.  I mean who can resist an adorable group of penguins wearing rainbow colored berets who love to paint?
Each of the penguins is named after a colorful flower.  There is: Tulip, Tiger Lily, Dandelion, Bluebell, Violet and Broccoli.  Did you know broccoli is a flower?  This was news to me, but a note in the copyright explains that broccoli is indeed classified as both a vegetable and a flower.  The part of the vegetable we eat is actually the flower of the plant.  Who knew?
I love how engaging this book is in such a subtle way.  It asks children simple questions like, "Do you think these little penguins loved to paint on perfect white ice and snow?" and "Do you think they made a mess?"  These questions allow children to think and participate by answering yes or no.  My kids love shouting out the answers to each question asked.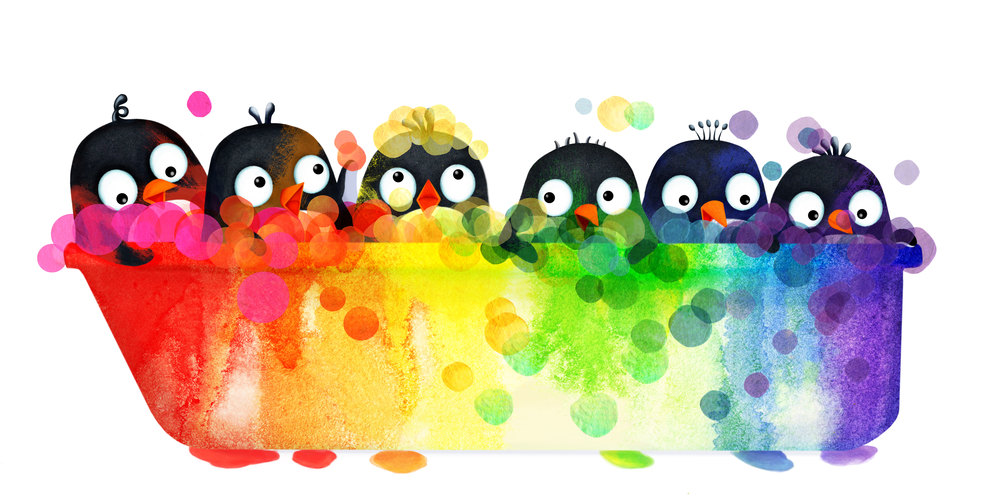 I also like the fact that the author didn't try to complicate this book by incorporating color mixing.  I think the topic of color mixing would make a great follow-up book to this one though.  The bright and vivid illustrations are captivating throughout the book.  The kids love seeing the penguins all messy and covered in paint.  They also love the page where all of the penguins are in the bathtub – so cute!  Children will relate to doing some of the same things the penguins do like: painting, taking a bath and taking a nap.
Overall, I think this book is heartwarming, charming, lively and fun!  It's sure to be a hit with art teachers, toddlers, preschoolers and kindergartners learning their colors.  In addition to learning about colors, I think children will also easily grasp a couple of different messages and themes like: creativity, imagination, family, love, teamwork, giving, and diversity.  This book shows that not everything in life is black and white; there are colors all around us.  As the back cover of this book says, "Everything is black and white until six little penguins pick up their paintbrushes and change their snowy world into a colorful garden of flowers and rainbows."  What a great message to encourage little readers to be advocates and agents of change!
P.S. Be on the lookout for the sequel called Penguins Love their ABC's coming soon!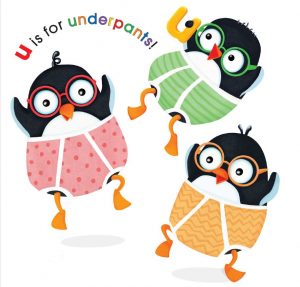 About the Author
Sarah Aspinall grew up on top of a hill in the middle of the English countryside and quickly learned that painting, drawing, and writing stories were her favorite things to do.  Later, she came to the United States and graduated with a degree in illustration from the Rhode Island School of Design.  She now lives in Los Angeles with her mischievous black cat, Mugglewump.  Connect with Sarah online at her website.
Your turn: Have you read this book yet?  Feel free to share in the comments.