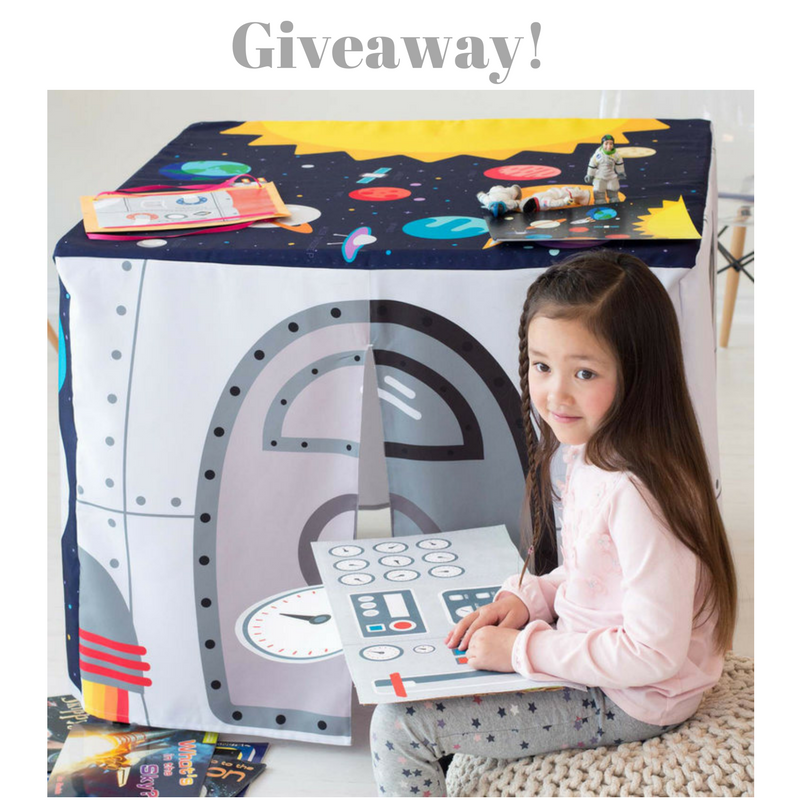 5-4-3-2-1 blast off!  The kids absolutely LOVE playing in their new Hideaboo rocket ship hideout!  Created by an award winning teacher, Hideaboo hideouts help spark creativity and allow your kids to play independently or with each other. My kids love pretending they are astronauts in a rocket ship flying to outer space.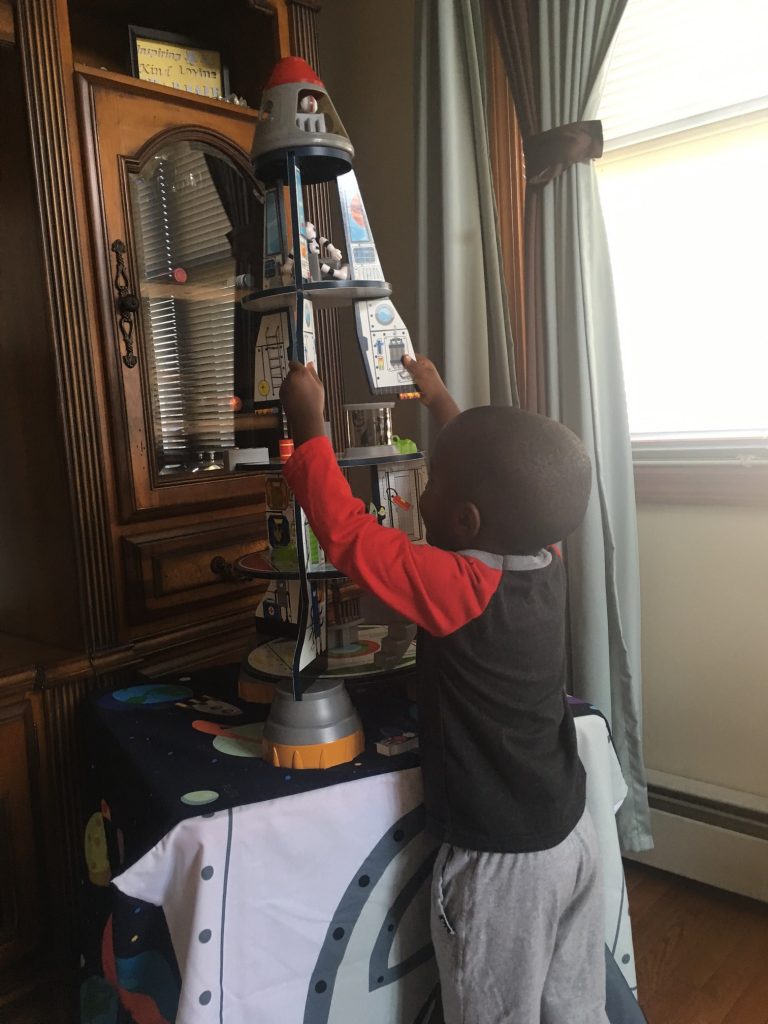 One of the best things about the hideouts is they are totally portable and can be placed in any part of your house or used on the go (as long as your bring your card table along with you).  We currently have our hideout in our living room, but the kids have played with it upstairs in their room too.  It's perfect for keeping them occupied while I do things like cook dinner or fold the laundry.
Hideaboo also provides you with FREE access to their printable library.  They've created activities, diy costume ideas, an adventure journal and printable puppets for each of their Hideouts! Your purchase comes with a code for free downloads of your printable activities and instructions.  How fun is that?
Each hideout is made to slide over a card table and it's super simple to set up and fold away for easy storage.
Here's what's you get:
Includes ONE Hideout and ONE storage bag
Card table not included
Slips over standard card tables, 34″ w x 28″ h
Easy to setup and tear down
Durable, high quality fabric & machine washable
These are the current hideouts available:
Happy Camper Hideout
Enchanted Castle Hideout
Underwater Submarine Hideout
Outer Space Rocket Hideout
Down on the Farm Hideout
Lemonade Stand
The best part?  Our friends over at Hideaboo were gracious enough to sponsor a giveaway!  That's right, you can choose ANY one of their hideouts if you are the lucky winner!  Pop on over to my Instagram page if you want to enter to win.  Good luck!
Connect with Hideaboo!