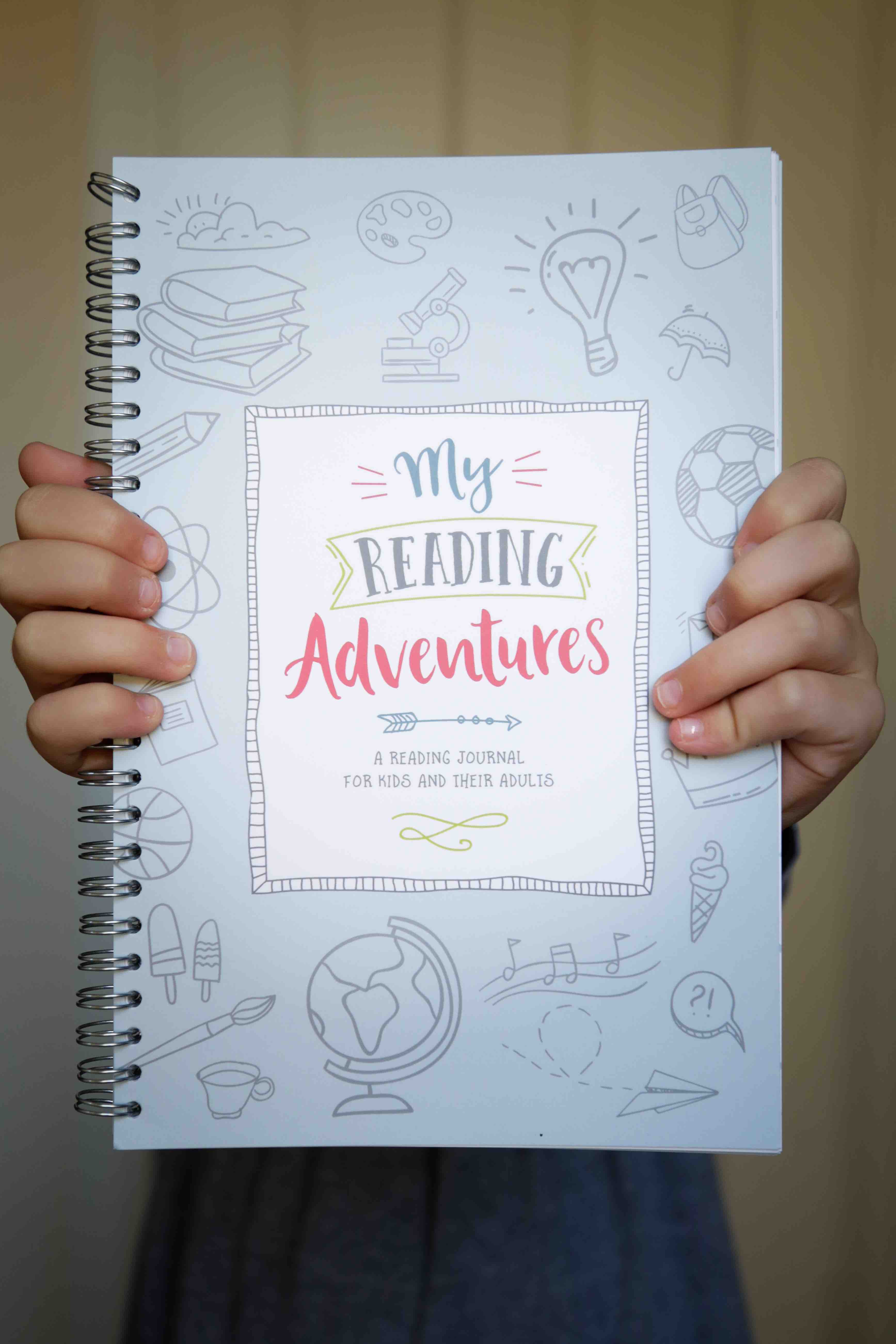 Photo Credit: luandbeanread.com
Are you guys following Lu and Bean Read yet?  They have a wonderful podcast where they introduce you to new authors and children's stories.  They also have a lovely website and Instagram account that I've been following for a few months now.  Today, we're featuring their brand new reading journal for kids in our holiday gift guide series.
Do you keep track of the books you read on your own or the ones you read with your kids?  I keep track using an Excel spreadsheet that I've been using for a few years now.  I know, it's old school, but it gets the job done.  One day I'll finally purchase a reading journal for myself.  For now, I'll live vicariously through my kids and help them log their books in their My Reading Adventures kids journal from luandbeanread.com.  I think it's a great way to spark or enhance a child's interest in reading.
The My Reading Adventures kids reading journal offers kids space and prompts to write, draw and reflect on a year's worth of reading. The journal allows kids to record 52 books—one for every week of the year—as well as completing several fun writing and drawing exercises. It's designed for kids of every age. Younger kids may choose to complete the book with an adult. For the youngest kiddos, each section provides space to draw responses. Older readers may wish to use the journal on their own or with an adult. They are given the option of drawing and writing to spark their creativity.
Details:
124 pages
Spiral bound
6 x 9 inches
Space to record 52 books
Options to write, draw or both
Younger readers can record pictures books with the help of an adult
Older readers can complete the entries alone or with an adult
Fun extras!
Since we read well over 52 children's books in a year, this journal will serve as a record of our favorite 52 books we'll read next year along with any specific reactions the kids had.  I can't wait to start filling up our journal!
Perhaps you'd like to give this journal as a gift during the upcoming holiday season. Wouldn't it be fun to pair the journal with a nice pen/pencil or markers and a favorite book?  Thankfully our new friends at luandbeanread.com are graciously offering to giveaway one FREE journal to a lucky reader.  So. One of you lovely readers will walk away with a brand new reading journal! Keep it. Or give it. Or buy a few and stick them under the tree.  Makes a great holiday gift for little readers.  Good luck!
Connect with Lu and Bean Read!

Website | Twitter | Instagram | Facebook
Your turn:  Let me whether you already keep a reading journal for your kids, or why you think it would be good to start. I look forward to hearing your responses!