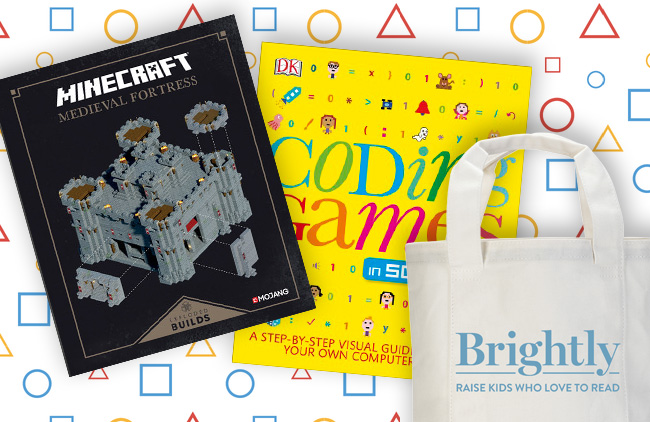 There's always a reason to celebrate, right?  Well, this week the kids and I will be celebrating Computer Science Education Week which will be observed December 5 – 11th this year.  One of the ways I'll be celebrating is by participating in the Hour of Code.  Want to join in on the fun?
In December 2013 the folks at Code.org started the first ever Hour of Code event, described as "a global movement reaching tens of millions of students in 180+ countries. Anyone, anywhere can organize an Hour of Code event. One-hour tutorials are available in over 40 languages. No experience needed. Ages 4 to 104." Sounds amazing, right?
If you didn't already know, I work full-time as a Computer Programmer and have over 15 years of technology experience.  In other words, I'm a true geek at heart.  As a parent, I understand not only the importance of reading, but also the importance of teaching your children about technology.  Today, we live in a world surrounded by technology: mobile phones, tablets, laptops, iPads, desktop computers, Smart TVs, etc.  Computer science and the technologies it encompasses lie at the heart of our economy, communication and daily lives.
As the digital age has transformed our world and workforce, many U.S. K–12 schools have fallen behind in preparing students with the fundamental computer science knowledge and skills they need for future success. To be a well-educated citizen as we move toward an ever-more computing-intensive world and to be prepared for the jobs of the 21st Century, people must have a deeper understanding of the fundamentals of computer science.  Understanding computers has become increasingly important not only for those who want to pursue careers as programmers, but also for those who want to jump into other fields, which are becoming more and more entangled with and influenced by technology.
So as parents and caregivers, what can we do to help our kids become little computer whizzes?  Don't solely rely on your child's school to help them learn.  Remember, your are your children's first teacher.  I believe in giving kids meaningful, high-quality, and creative experiences with technology and fostering skills that enable them to be more successful throughout their lives.
One thing you can do is read STEM and STEAM focused books with your children.  I love this list of 17 STEM focused books from Brightly and this one which is specifically for girls.  Another fun thing you can do is have family coding nights.  This consists of watching a fun one-hour tutorial with your kids or letting them do it on their own.  The tutorials on code.org provides a variety of hour-long tutorials for students of all ages..  They require minimal preparation time and they are self-guided allowing students to work independently at their own pace and skill-level.
And just in case you need even more reasons to get your kids excited about computers here's a few:
Learning to code is fun (and cool)!
Computers and coding gives kids an outlet for their creativity and imagination.
Learning to code provides a setting for kids to practice problem-solving skills, the engineering process, teamwork, & collaborative skills.
Coding is a very rewarding talent that can enhance the value of any individual in any profession, as it is a key 21st century skill.
Your kids can be active creators of technology, rather than just passive users of it.
Your turn: Does your child have an interest in computer science?  Feel free to share in the comments.
The giveaway!
For Computer Science Education Week, I've teamed up with our friends over at Brightly to bring you and your little computer whizzes this amazing giveaway!  One lucky winner will win two STEM focused books: Coding Games in Scratch and Minecraft Exploded Builds: Medieval Fortress along with a Brightly tote bag.  Use the entry form listed below or go here to enter.  Giveaway ends on December 31, 2016.  Good luck!