Have you seen these adorable hip hop inspired baby board books by Freshtake Books yet? There are currently three books: Nighty Nite Problems (featuring Jay Bee), Sippin' On Apple Juice (featuring Snoop Frog), and Piggie, Piggie, Piggie (featuring Odorous P.I.G.) based on the hit songs by Jay Z, Snoop Dogg, and the Notorious B.I.G. Written by Lily Bomar Owens, these adorable high-quality board books take three famous rap songs and spin the well-known choruses in a fun, kid-friendly way.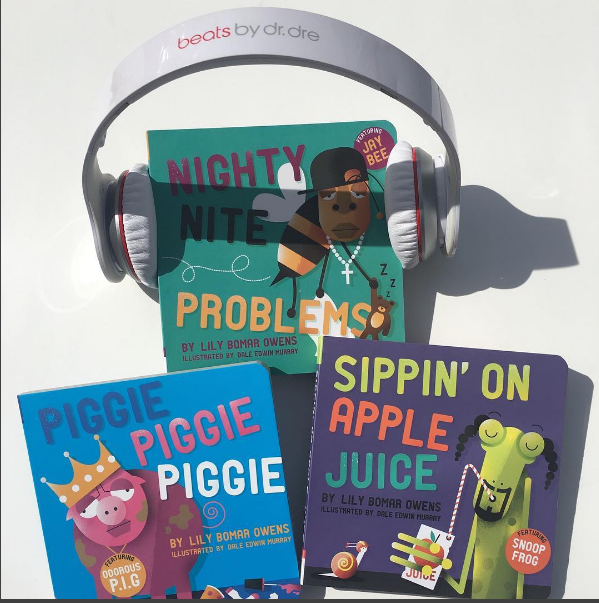 Snoop Frog is a hip-hoppin' frog who likes to drink apple juice.  Jay Bee is tired from too much buzzing around.  He just wants to sleep, but he's having fur problems.  Fitting the typical stereotype of a pig, Odorous P.I.G.'s room is a mess, a real pigsty.  And his momma's not too happy about it. A fun and very cute gift idea for your hip hop or music lovin' babies!
Our friends at Freshtake Books were gracious enough to sponsor this fun giveaway: 1 lucky US-based winner will win a copy of the book Piggie, Piggie, Piggie.  Use the entry form below to enter for your chance to win.  Good luck!