Mary Had a Little Glam by Tammi Sauer, illustrated by Vanessa Brantley-Newton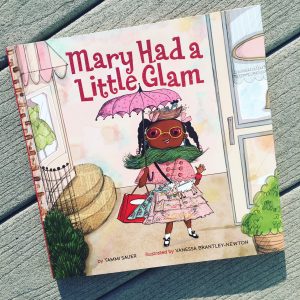 Publisher: Sterling Children's Books
Pages: 32
Age Range: 3 – 7 years old
Grade Level: Preschool – 2
Format: Hardcover
Available for Sale: August 2, 2016
Synopsis (from Amazon)
This little Mary has STYLE! In this fun take on Mother Goose, fashion-forward Mary helps some of childhood's most beloved characters go glam. From the kid who lives in a shoe (and dons some fab footwear, too) to Jack, who breaks his crown but gets a great new one, Mary's school friends look fantastic in their finery. But are they now too well dressed for recess? Not to worry—Mary always shows her flair for what to wear!
Reflection
Move over Fancy Nancy and Pinkalicious, there's a new girl in town.  Mary is her name and fashion is her game!
"Mary had a little glam that grew into a lot.  And everywhere that Mary went, she wasn't hard to spot."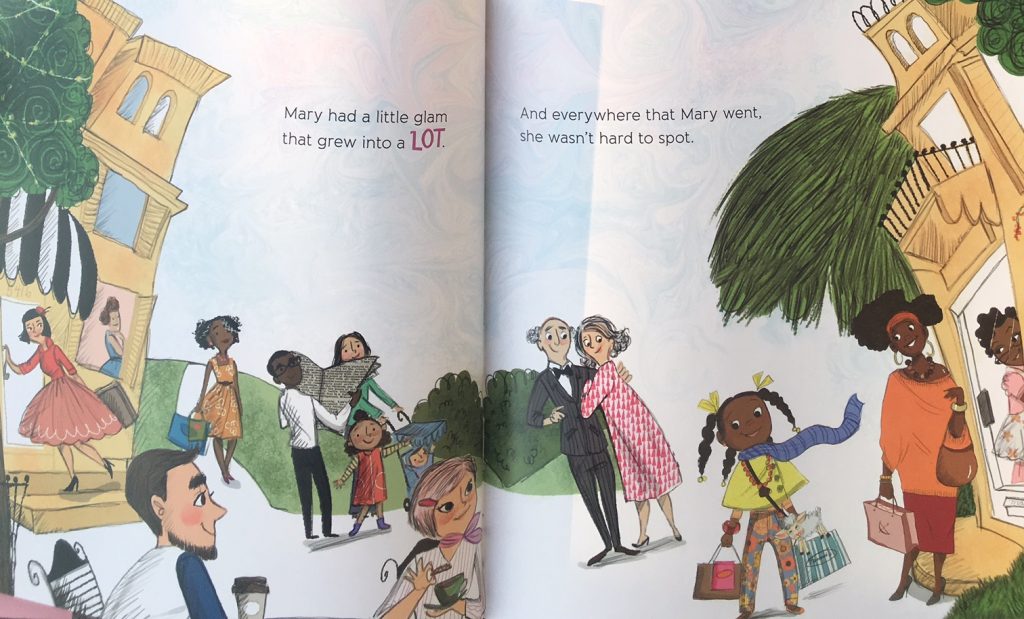 In this adorable book, Mary helps some of childhood's most beloved characters go glam!  It's the first day of school at Mother Goose Elementary School and Mary tells her mom she "must accessorize"!  Much to her surprise, when she arrives in her class she sees all of her nursery rhyme friends like Little Boy Blue, Georgie Porgie and Little Bo Peep looking glam-less from head to toe.  Quick on her feet, Mary steps in and starts offering fashion tips from fabulous footwear for the kid who lives in a shoe, to a new stylish crown for Jack.  But when it's time for recess, they realize they have one problem…they're way too overdressed to play.  Don't worry – Mary is the queen of accessorizing and she always knows what to wear.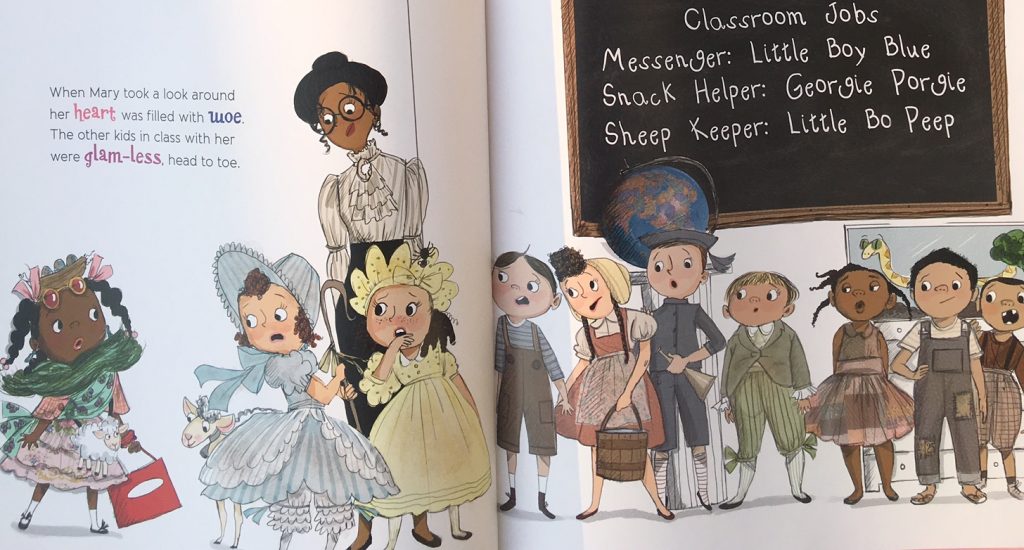 The kids and I absolutely adore this book…it's such a fun rhyming book.  Mary is the cutest little fashionista I've ever seen in a children's book!  Toting her little lamb purse and donning her pink sunglasses with matching outfit, Mary is ready for the first day of school.  I love how she takes control of the situation and starts dressing everyone up.  Even the teacher, principal and classroom pet get head-to-toe glam makeovers!  From pink feather boas to gowns and crowns it's an accessorizing extravaganza.
This book was illustrated by one of my favorite illustrators, Vanessa Brantley-Newtwon.  Vanessa can seriously do no wrong!  I love all of the bright and cheerful colors she used, the diversity in the characters and her outstanding attention to detail.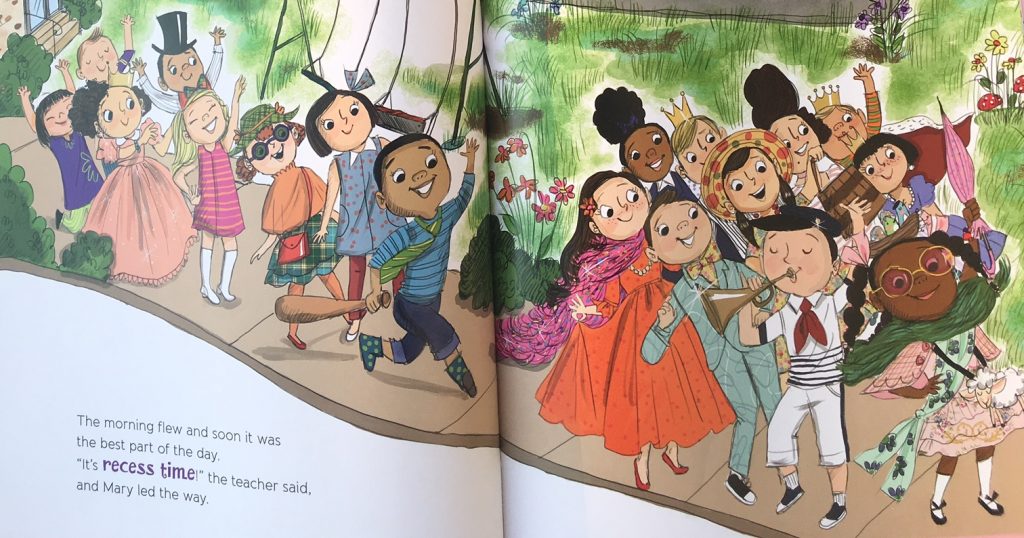 The overall message of "less is more" at the end just seals the deal for me.  While I LOVE little Mary's sense of style, I appreciate the fact that the author showed girls there is a time to dress up and be fancy, but there is also a time to play and have fun.  It's ok to get a little dirty every once in a while.  You can still look cute and let your true natural beauty shine through.  I think it's so important to teach little girls things like this because a majority of the world still defines natural beauty based on physical traits only: perfect skin, straight teeth, straight hair, skinny body.  Mary teaches us that while true glamour often calls for lots, sometimes less is more.  Natural beauty is derived from within and exudes from your soul, transforming you into a brighter, lovelier and kinder person than anything material or physical can ever do.
This playful story adds a whole new flair to our favorite Mother Goose rhymes and teaches children about real glamour and true natural beauty.  Two snaps up with a twist for Mary…a winner!  A must-have book for fashion-forward little readers everywhere.
About the Author
Tammi Sauer is a former teacher and library media specialist who is highly involved in the children's book community.  Her picture books include: Your Alien, Cowboy Camp, Chicken Dance, Bawk & Roll, and The Twelve Days of Christmas in Oklahoma.  Tammi lives in Edmond, Oklahoma.  Connect with Tammi at her website or on Twitter.
About the Illustrator
Vanessa Brantley-Newton is a self-taught illustrator who has worked on over 30 books.  She's the author and illustrator of Let Freedom Sing and Don't Let Auntie Mabel Bless the Table, and is the illustrator behind One Love and Every Little Thing written by Bob & Cedella Marley, and Presenting Tallulah, written by Tori Spelling.  Vanessa lives in Charlotte, NC.
Your turn: Are you looking forward to reading this book with your little fashionista(s)?  Feel free to share in the comments.