Great news!  In an effort to bring you more value and more affordable options, our friends over at The Story Box are celebrating their new book packages and they've lowered their prices a bit.  Hooray!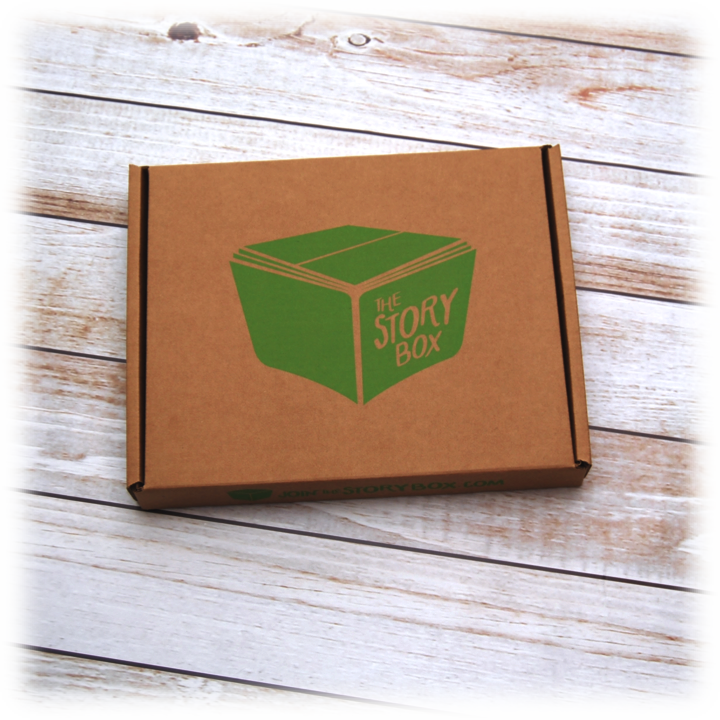 Receiving a surprise package in the mail is always a thrill for me!  My daughter is at the age where she thinks getting mail is so fun too now that she recognizes here name in print.  It makes her feel special to open up a box with her name on it. That's one of the many reasons why I think a kids' monthly subscription box is a great gift idea.
Owned by speech-language pathologist (Holly) and her husband (Clint), the Story Box is a subscription box that is intended to be an inexpensive way for parents to grow their children's personal library of books.   When you subscribe to The Story Box, your family will receive a monthly box that is curated by a nationally certified speech-language pathologist.
Each book is carefully selected to be fun and appealing to your little readers.  The Story Box family also takes great care in selecting books that will facilitate your child's communication development and emergent literacy skills.  Just to name a few attributes, they love books that are colorful, have great illustrations, good vocabulary, good story line, rhyming, alliteration, and so much more!
We received the Family Package box in the mail which is perfect for our family!  Our box contained 1 picture book, 1 board book, a tip card and a parent guide.  The tip card contained a challenge to make reading a part of your child's routine every single day.  This challenge isn't hard for us since we've been doing this daily since both of my kids were born.  I think the parent guide is so helpful and full of excellent information including language concepts and example extension activities to go along with the picture book we received.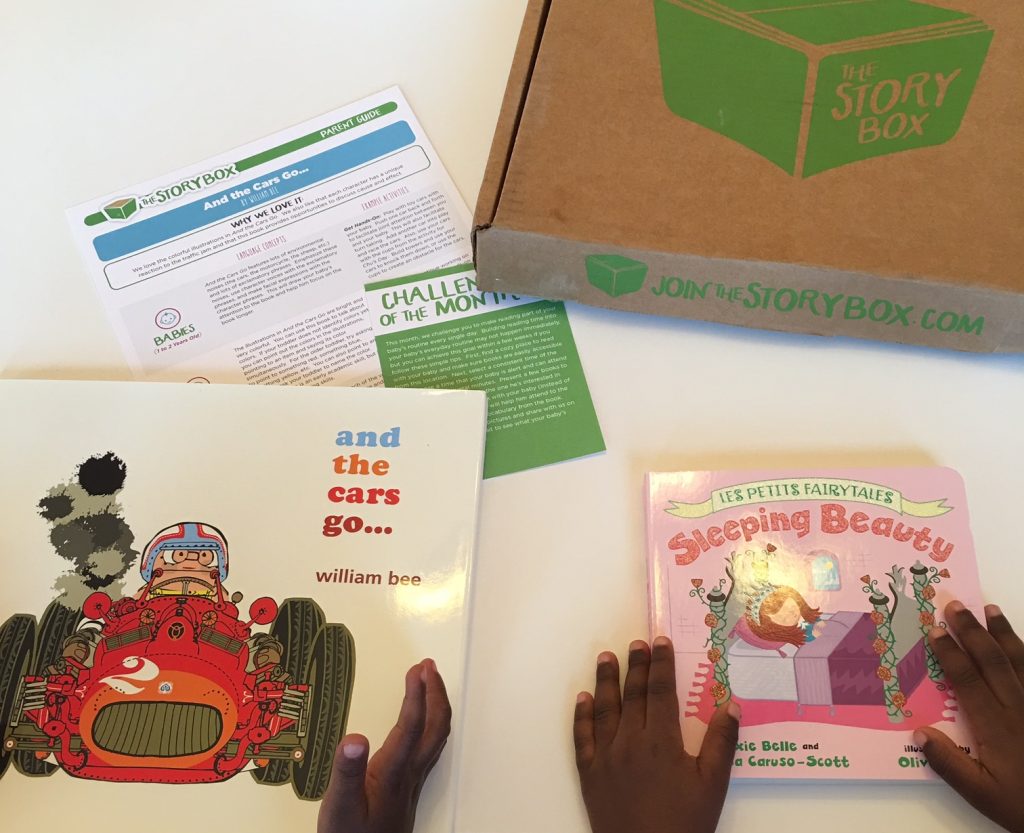 Ok, sounds great.  Let's hear about the new pricing structure and packages!
Board Book Package (Ages 0 to 2 1/2 years old)
Includes: 2 board books per month and the monthly tip card
Month-to-Month Plan: $14.99 per month
3 Month Prepay: $44.97
6 Month Prepay: $89.94
Picture Books Package (Ages 2 1/2 to 6 years old)
Includes: 2 picture books and a parent guide
Month-to-Month Plan: $19.99 per month
3 Month Prepay: $59.97
6 Month Prepay: $119.94
Family Package (Appropriate for families with children in both ages ranges)
Includes: 1 picture book, 1 board book, tip card and parent guide
Month-to-Month Plan: $17.99 per month
3 Month Prepay: $53.97
6 Month Prepay: $107.94
Shipping is always FREE for all plans!
The Discount: Here Wee Read readers get $5.00 off the first order! Just use coupon code SPRING at checkout!
Disclosure: I received this complimentary box for review purposes. I was not compensated in any way. All opinions are my own.
Connect with The Story Box!
Website | Twitter | Facebook | Instagram
Your turn: Have you tried this fantastic subscription service for your little readers yet? Feel free to share in the comments.