The Positivity Kit by Lisa Currie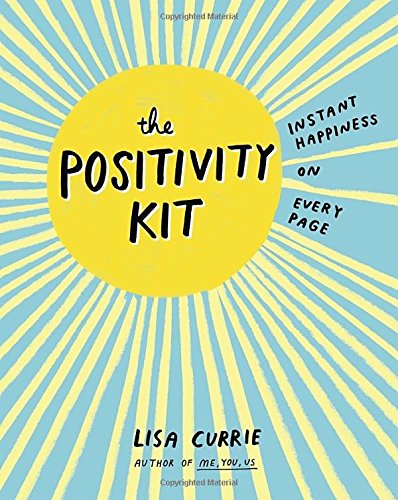 Format: Paperback
Pages: 192
Publisher: TarcherPerigee/Penguin Random House
Available for Sale: June 7, 2016 | Pre-Order Link
Synopsis (from Amazon)
Brimming with engaging prompts that focus on the good things in life, this interactive book is guaranteed to cheer up even the grumpiest person on the rainiest day.
Prompts include:
Draw your dream home.
Make a grateful list.
Compile the perfect playlist.
Draw yourself a tattoo (on paper!).
List 30 great ways to spend a free hour.
Write a thank you note to a stranger.
A smell that reminds you of someone you love
Something you never congratulated yourself on, but should have
On the heels of Me, You, Us and The Scribble Diary, The Positivity Kit is illustrator Lisa Currie's most personal, and most upbeat, book yet.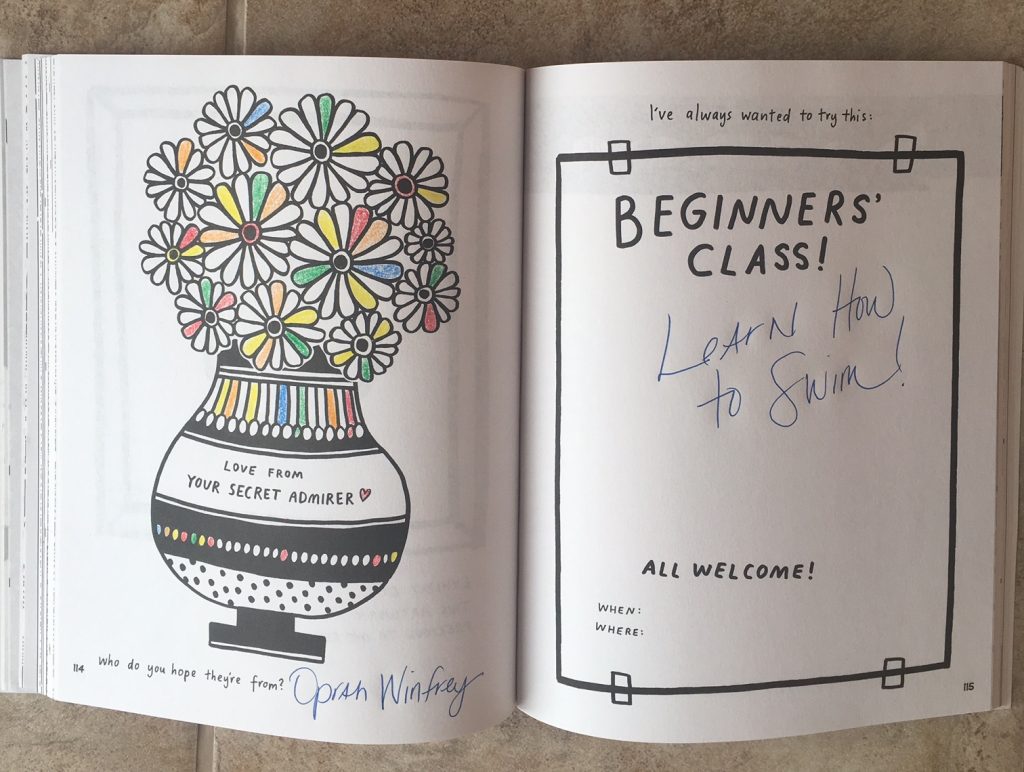 Reflection
Receiving this book was so timely for me since I'm currently on a mini break from posting on Instagram and decreasing my time spent on other social media platforms as well.  Sometimes I find it gets to be too much "noise" and distractions from my everyday life.  Right now, I'm practicing being more still, intentional and living in the present moment.
Think about it, how often do you actually pause and take notice of how beautiful the things you're surrounded by everyday are?  Yesterday I took notice of how beautiful of a day it was. Not a single cloud in the sky.  I watched as the trees on the other side of the road slowly swayed back and forth in a cool Northeast breeze. I opened up the windows and took the moment of beauty in, completely understanding how often I take for granted amazing weather and a moment of stillness.  I was so happy and content in that moment.  After that I immediately opened The Positivity Kit and completed the first exercise which is to write yourself a message in the sky.  Something that would make you smile if you saw it.
Each one of the exercises in this book literally fills me with happiness instantly – honestly!  Studies have shown, just by doing something like creating anything almost instantly makes us feel better.  How cool is that?  This book is packed with jump-starter prompts and reminders of reasons the world is – even on the grayest days – a beautiful place.
I haven't completed this entire book yet, but so far my favorite prompts are: filling a page with all the good things I've done in my life so far (big and little things), listing all of the places in the world I hope to visit one day, and creating my own ultimate happy song playlist.  I'm seriously having a blast filling this book up with all of my happy thoughts.  Can you see how doing these things will instantly make you feel good?  I've never taken the time to actually write any of these things down so to have them all in one book instead of random vision boards or scrap pieces of paper is perfect!
Thanks to the publisher TarcherPerigee/Penguin Random House, I'm hosting a giveaway for one (1) copy of The Positivity Kit!  Enter the giveaway below.  Good luck!