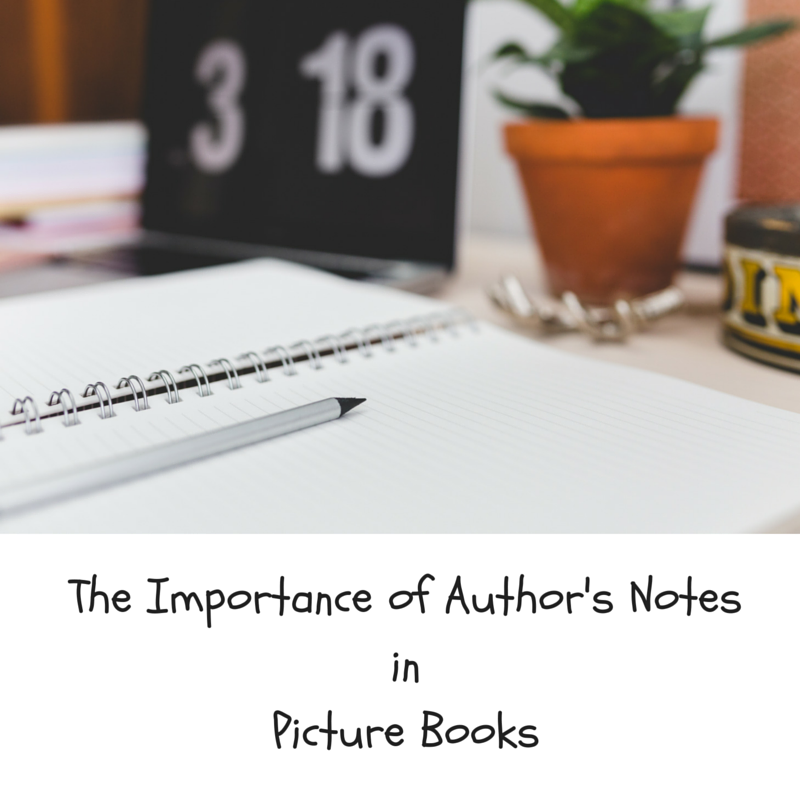 I recently reviewed the book Thunder Boy Jr. on my Instagram page and it sparked an interesting discussion.  I've heard and read mixed reviews from people over this book.  Some people love it and others don't enjoy it as much.  Before I get into the discussion, let me first include a copy of the review I posted.
Thunder Boy Jr. written by Sherman Alexie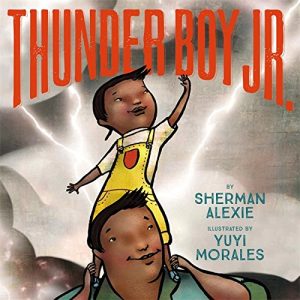 Review (from my Instagram page)
Follow little Thunder Boy Jr. as he goes on a search to find the perfect nickname for himself. He's named after his father, Thunder Boy Sr. His dad's nickname is Big Thunder and his nickname is Little Thunder. He doesn't like his nickname though because it makes him sound small like a "burp or a fart". So, he decides he wants a new nickname – one that sounds like him and celebrates something cool that he's done. Thunder Boy likes to do things like powwow dance in his Native-American grass skirt and ride his bike, so maybe his new nickname could be related to one of those things? In the end, it's his dad who gives him a new nickname.
Having a "not so normal" first name myself, I could definitely identify with this book. People always mispronounce my first name! This book reminds me of the books My Name is Yoon and The Name Jar. In both of those books the girls wanted to change their first names after moving to the US because their names weren't "normal". The only difference is Thunder Boy Jr. doesn't actually want to change his first name, just his nickname.
I think it's interesting that the author signed the deal for this book 10 years ago. He went through 30 to 40 different ideas before he decided on the overall concept. He was a junior himself, named after his dad. While at his father's funeral in 2003, as the coffin was being lowered into the ground, he noticed that the tombstone had his name on it. While his father was a great and loving man, he was a lifelong alcoholic who would leave him and his family for days or weeks to drink. For that reason, he decided to pen this children's book about a child in search of his own identity. The only difference is he wanted it to be in the context of a loving family, which is the exact opposite of how he grew up.
Overall, I think this is a cute story with beautiful and bright illustrations to match. It's very rare that we see positive Native-American children's picture books. My only one gripe about this book is the statement "I hate my name". I think "hate" is such a strong word, especially for younger kids. That aside, this book was a delight to read and admire the artwork.  I think this book is great for discussing themes like: struggling with identity, individuality, cultural diversity and father-son relationships.  A great read for Father's Day!
Great review!  What's all the commotion about?
First, let me say I still enjoy this book, but now I too have one lingering question in my mind that I'd like clarified: Did Thunder Boy Jr. change his first name to Lightning or is Lightning just his new nickname?
Ok, here's the gist of what sparked the discussion…
Another one of my Instagram book-loving buddies (Hey, lady!) posted a review about the book on her feed the same day as I did.  In her review she said the book left her feeling confused.  She struggled to understand why Thunder Boy was allowed to change his name and wondered what would stop him from wanting to change it again in the future.  She also went on to say Thunder Boy should be happy to be named after his father.  Her opinion was the book sends a message to kids that if you don't like your name you can just change it whenever you want.
Shortly after that post went live, another person chimed in and said they agreed with her.  After flipping through the book at the book store they were turned off and confused for the same reasons.
Later that afternoon my post went live and I gave a totally different perspective of the book.  What I took away from it was a much different message.  A message of a little boy who wanted to have his own self identity.  I also provided some of the background information I previously read about the book and the author.
I remember reading years ago about the complexity of the Native-American naming tradition and how names are chosen for people.  It is normal for Native-Americans to change their names several times throughout their lives as they age, grow older or do things that are deemed significant.  Their names can change many times depending on the different tribes they belong to.  So perhaps this is what the author was trying to get across, but I'm not sure.  In any event, I was already familiar with this tradition, but my friend was not.  Hence, the confusion on her part.
All of this got me thinking about the importance of including author's notes in picture books. I typically see author's notes included in non-fiction children's books, but rarely in picture books.  I like reading the background about the authors, illustrators or how the overall concept of the book came to be.  The story behind the story, if you will.  Maybe you can relate.
Now, I'm not saying author's notes should be included in all picture books, but it might come in handy for some books.  I'm just using Thunder Boy Jr. as an example to illustrate the fact that not including an author's note may be off-putting or downright confusing to some people.  They just won't get the message or they'll be left with unanswered questions.  I think that's especially true when the story is about a particular culture and some of their traditions, clothing or food may not be familiar to many people.  In this case, the Native-American naming tradition and how it's acceptable to change their names.  In addition, I think author's notes can add more meaning providing a fuller picture of the overall story.  Just my two cents.
So, if you're an author or aspiring author of picture books I hope this is helpful to you.  It may help to clear up any questions people may have after reading your book.
P.S. If anyone knows Sherman Alexie personally can you please ask him the lingering question I mentioned above?  It's going to cause me to have sleepless nights until I know the answer…haha!
Your turn: How important do you think author's notes are in picture books?  Do you even bother to read them?  Feel free to share in the comments.