Let's Play Math: How Families Can Learn Math Together and Enjoy It by Denise Gaskins
Synopsis (from Amazon)
Yes, Your Kids CAN Learn Math Without Tears. All parents and teachers have one thing in common: we want our children to understand and be able to use math. Filled with stories and pictures, Let's Play Math offers a wealth of practical, hands-on ideas for exploring concepts from preschool to high school. Your children will gain a strong foundation when you approach math as a family game, playing with ideas.
Reflection
It amazes me how much children actually use early math skills throughout their daily routines and activities.  I never gave this much thought until I became a parent almost four years ago.  Like reading and writing, math is one of essential skills kids need to know in order to survive in this fast-paced world.  The good news is early math doesn't mean breaking out the calculator during playtime.  Most children can develop an understanding of addition, subtraction and fractions through everyday interactions. For example:
My kids and I count steps as we go up or down
We play with shape sorters and lots of puzzles
We sort items based on size and color
The kids help me sort the laundry (Pairing up the socks is always a fun game!)
They help me in the kitchen: stirring, pouring, measuring
I often ask the kids to find items that are triangles, circles, rectangles, and other shapes in random places like the library, playground or grocery store
I know that most families have a full schedule, and it can be hard to find time to focus on math. But, rest assured your kids are being exposed to math on a daily basis. In Let's Play Math, Denise shows you that doing math together with your children is easier and much more fun than you think.
Filled with stories and pictures, Let's Play Math offers a wealth of practical, hands-on ideas for exploring concepts from preschool to high school.
Sections include:
How to Understand Math: Introduce your children to the thrill of conquering a challenge. Build deep understanding by thinking, playing, and asking questions like a mathematician.
Playful Problem Solving: Awaken your children's minds to the beauty and wonder of mathematics. Discover the social side of math, and learn games for players of all ages.
Math with Living Books: See how mathematical ideas ebb and flow through the centuries with this brief tour through history. Can your kids solve puzzles from China, India, or Ancient Egypt?
Let's Get Practical: Fit math into your family's daily life, help your children develop mental calculation skills, and find out what to try when your child struggles.
Resources and References: With so many library books and Internet sites, you'll never run out of ways to play with math.
As Denise says, "Mathematics ought to be a game of discovery."  I wholeheartedly agree with this statement.  As much as I personally love math, I know that many kids (and parents) strongly dislike it.  This is especially true for kids who are now learning the common core standard math.  There is a section in the book that talks about the problem with traditional school math and sheds some light on ways to see and "do and see real math" in action.
Since I like to play games and solve problems, one of my favorite sections of the book is Playful Problem Solving.  Denise explains that math is a social activity so doing things like asking questions, noticing connections and wondering "What if…" goes a long way with kids.  This section of the book also offers a variety of different simple activities you can do with your children like: tell me a story, can you guess my secret, pattern blocks and hundred chart puzzles and games.
For families that have older kids who may be struggling with math, Denise offers some things to try when you feel like giving up.  There is also a section that discusses making the transition from middle school to high school math.  The basics of high school math (algebra, geometry and statistics) can be quite hard for some kids to grasp, especially for kids who never developed a love of math in their earlier years.
In the back of the book, there are a plethora of resources and references divided into different sections for preschool to early elementary, upper-elementary and middle school and teen to adult.
Overall, I think this book is great math resource for parents, caregivers and teachers.  It reinforces the fact that everyone CAN do math.  From the youngest to the oldest people.  It's all about teaching and learning math in a way that's fun to excite kids and adults into LOVING math.  An excellent book that focuses on developing the critical-thinking, problem-solving, and analytical skills kids will need to be successful and competitive.
Other books by Denise Gaskins!
Connect with Denise!
Website | Facebook | Twitter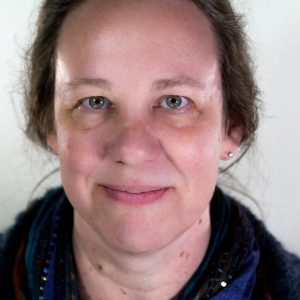 P.S. Be sure to visit Denise's website to download some FREE math printables you can start using right away.  Just click on the link and print!
 Disclaimer:  I received a complimentary copy of this book in exchange for an honest review.  All opinions expressed are my own.
Your turn:  Do your kids enjoy math or do they dislike it?  Feel free to share in the comments.