Well, our month-long journey of the Passport to Connecticut Libraries program finally came to an end last Saturday when we visited our 20th library!  We had so much fun on the library trail and can't wait to do it all over again next year!  However, traveling with two preschoolers in tow wasn't always fun, I'll share my reasons why later in this post.
First, let's recap all of the libraries we visited in April:
Cromwell Belden Public Library (Cromwell)
Portland Public Library (Portland)
Cora J. Belden Public Library (Rocky Hill)
Russell Library (Middletown)
Wethersfield Public Library (Wethersfield)
East Hartford Public Library (East Hartford)
Lucy Robbins Welles Library (Newington)
Levi E. Coe Public Library (Middlefield)
Welles-Turner Memorial Library (Glastonbury)
New Britian Public Library (New Britian)
Meriden Public Library (Meriden)
Berlin-Peck Memorial Library (Berlin)
Windsor Public Library (Windsor)
Wallingford Public Library (Wallingford)
Wilson Branch Library (Windsor)
Brainerd Memorial Library (Haddam)
Manchester Public Library (Manchester)
Enfield Public Library (Enfield)
Warehouse Point Public Library (East Windsor)
Noah Webster Public Library (West Hartford)
Hartford Public Library (Hartford) – Note:  This library was not a participating library in the program.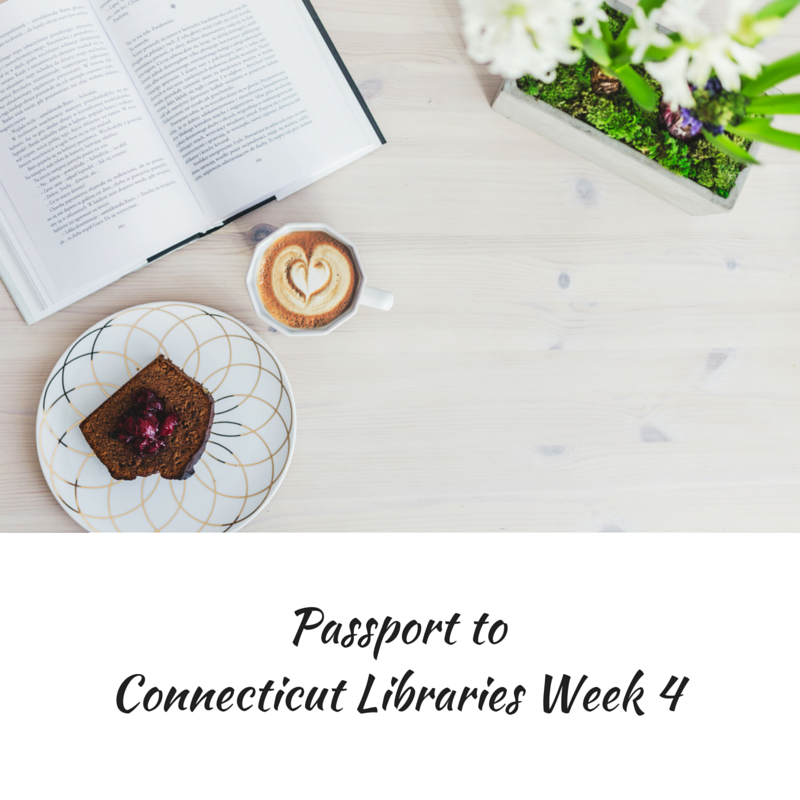 We had some special family fun activities lined up for the last week of this program since we spent the entire weekend in Hartford at the luxurious Downtown Hartford Marriott Hotel.  They were gracious enough to host us for the weekend and we had a blast!
The hotel is right in the heart of downtown Hartford so it's walking distance to lots of restaurants and other attractions.  My favorite thing about this hotel is the pool and hot tub area…it's amazing!  It's located on the top floor and boasts large windows overlooking the Connecticut River, the Convention Center and downtown Hartford.  If you're ever in the area and looking for a family-friendly place to stay, I'd highly recommend it!
We began our day-long excursion of family friendly activities with a beautiful new playground (Enfield Rotary Accessible Playground) located directly across the street from the Enfield Public Library.  It was a gorgeous morning outside so the kids had ample time to play.
I was also excited to finally check out a new place called Jumping Clay USA which is fantastic!  It's also located in Enfield not too far from the library.  Jumping Clay offers educational programs and clay activities for children and adults based on simple shapes and step-by-step modeling instructions.  The kids enjoyed looking at all of the wonderful clay creations.  We also purchased some clay to use at home…so fun!
Lastly, we headed back to the hotel so the kids could nap and then made our way over to the Wadsworth Atheneum followed by the Hartford Public Library.

Overall, I am happy with meeting our goal of visiting 20 libraries.  However, I know I could have done more if I did the program on my own.  Here's why:
My kids are still in the napping phase.  If they don't take their daily nap then they will be cranky guaranteed.  There were times I wanted to go and visit more libraries, but couldn't because the kids fell asleep in the car.  And since it was just me and them and I couldn't leave them alone in the car, we had to pass up quite a few places I wanted to visit.
Sometimes I just wanted to go in the library, take a quick look around, get our passports stamped and then leave.  The kids however had their own agenda – they wanted to play!  And once they started playing they didn't want to leave.  Ugh, kids!
Will I take them with me again next year?  Yes, absolutely!  I'm hoping this will be a tradition we can keep going as long as the program is still available and we're living in this state.
Thanks for reading and taking this virtual journey with us!  If you missed any of the posts in our #passporttoctlibraries series, check out the links listed below.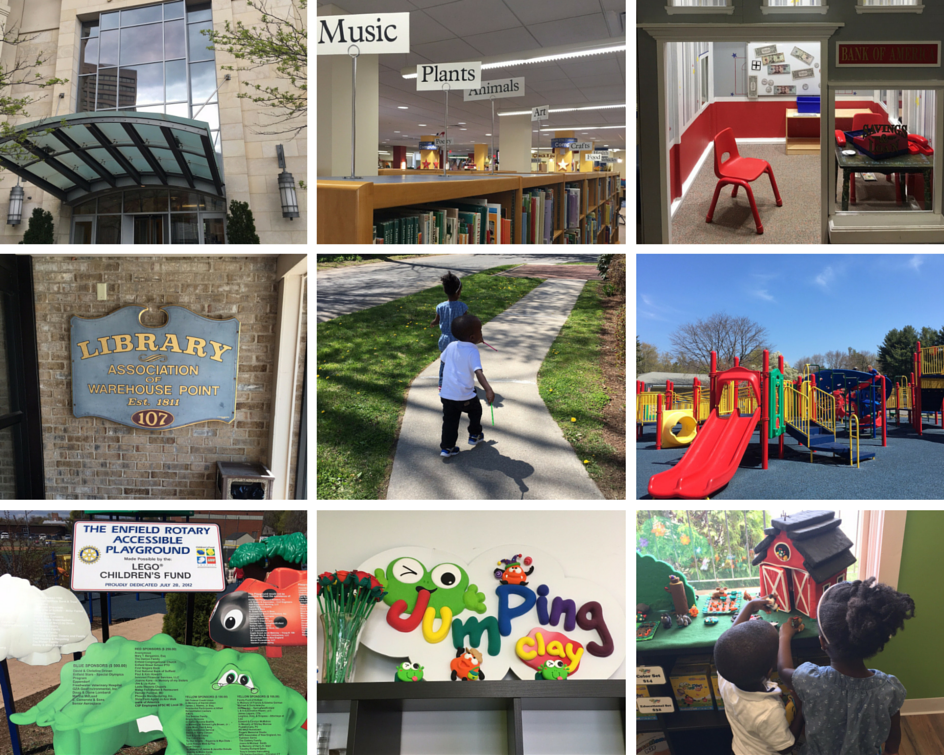 Your turn:  For all of my fellow Connecticut followers, did you or your kids participate in this program?  If so, how many libraries did you visit?  If you don't live in Connecticut, has reading about this program inspired you to ask your library to implement it?  Feel free to share in the comments.