I really can't believe Mother's Day is right around the corner…where does the time go?
Although you should honor the mothers in your life and make them feel special every day, Mother's Day is that one day out of the year to make moms feel extra special – a time to honor them, pamper them, thank them, and bless them.
So I've gotten together with a group of nine amazing bloggers in the hopes of blessing ONE lucky lady this Mother's Day. We've come together to create a giveaway where we are giving away $100 in cash!  Who couldn't use an extra $100?  I know I sure could!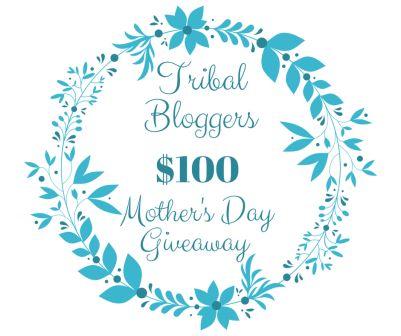 To enter, just fill out the form below. I know that sometimes these giveaways may seem a little overwhelming with all of the entries, but I hope you'll enter anyway.  You never know, you may just win the grand prize!  Please bear in mind we all put forth our own money for this prize in hopes of blessing one of you!  You are blessing us in return by visiting our blogs and entering our giveaway.  Good Luck!
Thank you and Happy Mother's Day!

Your turn:  If you win this giveaway, how would you spend the money?  Feel free to share in the comments.