It's no secret that kids love being the stars of their very own stories.  So when I was contacted by MeBookz to receive a personalized storybook for one of my children, I was excited!  And after watching their short video on their website about what makes their personalized books different from the rest, I was even more excited.
MeBookz provides an extra special touch that makes it more impressive than any I've seen.  They are the only company that creates completely personalized and fully illustrated picture books with your child as the main character. Their customizations include using your child's name as well as creating a fully illustrated main character in your child's likeness.  In other words, the illustrations of your child actually looks like them.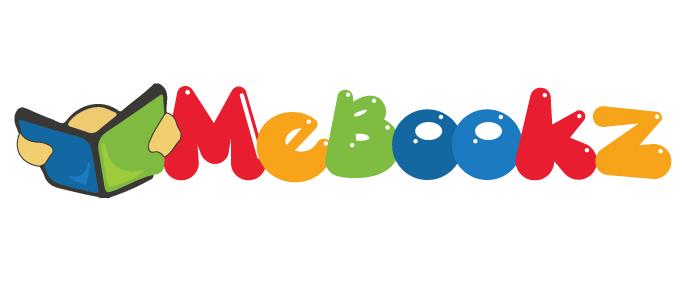 When I visited the MeBookz website I started by selecting a personalized book, there were several to choose from including coloring books.  I also filled out other information including gender, name, eye color and hair color. There is also an option to select if you want an e-book or a printed book.  I was then able to upload a photo of my daughter that would be featured throughout the book.
When my daughter saw that the book had arrived in the mail he she was really excited and we couldn't wait to sit down and read it together. She immediately recognized her name and when she saw her picture she shouted, "That's me!"  Later that night we read it again at bedtime (twice) and have read it every night since we received it three weeks ago! I can see how much my daughter loves this book and I know it will be a treasure for a very long time.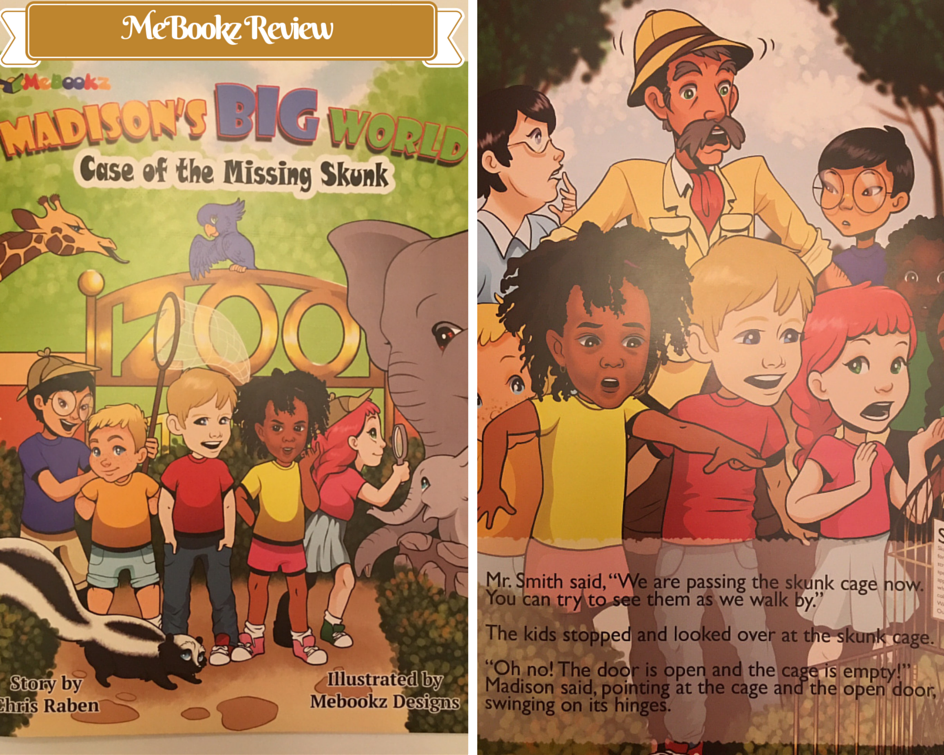 Beautifully illustrated and bound, customized books from MeBookz take quality and personalization to the next level.  Photographs of your child and other diverse characters are playfully incorporated into the illustrations.  The story that I chose is a stunningly illustrated adventure of a group of kids going on a field trip to the zoo.  While at the zoo they explore different animals, but when they get to the skunk's cage they notice the skunk is missing.  This prompts a wild quest to find the missing skunk.
It's nothing short of a magical to experience when your child is the star of a book.  Storybooks from MeBookz can help children develop basic reading skills, build vocabulary, teach them to recognize their own name in print and lay the groundwork for writing their own names. These entertaining books also build self-esteem by celebrating the uniqueness of each child.  I think this book really makes reading and learning even more fun because it creates a unique adventure all about your child.
The age range varies for each book. Generally, MeBookz picture books make great gifts for children ages 3 and up. You can find the specific age for each book below the cover on their website.
Get your own personalized book for your child from MeBookz today.  Customers from anywhere in the world can personalize and purchase their eBooks. For printed books, they currently ship to Canada and USA only.  However, they are planning to expand into other countries shortly.  Thanks to our friends at MeBookz for sending a book for review!
Sounds great, is there a discount?
Yes!  The folks at MeBookz were gracious enough to extend an offer of 50% off of their personalized books for the FIRST 5 buyers using coupon code here-wee-read (be sure to include the dashes in the code).  Visit their website here to take advantage of this amazing offer.
Disclaimer: I received a free book directly from the company.  However, all opinions expressed are my own.