Miles & Mia A to Z by Michaela Alexander
Pages: 40
Recommended for children ages: birth to 7 years old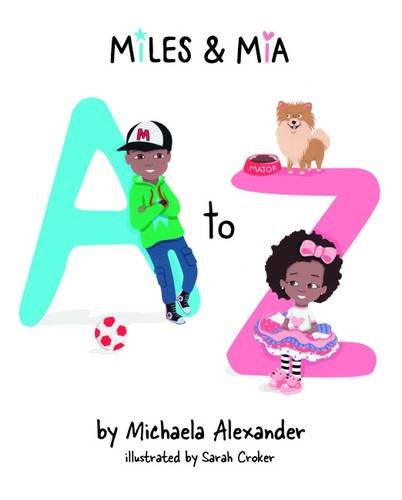 Synopsis
Miles & Mia A to Z is an educational, picture book that teaches children different letters of the alphabet in a fun way. Featuring rhyming text and colorful original illustrations, Miles & Mia A to Z is sure to delight children of all ages as well as parents.
Reflection
I first learned about this book from my favorite social media platform, Instagram.  I literally could not wait for it to be released so I could read it with my kids and share it with my readers!  Now that I finally received my copy in the mail I can tell you all about it.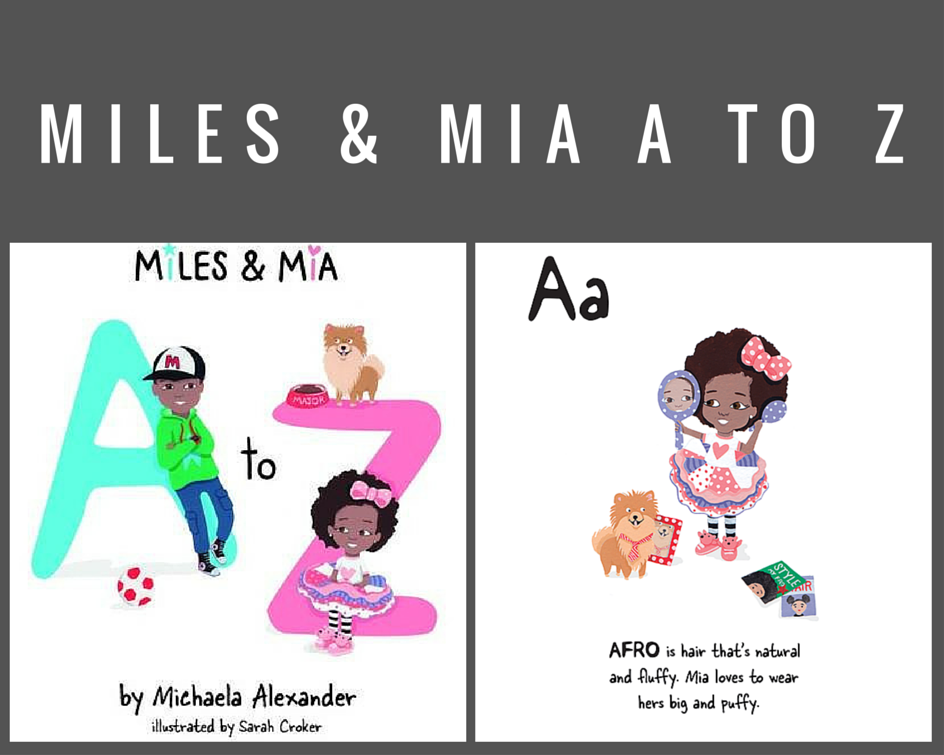 First off, let me acknowledge the author and illustrator of this book for penning an alphabet book that features Black children.  Although I read a variety of different books with my kids, I get the most enjoyment from seeing their eyes light up when they see characters in books that they can relate to who look like them.
When I showed this book to the kids for the first time they both looked at the book cover and said, "That's me!"  That truly made my heart sing and actually tear up a little bit because I'm so happy they have the opportunity to see diverse characters being represented in children's books.  That's something I never had growing up as a child.
Miles & Mia A to Z is such a a fun and adorable rhyming book!  Not only does it teach children the letters of the alphabet, but it also incorporates additional learning and some great vocabulary words for little readers like: guava, hummingbird, sushi, and zephyrosaurus.  The illustrations are so lively and colorful and show Miles & Mia experiencing a variety of things from sailing on a pirate ship to traveling to the planet Neptune in outer space.
I also appreciate the fact that this book was shipped in such high quality and durable packaging.  The customer service and attention to detail are impeccable!  We received a personal signed copy addressed to both of my children and some cute little Miles & Mia stickers that my kids adore!  I love it when companies take the initiative to go the extra mile for their customers and add their own personal touch.
I think this book is a definite must have alphabet book for your child's home library, especially for little readers from diverse backgrounds.  To me, there is something so magical about a child seeing themselves being represented in books which in turns helps them to establish a lifelong love of reading.  Pick this one up for your little bookworms!  Order your copy here!
About Miles & Mia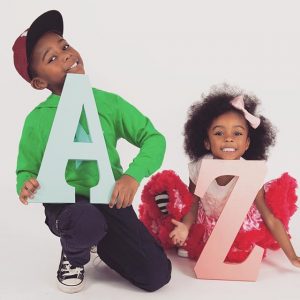 Born out of a love of stories, young Miles & Mia are the inspiration for the Miles & Mia collective of tales, based on their adventures of growing up in London, UK.
Meet Miles, a smart six year-old that loves to play football and being outdoors. Miles says that running around at the football match means he is helping himself to grow healthy and strong. When he is not kicking a ball about, Miles loves geography and learning about the history of the world. Every country is his favorite, he says, and he hopes he can visit many places and write about them when he grows up.
Miles' partner-in-adventure is his little sister, Mia. Four years old and full of energy, which is definitely needed as it helps keep her on her, dancing toes at ballet club. Mia also loves to sing and draw and made sure that she wore her favorite black and white stripy tights in every Miles & Mia adventure as they make her dance and run faster, she says!
Together, this close sibling duo along with their Pomeranian dog Major, spend their time giggling and taking on the world as they make new friends, discover and learn new things and occasionally get into a little hot water.
Keeping this vibrant tribe ticking along like clockwork is mommy Michaela. Michaela makes sure Miles & Mia mind their ps and qs, but most importantly that they look after each other and are kind to people. Every day is an adventure for young Miles & Mia and they would love you to join them on their journey.
Connect with Miles & Mia!
Website | Facebook | Instagram | Twitter
Disclaimer: I received a free copy of this book in exchange for an honest review.  All opinions expressed are my own.
Your turn: Are you looking forward to reading this book with your little ones?  If you've already read, did your kids enjoy it?  Feel free to share in the comments.