Calling all book lovers…there's a new subscription box in town: My Lit Box!  I had the pleasure of connecting with Sanura Williams, owner and founder of My Lit Box via Instagram a few days ago.  She recently launched this subscription box last week and I'm so excited to share it with you!
I've featured a few different subscription boxes before on my blog, but this is the first one geared towards adults.  Read on to learn more.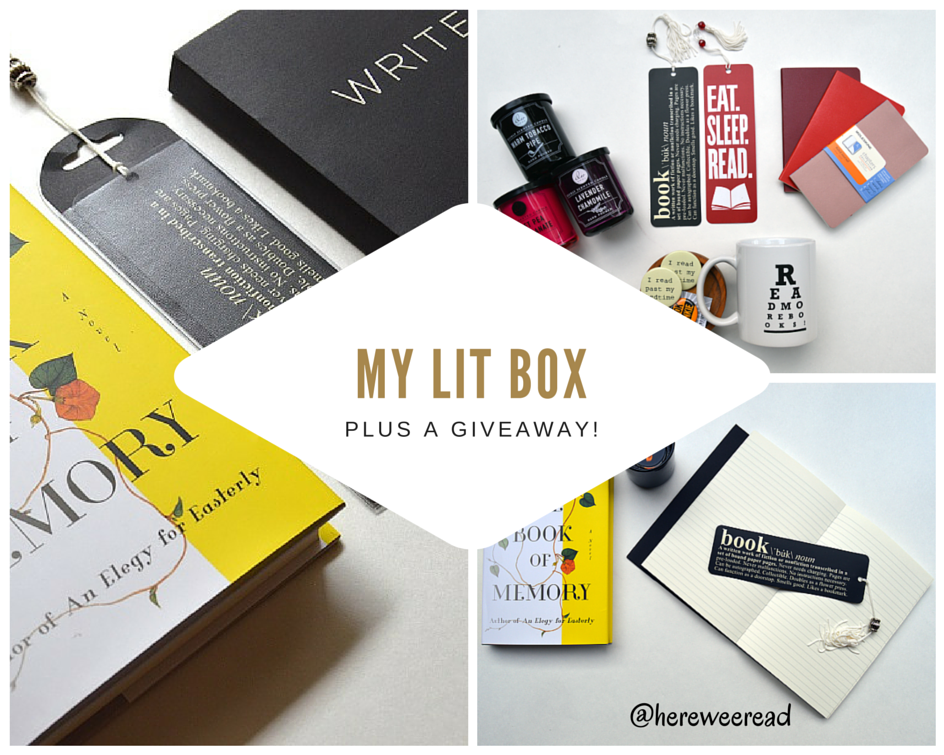 Q: How did you come up with the idea for this subscription box?
A: I had one of those Oprah "ah-ha" moments where I realized that life I was living wasn't the life I SHOULD have been living. I knew this was largely attributed to the fact that I wasn't passionate about what I was doing for a living.  My Lit Box is the result of my brainstorming on how to make my passion a bigger part of my life. I love to read but unfortunately, I found that I wasn't doing it as often as I would like. Then I thought, wouldn't it be cool if there was no guess work?  What if I could count on a new book being delivered to me monthly?  From this, My Lit Box was born!
Q: What can book lovers expect to be included inside of each box?
A:  Each month's box will include a newly released novel by a writer of color as well as 1-2 quality bookish items that relate to that month's theme. When it comes to the contents of each month's box, you may open it and find journals, tote bags, candles, bookmarks, keepsakes, etc. The possibilities are endless!
Q: How are the items selected?
A: I'm constantly scouring the Internet for upcoming releases so I usually start with the novel. Once that is in place, and I've drawn a theme from the novel, then I begin to select products.  It's extremely important to me that I not just throw a bunch of stuff in a box. I want my subscribers to feel as if they are receiving a box that has been carefully curated.
Q: Why writers of color?
A: I noticed that when I read lists compiling the greatest writers of our time, be it past or present, very few of the writers (1) looked like me or any other minority and (2) they weren't any of my favorite writers. This is just my effort to shine light on an often overlooked segment of talented writers and put their works into the hands of book lovers worldwide.
Q: Ok, this all sounds great, but how much is it?
A: My Lit Box offers two month-to-month subscription options:
Full Plan ($25/month) – With this option you will receive one newly released novel as well as 1-2 quality bookish items
Book Only Plan ($17/month) – With this option you will receive one newly released novel monthly
Q: Is there a discount?
A: Here Wee Read subscribers can receive 10% off their first order by using promo code HEREWEEREAD at checkout!  Order your box today!
Connect with My Lit Box!
Website | Instagram | Twitter | Facebook | Pinterest |Tumblr
The Giveaway!
I'm so excited to be hosting the very FIRST giveaway for this subscription box!  One (1) lucky winner will win a FREE subscription box courtesy of My Lit Box.  The box will ship on May 5, 2016.  Good luck!