I can't believe the last time I shared the books I'm reading was in January!  The months of February and March flew by…wow!  I assure you I was reading books, I just didn't post them…my bad!  Sometimes I get so caught up in all of the amazing children's books that I tend to forget to update you on the books for us adults.  By the way, if you're a woman I highly recommend reading the book, Woman Code by Alisa Vitti.  I read that book in February and found it to be very informative and useful.  Essential reading for women of all ages.
Below are the books I'm planning to read in the month of April.  Feel free to join me if you'd like!
Recently, NPR featured a fantastic article on their website about how adults can encourage kids to be original thinkers.  Did you see it on my Facebook page?  You can read the full article here.  I love NPR!  Anyway, I found the article to be fascinating and I immediately added the book Originals to my list of books to read.
Originals: How Non-Conformists Move the World by Adam Grant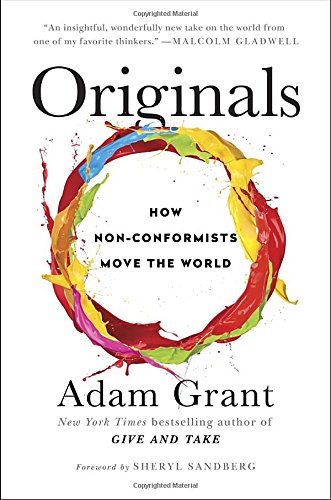 Synopsis
Using surprising studies and stories spanning business, politics, sports, and entertainment, Grant explores how to recognize a good idea, speak up without getting silenced, build a coalition of allies, choose the right time to act, and manage fear and doubt; how parents and teachers can nurture originality in children; and how leaders can build cultures that welcome dissent. Learn from an entrepreneur who pitches his start-ups by highlighting the reasons not to invest, a woman at Apple who challenged Steve Jobs from three levels below, an analyst who overturned the rule of secrecy at the CIA, a billionaire financial wizard who fires employees for failing to criticize him, and a TV executive who didn't even work in comedy but saved Seinfeld from the cutting-room floor. The payoff is a set of groundbreaking insights about rejecting conformity and improving the status quo.
The Lifeboat Clique by Kathy Parks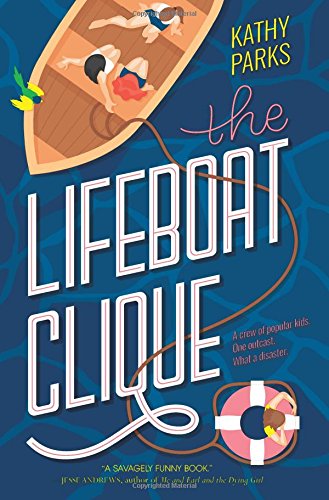 I tend to read a lot of personal development books, but I like reading fiction books too.  Reading fiction books allow me to escape the daily grind of my own life, especially if it's a really interesting or funny book.  I've heard this book is funny and since I love to laugh, I'm going to check it out even though it's a YA (Young Adult) novel.
Synopsis
Mean Girls meets Life of Pi in this darkly humorous, compulsively readable teen novel that's perfect for fans of Libba Bray and Andrew Smith. A hilariously dark and twisted story that sparkles with a remarkably fresh voice, The Lifeboat Clique is Kathy Parks's irreverent yet insightful novel about how to survive in the most unthinkable circumstances.
Your turn:  What are your reading plans for the month of April?  I'd love to hear what you're reading!  Also, do you enjoy hearing about the books I'm reading or do you prefer to read about children's books?  Feel free to share in the comments.